Happy Halloween from rainy Chicago!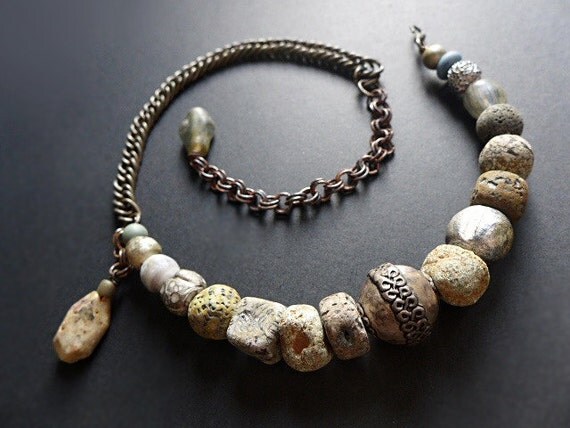 Stone Path.
Grey outside, grey makies in here.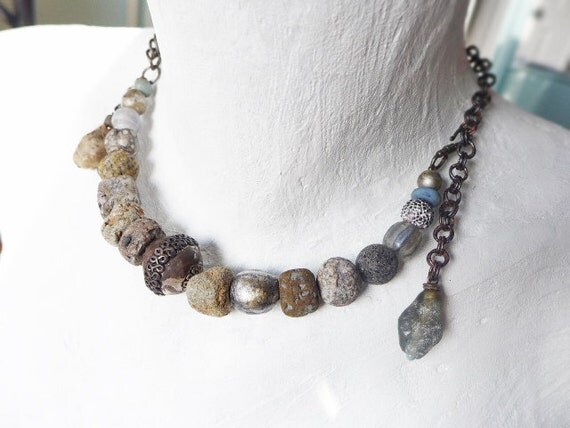 Look at this thing! I love it! There's nothing like grey for subtle textures and details.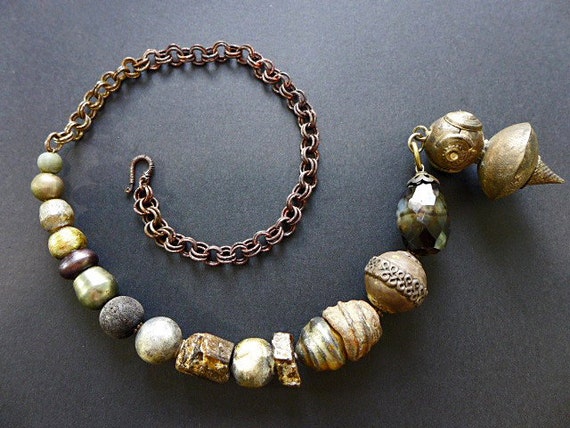 Stormtide.
Asymmetrical choker? Damn straight.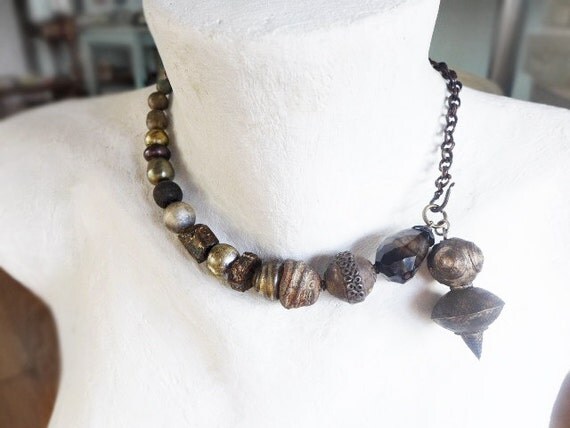 What I didn't have patience for, for this batch, was elaborate names/quotes. Just wanted to get everything listed. I love how streamlined I have the process. Look, I didn't even bother removing the backgrounds from the mannequin pictures like I usually do.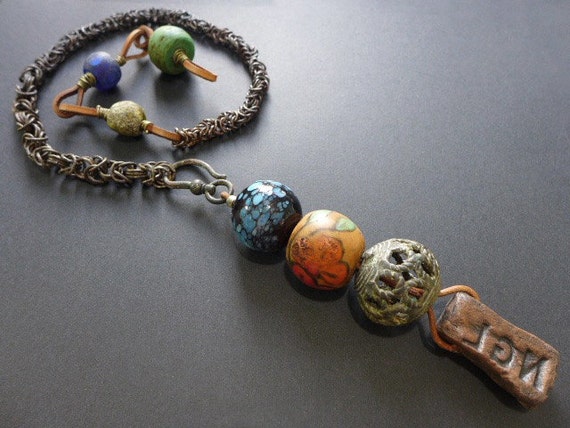 Primate Song.
Although I did blur them and de-saturated them a bunch.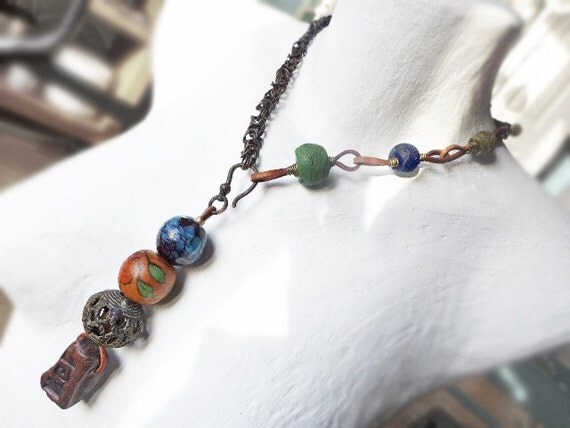 This one's called Primate Song because
prim
ary colors +
prim
itive ... eh?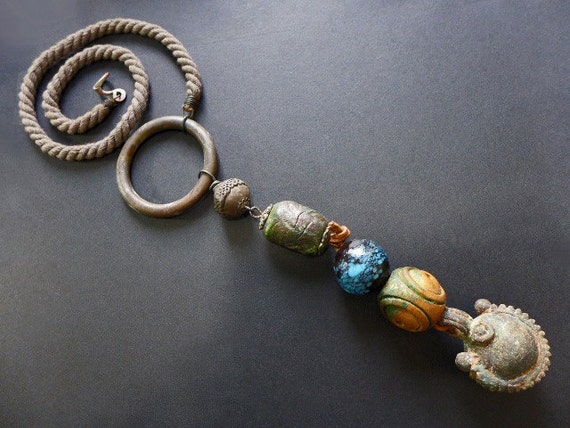 From a Vast Distance.
As you can see, I delved into my oversized stash. Going with my recent revelation that simpler is often better.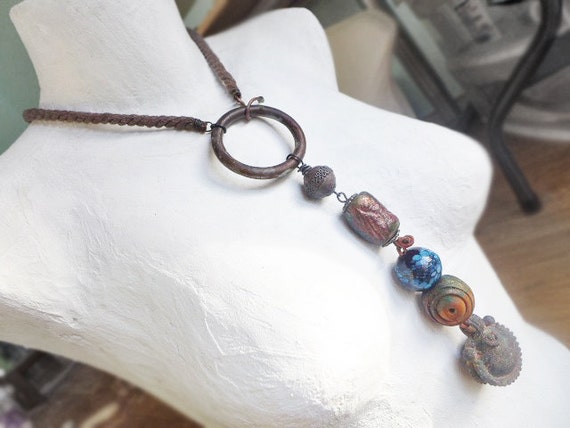 I feel like I tossed these together and they came out awesome, but it's only when I'm very inspired that I can "toss things together" and have them turn out awesome. You know?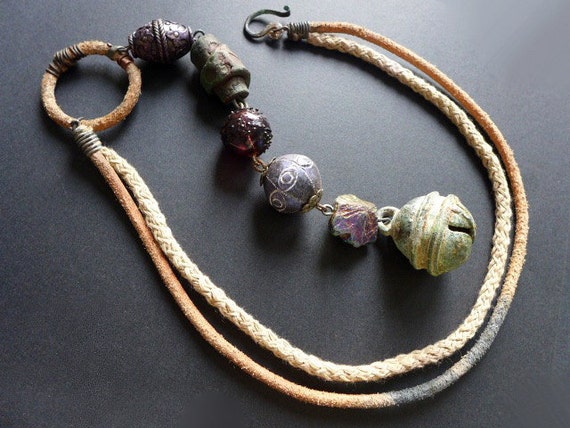 Through a Glass Darkly.
I don't know if other's will agree to the extent of wanting to wear these of course.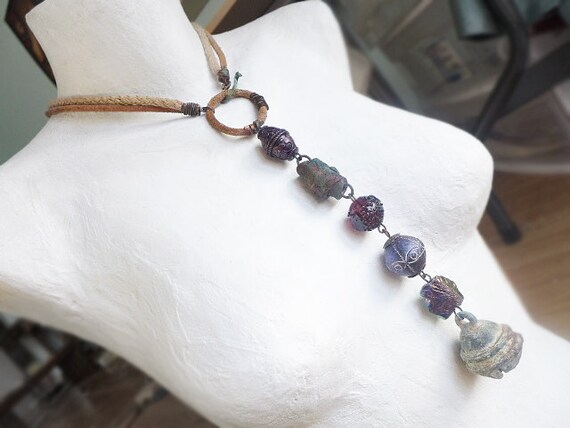 But check out that drama, hu?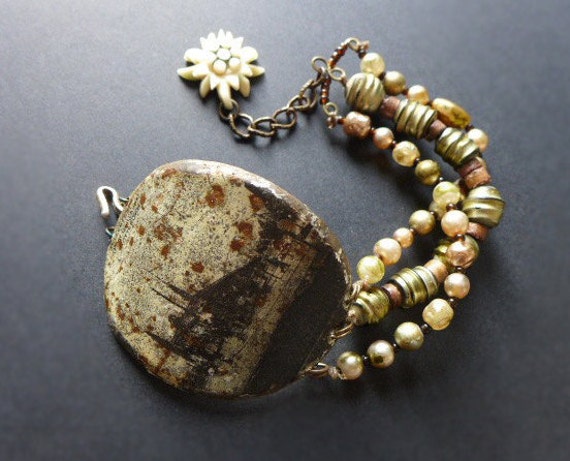 Rotterdam.
This piece ended up rather wider than the other tin ovals I cut out, so I thought it needed a triple strand. It's a lot to organize.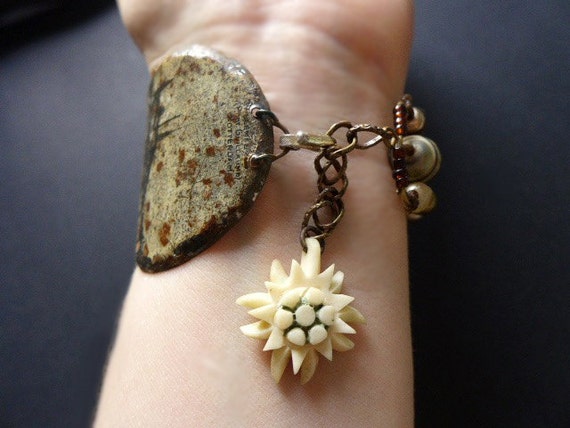 In the comments,
gretchennation
asked if the patina on these was my doing. Actually, no, this tin was very grungy when found. I did end up messing it up where I curved the edges down for dimension (which, can we take a minute to appreciate? Thank you.), but other than that, I just applied several layers of protective sealant. But thanks for the question! Makes me feel important.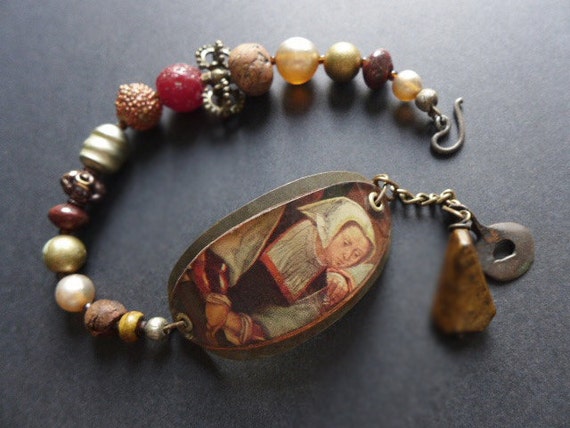 Vultuous.
So remember those resined ovals? Yeah. I sanded the edges and smeared grayish-olive alcohol ink on them before riveting too, in case you are wanting to try.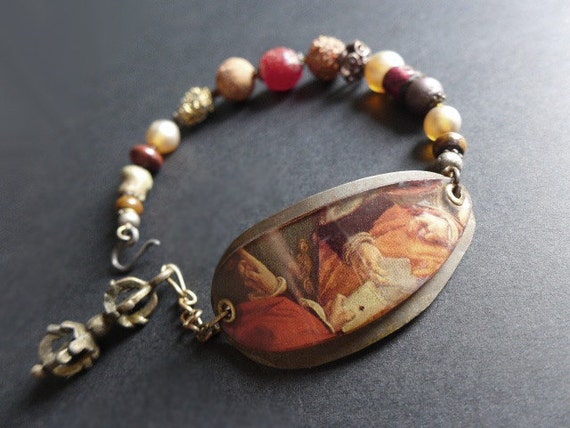 Hands of Fate.
Have I mentioned lately that I love making bracelets?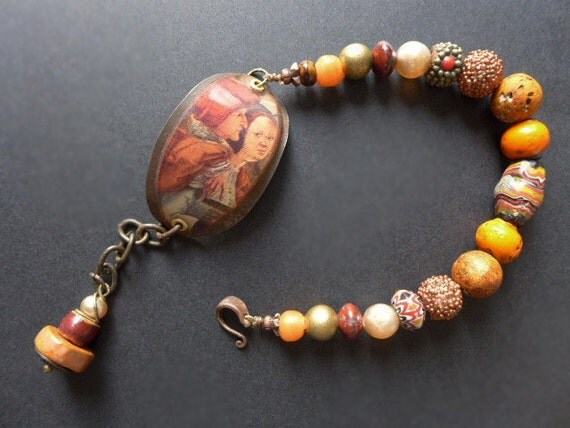 Bloom of Youth.
Orange!! What is happening?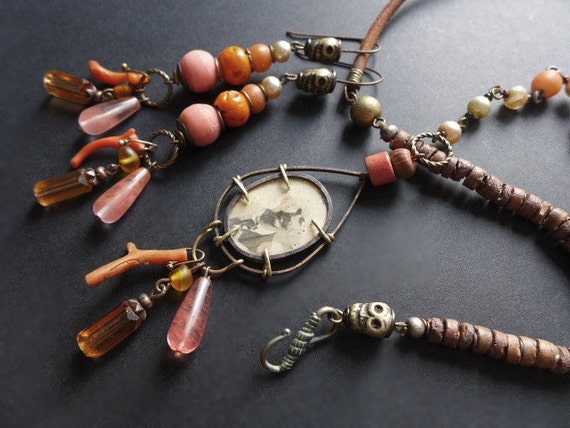 Sunset.
Salmon? What? Also, necklace and earring set? Who am I and what have I done with me?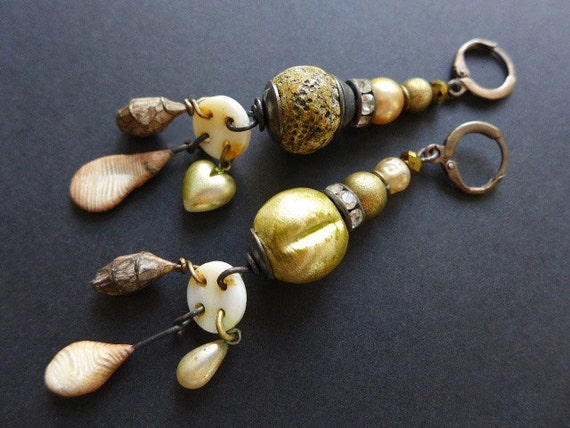 Golden Twilight.
Balanced asymmetricals. Would you even call this asymmetrical?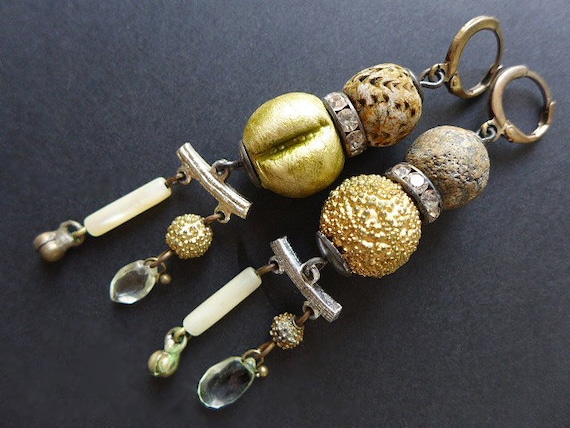 Grandmother's Martini.
This batch of earrings were super fun to make and, like with the necklaces, felt like they made themselves. beads and connectors from old-lady necklaces from the 50s, which my polymers went surprisingly well with! When I discovered alcohol ink on these spun cotton pearls is when everything fell into place.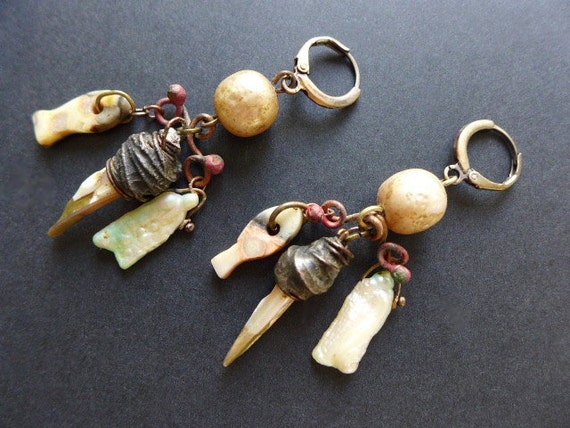 Gifts from the Sea.
Even when I do "symmetrical" earrings, each of the elements included don't quite match, you know? Yeah I like that.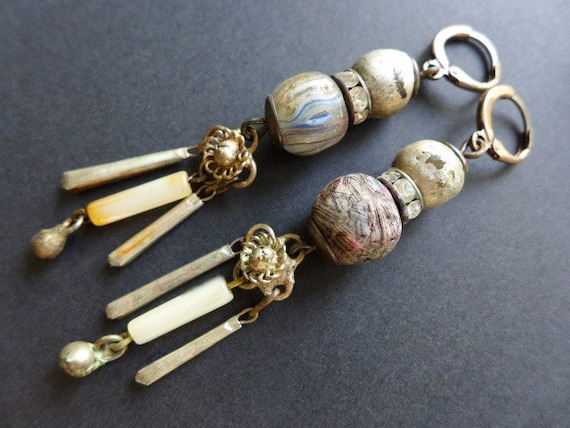 Overcast.
These dangle in a lovely way. The grey on the right is my polybaby, matched with one of my favorite Indonesians of all time.
*Jumps up and down and claps with glee*
*But only internally since in reality I'm just typing*
Beatnheart
commented, "your writing is highly entertaining...I would love a novel...then you could make a bunch of money and made stuff out of real gold." OK, as super flattering as this is, unless you're J.K. Rowling I don't think anyone's making money from writing. Also, to write you need some overarching structure, i.e. plot, and all I'm good for is babble and non-sequitors. Case in point- look at this awesome picture of my dog:
We ordered him a new bed recently and it was quite a bit bigger than we expected:
Also since it's been forever since I shared a picture of my glorious self, here I am on one of the very rare occaisions I step out of my house. Mr. Devices dragged me out to renew my license. The fountain was dyed blue for sports reasons, and behind that's Chicago's famous Picasso.
After I saw this picture I shaved my head and thinned out my 'hawk. Then I had plastic surgery on my shnoz.
My dog is barking at trick-or-treaters.