Wow- those destash lots went fast. Sorry to those who missed them. Especially the particularly frantic Anonymous of the last comment. There'll be more at some point.
Here are some upcoming goodies:
All of these are based on the ring-with-long-drop motif. I should come up with a better name for that motif. Any ideas?
This little focal is actually an address book. See how there's a dot on the upper right? That's a rivet bolt thing from which the pages swing out counter clockwise.
It says Rio on it, and I think that's an image of a stadium on there. Here it is from
this
post showing my original Uruguay haul.
Also, there's a ring as a closure and the chunky nugs are mostly from my recent
jansjewels
hoard.
Here's some of what I got, post oxidizing.
This one has some
gaea
and some
clbeads
. The focal was a gift from
Opulent Oddities
I think, but I replaced the missing leaf with a clear peach one that didn't quite match and oxidized the shiny metal, which improved it beyond belief. Goddamn it oxidizing is so
essential
!
Oh, here's a bracelet. While I'm at it, I'll show you what the focal originally looked like.
See? Flat. Yup.
I also prepared 3 pieces to send off to
Belle Armoire Jewelry
. So here's a peek.
What else?
Oh, here's an anecdote. So after showing pictures of my
penultimate Uruguay haul
, I got a note from
Blood Milk
pleading with me to sell her this here santo hand.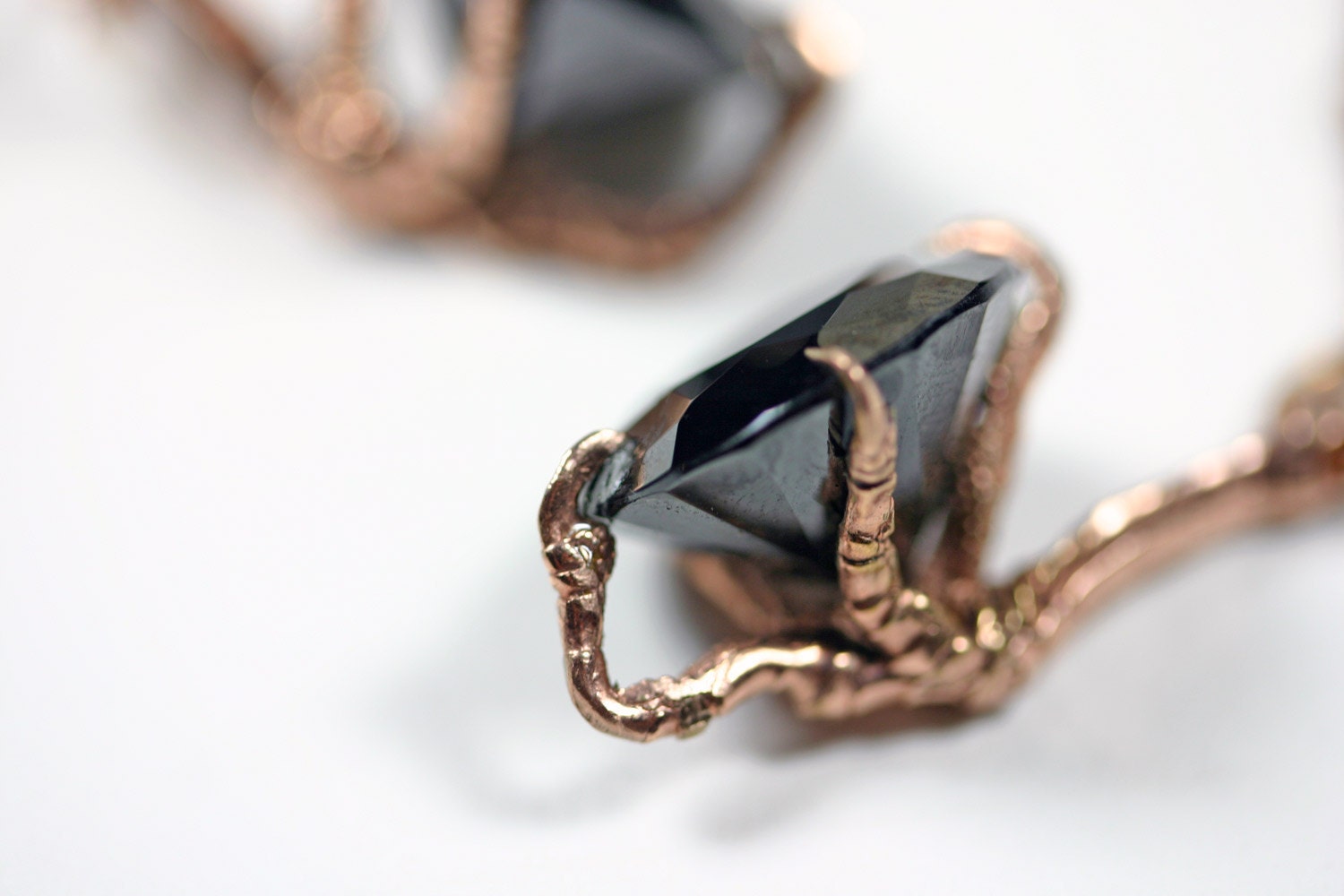 Fact is, I didn't wanna sell it. But I noticed that all her items are cast in metal, so I offered to send it to her and allow her to cast it, after which she'd return it. Lemme show you some of her stunning items while I'm at it.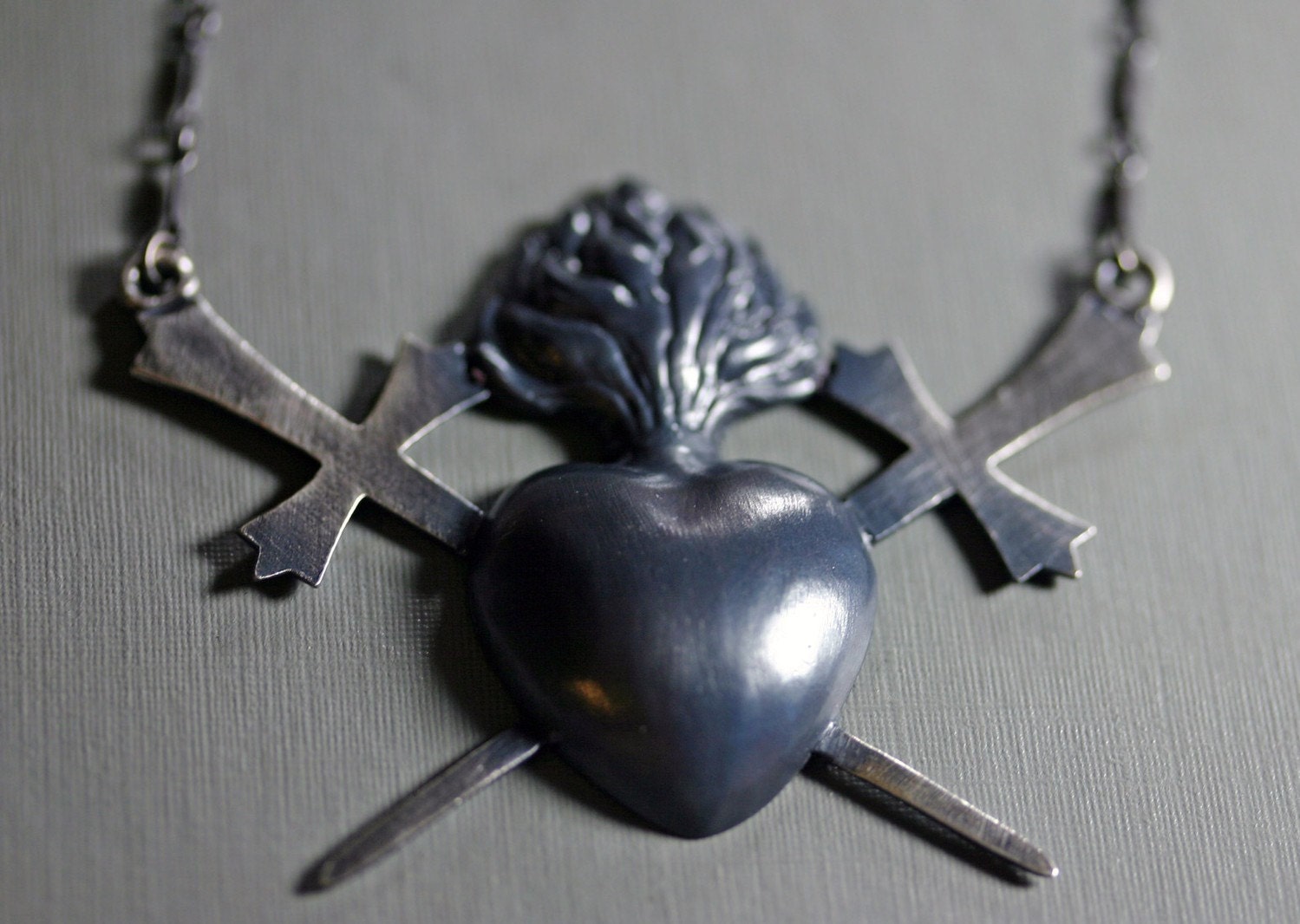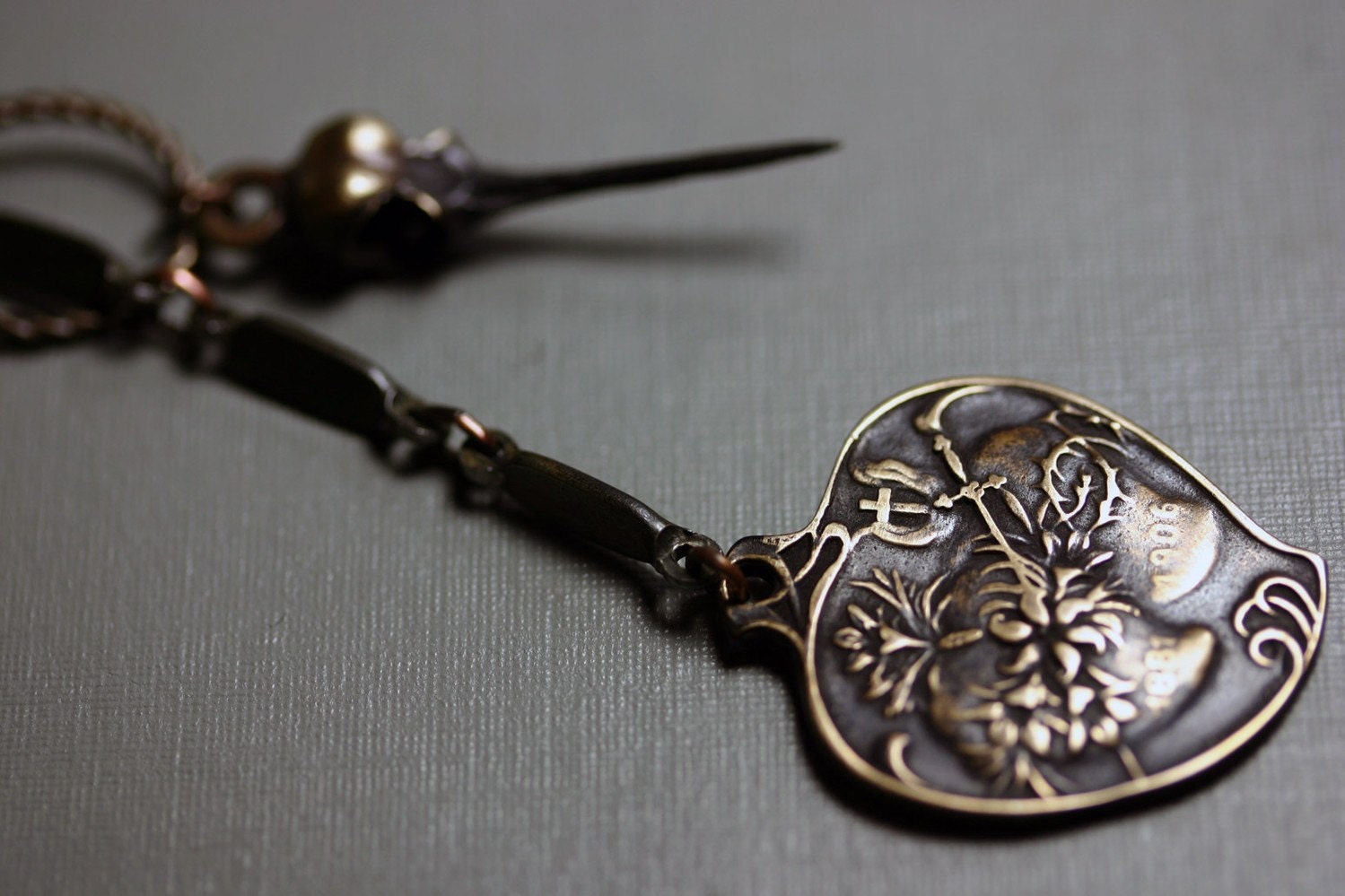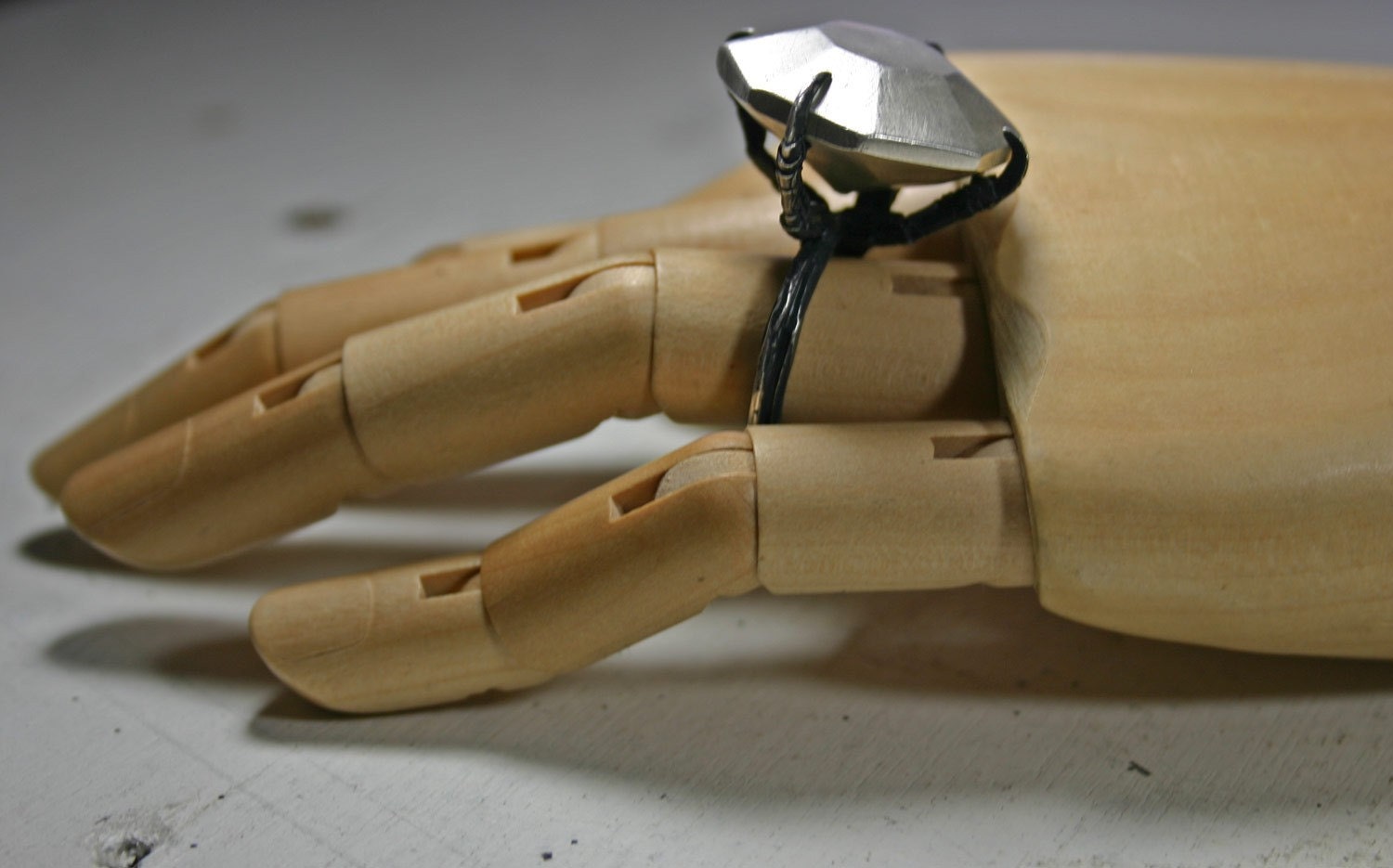 So we convoed a little as the months went by. It mostly consisted of me saying not to sweat it and keep the thing as long as she wanted.
Over a year later, I get this in the mail:
OK, not only did I get the hand back and this amazing black piece "
cast immortal in bronze and then industrially powder coated in a semi-glossy black, a finish that resembles being dipped in tar or black lava. This finish is permanent, with the paint literally baked into the metal." (quoted from)
Not only did I get that, I also got all the insane briolettes you see here.
I need not tell you, this many labradorite with this level of flash and the rhutilated ritulated rutilated rhitulated ... the other ones, which are clearly of at least AA quality, if not AAA, and both being cut so perfectly.... Whoa. This whole sentence is taking waaaaaaay too much effort. Lemme just say: scoooore!
And then this happened: