Who thinks it's a day for dainty earrings? Anyone?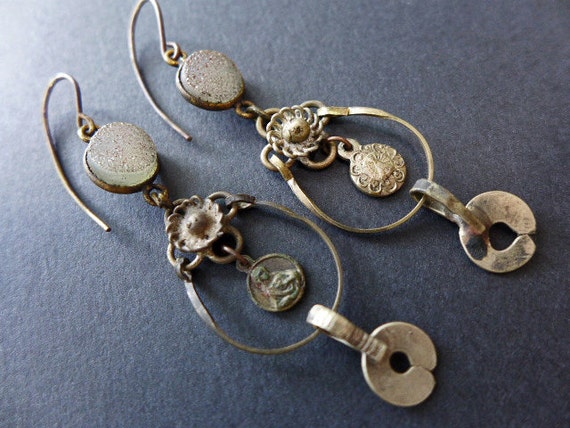 Ontosophy
- knowledge of being or existence.
An almost neurotically tidy friend came to visit and told me that whenever she looks into my studio she gets a thrill, a feeling of magic messiness where anything might be found. Amazing that among that mess I am able to locate tiny things like the elements in the pair above... The medals are the size of a lentil bean.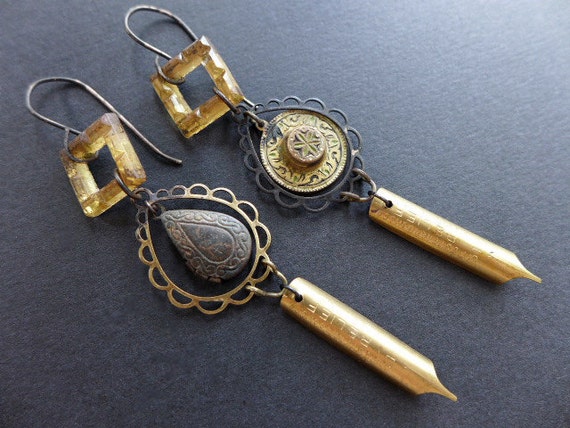 Pansophy
- universal knowledge.
Nibs and charms and lockets... The hat charm hung off a guitar brooch. So, guitar and hat on a brooch, kinda cheesy, right? Take it apart, mix it up and tada!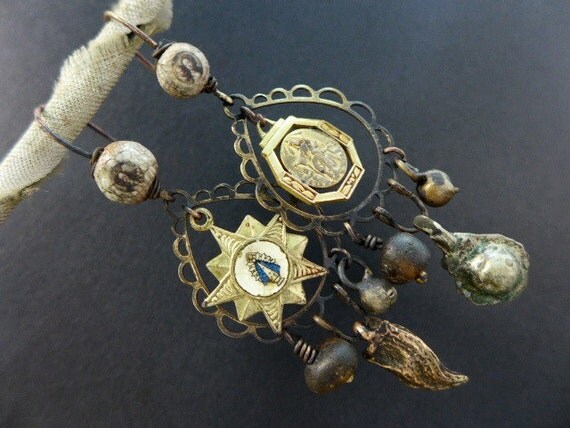 Parthenolatry
- worship of the Virgin Mary.
The topmost beads here are mine. The size of, like, two stacked lentils. Maybe. Polymer is not the medium for tiny beads, you will drive yourself nuts.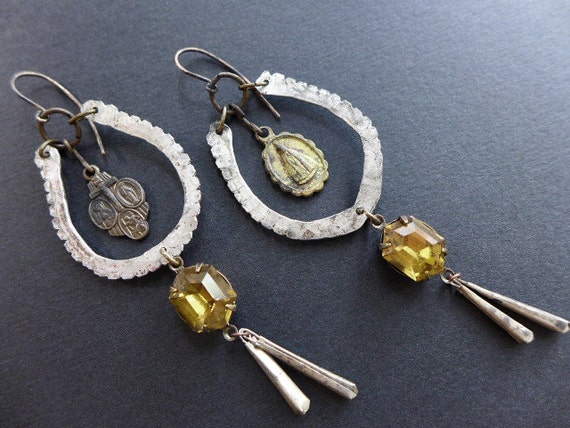 Psychosophy
- doctrine or theory of the soul.
Look at all the negative space. Something my friend Kim (@wildthorne) said once about a pair I made, that the negative space was as interesting as the earring elements themselves (Kinda how jazz is about the notes you don't play?). I think these might have that quality too. Or they just take up a lot of room without having a lot of stuff on 'em, maybe that's what it is.
Baisemain
- a kiss on the hand.
A lariat in shades of grey.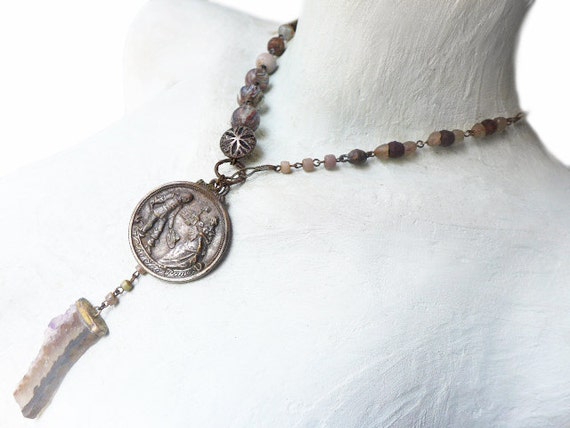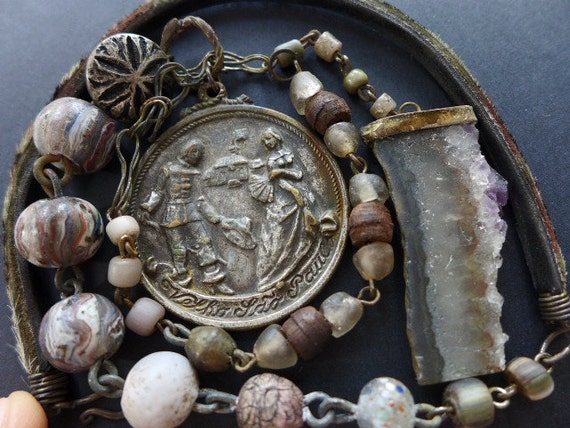 I'm obsessed with the way the stone slab and the stripedy Indonesian beads seem to be made out of the same material.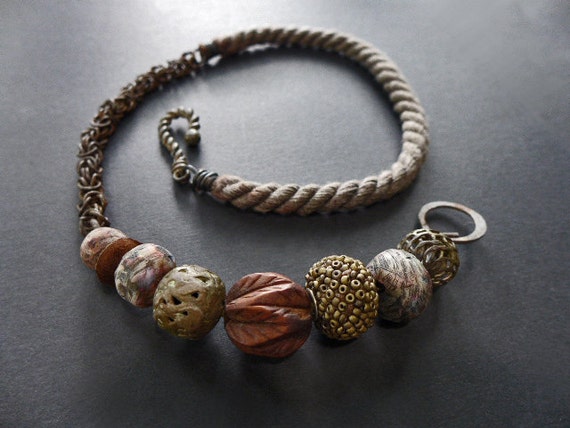 Pauciloquent
- Of few words, brevity of speech.
A very simple chunky choker that's all about texture. I friggin' love this thing, I don't know.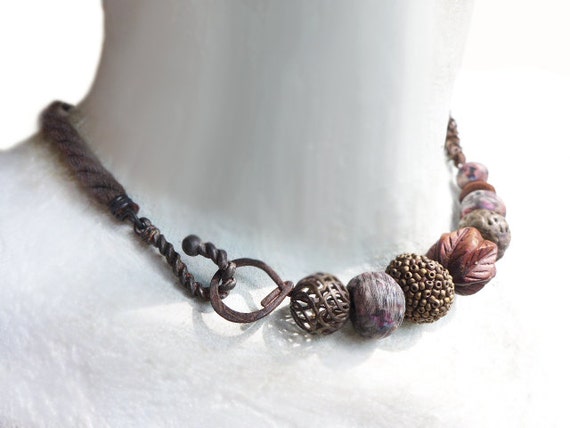 I made this for someone who sent me this amazing antique reliquary:
Here's the back:
I had to replace one of the missing smaller sections because unlike the top and bottom missing ones, this one made the whole thing unbalanced and out of wack. After trying everything, I ended up using pieces from a recycled African glass bead that I smashed with a hammer and some alcohol ink to try to replicate the color. Now that I told you that, it's obvious which one it is, but I bet you didn't notice it before.
When I decided I hate the two elements hanging to either side of the main horn focal. I looks cluttered.
So Imma remove those and maybe add a layer of necklaceness going directly from the horn... But should it be cord or chain or beads? Or a combo? Back to the drawing board.
Another several weeks of the flu and med adjustments for me, but I'm good now. Maybe I'll even start to make as frantically as I used to.
Can you believe I actually got a couple convos regretting that there weren't any cute animal gifs in my last post? Well, just for that you get all raccoons this time! You got your raccoon mechanic, raccoon gardener/harpist, raccoon dentist, raccoon movie lover and raccoon... rock thief?