Sofaland is as much a place as a state of mind. Weeks pass, years pass, and I still find my flat ass trapped in Sofaland....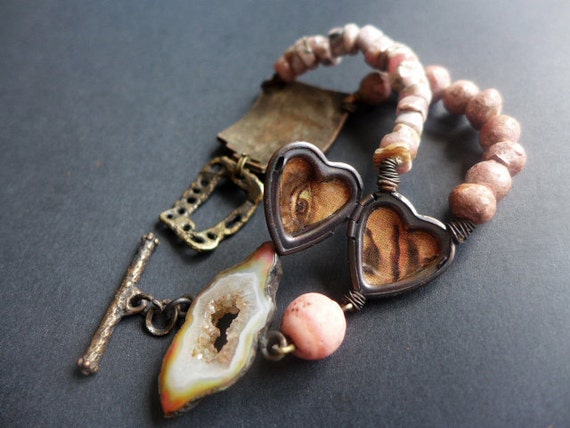 Anthroposophy.
OK, check out this pretty thing. Muthafucka's purdy as fuck. (Why am I so sincere in my making but so 'tarded in my verbalizing?)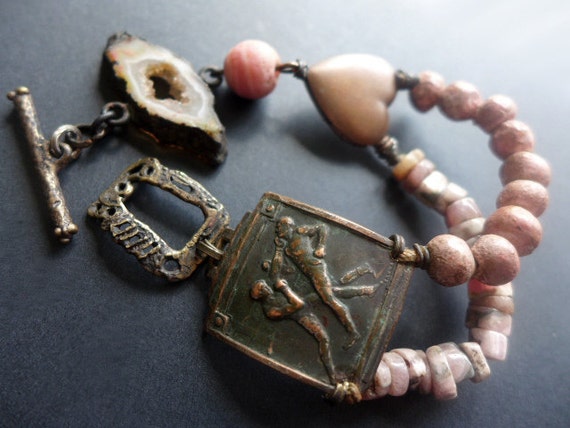 So see how there's the heart on one side and the fighters on the other and, you know, duality, human nature blah blah?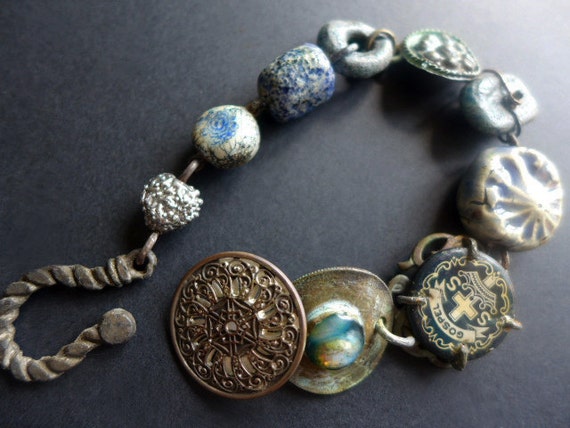 Klaxos.
No such symbolism here but, um, it's blue. So there's that.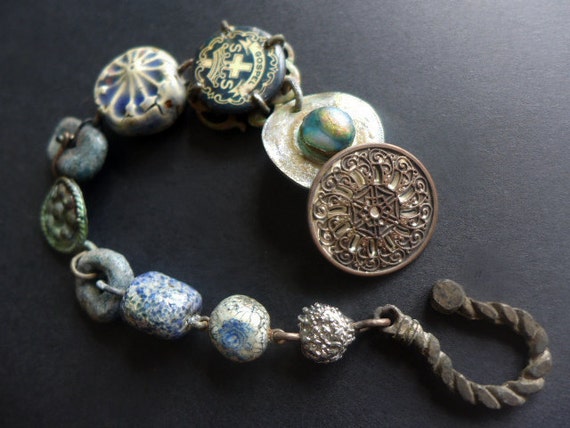 I made three of the beads here, can you guess which?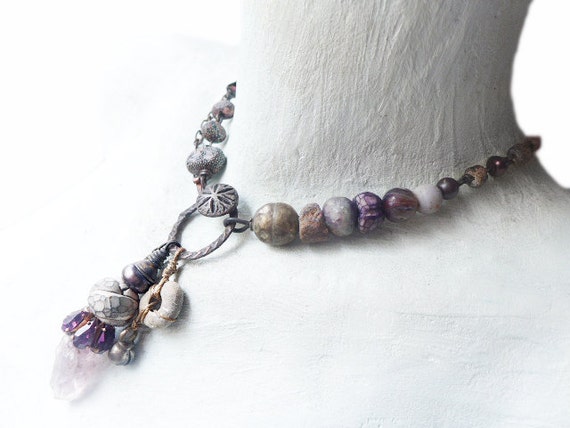 Waldeinsamkeit.
OK, so I'm in love with this stupid thing so just shut up.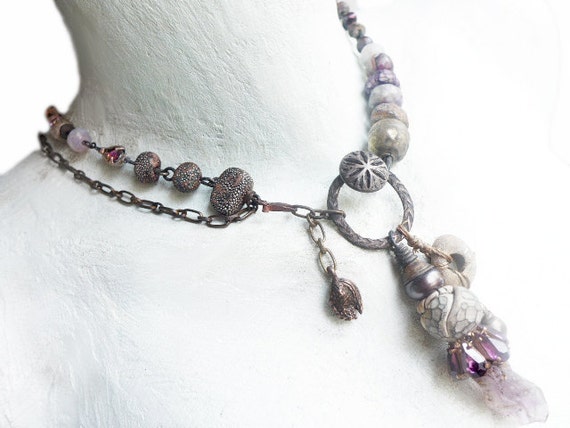 Also cuz I made a ton of the beads in it as well and I'm all proud 'n' shit. Some were made in conjunction with
shipwreckdandy
(and
here
she's having a $25 sale) who sent me these wonderful beads but one time when I was in a panic over my inactivity I happened to have her beads in front of me and my tissue blade so I found myself faceting and embellishing beads that were gorgeous as they were.
But knowing how cool she is, it won't even occur to her to be offended.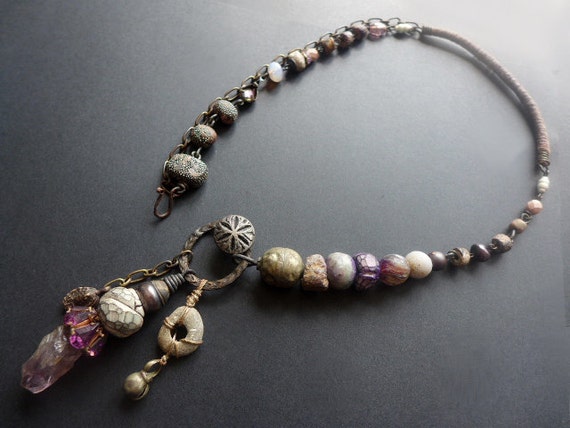 Also I made that ring out of a bangle from
Teapotsandtelephones
.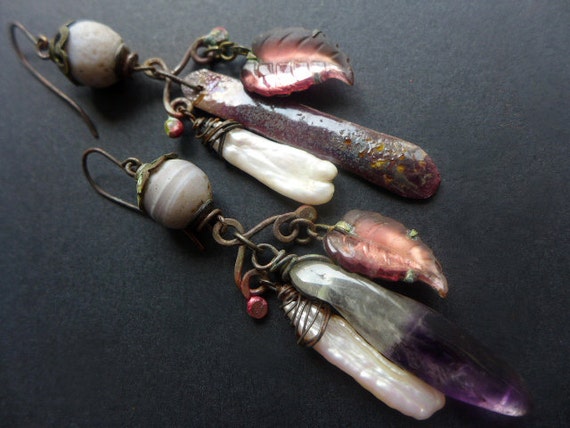 Komorebi.
A study in violet with a stick from
4Ophelia
.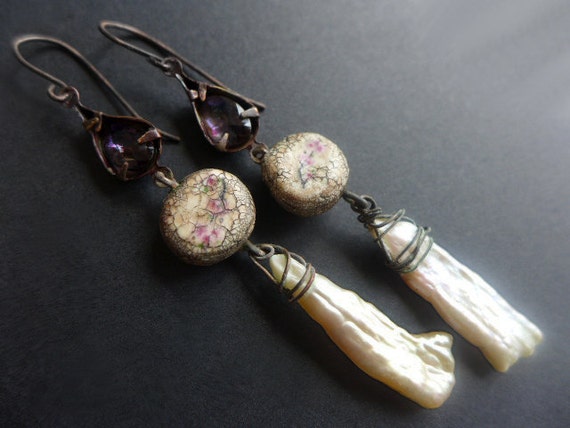 Aware.
Here's a simple pair with more of my own polies. Cute, eh?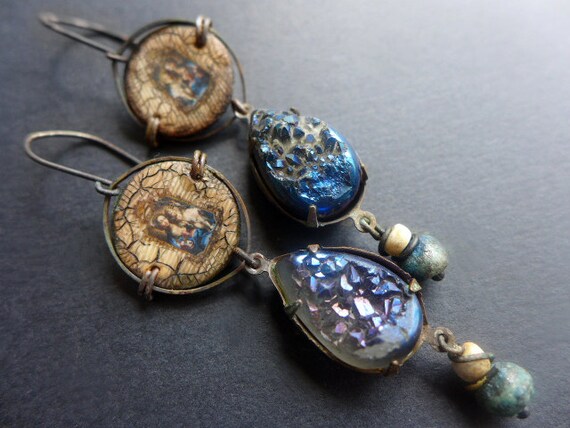 The Truth We All Know.
My polies with huge titanium druzies. Striation, crackle, decals, all set in a little brass cup finding. Actually the teeny bottom blues are mine too.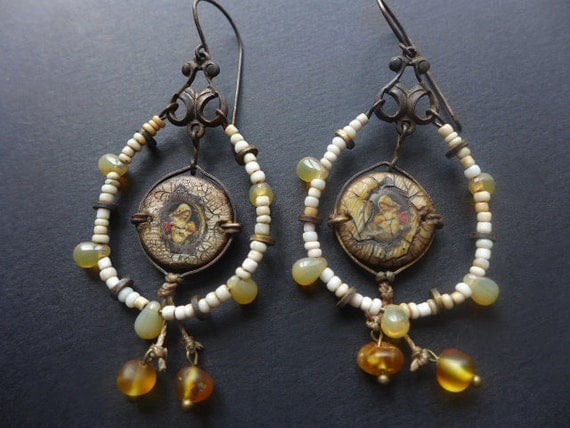 Ya'aburnee.
Yup.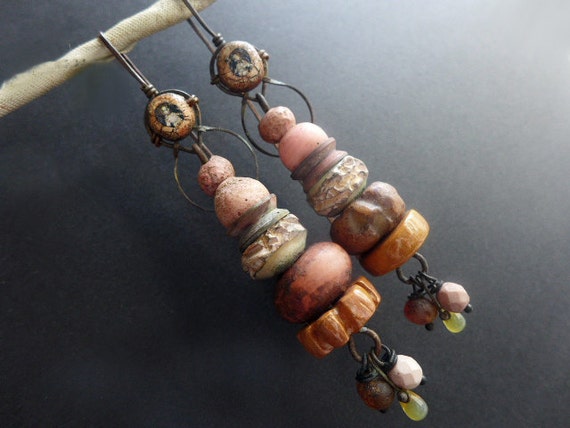 Hiraeth.
Five of my own polies here, very different effects too. Very unusual, these, very 'statement.'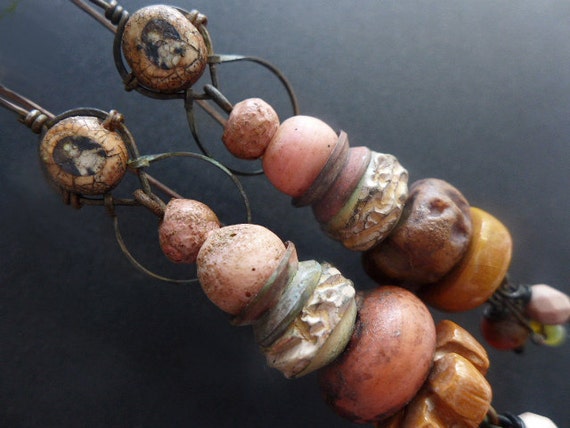 Very very.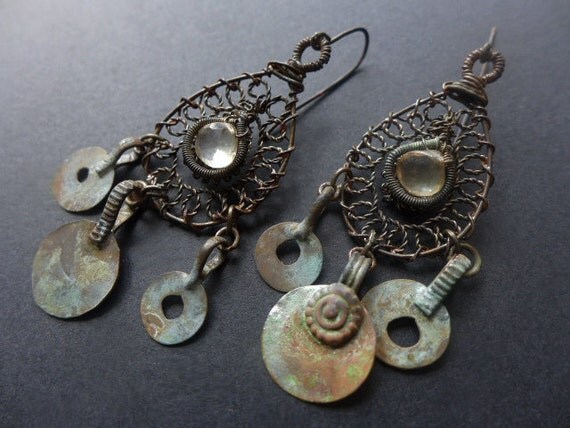 History's Rubbish.
Hey, ho, it's a re-make of these from before. But that's all of this bit there was in the broken necklace so no more of that.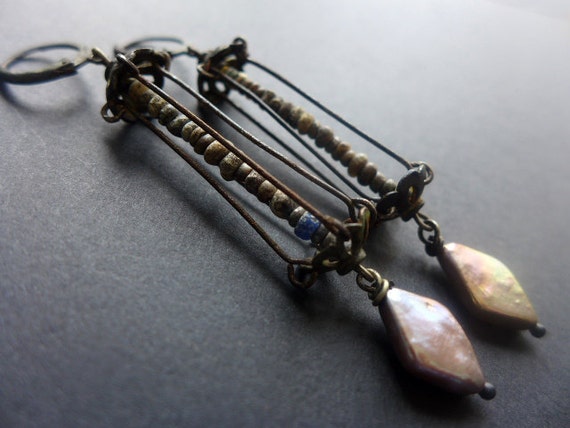 Djenné.
And another re-make of these which people keep buying so I suppose I should keep making... Don't I sound enthused? No, I love all my makies, don't get me wrong. I wish I just had more umph, more impetus... what happened to that supply-panic that used to spur me ever onward? Ah well, such is life. I've got so much to be happy about.
Y'all, thank you so much for your lovely, encouraging comments. I know I don't answer them individually like some people do... just cuz I suck.... but I appreciate every single one like you don't know.
Today is my Dad's b-day y'all. He's like a thousand years old. Kidding, he's like a hundred.