To address a question that's come up over and again in the comments~ I do sleep. Boy do I sleep. I need nine hours a night. I remember hearing my students with their two factory jobs, three kids and four spouses (see, that last one's a joke) hearing them talk of their four hours sleep and it would hurt just to contemplate. Mind-blogging.
What I don't do is change my clothes after waking. Or clean/cook/take care of offspring/go outside/maintain dayjob. I'm repeating myself here, we've discussed this previously, it's even in my sidebar FAQs. I just make a lot all at once. Here's what I listed today.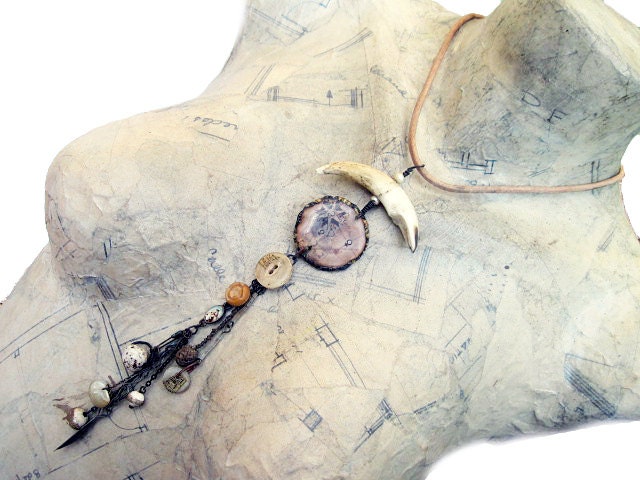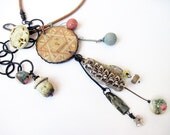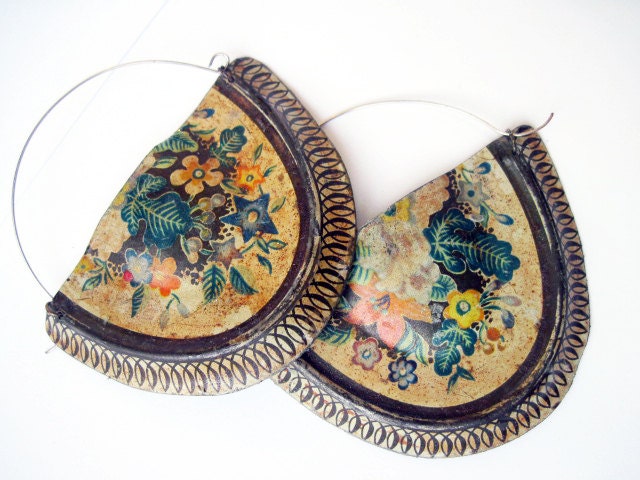 Full of Poetry.
Eternal.
Love's Vast Green Feild.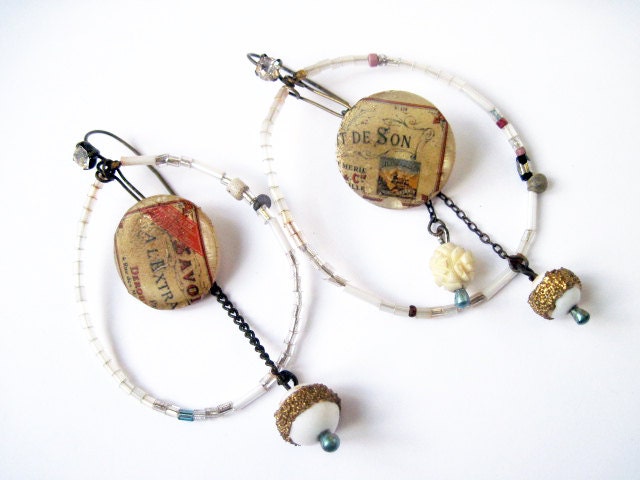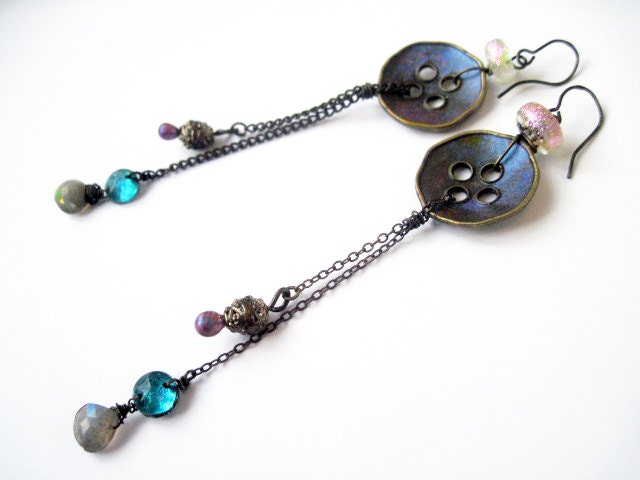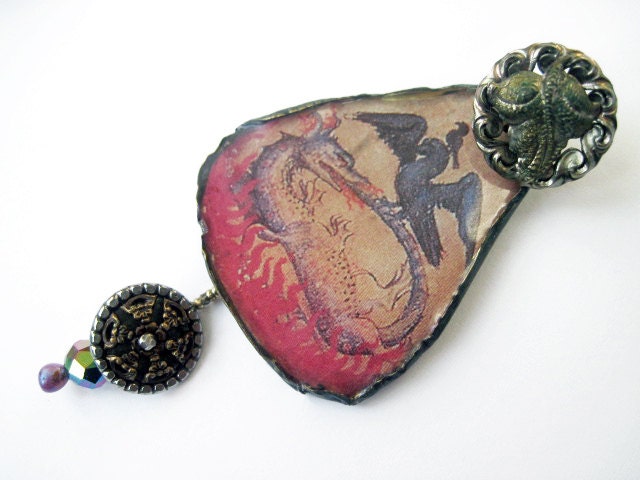 The Call to Love.
Drop of Dew.
The Gift of Transmutation.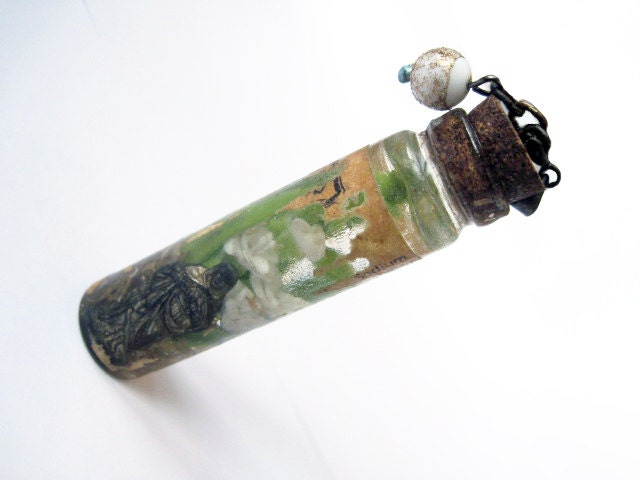 A Perfect Harmony.
Also, I don't use jewelry pliers. I use pliers from the hardware store which are tons stronger. Don't get how anyone gets anything done with those delicate little wussy things.
Also, I don't make my own beads, I buy stuff. Then maybe alter it. Also, all the ephemera 'decoupage' I've been doing lately? CHEATING! They're ... oh should I admit? They're
rub-ons
! But, like with the eyeshadow/pigment powder, you do need a good matte spray to keep it on. Or glue layer or whatev. Now somebody buy something other than tutes, there's too much crap in my shop!
Also, I liked this
treasury
so look at it.
Between stimulus and response...