Ok, so first, I fixed the pictures from last time. Second:
All of these were made by
Rosie
of
EclecticTea
. What I love is that she had a bunch of these thick bangles (the 1st bunch) and just improvised with what she had.
TUTORIAL:
So here's a heads up. The tutorial is coming out in two or three days. As usual, I'm going to offer a special coupon to you guys on this here blog for 2 days. So... the last one was 21 pages or so, right? So far, we have one 7 page sub-tute all about oxidizing. Then I have a 33 page main tute. That's 33 pages
so far
. Cuz I have a little bitty project that I could add to it as another source of possibilities cuz the elements are dimensional. . . or I could say fuckit and done.
So y'all kidding with the video tute, right? Like, I'd have to figure out how to work a video camera and the only one we have is hubs professional-grade huge... and then edit!?!?! are you trying to kill me!?!?!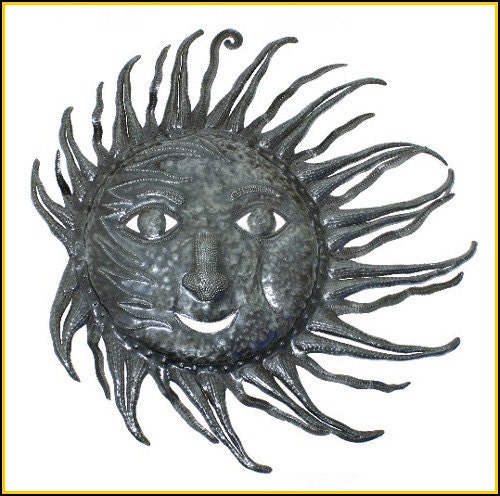 So look at this sweet thing. I got it for my little sister as a housewarming present. Well, really it was just a way to get her to get rid of this hideous thing she and husband got in Dominican Republic once. Which is so crazy cuz I just remembered that's stuck on to Haiti, where this is from! Anyway, it's this workshop of artisans called
HaitianMetal
who make these out of old oil drums. So really it was just an excuse to support them and get some cheap gorgeous art.
This one is 24" across, and I think even more tall and it was $85!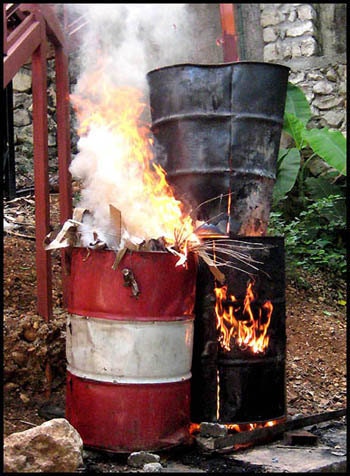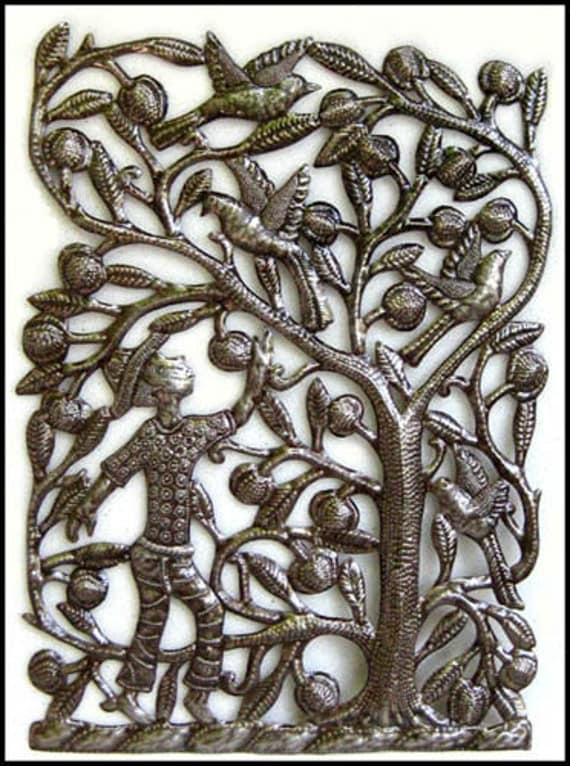 <-While I was at it I also got her this one. They also make switchplates and house numbers and mermaids with dreads and angels and Mommas on bicycles.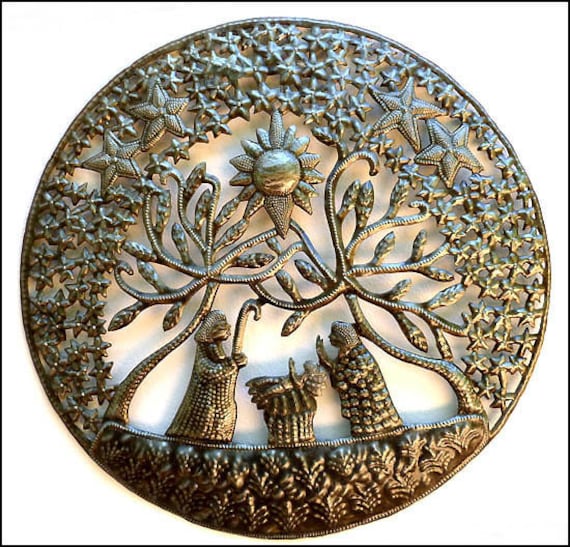 Has anyone been having any sales lately? I'm not complaining cuz my tute sales have more than made up for it, but... Is it tax season or because I'm not constantly posting new things cuz I'm working on the next tute? I don't mind. And I actually sold something today, it's just been really weird...
Sparrowsalvage
is having a sale and you can get the coupon code on
her blog
.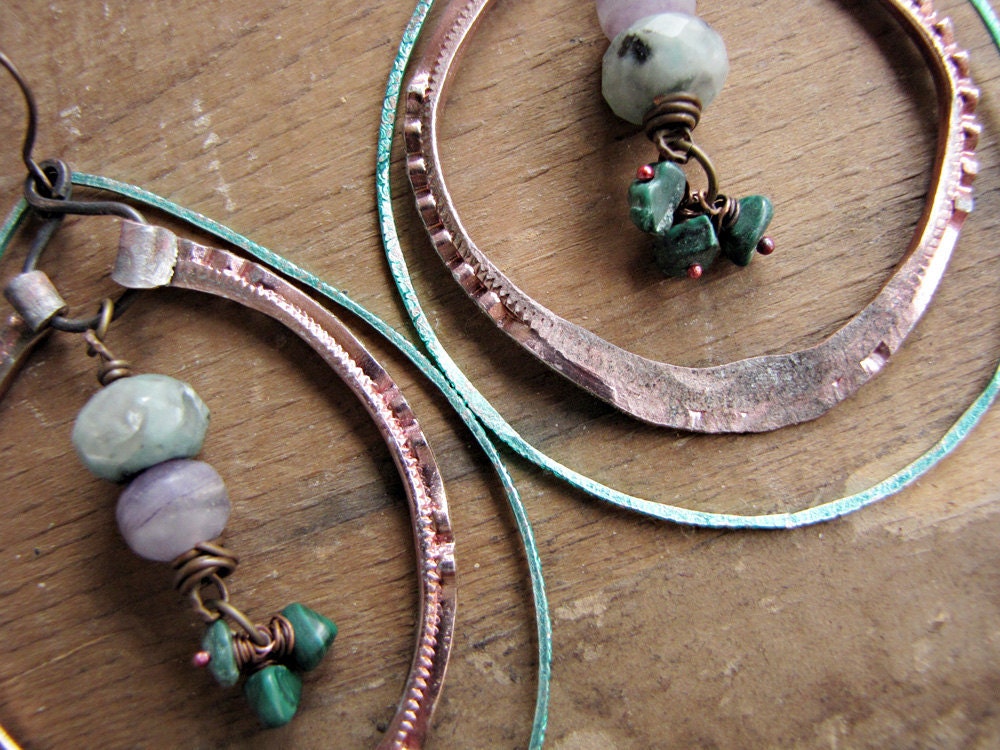 These
.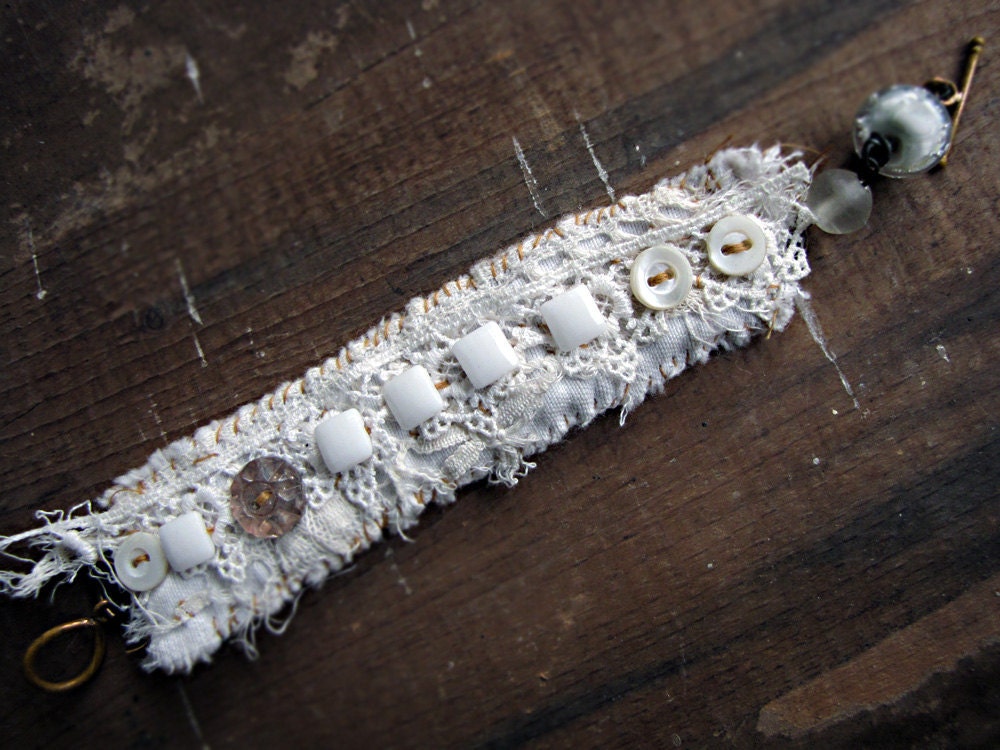 This
.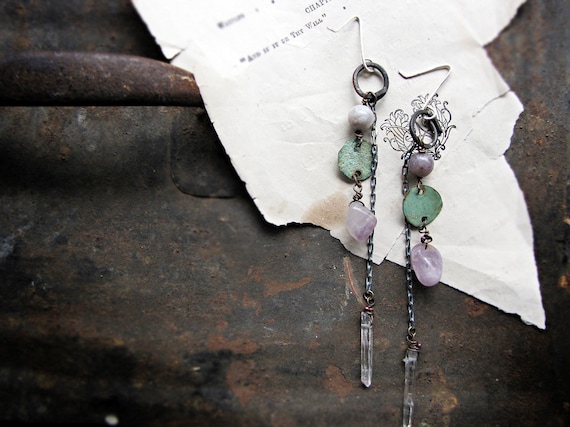 These
.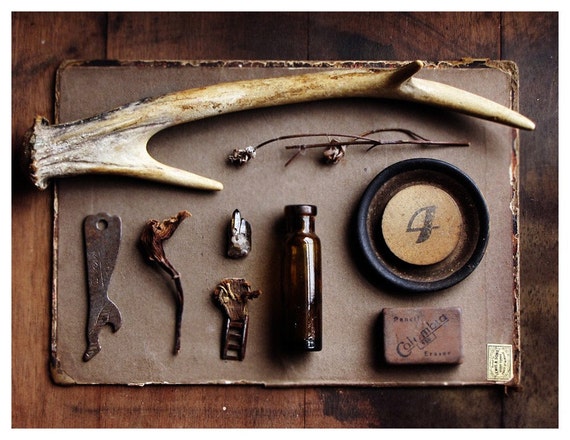 <-Like
this
one.
Oh so Numinositybeads convoed me to thank me for putting up pictures of what I got from her and said that it had given her her first sales bump on etsy. She mentioned something about selling things as fast as she got them up. So I got curious. Next thing I know, I was purchasing the following even though I haven't used what I already got from her and haven't been making any jewelry and haven't been selling and am going to Uruguay to buy stuff and and and:
Like, I actually couldn't stand the thought of anyone but me owning these things. Which is insane in an if-I-can't-have-you-no-one-will kind of way. And I'm not like that. I'm a sharer. I'm a lover not a fighter. I'm a maker not a breaker! ...
I don't know what I saying again.