(Note: Sorry guys, I think I fixed the pix. See, this is how out of it I was. But the red gates have opened and its all uphill from here.)
I'm done w/the oxidation sub-tute part of the tute. Now the project and aesthetic guidance part...
Here are some grandchildren from AnvilArtifacts.
You can totally tell it's her from the frantic energy and the awesome bits. Notice below, the soldered domino- I know, right?
Also these sweeties from
13Alternatives
. I love the amber stack.
She has lots of lovely things in her shop to check out like
these
jellyfish: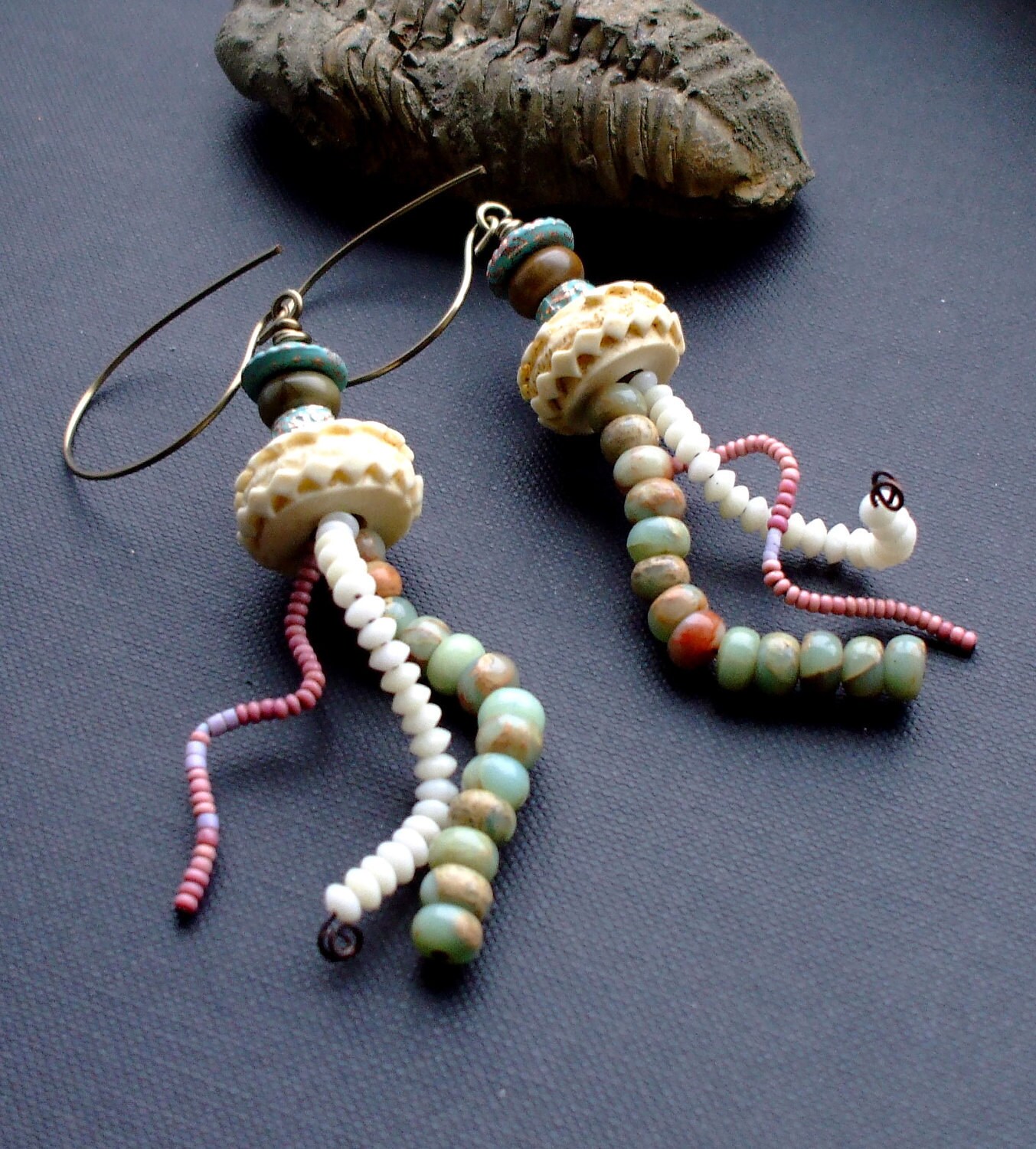 And from
BeesOnPie
(lol, that name):
This
sea-inspired stack.
This being the same lovely lady who sent the horse hair- which I
still
haven't had a chance to use, busy as I am with tutes.
I've also received more mail goodies-->
Found metal from
beatnheart
and chunks of beehive (looks just like beeswax), paste paper and torch-fired copper from juliette of
artintheredwoods
. Wait, no. Mystery metal was from her too, cuz I see some in her
earrings
in her shop... So what came out of the beatnheart envelope? I'm all confused cuz I ended up with a pile of envelopes and this pile of goodies... Goddamnit, I knew this would happen. Thank you to whoever sends me stuff. The end.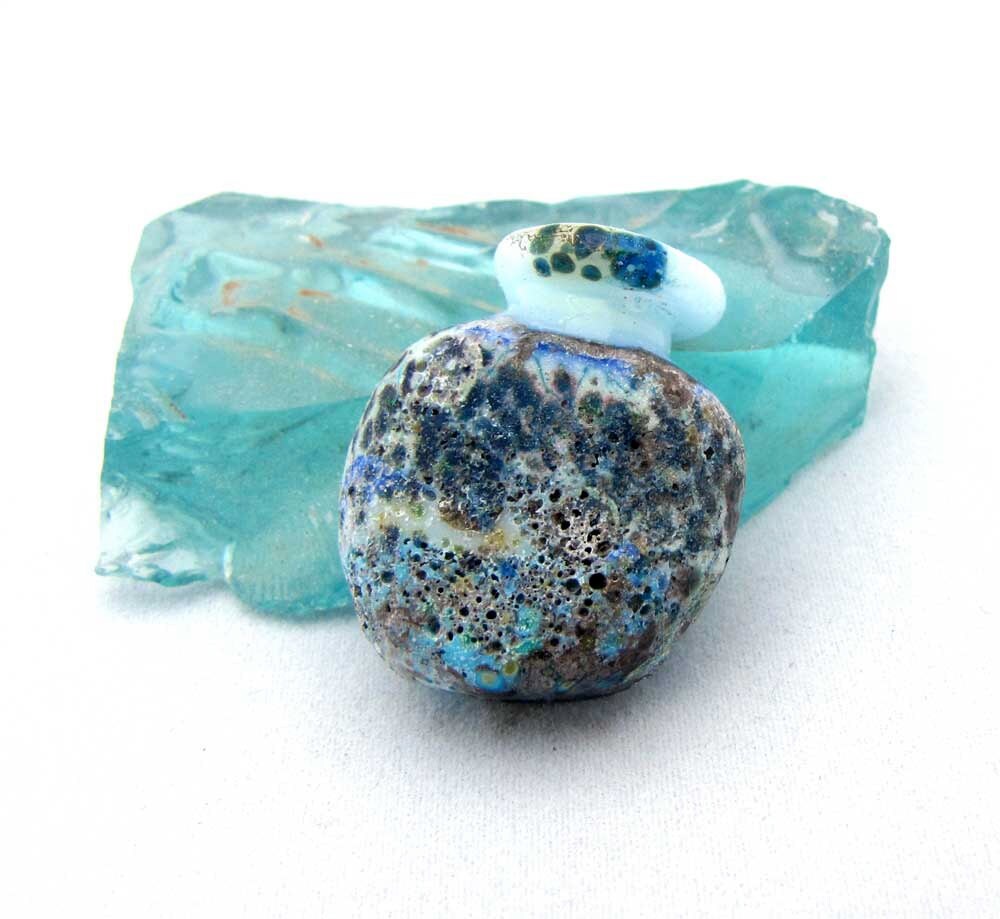 ANYWAYS. I also treated myself to this insanely glorious amphora from Numinositybeads as well as some of her ancienty beads made by rolling the molten glass in baking soda, of all things! Here I always thought it involved sand-blasting or something... It was my present to myself for selling about 8 thousand tutorials. I sure sold exponentially more of them than the head pins, hu? I'm thinking people like pictures of a finished project when they get them a tute.
GODDAMNIT- when im pimsing, I am not funny or at all entertaining. I feel like I'm dragging udders around. Like I need milking! Gross! Exclamation point motherfookers!
Look at them from this angle and tremble w/jealousy: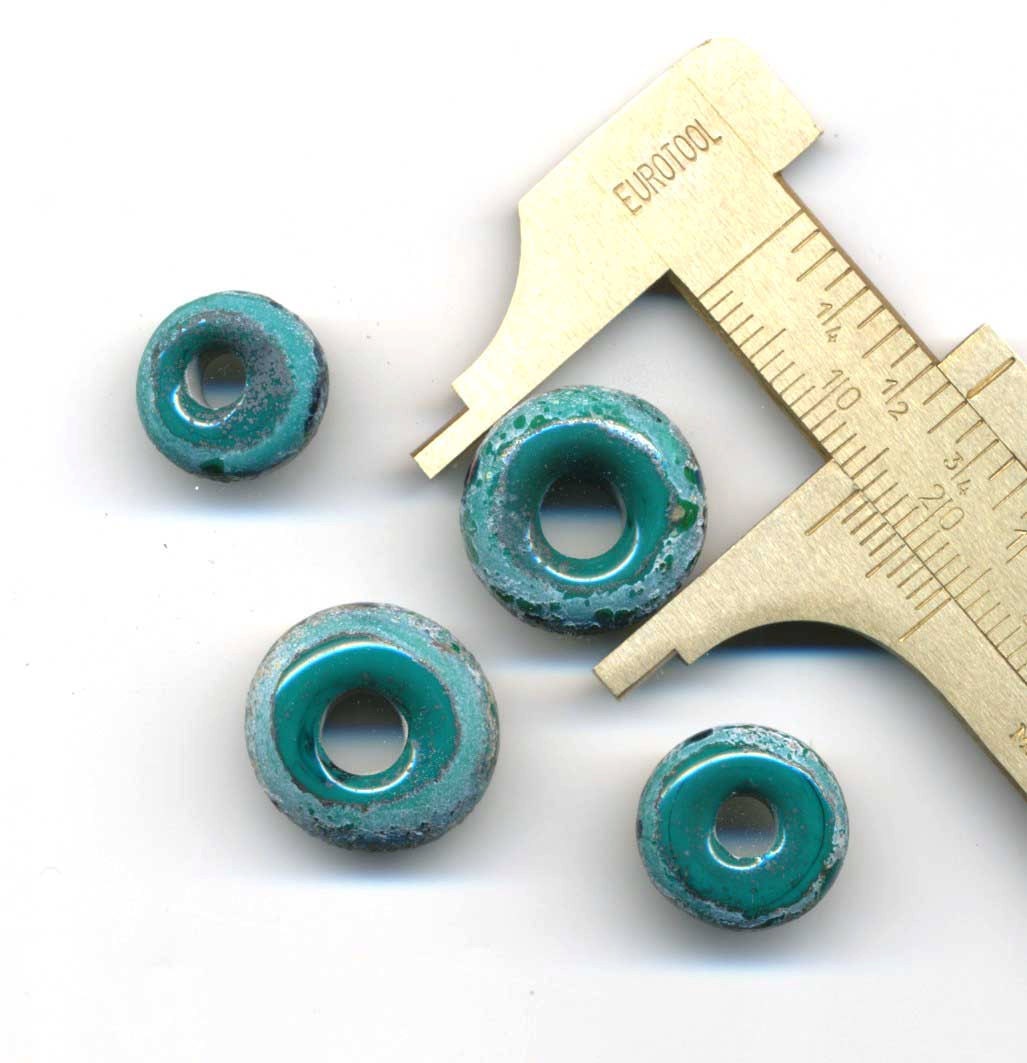 This one: