Naturally, you assumed I'd forgotten how to make necklaces.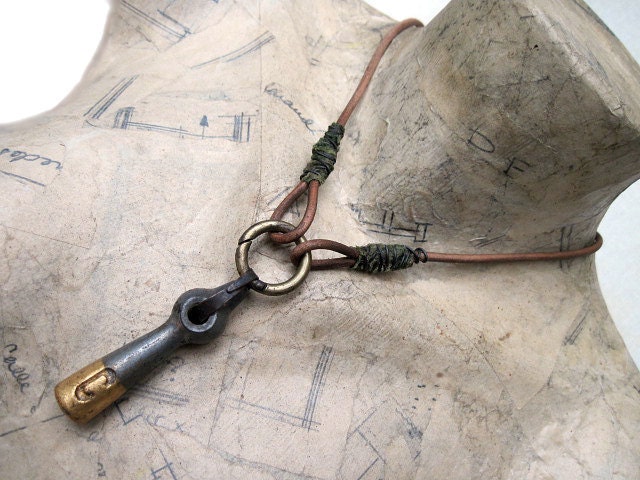 Much Beyond.
You were wrong.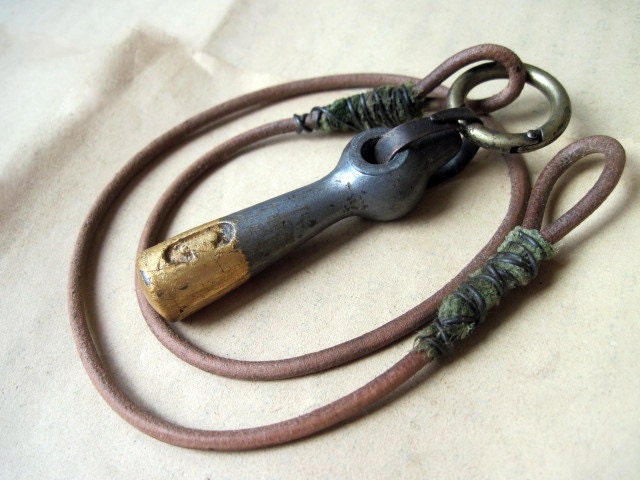 How dare you? No, no! How dare you?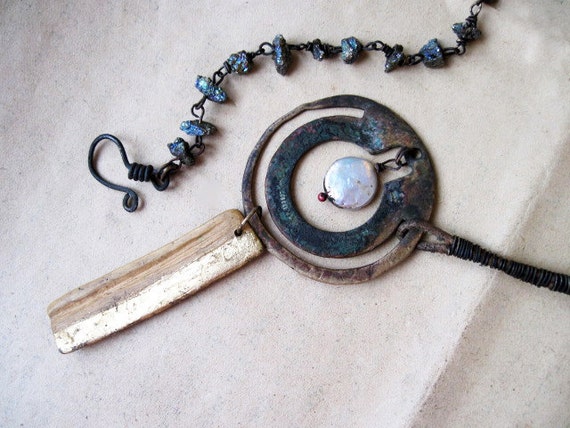 Personal Metaphysical Abstract Talisman.
You know what they say about when you assume. You make an asterisk... wait that's not it... You make an asstastic... You grow a bigger ass?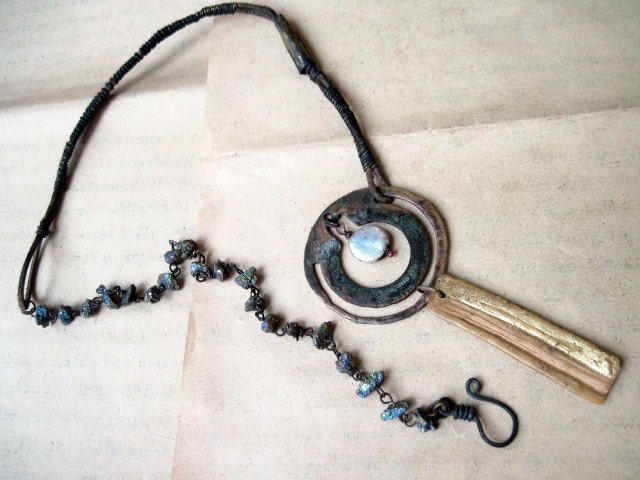 So this below is the pièce de résistance (piece of resistance? WTF French people!). Look at my hammered S-hook of fanciness!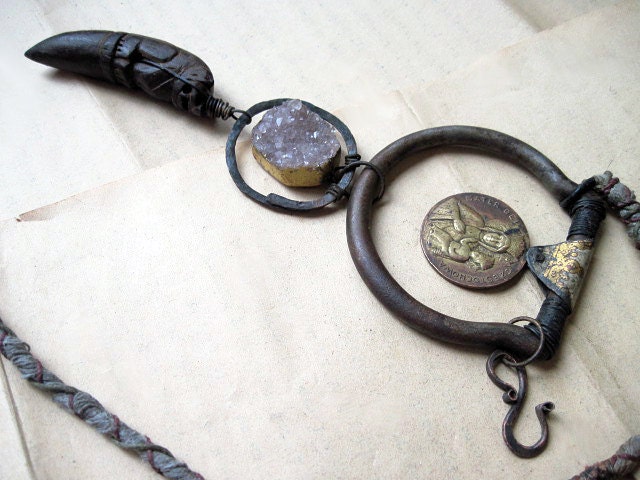 The Crownless Again Shall Be King.
Look at the rivet thingie I made up top to hold the medal in place! And the hammered loop that I'm excited about because I finally used the ball-peen end of my hammer!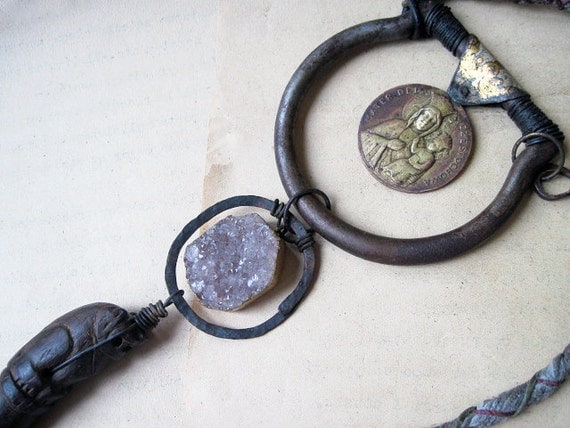 Finally realized why my stuff didn't look hammered like fancy jewelry folk's stuff looks hammered. It's that damned ball peen.
Ball peen! ballpeenballpeen. Everyone thinks that's a funny word. Everyone.
Oh, good news! I've finally gotten my ass in gear about making my next tutorial. As I've been whining to
Petra
of
Jewel Identity
, the hard part is in presenting your thoughts in a linear manner. Because to me it all happens at once, not unlike the 7 stages of mourning. So having to explain things that in any case are so self-explanatory to me... and you start going "How much do I need to explain? Like, how to hold pliers? What is wire? How far back do I go?"
Turns out, the more basic something is, the harder it is to explain it. Try it. Explain to someone how to breathe or walk.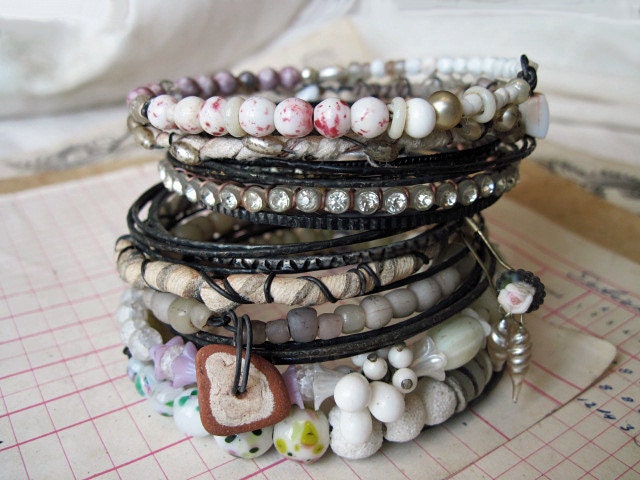 As you can guess, it's a pretty beginner level tute. The part that might be interesting to more advanced folks is where I show what wax does to fabric and fibers and where I delve into the "tribal" aesthetic and confront common mistakes I see people make. (including me) in the tribal thing but also in bangleage. Design mistakes. Well, what I consider mistakes and explain
why
I consider them mistakes and how to fix them. So, the design part might be interesting... I go into the pros and cons of using round-nosed vs. crimped nose pliers and steel vs. brass vs. copper wire. Also oxidizing and how it reacts to different types of plating.
Securing yarn and ribbon... rhinestone chain... fabric bracelets without the wire... There will be some types of connections, though they'll be really simple I think. In any case, I think this one will be less expensive and of course all y'all will get a coupon. Cuz I love you.
I am by no means done, so... So forget I said anything, 'kay?