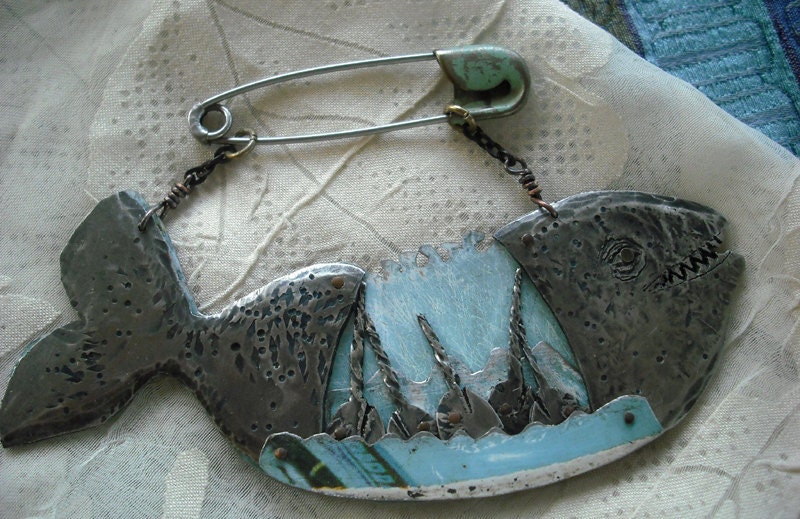 From my faves. Here.
Sale was a rousing success. (Have you noticed how many times in writing we use expressions that we read somewhere that we'd never actually say? Like 'rousing success.' What the hell is 'rousing?')
A particularly sunny spot was that 5 of the purchases were coupon-less. Which means A- people still lurve me even without the coupon. And B- blog readers are mostly fellow starving artists, somewhat separate from my pool of buyers, as you can see in my
jewelry maker graphic.
Yesterday I had fun making pretty packages and then less fun with printing labels and such. Which reminds me! There is no reason you should ever buy packaging supplies. For example, the packages I made today were priority mail boxes stuffed with ripped up styrofoam egg cases, cardboard boxes, the plastic my toilet paper 24-pack came in and you know those little baggies us jewerly makers are always swimming in? (Us and drug dealers, doncha know.) Well I'm stuffing those with my paper scraps and making little padded bags o' padding-->
Open your pantry, you have a zillion boxes you'll just toss. those make awesome stuffing, but they also make awesome packages in and of themselves, if you don't do priority, which most don't.
Another bit I keep forgetting to tell y'all! Go see
shipwreckdandy's dos and don'ts for polymer beginners
. She posted a link in the forums a while ago. I'm a polymer non-starter but even I could see how much sense they made.
**P.S.- If etsy doesn't bring me back my rollover text I'ma loose it.