AW CRAP.
Happyfallout has uncovered my retardedness again- I said the filler bangles were 7" in diameter in the tute. Diameter is the line going across. I meant circumference. Thats measuring it around. I took geometry in high school, promise I did. Now I don't know how to fix it since it's all already on line... Poopshoots. I mean, sure it took an astrophysicist to notice!!@!!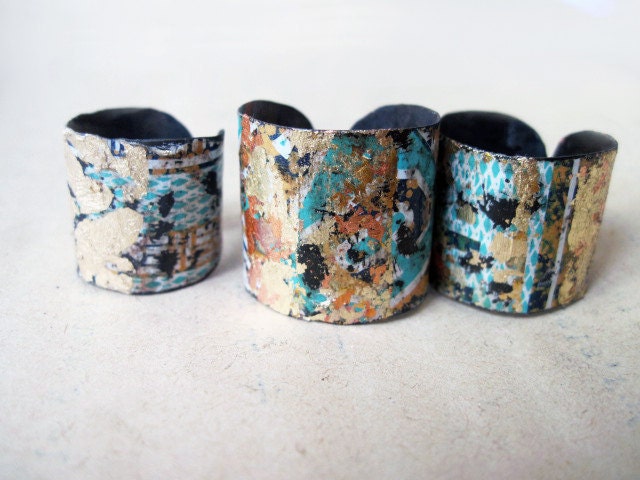 Pinchbeck.
Well, plus I found another way to share PDFs online since I broke the first site.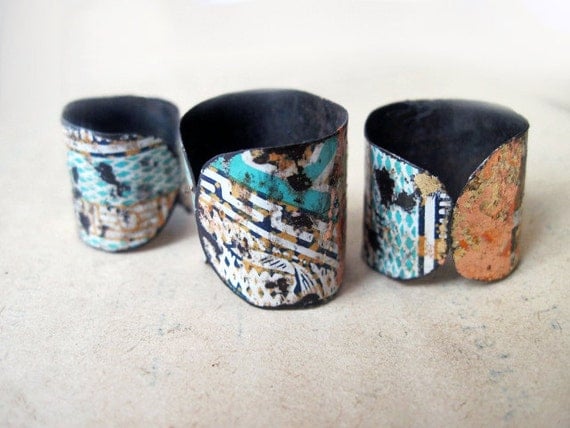 At first I was jumping around in celebration over the success of the tute but now I'm just stunned and shaking my head. Clearly tutes are the way to go. I mean to enable me entry into the middle class as we were previously discussing what with my selling out and all...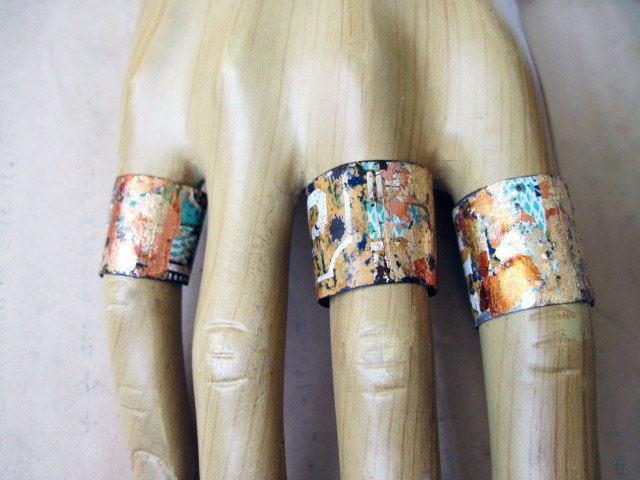 Can They.
Oh but guess what? I made things! First some rings, and then a whole different set of rings that look exactly alike.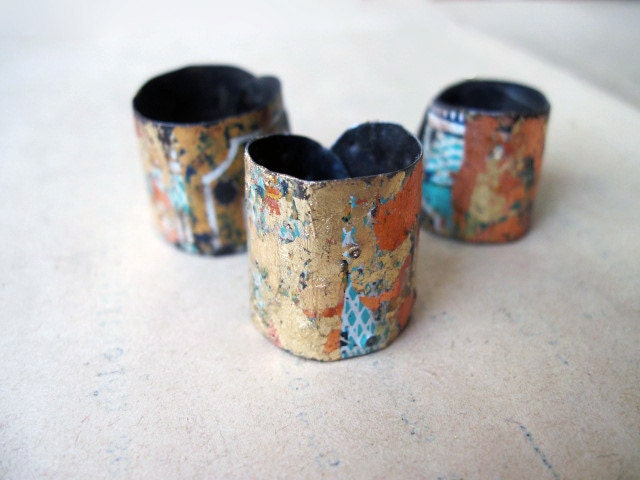 I love that these are all adjustable.
And then I went a bit nuts with the brooches.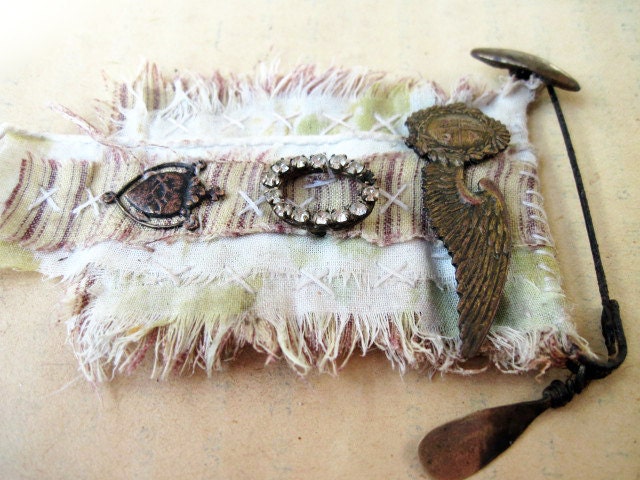 Poverty.
How long has it been since there's been brooches in shop? (The word brooches makes me nuts! Cuz it looks like it would be pronounced bru-chiz, but its actually broaches or bro-chiz... Oh nevermind!)
Y'all remember ages ago when I said I had a bunch of brooches to use
on
brooches?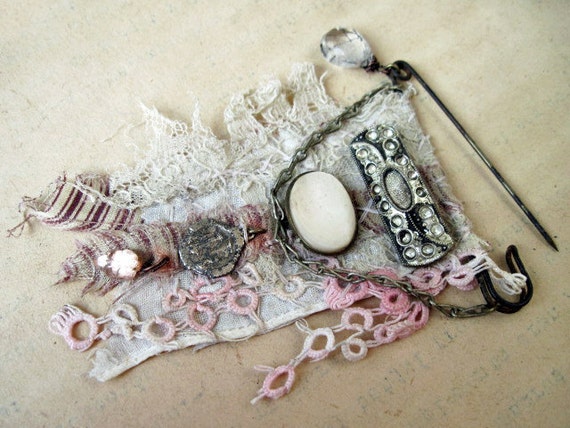 Delusion of Evil.
Well, see, I wasn't lying. Even though it was 30 years ago.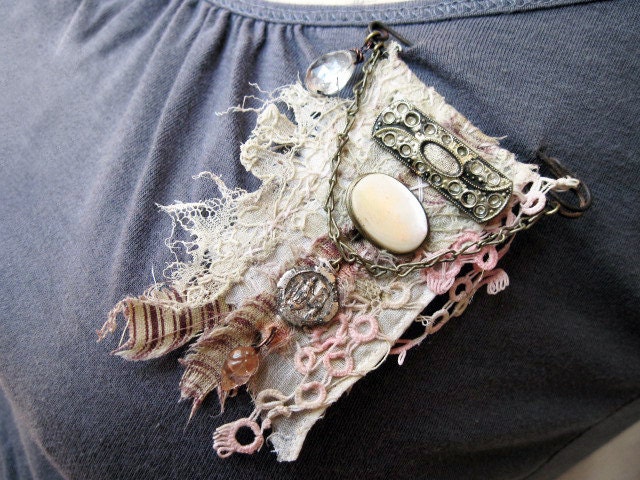 The fabric is all coated in tons of wax.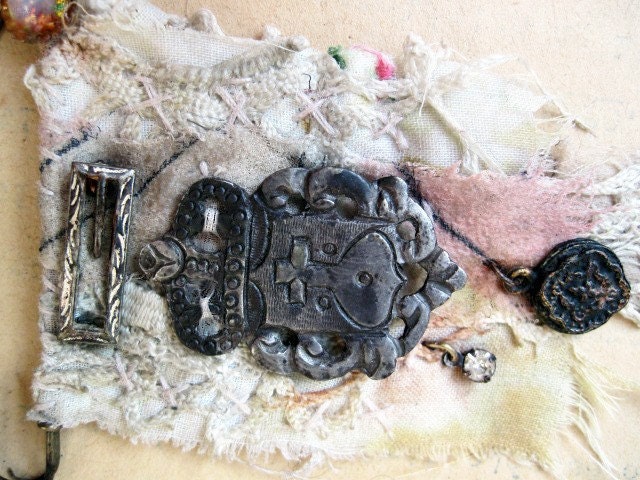 Blunderbuss.
It makes it look all leathery and awesome, and makes it really strong too.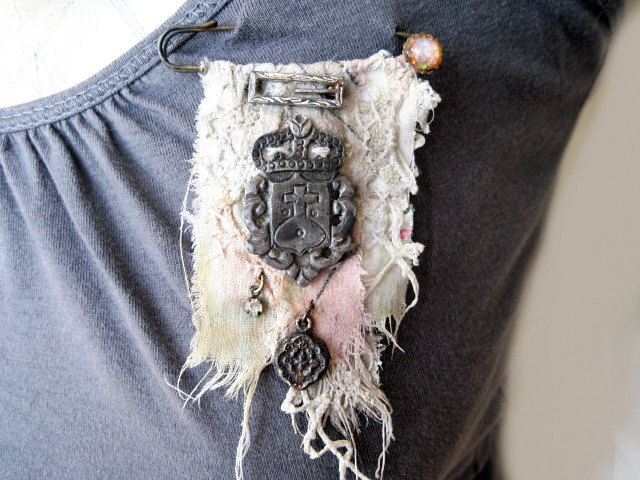 Cuz it's not really. But now it is.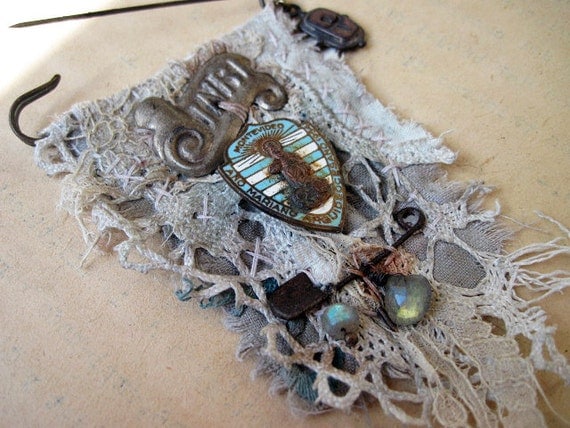 Free Will.
What else did I want to share? How about this comment excerpt:
Beatnheart
said... I've been banging all day.
3/18/12 6:46 PM

Beatnheart
said...bangling all day....bangling ...making bangles.
3/18/12 6:47 PM

HAHA- beatnheart, you slut.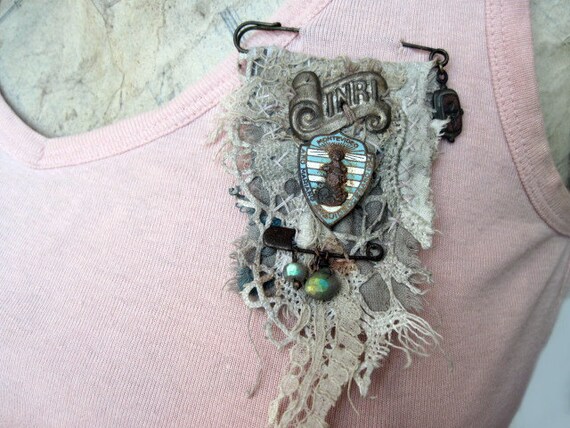 Everyone's finding cheap filler bangles and spending all day on these super easy things.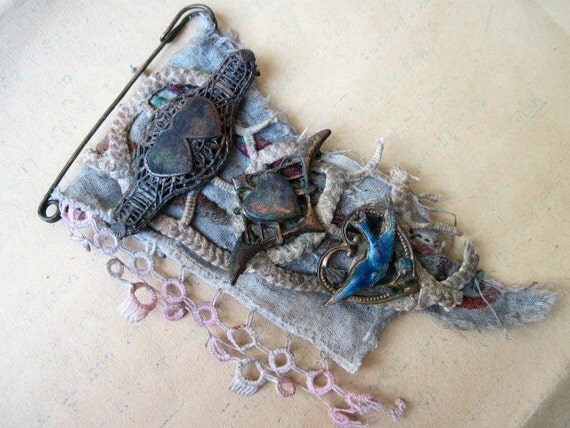 Everything That's You.
This makes me very happy. Because finally! Everyone's just as hooked as me.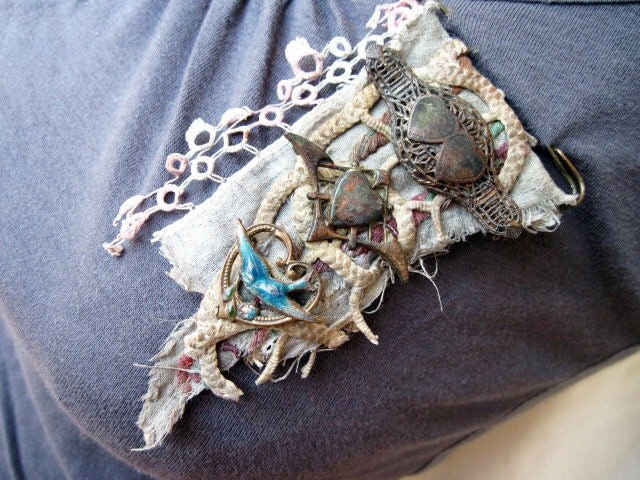 And I'm doing my part to clean up stashes all over the world.