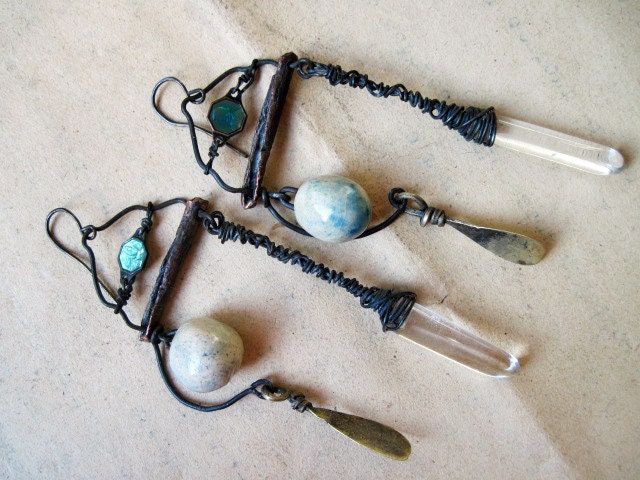 Favorites from recent comments:
stregata
said...I thought it was hilarious when you said Alek was a man - you, the male Chinese peasant, of all people...
-HA!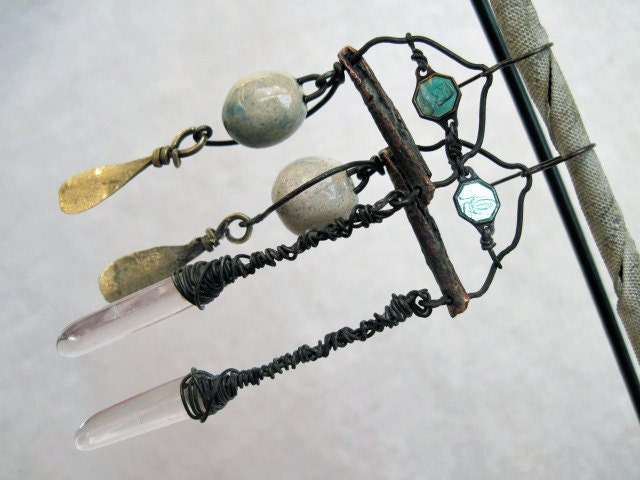 alek
said... [They] had created a limited 2 dimensional mystical world without depth but with heirachy in the visual order. but Giotto had eyes and a brain and there was light and shadow and depth of field . . .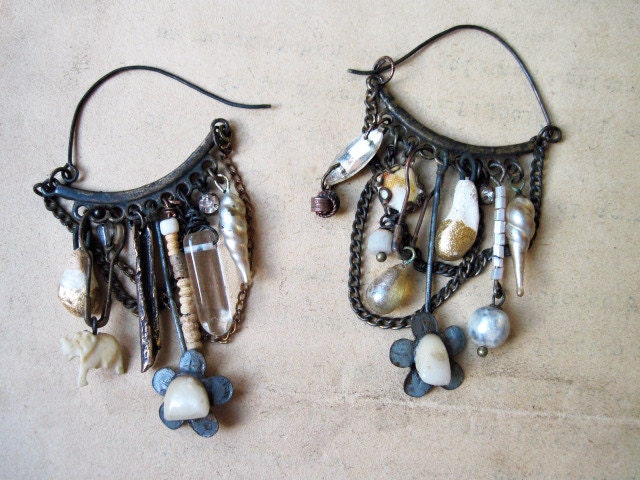 Michelle York
said... Here I was..all the plans in the world for the day and you come along...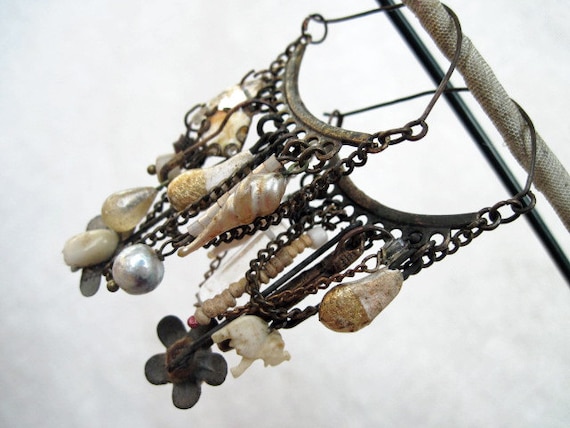 dinnaforget
said...The single idea of using steel wire, for instance, has freed me to experiment without the fear of wasting all the sterling & gold I used to believe was an essential material for a serious jewelry artist.
-AMEN!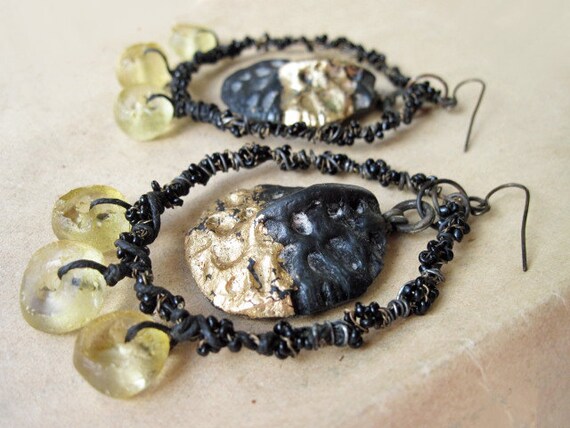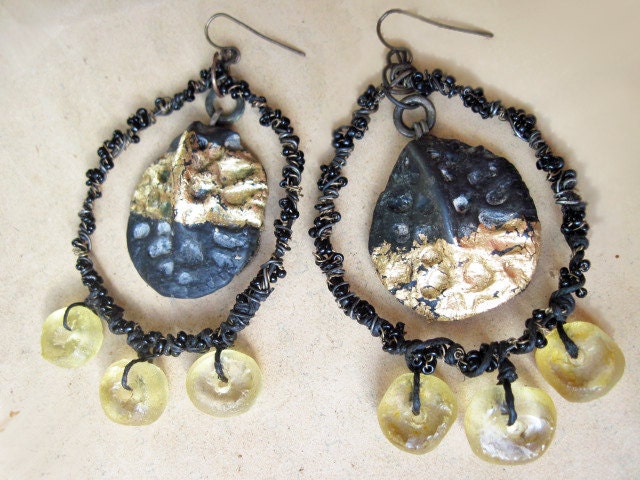 Chelsea
said...You're easy-going on everybody else and hard on yourself.
--Not really but OK...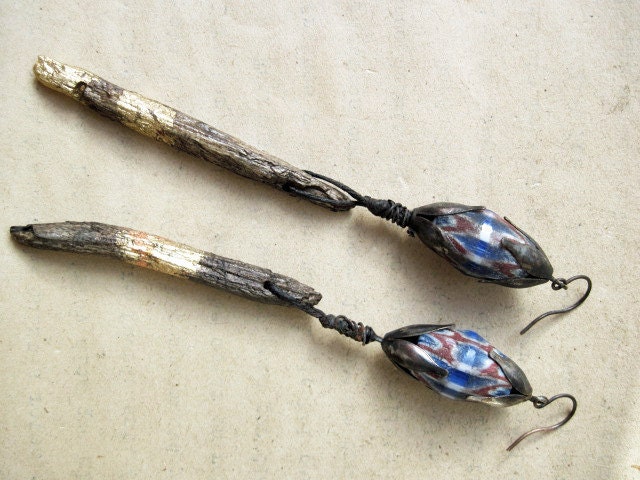 alteredarcheology
said... This is the first comment I'm ever leaving on a blog . . . I am SO happy that I found a place among you. -
-D'aw! Welcome, welcome. See all those little plastic baggies? Full of crack. Here, take some.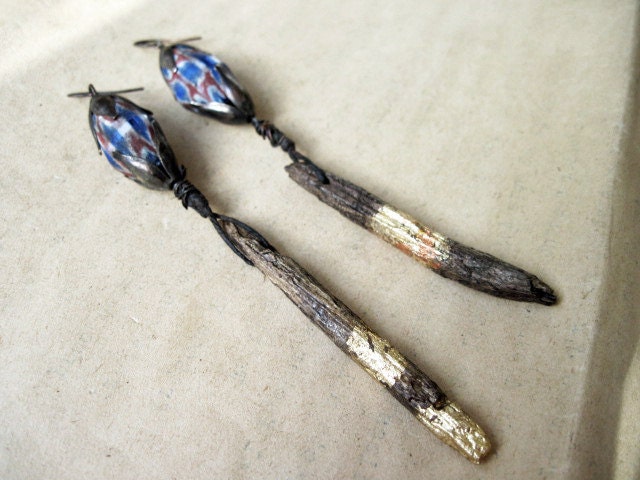 quisnam
said...I'm a little shy about commenting on blogs... you've helped me to find my artistic voice and be brave in my work.
--I am such a sucker for shy folk its retarded. I am so protective of the little guy, I guess. Whenever you feel trepidation, you really really have to make an effort to channel your inner badass. Don't let anyone step all over you. Any of you shy gals out there, I'm talking to you! Any of you non-shy gals, if you see someone taking advantage of a meeker person, it's your responsibility to stand up for universal justice in an unjust world.... I'm veering way off topic.
1
3
said... *Smacks self round head-*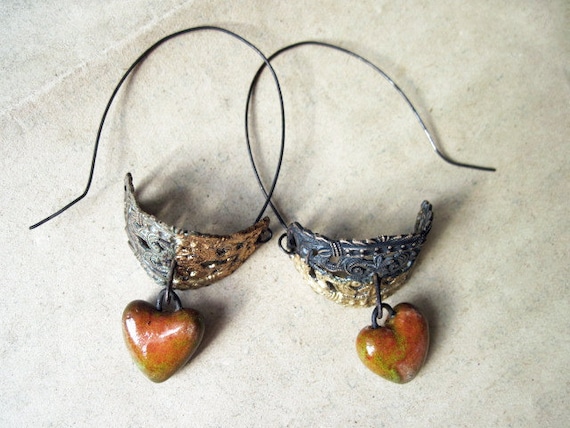 shibui
said...The other thing I like to use. If you have a priority box but aren't sending your package priority. Just pull the seam apart and retape it inside out!
--I've always liked the idea but i remember hearing they specifically don't like/disallow this. have you done it and had success? You can also turn boxes for poptarts and such inside out. And stuff it with plastic shopping bags. Which I'm sure none of you use in stores any more!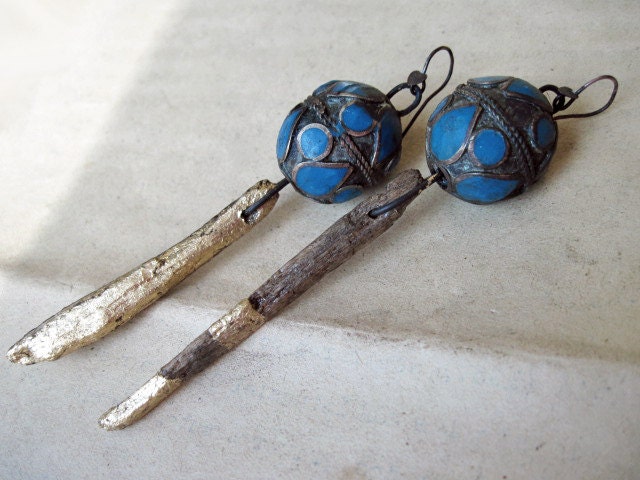 Beatnheart
said...I felt a bit Fred Sanfordish using all old bags and such to do my packages and now that you made it cool I don't have to worry about that one.
--DID EVERYONE HEAR THAT? "NOW THAT YOU'VE MADE IT COOL." !!! Now I need to clean up the pee I seemed to have sprayed everywhere when I was convulsing with laughter.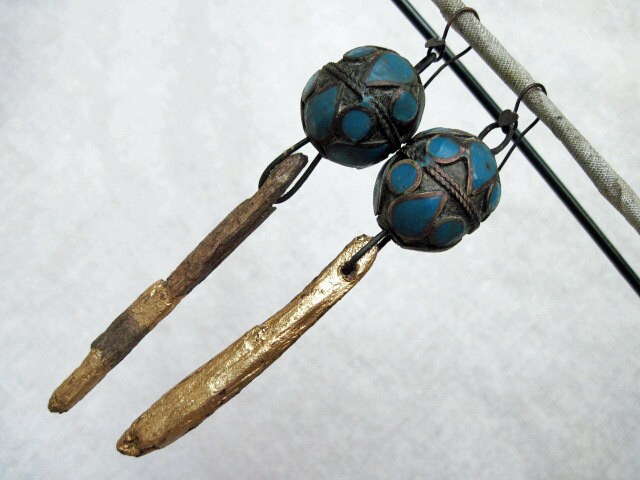 Alice
said...I've been wanting to try Esty, but each time I think about actually doing it I come across a bit of negativity.
--It's not as easy as anyone expects. It is a real, full-time, entrepreneurial business in that you can invest tons of time and money and not succeed. It involves tons of photography skills which isn't what most of us are in it for. There's more competition than you can imagine. There's price competition. If you do it, you can only be successful if you think about it as an education, not as an income. Aside from that, I love it to death and would kill myself if etsy was suddenly erased from the world. End of sermon.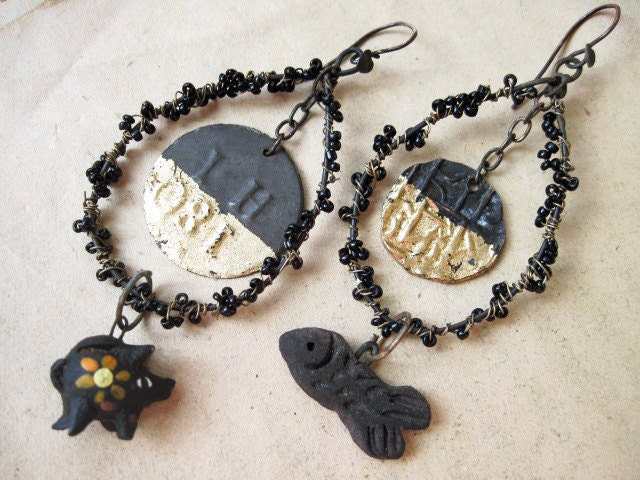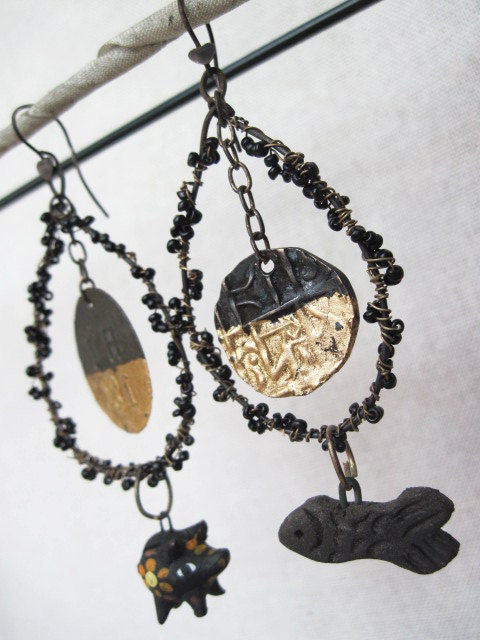 Aaaand... scene!