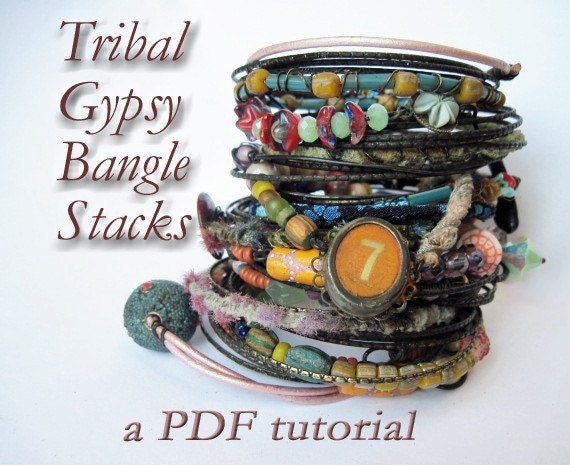 Ok, people...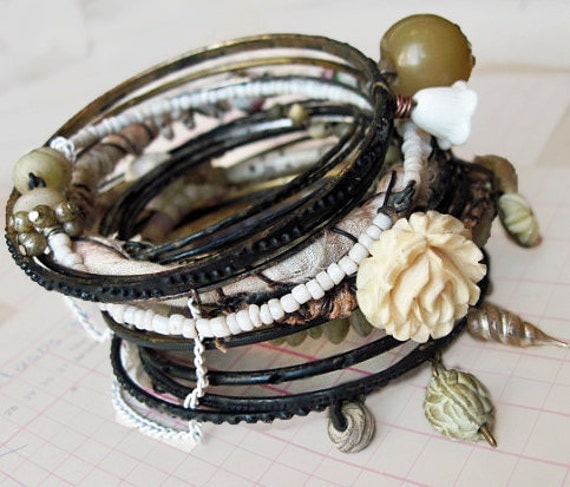 Here it is so stop hounding me already! I truly cracked my brain over this one trying to make it clear and pretty and all that... Thing is, since it wasn't as straight-up, step-by-step as the headpins and had more of a variety of possibilities, it was a hot mess for quite a while. And it was such a big file that email couldn't handle it... So I had to cut it down. I removed the section on metals and oxidizers, sorry. That's gonna have to wait for another tute. Still, it's 21 pages with 59 photos and 5 diagrams. It's really the photos that make it so big, so I had to remove a ton. Thing is, we types are visual learners. You can say "loop the long end over the short, wrap the short end counter-clockwise eight times and finish with a sailor's knot" and it won't make a bit of sense. Slap in a picture and it becomes crystal clear: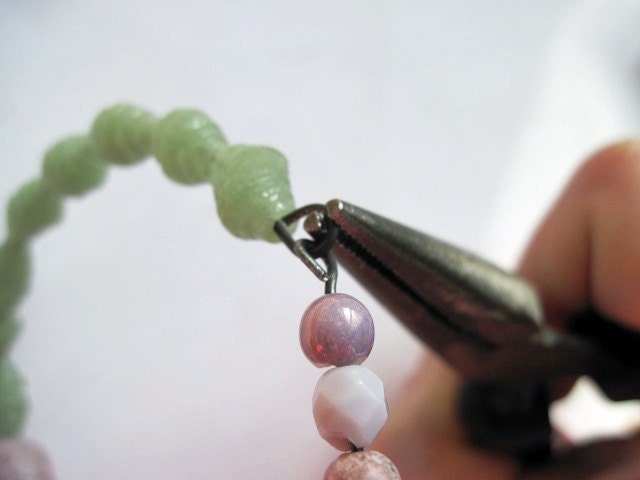 As I said, it's aimed at beginners, with some discussion of design for more advanced-ers... and your momma.
Dudes, new things are hard. And writing tutes is new for me. My husband thinks it's hilarious that I call them tutes because it sounds like "toots" which sometime when I wasn't looking became the cute new way to say fart.
What was I saying? Oh yeah, since last time I had trouble with lots of people's email size limits, this time I have it on-line. So instead of the email, you'll be getting a link and a password. Unless you really want the actual file- and your email provider allows 25MB attachments- in which case I'll email it to you. You can even have both! Hell, I'll send it to you via astral carrier pigeon if you like.
Last time some people had questions about, say, if they had an electric stove top could they still make the headpins? (Answer: Yes.) I want to re-itorate: Me likey the questions. Please ask some, yo.
Speaking of headpins. Check it: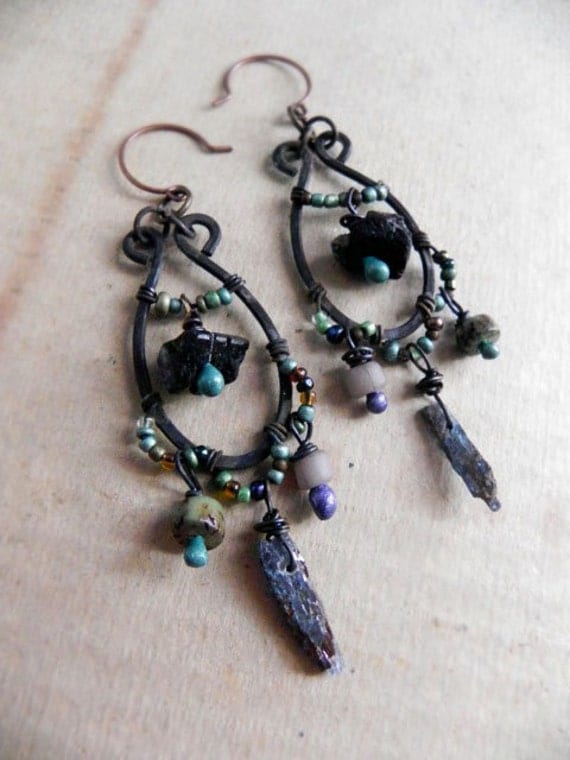 Squeeeeee!!!! I look at
these
and start doing a wiggle-jig in my chair. And she really made them her own, ya know? The colors are crazy and crazy saturated. Wait, I just realized this means she had these as eyeshadows. !!!
Kim
(the artist previously known as Corvid) !!! I thought you were such a demur lady! Well paint me surprised (in muted neon).
Exclamation point.
Also
: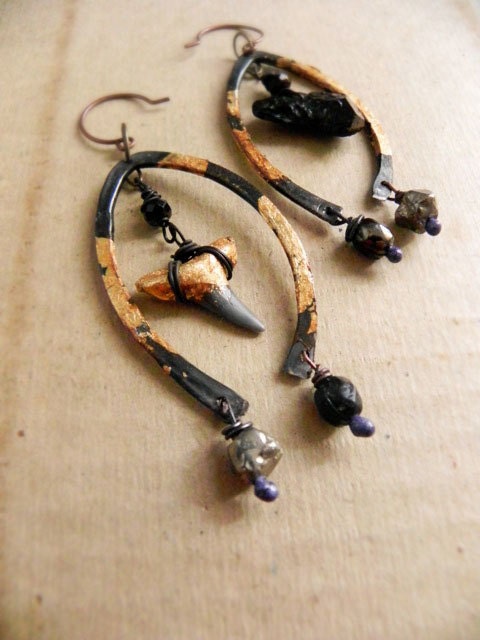 On an unrelated note, have you seen
Petra's
leetle bottles?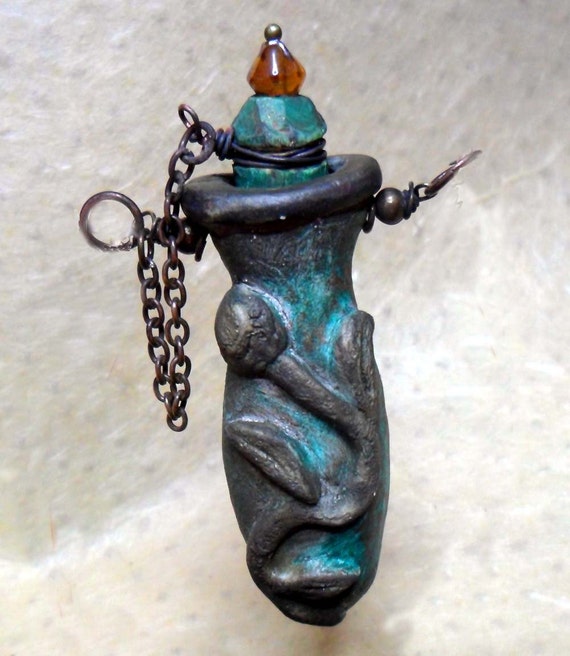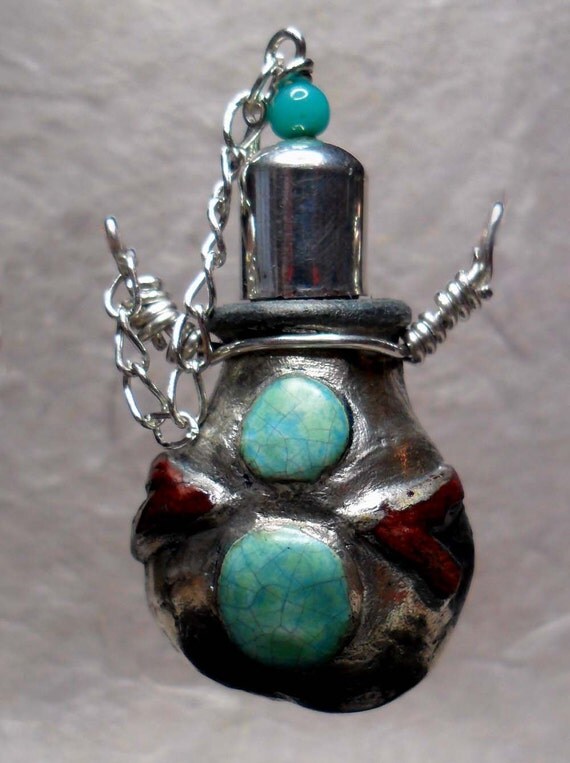 These two already sold, ya snoozers! But here's still one left,
and it has a belly
: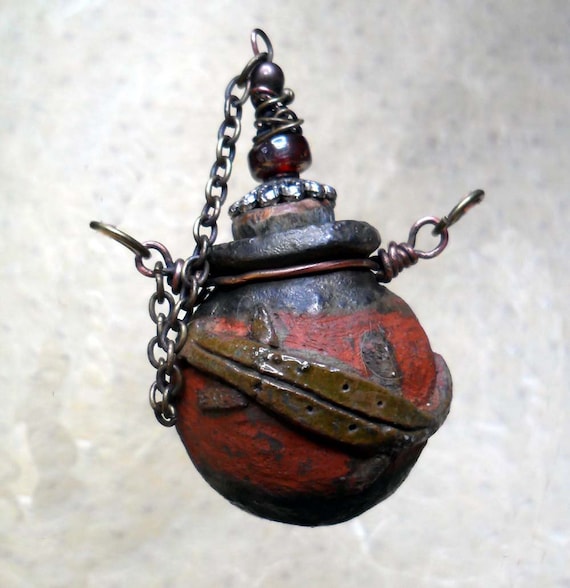 Yeah, yeah, I know. Shut up and give us the coupon already. First, you have to actually click on 'Apply Coupon Code'. It doesn't work if you write it in the 'note to seller', ladies. And did you know it doesn't matter if you write it in capitals or lower case? True fact.
So type in
TOOTS
or
toots
for 20% off the tute. And if you're really nice I'll send you some complimentary astral pigeons.
(OK, and now I actually remembered to activate the coupon. Derp. And did I mention it's another 48 hour coupon? Cuz it is. OK, carry on.)