OK, so... self-revelation time. I too, copy shit and then conveniently forget to mention where I got the idea. Like the fact that the idea for foiling came when I stumbled upon
this
:
Jewelry Inspiration
An amazing pintrest collection from a lady with a fantastic eye for design,
Karyn Armour
, whose
many pintrests
you should really check out. (OK, I did add a link to her stuff in
this
post so I'm not all bad, but it wasn't even about foiling...) To be more specific, one artists which she featured a lot was
Amalthee Creations
.
Among the many stunning works in her collection are a handful of which use gold foil. I was riveted and wanted to try. So there. I said it.
I of course didn't go about consciously saying to myself "Lets steal this idea then not tell anyone about it." But there you go. Phew.
The reason this came up started with last time when I said one male reader, alek, had been scared off my all the menstrual talk. Turns out she's not only female she is, as I was informed by
Tribalis
, the proprietess of the glorious
infinitystop
. Who I thought had gotten a little this or that bit of inspiration from me and I was huffy thinking she'd never stopped by to say hi. I even admitted to myself that this made me less likely to favorite her jaw-dropping pieces though I'm always eager to favorite pieces by names I recognize from my commenters. SO... I wasn't forthright with myself about the simple fact that the idea for these wooden sticks: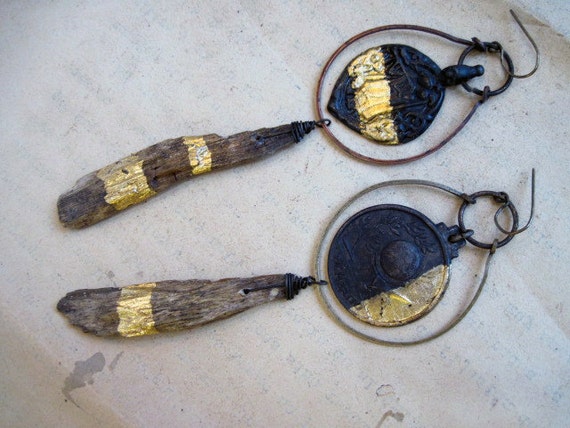 Came
from
: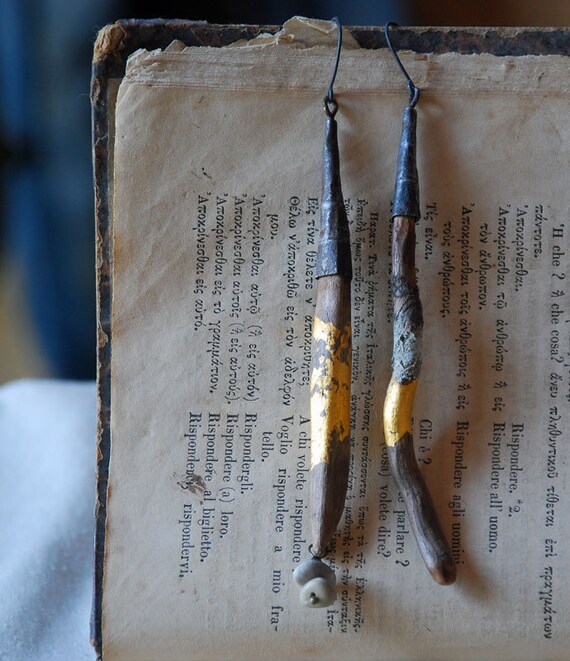 Phew. Yeah, I suck, what of it? You should also check out all these and more in her
shop
: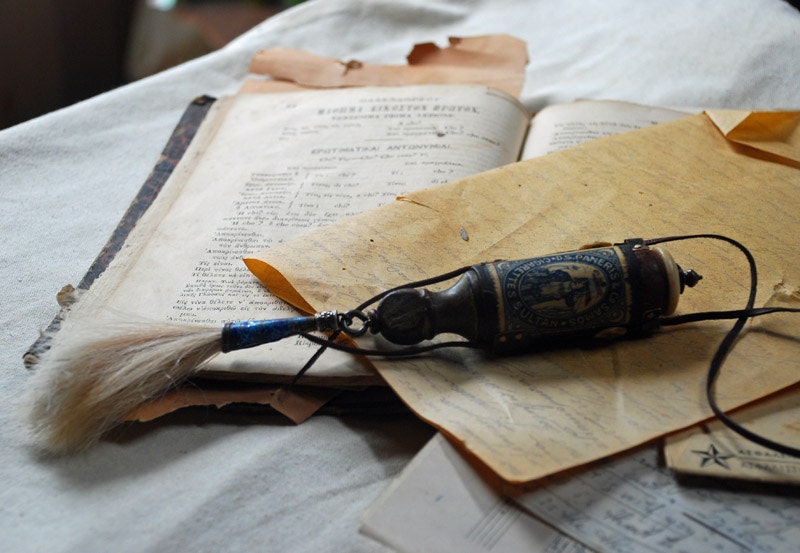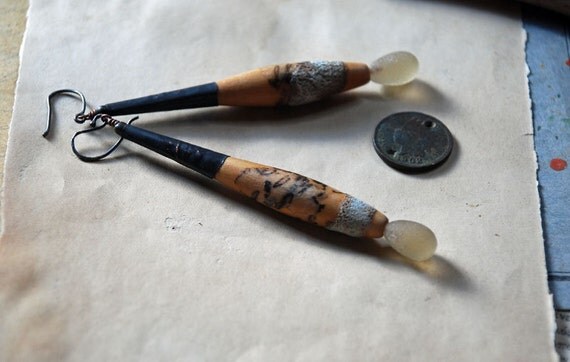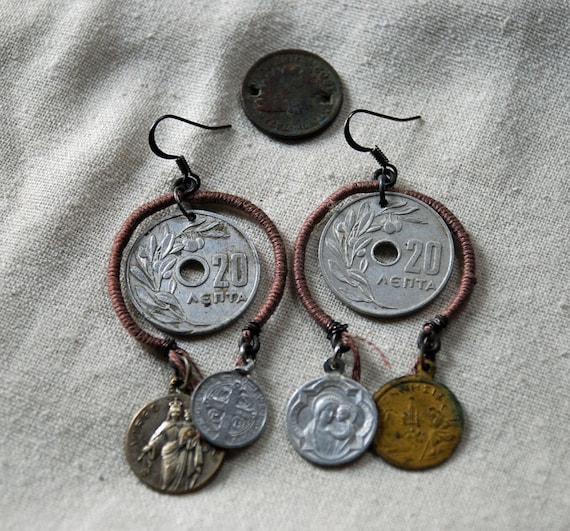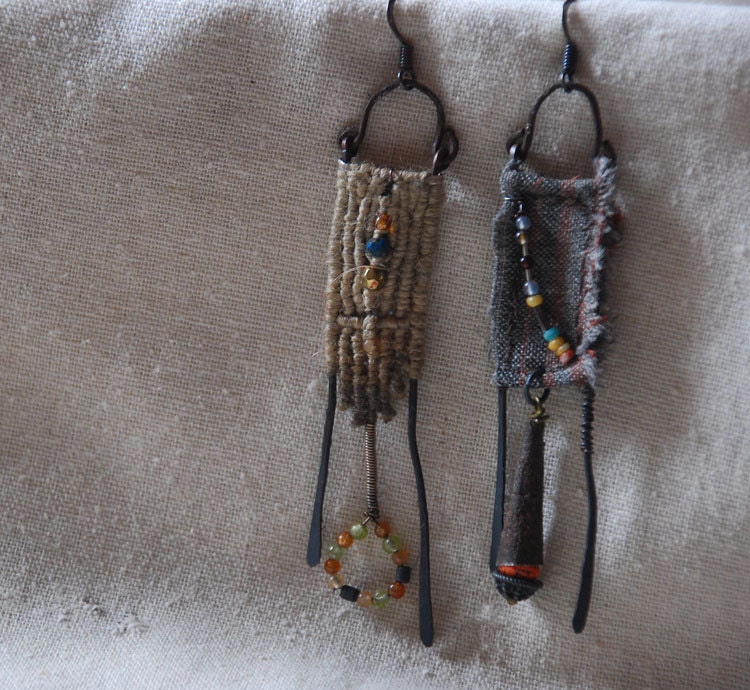 And don't forget the
sold section
: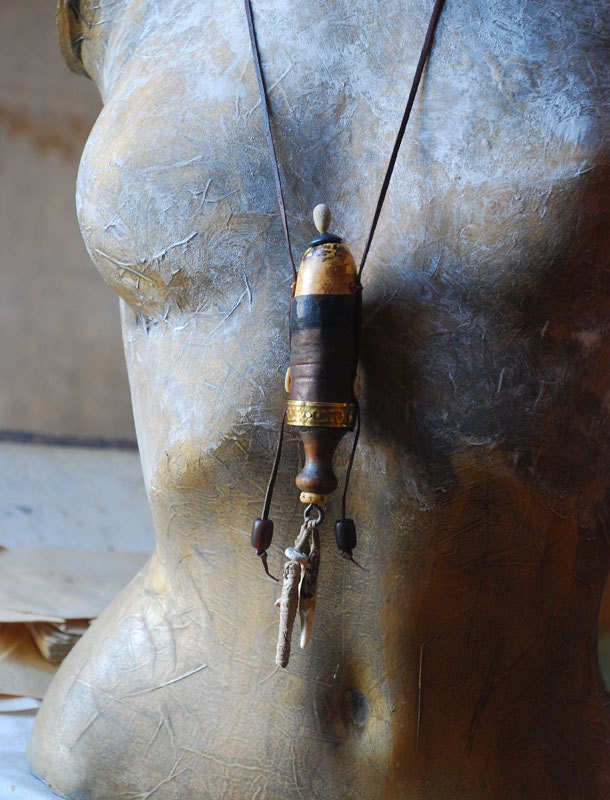 So... harumph.... Anyways. Had a lovely if trying couple days in Wisconsin. The quote from this weekend from my three-year-old niece: "Manina, you got big boobs." When I was changing and she saw me in a bra. Also when she realized my mom was going to read her not one but two bedtime books, she hugged the books to herself, looked up with a beatific expression of joy (made slightly less angelic by the permanent mucus cowl below her tiny shnoz) and whispered, "Today's a special day."
My sister's house is just as glorious as it could be without slipping into ostentatious and she really deserves it. She is by far the hardest working person I know. Maybe it's a tie between her and mom. My dad? Well, thing is that he does things in my same obsessive way, which makes it slightly less like work, no matter how much time he spends. My sister, on the other hand, does it through sheer force of will on 2 hours sleep. Basically, all my family is set up to make me feel like a slug, sliming my way through life.
P.S.- Crack sale ends tonight at midnight. Thank you guys for all the love.