Don't worry you pooperscoopers, check it:
Now, nothing looks interesting to me without foil. Like that hand... isn't it just asking for it?
Here's a micro mini batch: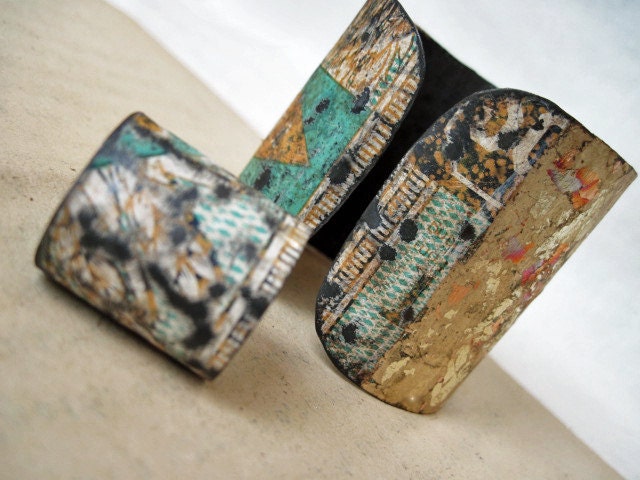 Much Transformation.
A set, no less.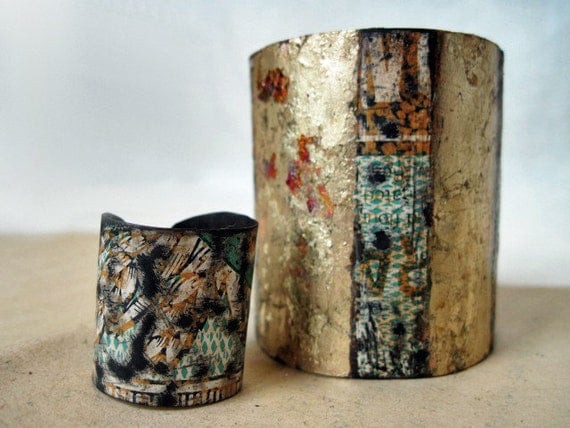 Since it's a mini batch, I'll indulge in two pictures of each without worrying they might be redundant.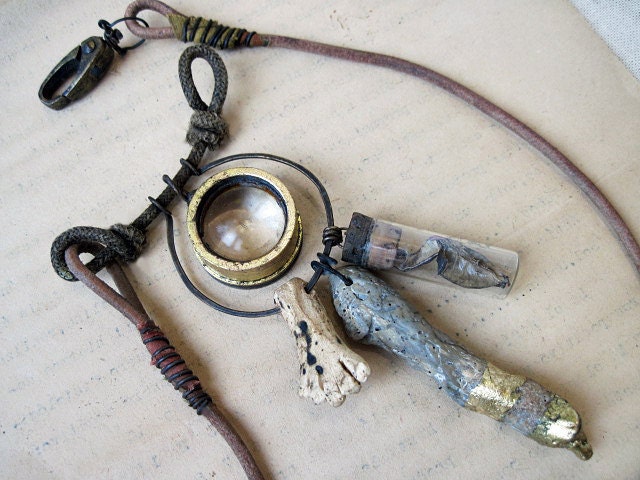 He Had Been in Heaven.
I think that's a binocular lens. And crap I forgot to wax the old fabric cord. I'll do it now and hope it doesn't look different enough to require new pictures. I'm afraid that without wax it would just crumble over time.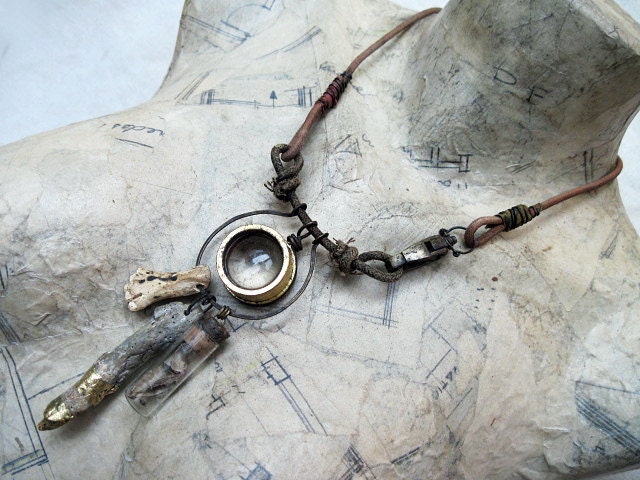 So, sales are always meh for me this time of year. So I'm going to have a special sale just for you guys my bestest invisible buddies.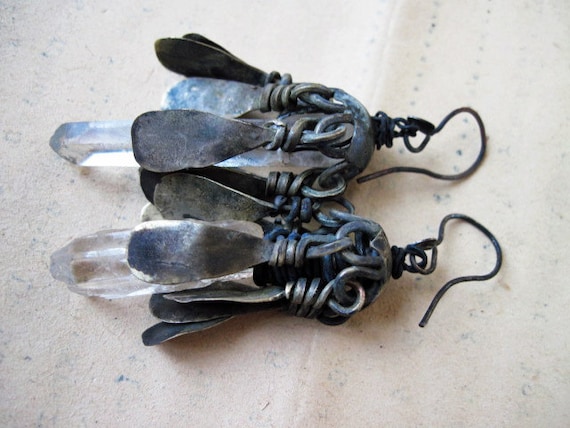 Teach the People.
20% discount, I'm thinking. Get some sales and celebrate that my period ended. As soon as I was finished writing about it- Pow! There it was. Man, I used to have a one male commenter named alek but I'm guessing all this period talk has scared him off.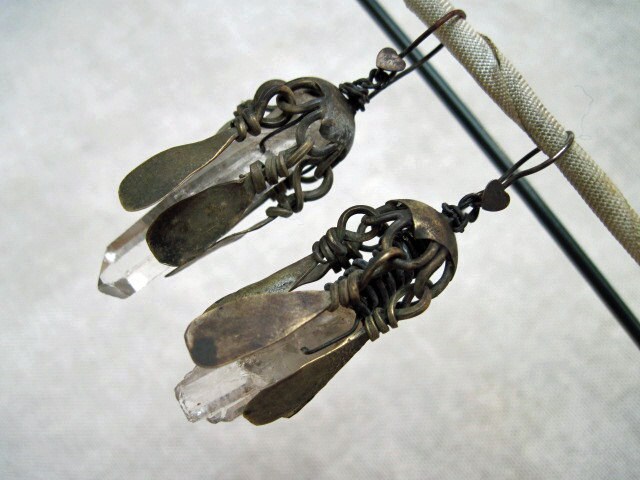 This weekend I'll be in Wisconsin helping with the little goblins while my sister and her hubs move into a brand new house. We're all very excited about their big move and their posh new digs. I can't believe I just wrote "posh new digs." Who am I?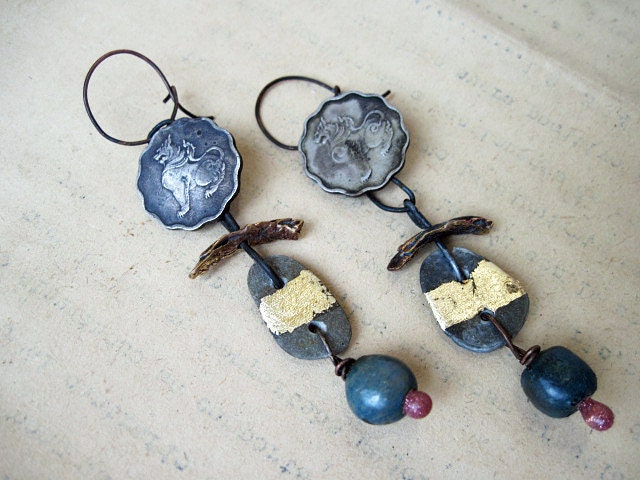 Sea So Deep.
Point is, I won't be around. Hopefully, I'll come back to some sales. I don't know how long the coupon code will be active, though. Fair warning.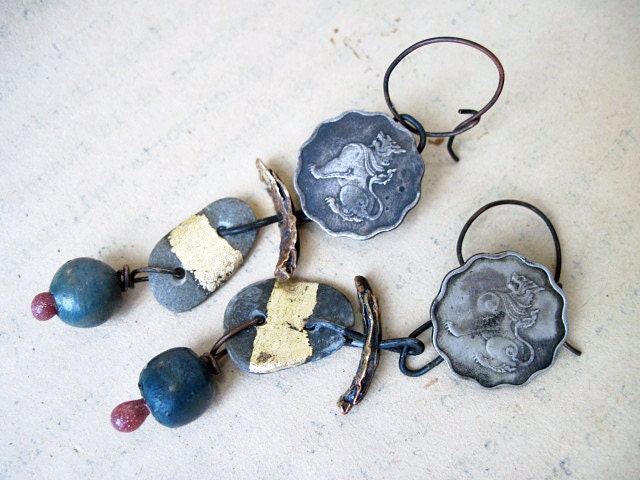 Here's a picture of my dog I posted on the new Heartbeats forum thread.
My dog usually wouldn't be caught dead showing his belleh. He doesn't consider himself a submissive dog. Or, as my dad would put it, "You shouldn't penetrate his invisible core of dignity."
We often tease my dad because he can't say anything normal.
(correction: "You shouldn't violate his invisible core of dignity." I knew It wasn't quite as creepy as 'penetrate.' And normal would be to say "He doesn't like showing belly." Or something.)
Meanwhile my mom: I tole da stori, dey all crack.
Me: They
crapped?
Mom, they
crapped?
Mom: (cluelessly) Yah.
Dad: (joining in) They crapped their pants?
Mom: (happy at the reception her anecdote is getting) Yah! Dey totali crack.
Apparently mom worked with a lot of people suffering from incontinence.
And with that... type in CRACK for the 20% off.
Now here's some mail love I got:
From
Rosie
of
EclecticTea
. I realize I should have photographed this while it was still intact, but I started taking it apart before it was out of the package. Already the two pieces at either end you see at the bottom here are part of those earrings above.
Oh, here it is from her
blog
. If you can even see it->
From Roberta.... who I seem to have lost any linkage to. I think you emailed me instead of convoing and y'all should know better than that!
These stones really caught my eye. I've never seen anything quite like them and I love the chunky way they were faceted.
As usual, I feel totally flustered and actually embarrassed to receive gifts from out of the blue and never feel like 'thanks' is enough. Sometimes, the feeling of embarrassment will actually cause me to put off saying thanks to people! And then I can't remember who sent what and it becomes a ridiculous mess.