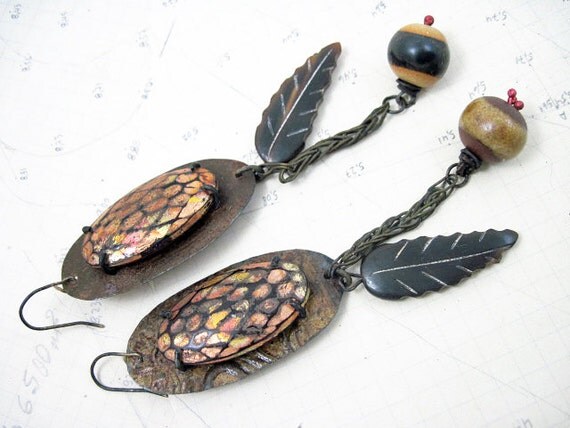 The Moon in Deeper Languidness.
I know, I'm blogging so much no one can keep up.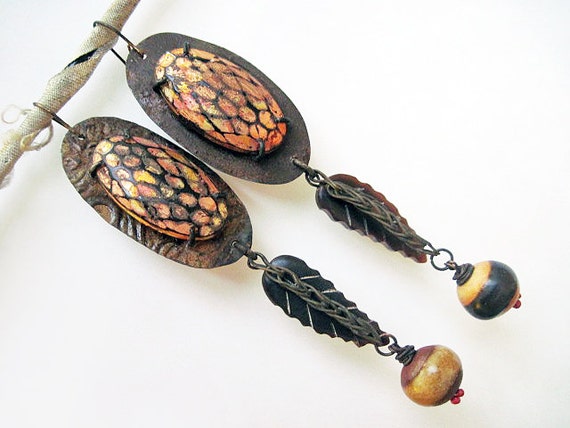 Oh well, here's more.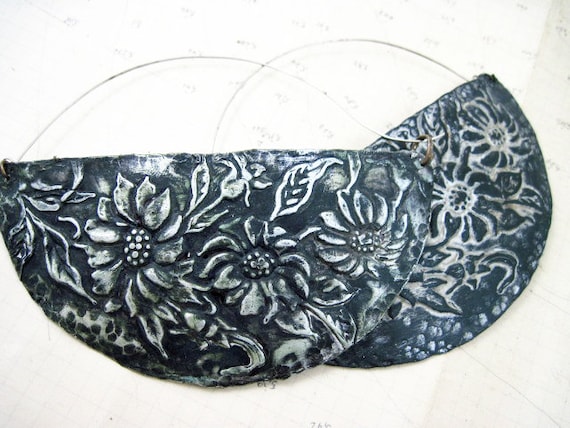 Is the Moon Still There.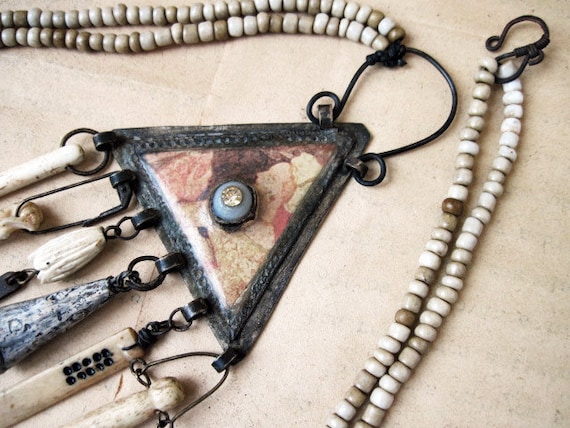 I did another rework! This guy's been sitting in my shop for fifty years.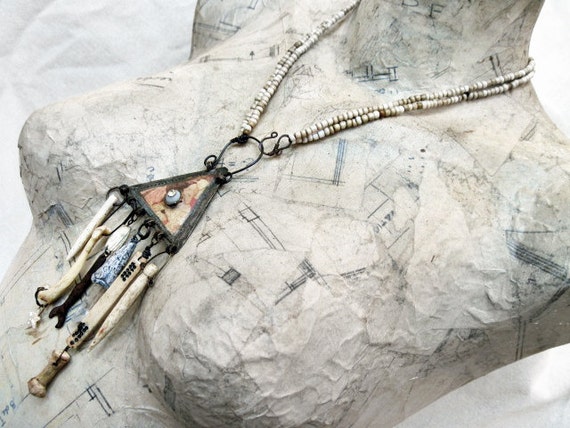 The problem was no Victorian to balance all the Tribal. Just like the other one there was no cosmic to balance the vintage...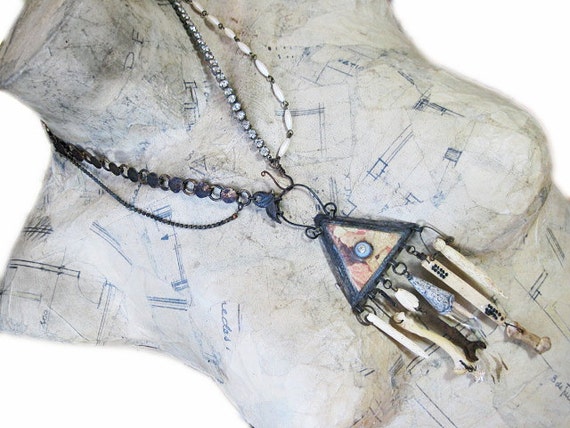 Bedlam.
So I removed the that and added the this.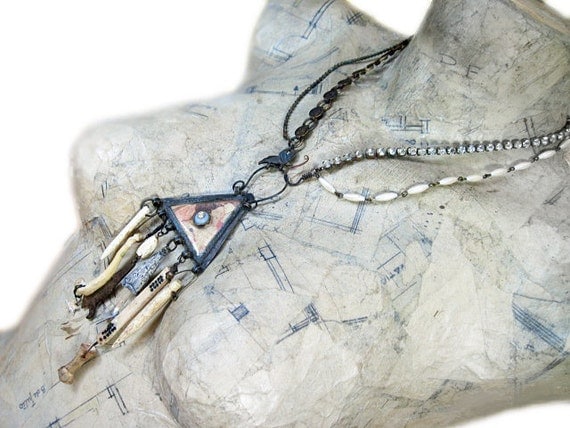 And then I made this:
Which is actually two necklaces but if you don't wear them together they self-destruct.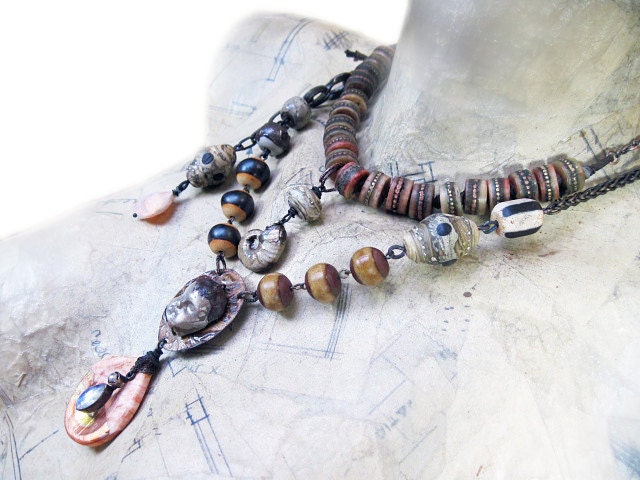 And then this: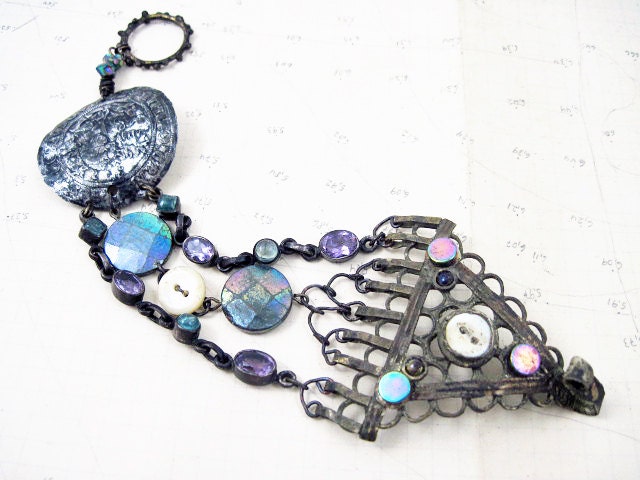 And then I watched this: