I've been making a bunch of beads. Can't seem to stop.
Fractured Stones
The crackled ones turned out totally different than last time. And I made myself crazy with the back painting on these. I found though that it's much easier wiping the top paint off if you use a cloth (I used an old T shirt) and some rubbing alcohol. I was inhaling fumes but other than that, much easier.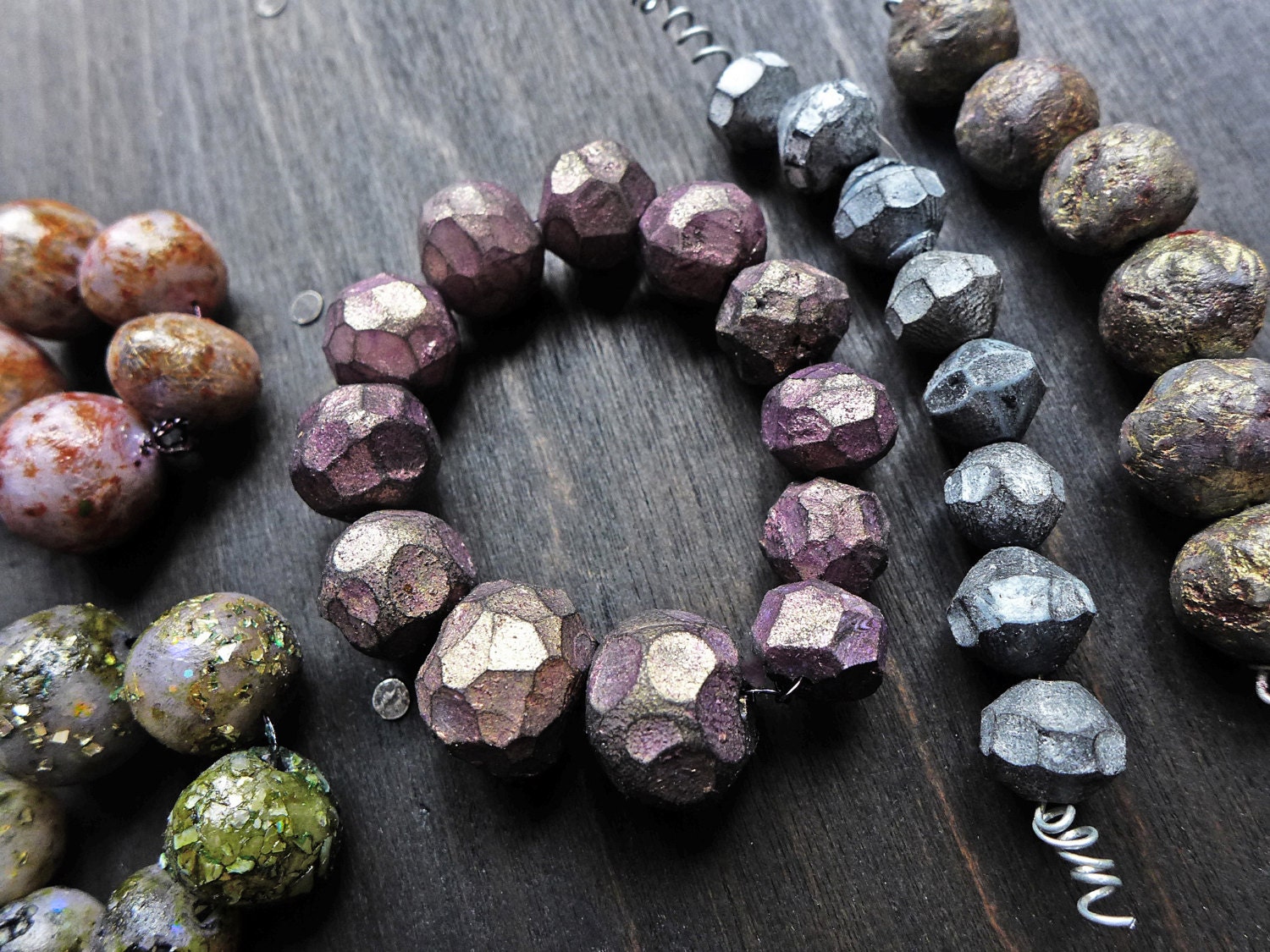 Polymer clay art bead sets
As you can see, all kinds of things.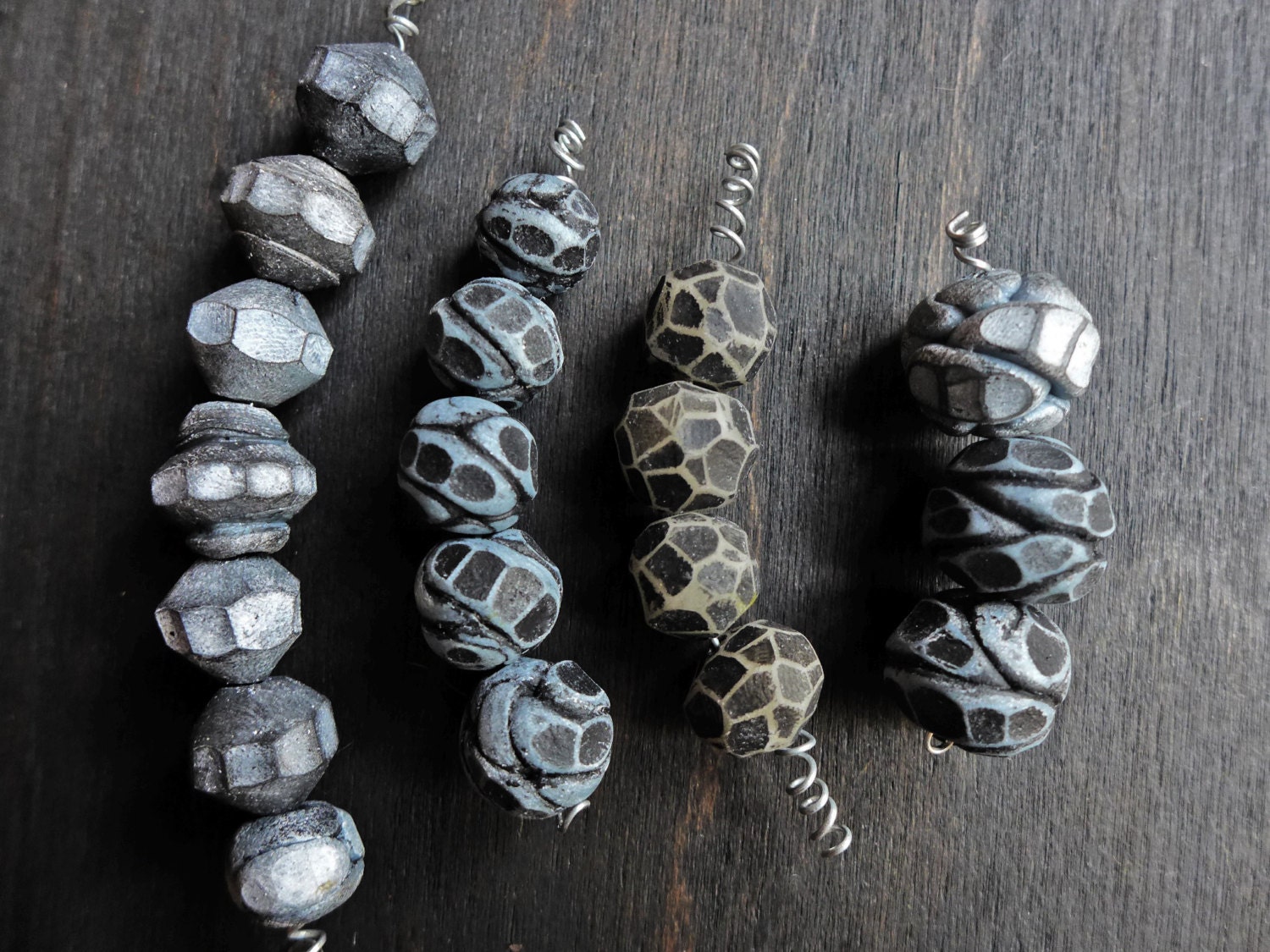 Shapes and facets.
On a whim I bought a bicone bead roller. I just don't think I'm meant for even-shaped beads.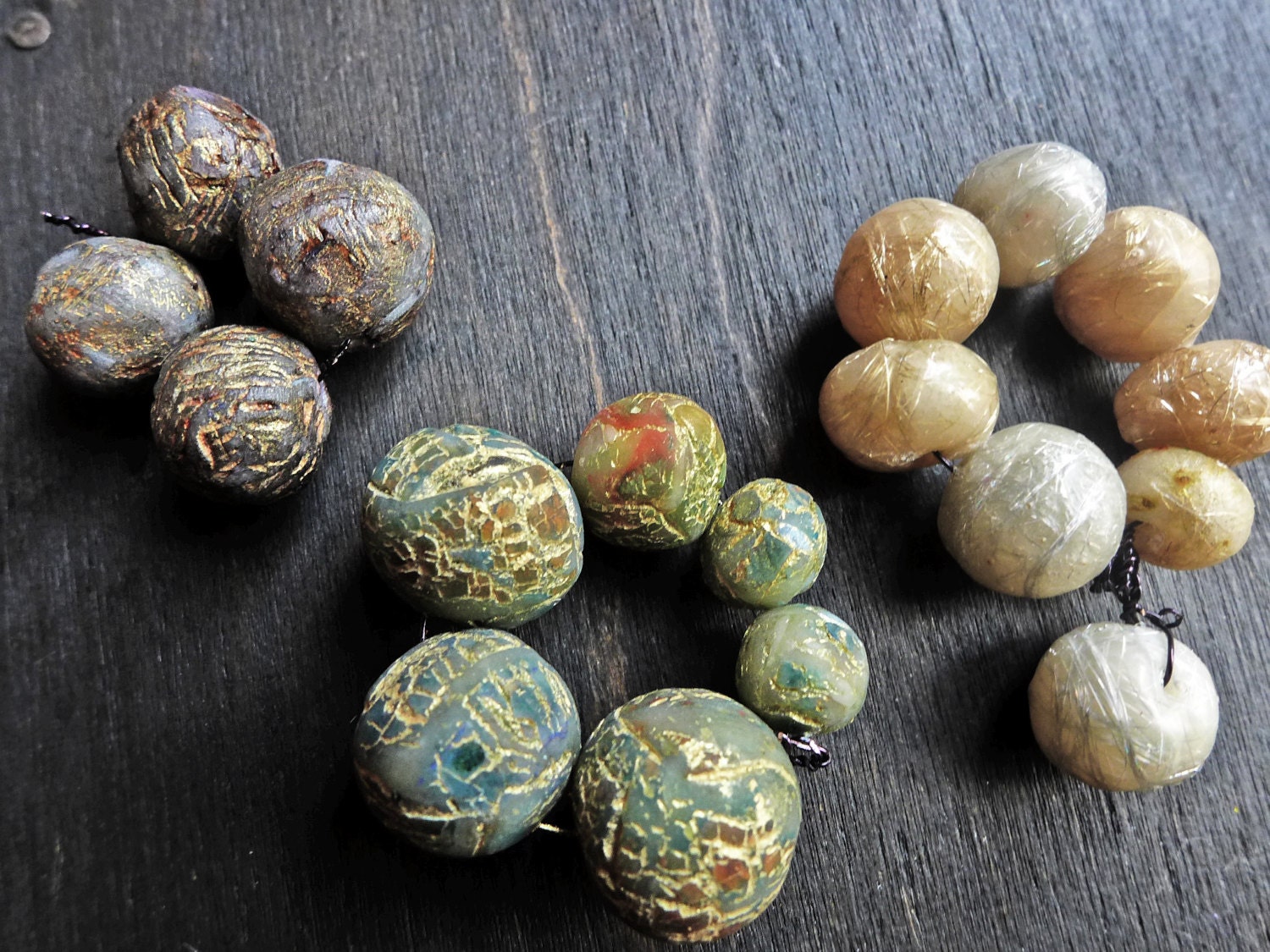 Gold fissures.
On the upper right? Those are Angelina fibers. I'm not done experimenting with them.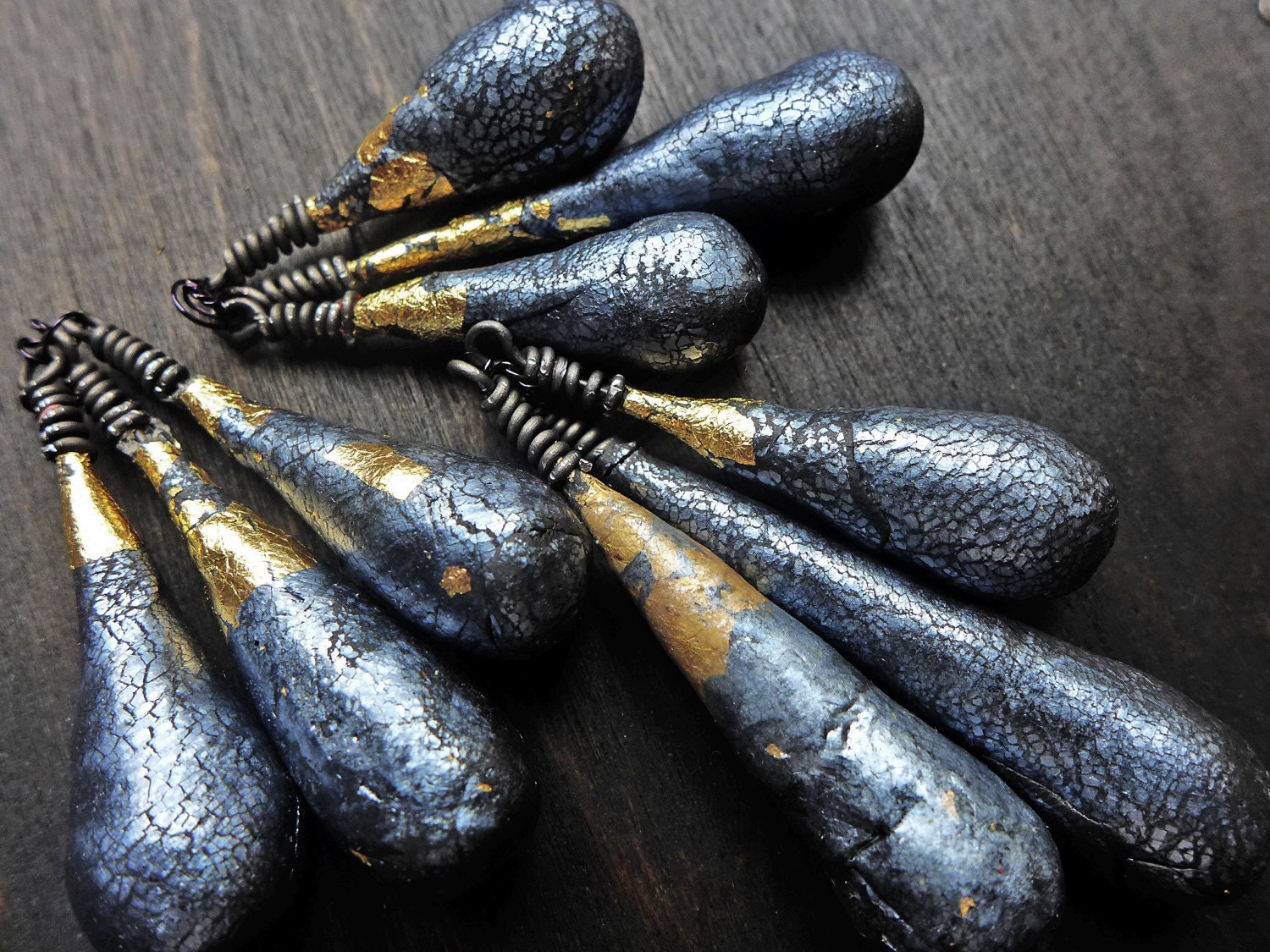 Silver long drops.
The silver veneer on these is not metal leaf but rather these rolls of nail transfer foil stuff that I found on eBay. The gold is metal leaf though.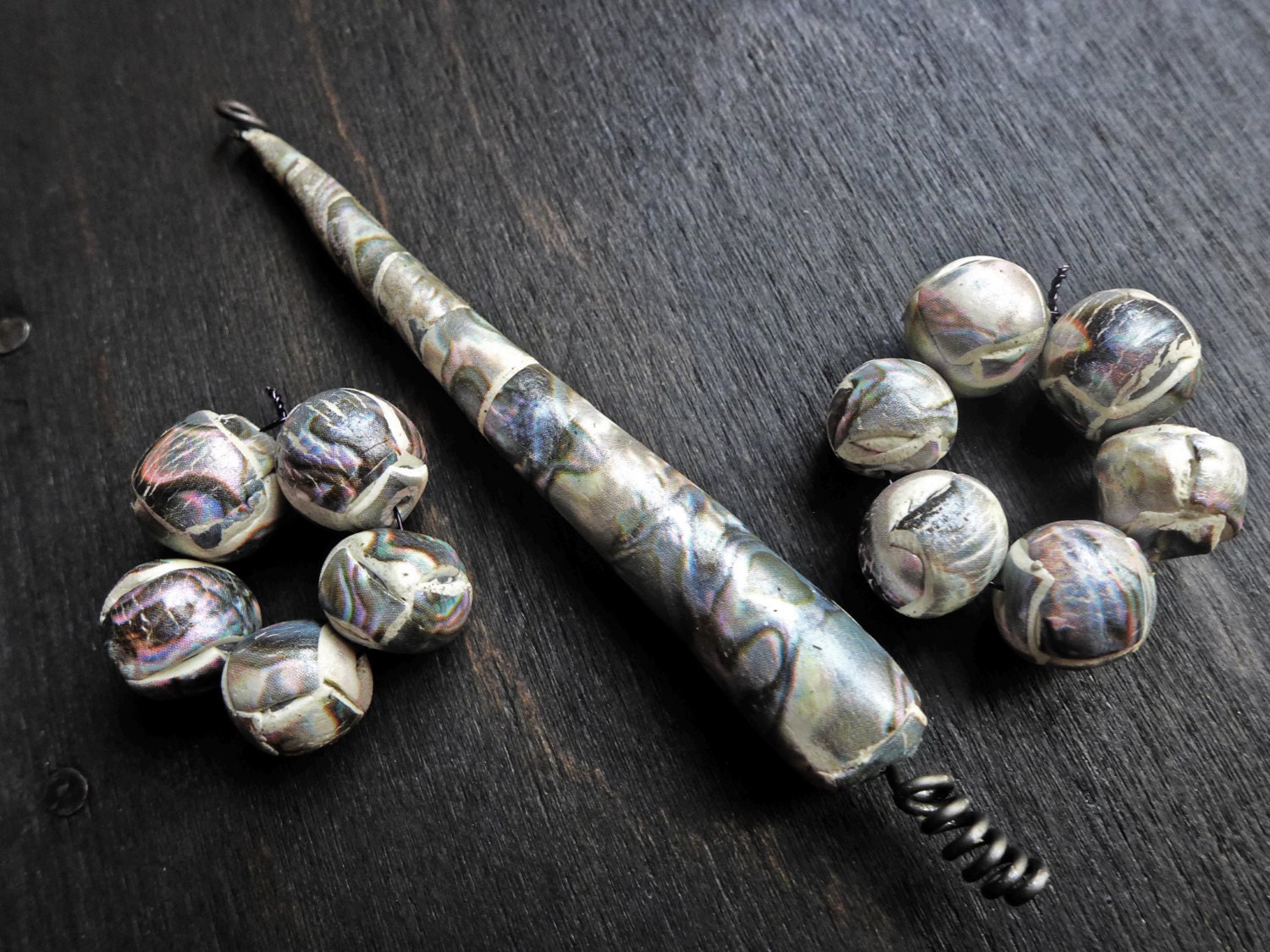 White abalone.
This abalone pattern is from those rolls too.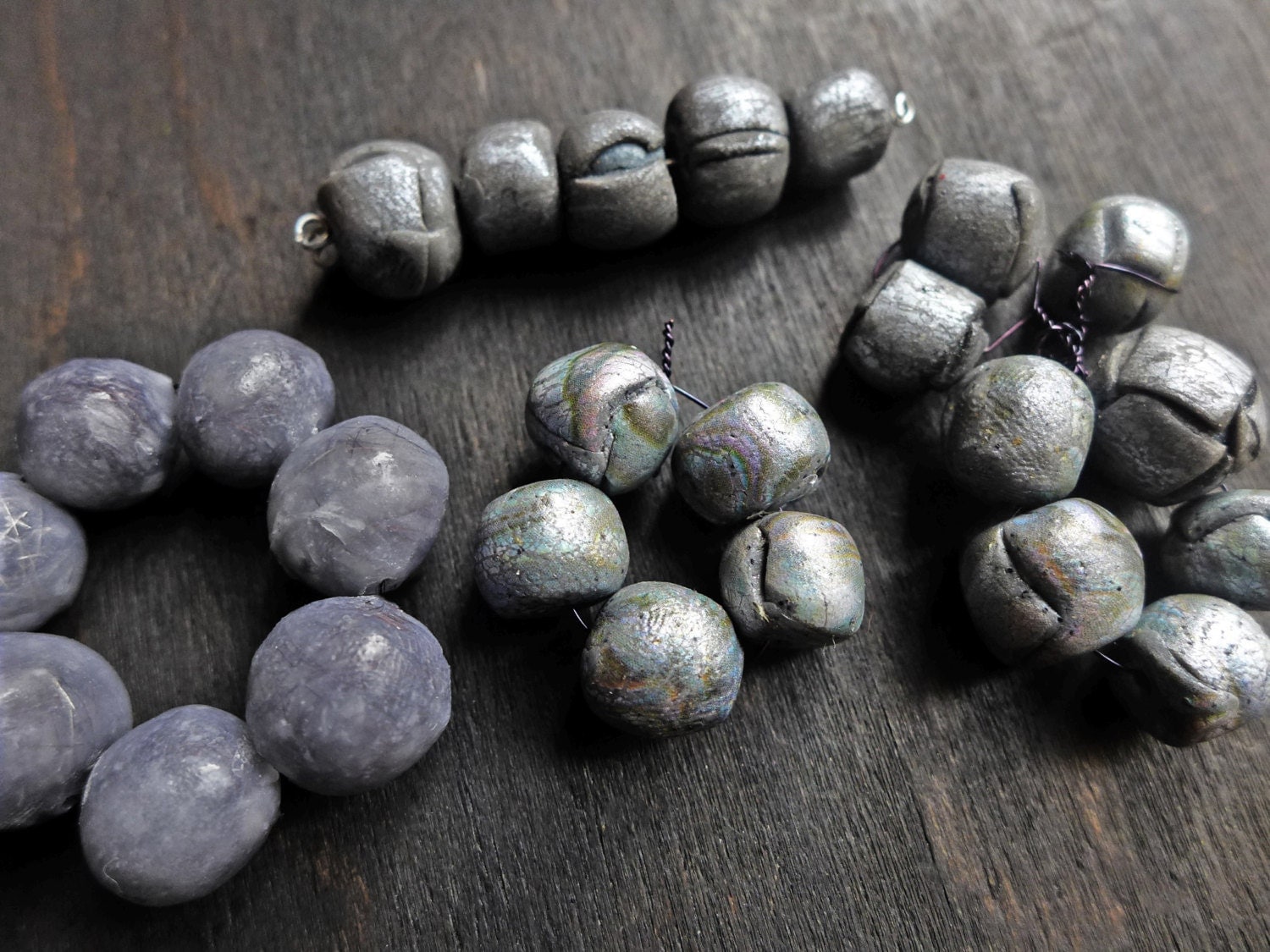 Gleaming grays.
Again, not done experimenting with these. Lower right, more Angelina fibers but with a layer of translucent clay over the top.