in
their blog comments. Have you ever gone back to a post you've already commented on and re-read the comments to see if yours has been answered? Cuz I haven't. I'm concerned that this practice is wasted effort is what I'm saying. Let me know if you think otherwise.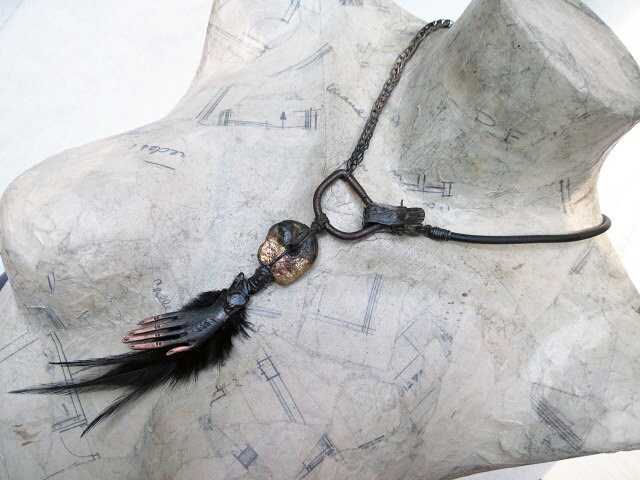 The closure to this is a clip from old Christmas Tree candle-holder things that

elertsted

sent me here.
Also, y'all know there's no rule of etiquette that says you
must
answer each comment. I usually will only answer if there's a specific question asked- or that's my intention but then I forget. So please feel free to pester me a bit by repeating your question. Pestering works, I find.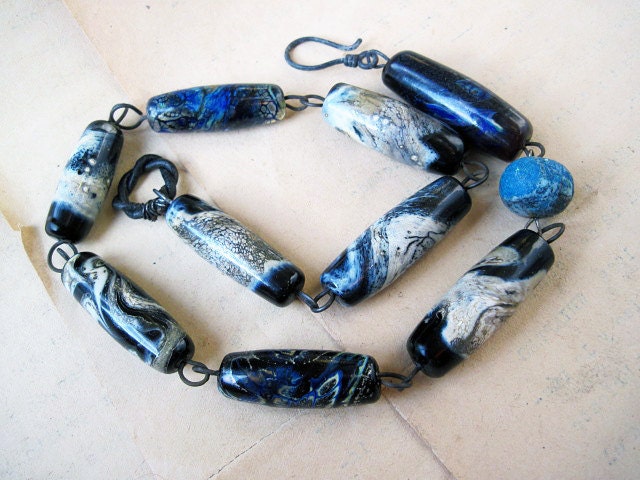 If you want to blog more but when it comes time to, you can't think of what to say, responding to comments can be a great writing prompt.
For example, potterygirl1 asked if it's "toot" or "tute". So I can answer by saying a
toot
is stinky, whereas
tute
is short for tutorial. OK, that didn't trigger a ton of introspection or anything... Oh but also
stillpointworks
had a good tip she commented, which was instead of listing my way, she keeps several generic listings in her drafts section, clicks 'copy' when she needs to list something then adds the pictures, etc...
So.
I've been spending lots of time thinking of the next tute. I know what it's going to be, though I can't say when.
Here's a very simple necklace I made from these glorious beads of dark indigo and ivory infused with fine silver. They're made by
adornedintreasure
who is having crazy sales which allowed me to get these for half off. You can wear it with the clasp in front or back.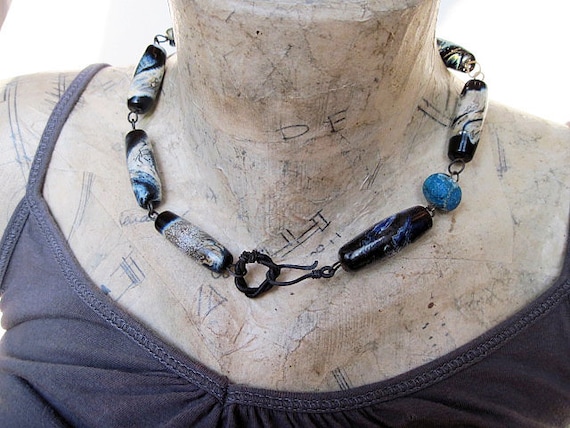 Here's a cuff for slender wrists: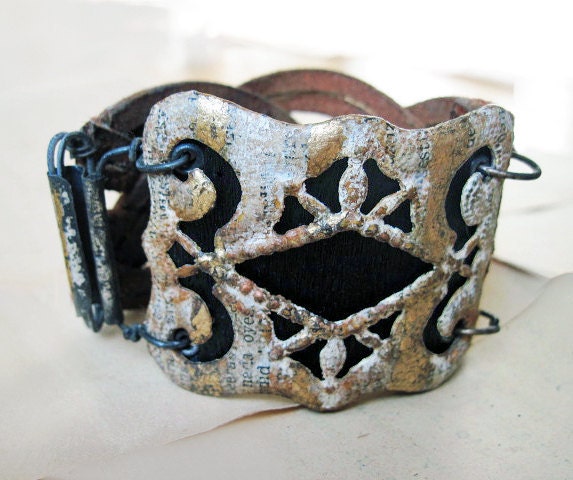 What I Was.
I'm kinda hopping up and down in glee over the closure. Cuz even when I put two hooks on it, it would still slide and wobble all over. But this wide thing! *hops up and down in glee*