Turkoman.
A while ago I decided these weren't finished for some reason. Now I've decided they are. Who knows the mysterious mind of the artist. The lazy, lazy artist.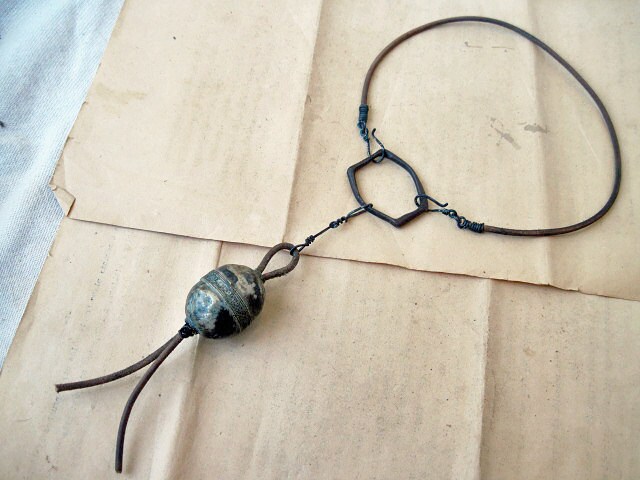 Belphegor.
I'm working on this new series which was partially inspired by a lot of contemporary high-end art jewelry from
here
.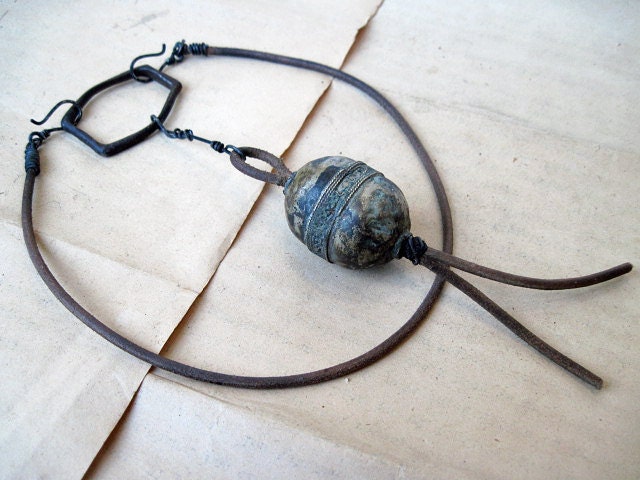 So I decided to make these redonkulessly big Turkoman/Afghan beads into bold and simple pieces.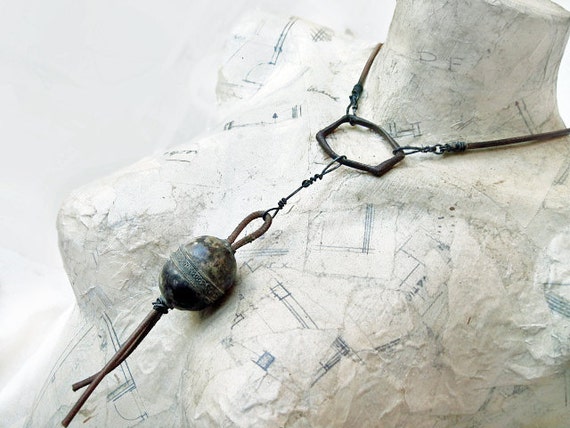 I had to hang the pods a bit low since their thickness would make them stand out awkwardly against the collarbone neck chest area place.
Blood Drinker, Heart of Flame.
Here's one that can be worn with the dangle bead toward the front or tucked in back.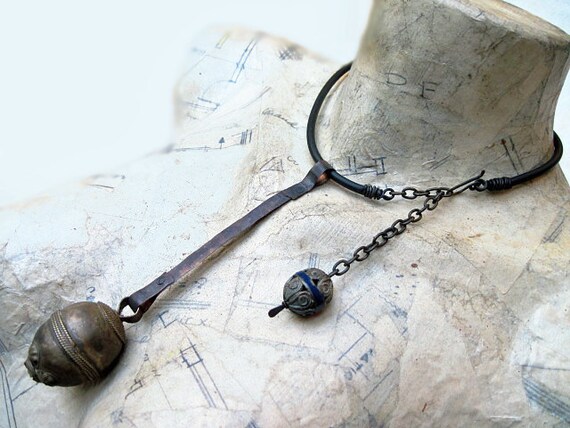 The hammered copper strip is actually bezel-making wire which I never ended up making bezels with. Burnishing, man- pain in the ass!!! And rivets. No, they're not a pain in the ass, I'm saying the strip has rivets. And not articulating very well.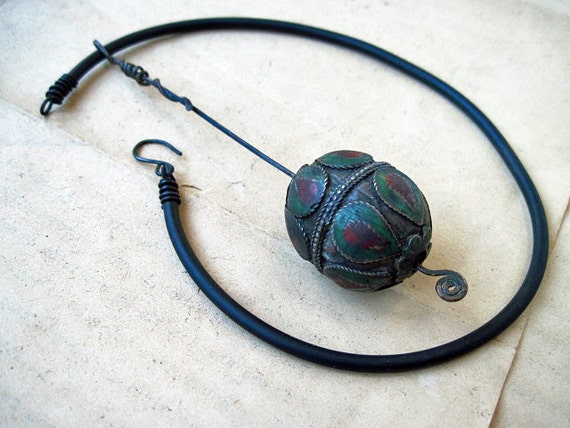 Dwell in Memory's Delights.
This was too bright, so I sanded it so it would be able to hold on to some acrylic paint. And used the black... i cant... sentences....
ggggggggghhhhhhh.....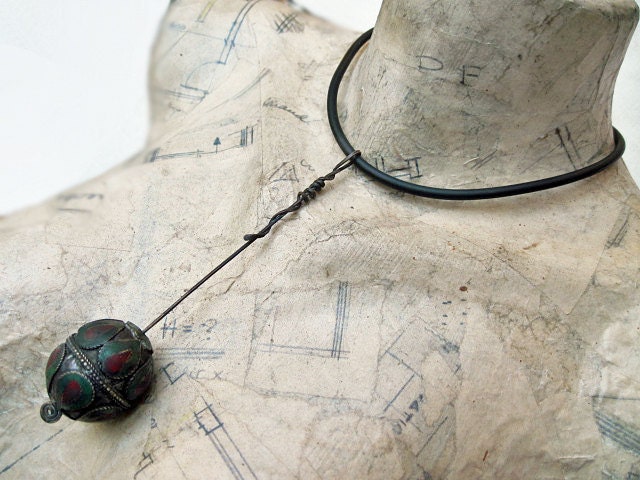 And also, some less expensive neckpieces= good.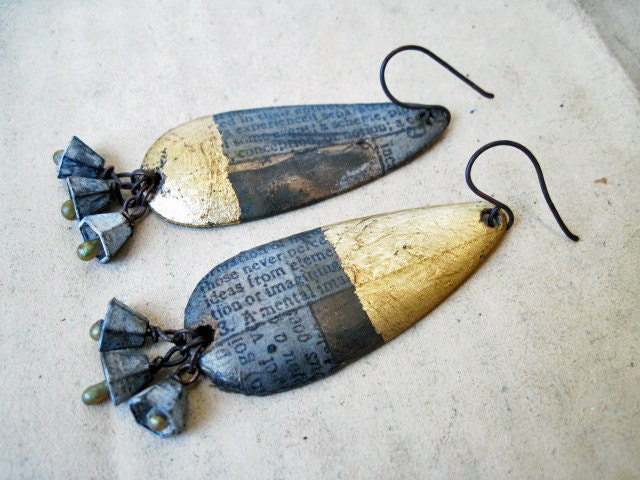 The Orphaned Mind.
What else? Some earrings. I'm still on my gold foil kick. Just give me time to mash up some more tin.
The Good in You.
And some more asymmetricals with beads by happyfallout. All I have to do is just find some pieces that combine without matching, find some way to connect them and bam. Done.
You guys. today I had a juice with oranges carrots collard greens parsley beets ginger and half a lemon. I got such a health rush from it I practically peed myself.
Guys- you should all make your user/blog/etsyshop names the same thing! You see how that is logical, yes? So when you comment that name will come up and then if someone links to your shop, or if your shop appears in a treasury I see, the name will ring a bell and I'll click on it!
Yes? Guys? Cuz as lovely as all your various names are... it's called marketing people! Brand identity, baby.
Petra
(also not her
shop
name!) also sent a crazy bag o' loot, but I just got it, and I was too lazy take more pix. Maybe tomorrow.