I don't know what that means but it was in my comments and I liked it.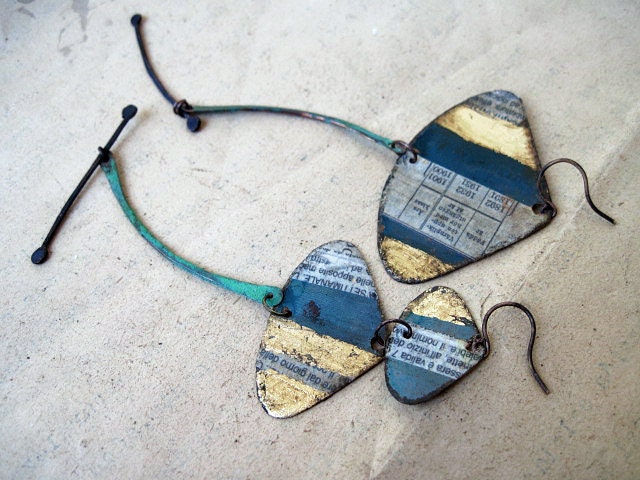 Pythagorean.
I've been gold foiling everything within reach. It's so addictive!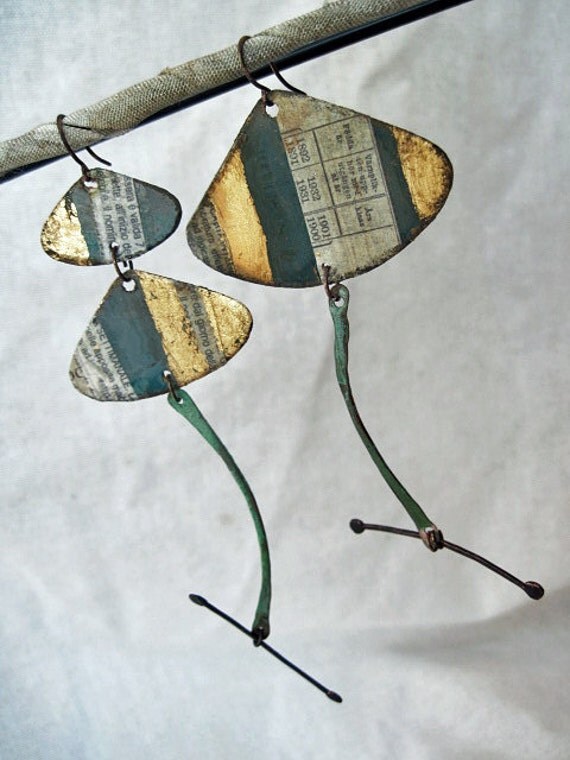 These triangles came from one of a pair of earrings in SacredCake's massivestash.
The Plague.
Here's what I made from these scrapbooking frames, some cut (and very tediously sanded) tin and some paper bits.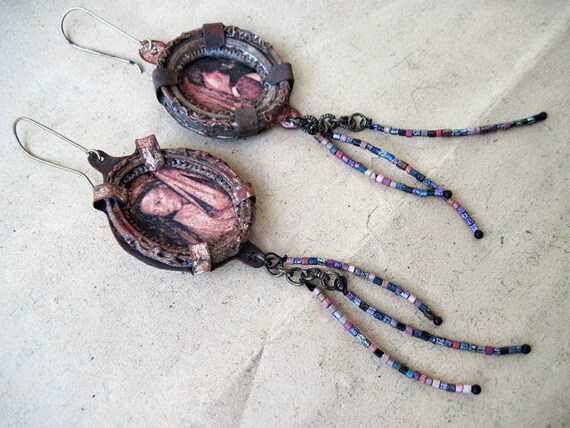 Selcouth.
Here's my recent papered filigree. It reminded me why I'd stopped. Cutting out those zillion holes takes forEVER.
No, guys- really. Don't do it. Friends don't let friends cut out holes in paper for 5 straight hours.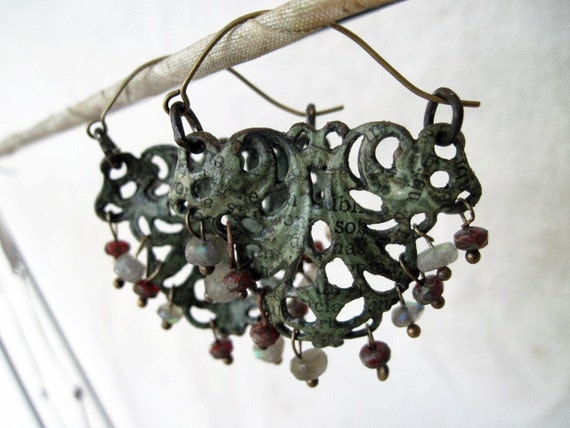 Why the different bead dangles? No, I'm asking.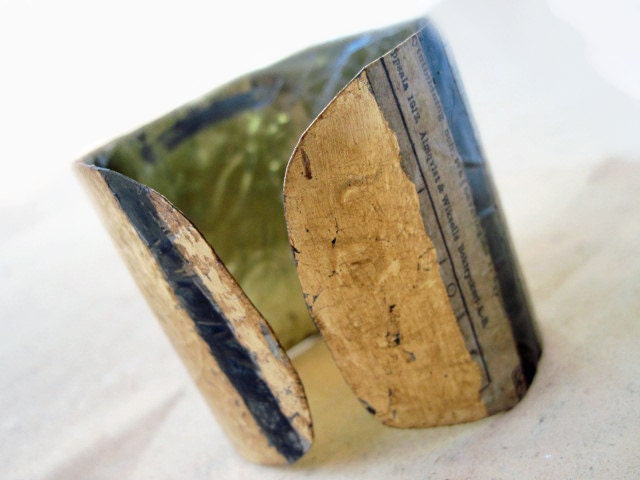 Understanding.
Another tin cuff with decoupage and foil. Not nearly as good as the first, but on the other hand the first didn't have the paper... so yeah, it's alright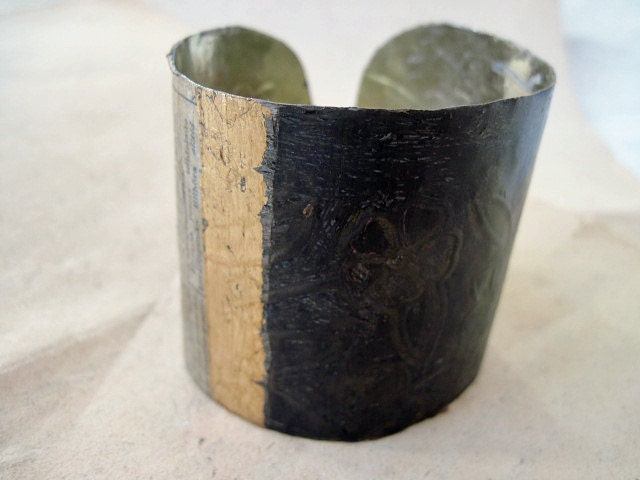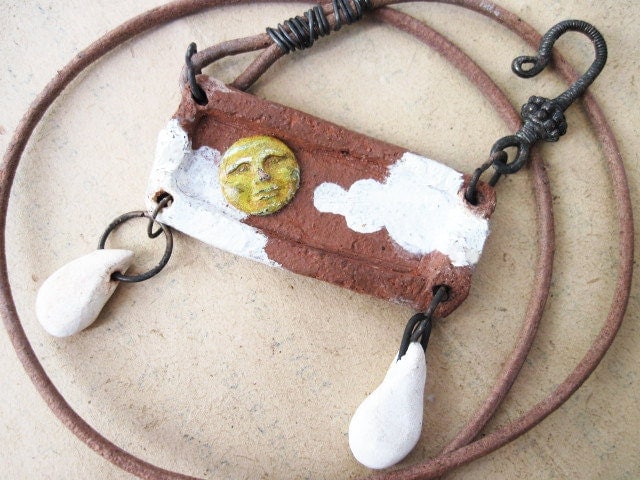 Sky.
Here's a simple little baby. Bezel and raindrops by
JewelIdentity
.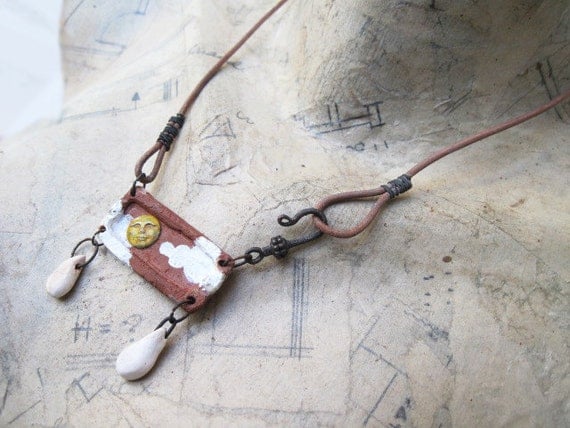 I can't really tell if that's a moon or a sun.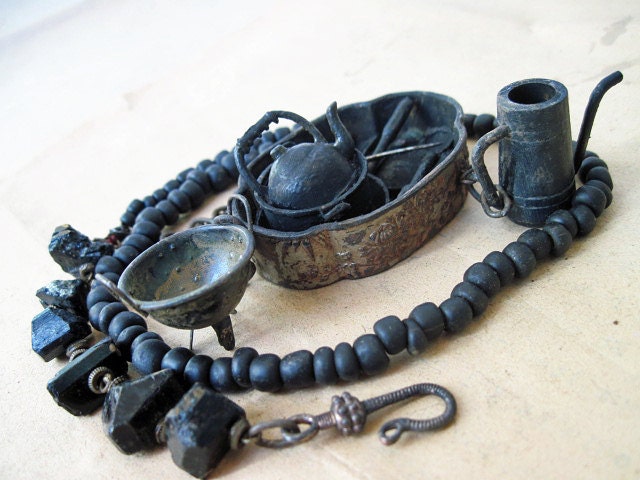 Coal Dust Kitchen.
Here's my sink full of dirty dishes. Screw the bubbles!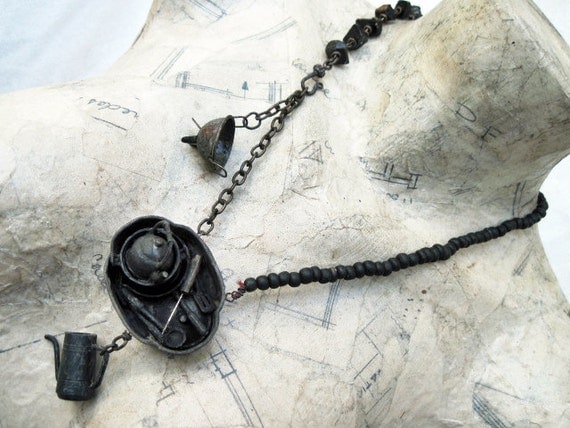 I thought I'd show you some more bits Petra sent.
How adorable is it that when I suggested that she make eggs, she took it so to heart that not only did she make (and send me) regular eggs, she also added
fried eggs
!!!! I actually cracked up when I saw them.
I noticed her charms were smaller and the shapes were more refined. I'm really loving the black wire connectors. Lookit the fishies!