Hello my sweeties! Whoda thunk- 17 comments on a random post about floor junk. Aw, who'm I kidding? I love to see people's junk. In their trunk. <-I'm so sorry about that, it was both awful and impossible to resist.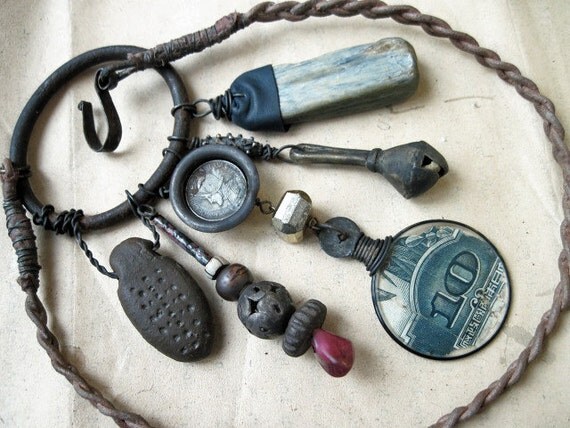 Poets and Mystics.
Look, my slab of kyanite has a widdle leather jacket. Almost like a bezel. I wanna say widdle again. Widdle.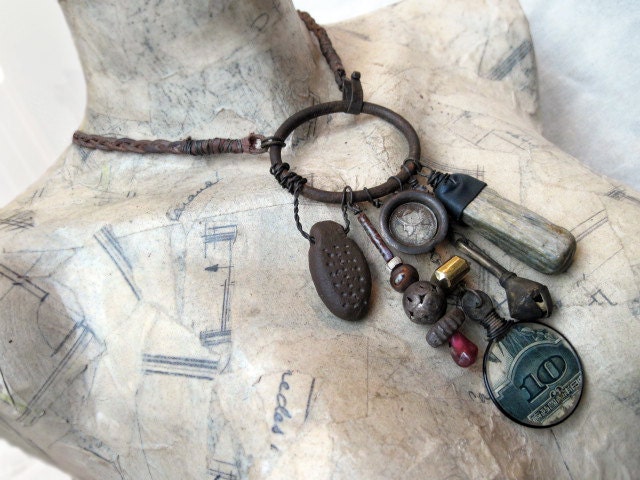 Ever had an awful song stuck in your head? Of course you have. But have you ever had the cringe-inducing theme song to Family Ties stuck in your head? After dreaming it somehow? Yeah. And somehow it's the most cringe-worthy parts that insist on themselves the strongest... Why should it bother me that every problem on that show was always resolved by a sincere heart-to-heart talk? Don't know, but it does.
Why am I going on about a show that was cancelled over 2 decades ago?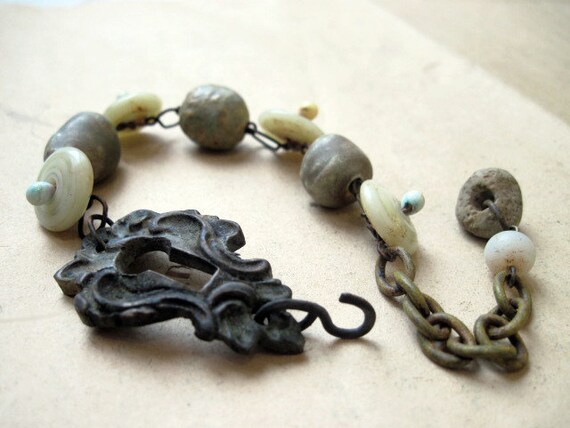 Lunaticus.
So here's a bracelet with paleness. Yes,
/alien Beader
, they are crimes against good taste.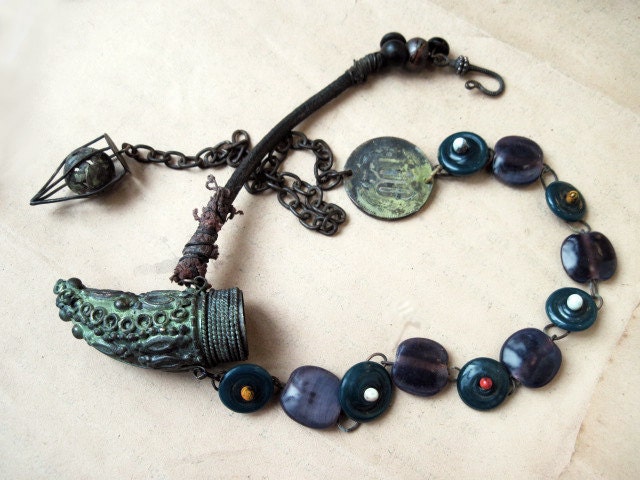 The Walled City of Kowloon.
I actually toned down the saturation on all the verdigris here. I ended up with a crapload of verdigris.
I usually prefer a light touch with the ol' verdi, but I guess it looks pretty cool here.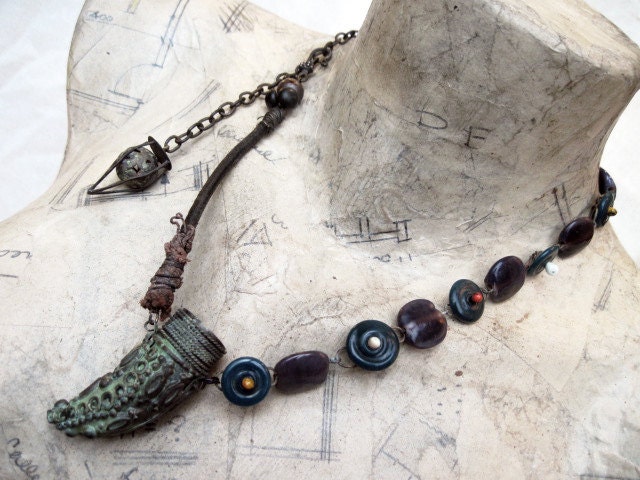 Beatnheart
, I did sell a couple lots over this here blog a good while ago. But no, I'm good now. In any case, all this stuff... well, most of it is from etsy anyways! You just have to obsessively troll through there all day and night like I do. Also, of course its about the stuff. Contrary to what
G.I. Joe
would have you believe, collecting supplies is half the battle.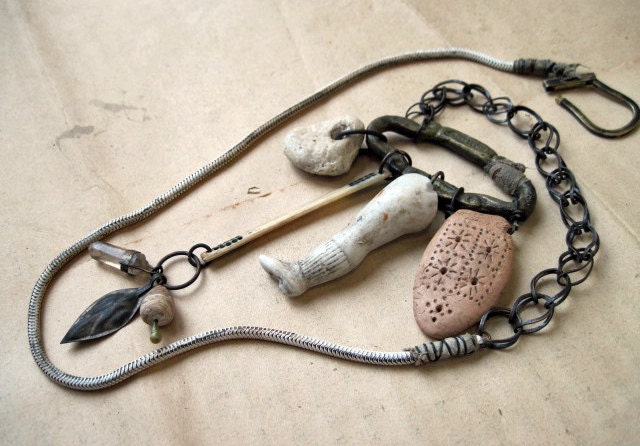 Beggar's Velvet.
Janet
, the filigrees are yours. Payable in sexual favors.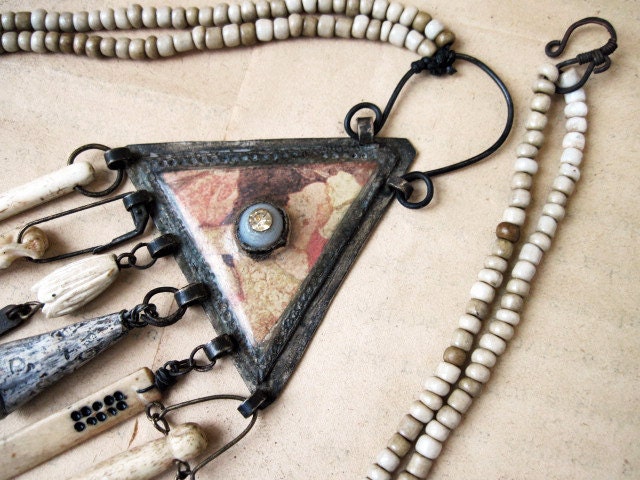 Bedlam.
Heidi
, slow down. I can't understand you when you talk that fast!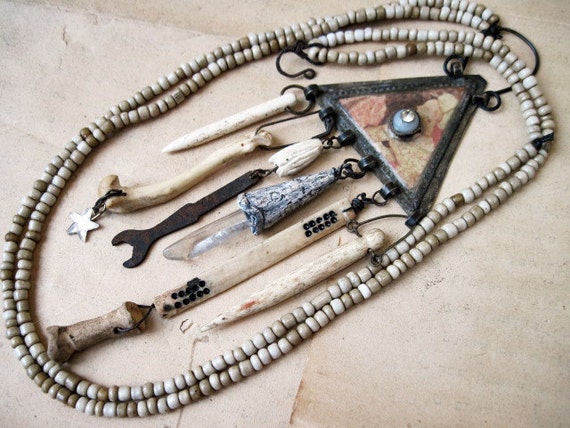 ensourdine
now you have to make up a drink called "dewy nipple." You
have
to.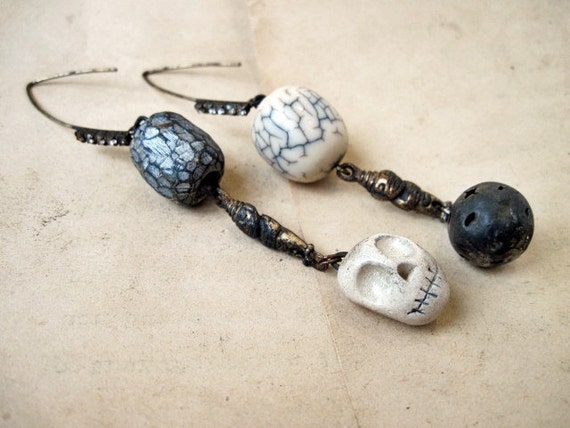 Theomeny.
I like these earrings, but they're a tad top-heavy. But I like them. But ... but ...
Petra Carpreau
,
my floor isn't really like that. There's grime and dog hair and tiny black bits of shmutz. Full disclosure? I photoshopped it all away.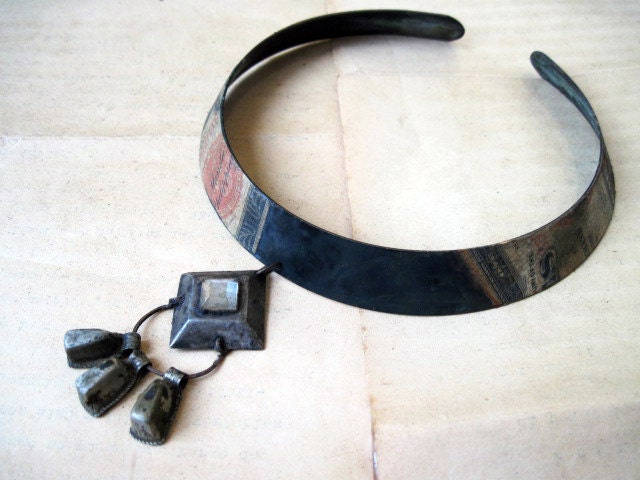 Shiva Hypothesis.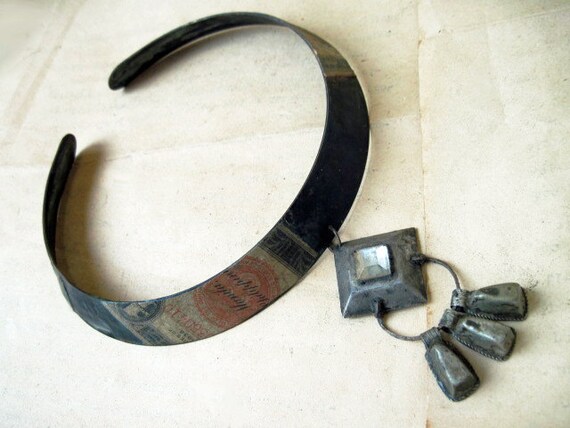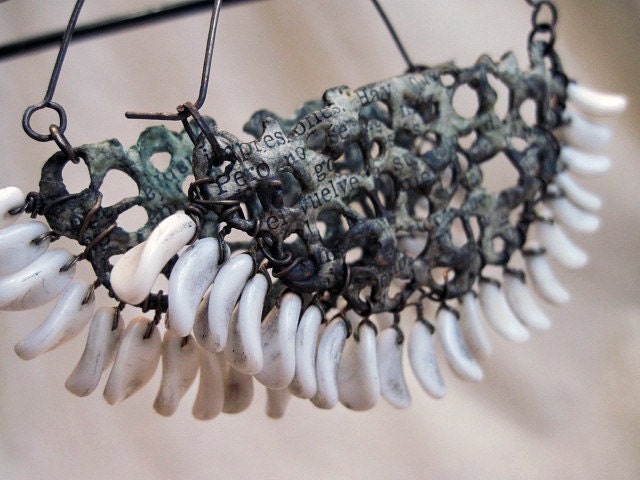 Beatnheart
, you need paper, glue and metal. The metal doesn't have to be clean. I like it already oxidized. You want tissue-esque paper. The vintage kind that has aged all crispy won't work. I found a mini dictionary in Uruguay with thin, tissue-y papers I use. But they're very white so I painted the end result a bit darker. You can use white glue, like elmers. I use Golden's matte medium, its really good. I
water it down a bit. I shmear it all over, I make sure the paper's wet and plop it on, getting it in the nooks and crannies with a paintbrush. Oh but the paintbrush also has the watery glue on it. Basically it's a big mess. Thus my floor. In this case the filigree was big so the holes sorta made themselves, what with the wet. But for my previous ones I waited for them to dry then used a combo of exacto knife and dremel.
And
betweenreader
, no I actually didn't use LoBue's more lengthy process. That's why the tissue-type paper. I always do the quick and dirty version.
Phew!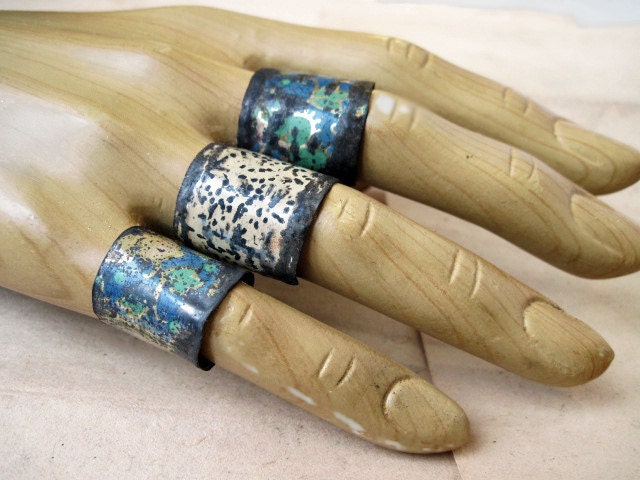 Pinchbeck.
Check it. I got me some inspiration out of the blue. I think I, and maybe we, assume that rings are for fine silver smiths and all. But, you know, what the hell. I made rings.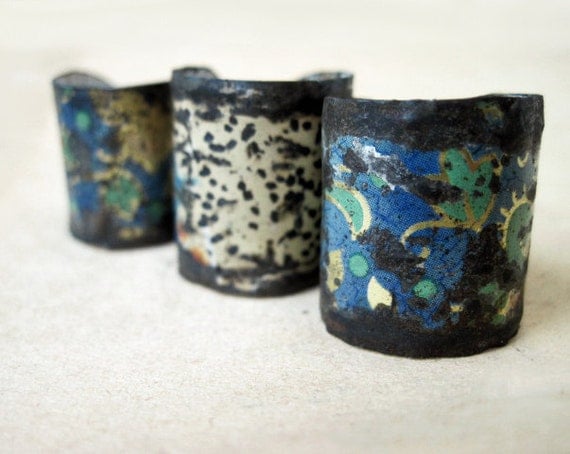 What else?
Oh,
anvilartifacts
is having a giveaway on her
blog
! Look:
Also,
Corvid
inspired me to get a juicer. Delicious. And? Mr. Devices and I are having the best poops of our lives! His don't stink up the entire house anymore! We even had chili last night- no farting! Exclamation point!
Wanna hear more about my poops? Yeah you do.