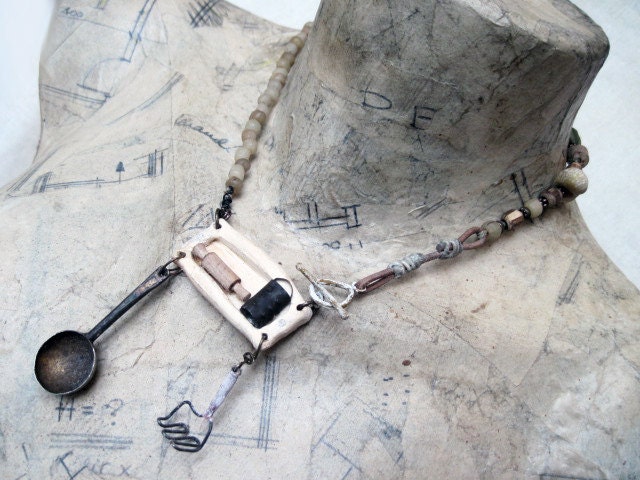 I gots me THREE new shrines up. Well, this first one I'm just deciding it's a shrine. I call it
Domestic Fetish.
I can't decide which of these 2 should be the 1st pic.
Petra
aka
JewelIdentity
made me this sweet bezel.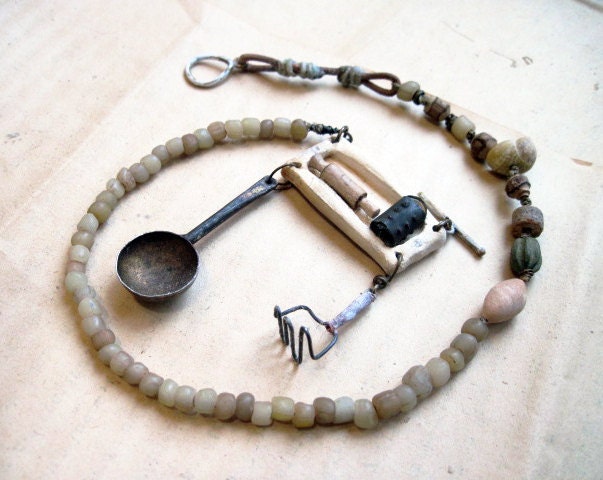 And it's got dollhouse miniatures! Squeeeeee!
Goddamn I've had that spoon/ladle thing for 50 years and finally used it.
Another Petra-fied one: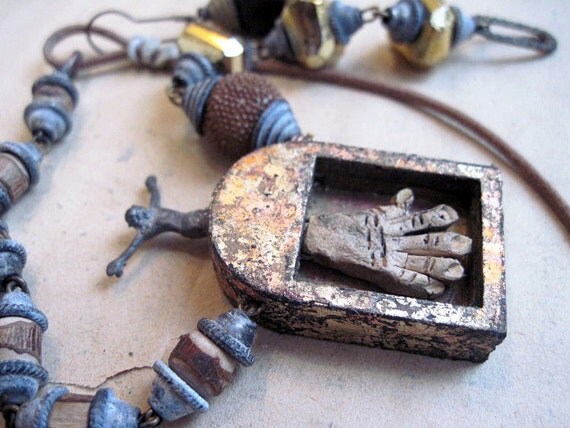 The Fingers of God.
Petra
-fied. As my little nephew used to say, "I so fanny." And he really was. Funny- not fanny! (Especially all you sickos from the UK and thereabouts. I know what that means over there. Pervs.)
Thanks go out to
Happyfallout
for this name/narrative.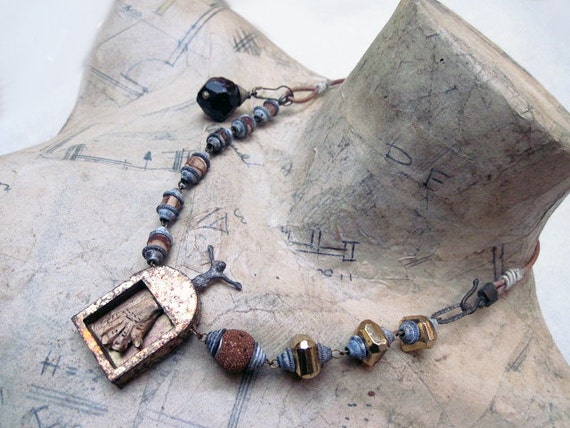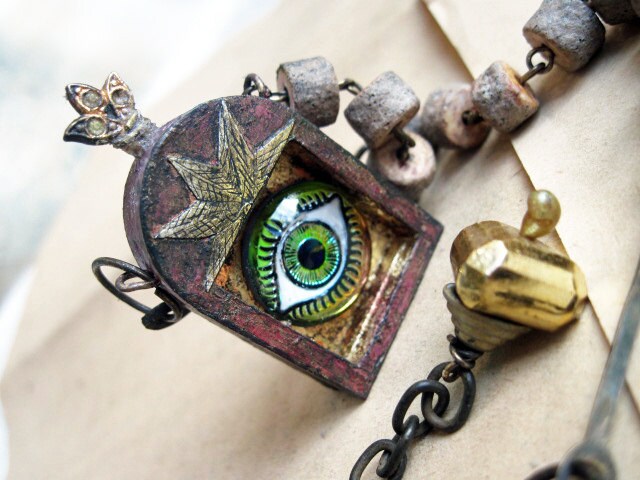 The Goddess Eye.
And finally my leetle eye. I love me some body parts. It may go back to some sick fascination I have with the sick fascinations of Catholicism. Not only in terms of torture, which is ingrained in the history of Europe and thus a necessity for becoming a Saint, but also in the weird symbolism, foremost being the disembodied heart. (Long pause as I realize I have nothing more to say about that...)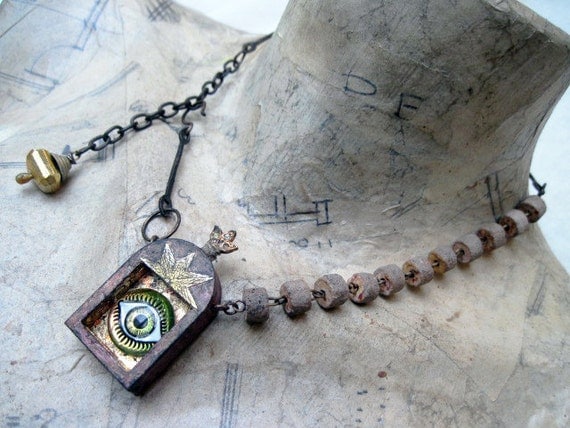 P.S. Thank you, La Fileuse, for forgiving me my
faux-pas
. HAHA! See what I did there? That means 'false step,' if I'm not mistaken. Which now I'm convinced I am.
Goddamn it.