Quietus.
Don't say it, I know, it's been just for
ever
since I blogged! You all are gonna get so sick of me eventually...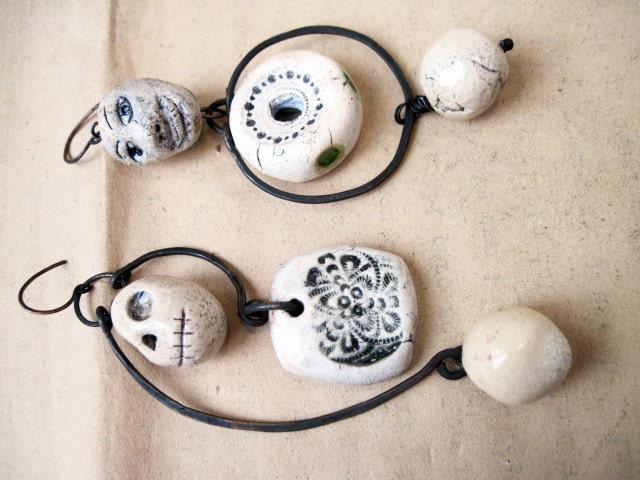 AND THAT WASN"T FISHING FOR COMPS! NO COMPS! See how cool I am shortening words like that? It's totes the trend...
OK, sorry.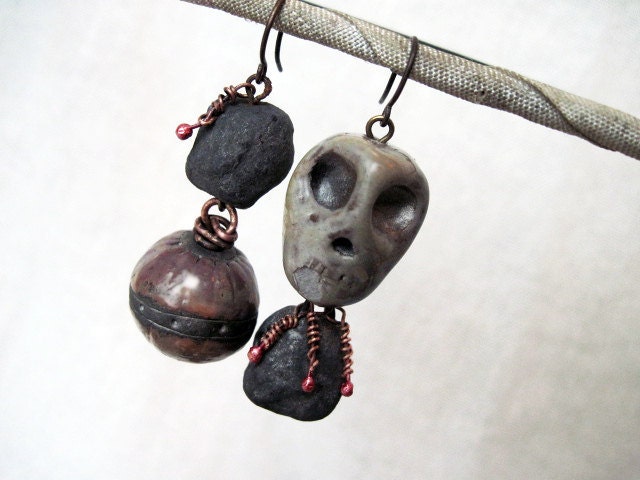 Vigesimation.
Check out these insane beads happyfallout sent me! Her shop's closed down, tho so don't bother. She's settling in over in Berlin where she's doing her astrophysics PhD. Cuz that just how my bitches dooz it.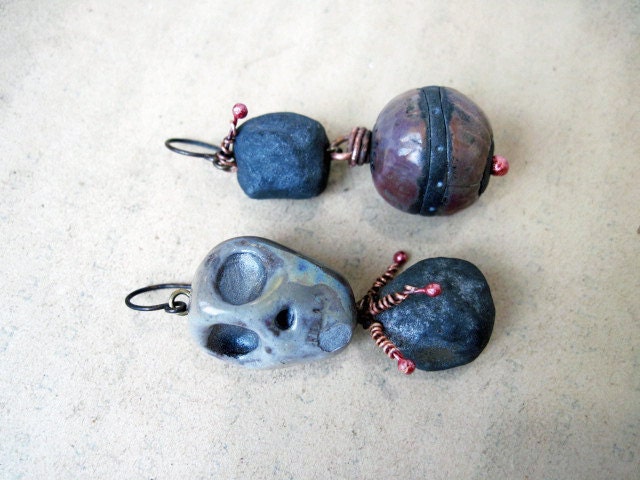 So yeah, I just tossed a few earrings together without even breaking a sweat. (That's just the kind of sentence that I usually follow by some retarderie, isn't it? Watch me take the high road.)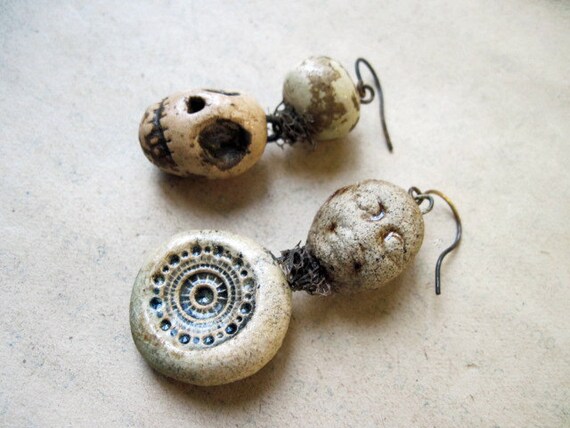 Eccedentesiast.
The happy sleepy face is
potterygirl
tho. And the mystery beneath it is netting. And glue.
Awwww yeah....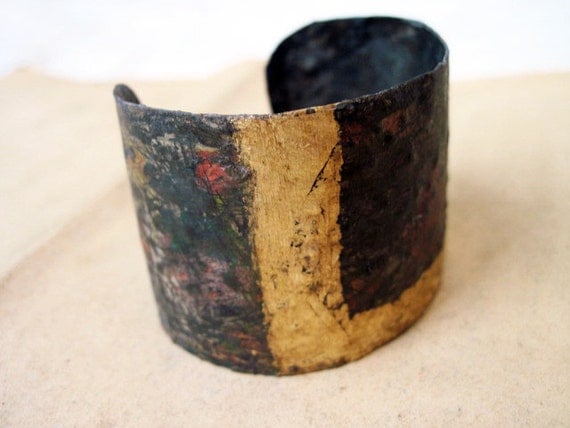 Understanding.
Now, what I'm really exciting about telling y'all about today.... Gold Fooooiiiiilllll!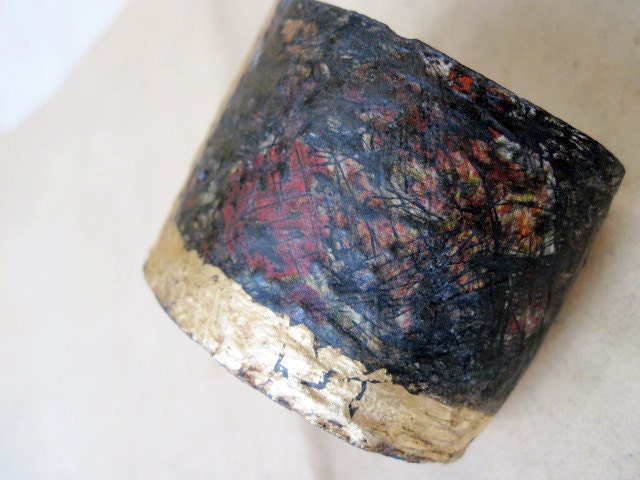 Eh?
Eh?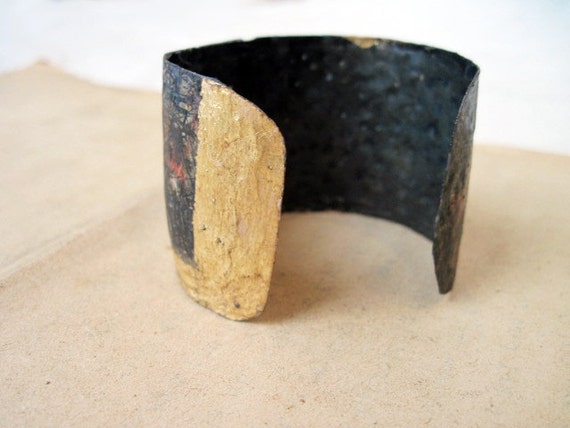 So I'm totally showing a million views of it because as usual, round things like bracelets are super hard to chose a good perspective on...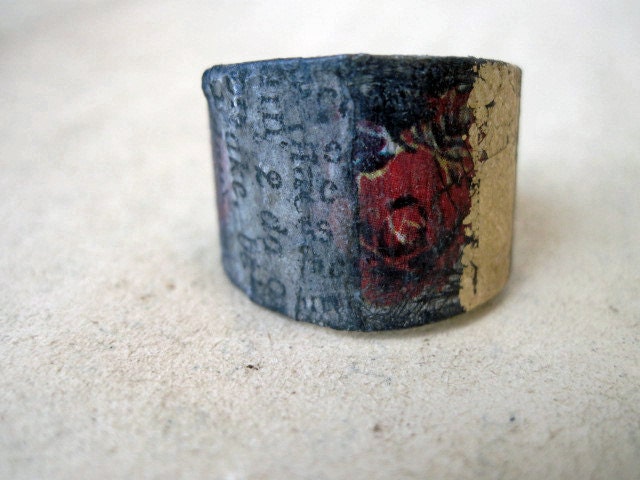 Pinchbeck.
Nope, this one's a ring! Actually, originally, it was a hoop earring.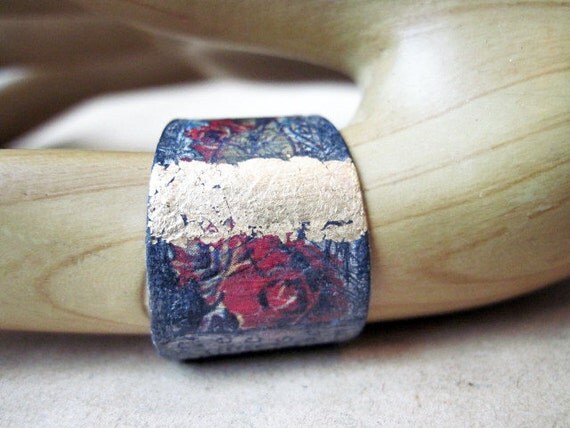 It was white with little flowers you can still see bits of. Also some paperie...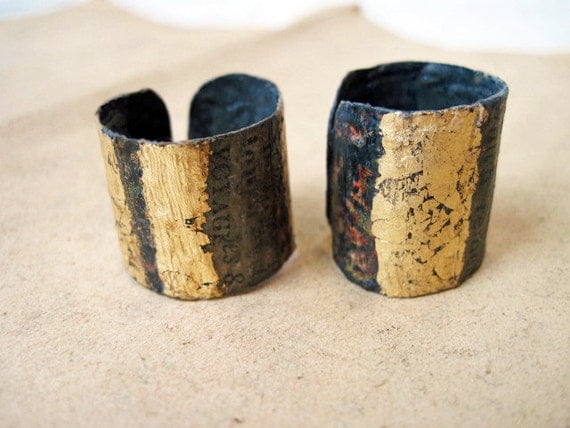 Pinchbeck.
A set of 2.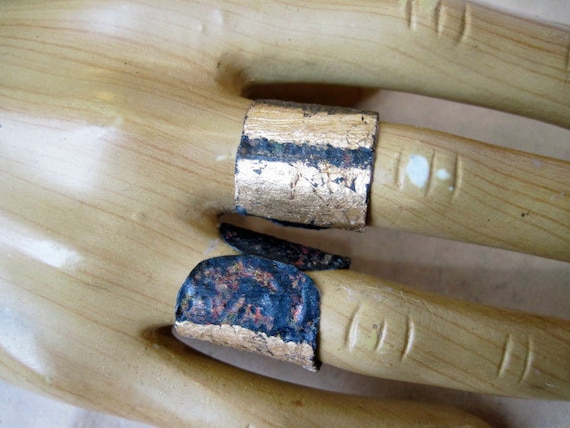 Actually, these had flowers too but you can't really see them.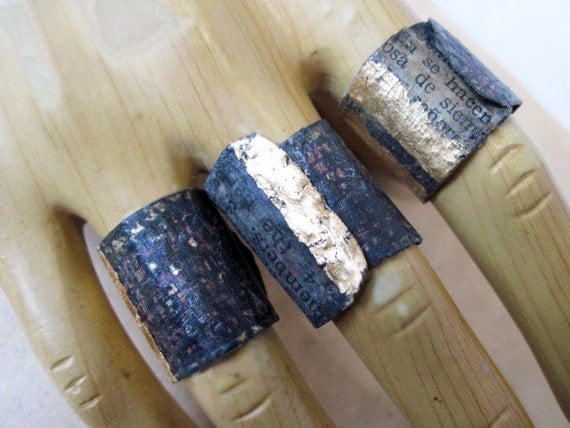 And here's a set of three. Even though it is gold, it has the barest hint of this weird antiquing glaze that makes it matte.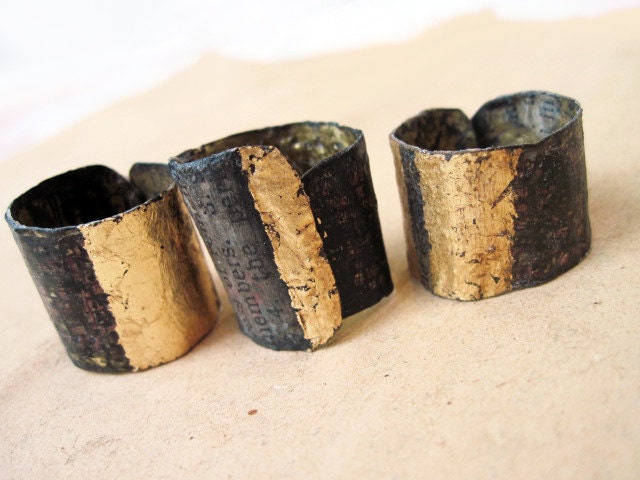 So let me show you some more things I'm doing with it. Remember all the fishing spoons?
Here's the artsy version, and below the regular. I actually was trying to blur out the crud on the floor, not be artsy.
That's the piece of Roman glass Numinositybeads sent me.
Sigh... I lurv it.
And since you all love my floor junk so much, here's some more:
Afghaaaaaaanistan! Oh, except for the mini colander. That's just regular old U.S. Sorry to disappoint. With my Americanness.
Some of the amazing beads happyfallout. Though in fact she sent so many, I can't even...
A buncha goodies I got in the mail. Isn't getting goodies in the mail the best? Around here I get so much, it's like Christmas everyday. Except that I get what I actually want.
So I strung up a bunch of the pale ones happy sent, to avoid the ol' oversupplypanic. You know how most people say they hoard beads? And they don't want to use their best supplies? I'm the opposite. I guess I'm a rebel like that.
Oh! So I recently got a bunch of minis, but they were metalized plastic. I oxidized most of that off and painted and sealed the pots and pans. I was clueless about what to do from there but the next thing I know I seem to be assembling a dirty-dishes-in-the-kitchen-sink type of thing. Anyone know how to make permanent soap bubbles?
Should I even go for the soap? I feel like it makes no sense otherwise. Does it make any sense?
OK. I'm nappy now. Woke up at 9!!!! It's the juice, I tell ya.