Ok, by now I hope you all realized that black background was to support the action all the big on-line sites were taking to oppose the horrible SOPA bill our government is trying to pass that would kill the internet. Because they're idiots and they don't understand how the internet works.
Yeah, shipwreck, I agree, I was just tired. Although at the same time... no yeah. I was just lazy.
In case you don't re-read the comments here- why would you- I started to address some questions:
Boot ~C still probs w/pix? i reloaded them all.
la file- me too! giant boobs!
Sandra- just dont use that!!! no flux core, no rosin core. just lead-free solder. here in hardware stores its called 'specialty and hobby'. and lots of flux- paste flux i think is best. i have gel flux which is a little bit messy. I tried 'handy flux' and it did NOT work. and a block of sal ammoniac to clean the iron on."
And there, I added 3 links to the 3 different places I get supplies: etsy, ebay and amazon.
Lela Bouse-McCracken
I think the Handy Flux is for super high-heat soldering or silver soldering with a torch or something. I mean, it's not all an elaborate conspiracy.
Anyways, look at these wacky fishing things I got in the mail the other day.
I also got these in the shop: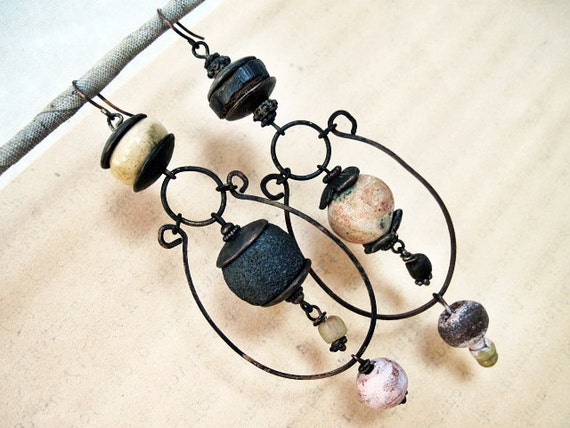 Muliebrity.