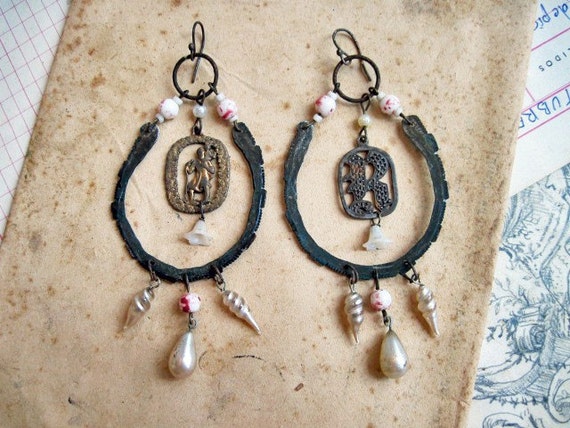 Enki of the Water of Life.
Hi ladies. So I got some questions in the comments.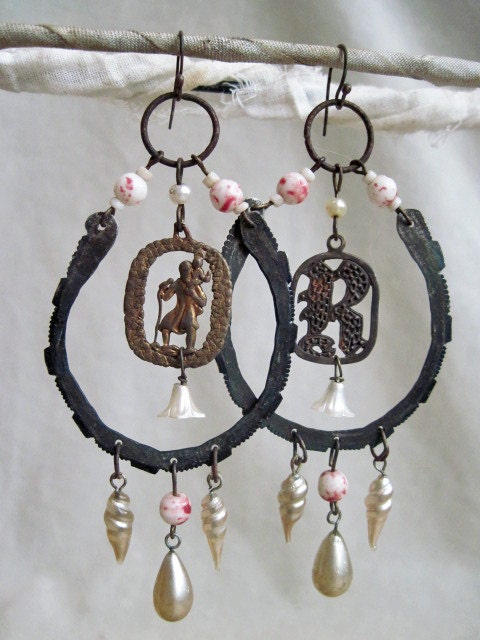 Shibui
, the wire for the bezels was brass. The earwires are copper and the ones with the little ball ends are sterling plated over ... copper? I get my awesome patina using Jax. I used to use Novacan, which just takes a teeny bit more. I pour a bit into the cap then brush it on with a paintbrush. When using Novacan (which I recommend at 1st since it's cheaper and less corrosive) copper takes a couple more layers than brass. Or a couple more seconds. Steel is the easiest thing to oxidize so I use a lot of that. Plus you can get steel from the hardware store.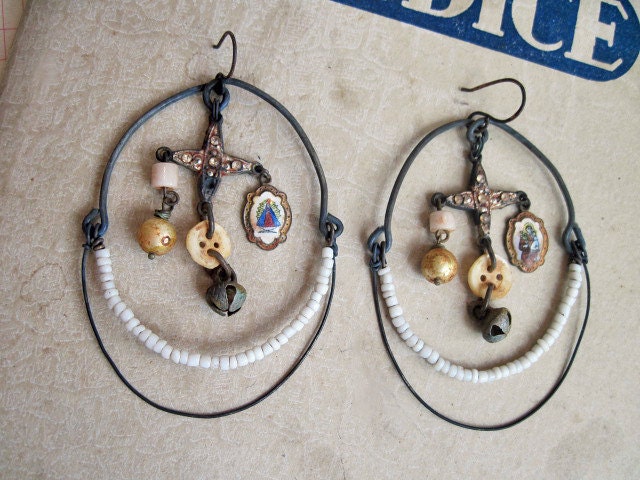 To Weave my Mystic Crown.
As for the strength,
Richelle
, the brass wire is thick (16 gauge I think, maybe 14) and it's hammered. It's
super
strong. Actually, the stone itself is more likely to break than the wire is to get loose. But then, only if you take a hammer to it. And why would you do that, Richelle, why?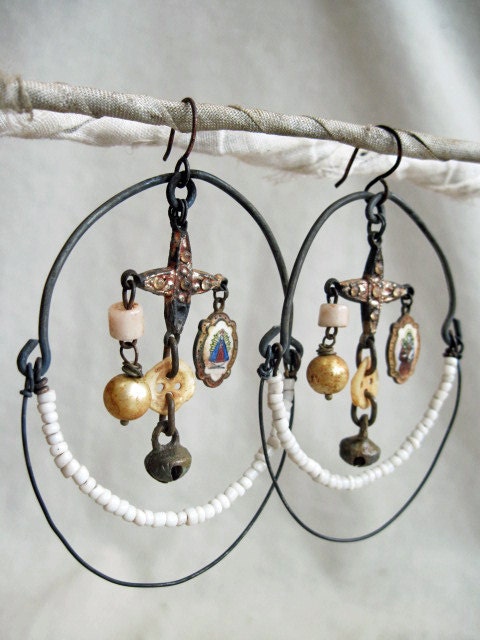 So yeah, the key is really thick wire. I should tell you I got my inspiration from
Brenda Schweder
who I was turned on to by
readbetween
. There's lotsa pictures of her stuff on
her facebook
photo page. (Sorry,
this
is her jewelry's facebook page.)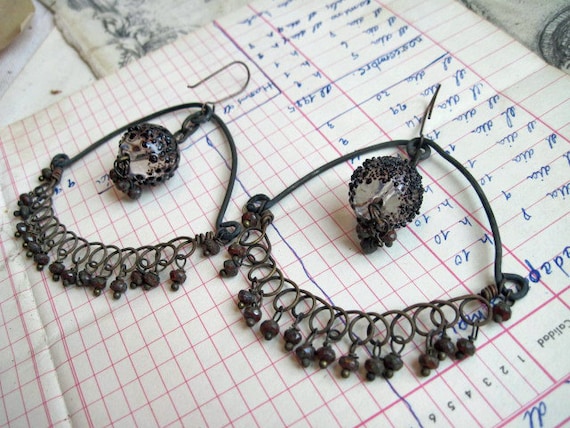 The Sole Nobility.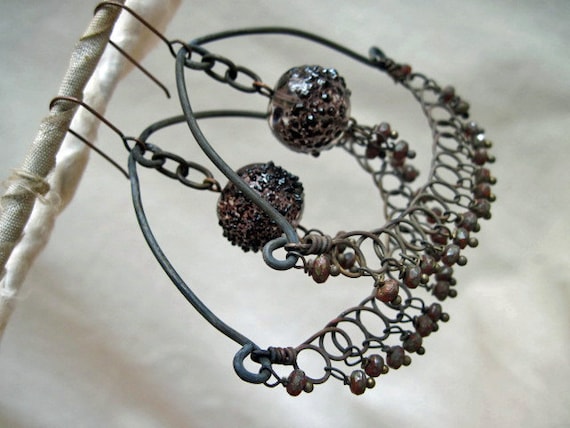 I was recently thanked for favoriting someone's stuff, lots of people see my faves in my blog or in their activity feed, I was told, and that would give them exposure. It's funny because now I'm so aware of folks seeing what I heart that it's more a performance than a personal catalogue. I never want to favorite findings or something I just want to bookmark. I favorite things I feel need to be seen! So that's weird. On the other hand,
my
most favorite person to see their picks in my activity feed is
beadsnbones
, who is constantly favoriting tons of supplies! Because, you know, I use supplies. So a big shout out to her!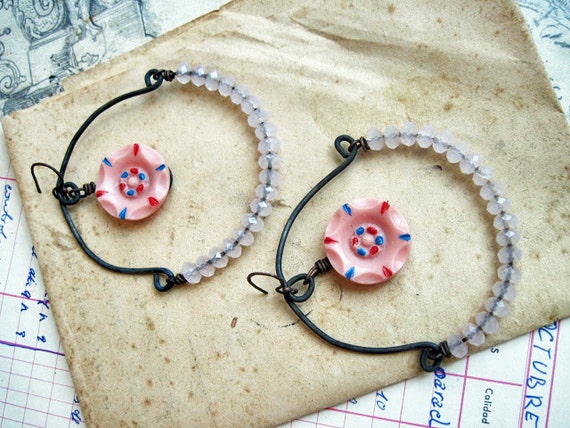 Whether a Mote or a Star.
What else?
Oh, my attempt to cut down my Wellbutrine was a total failure. I'd forgotten how much I hated being horrifically incapacitatingly lazy every minute of every day. At least when only focus on jewelry I'm doing
something
. My husband said just take it, be happy with my obsession and forget about the whole normal person/personal hygiene thing...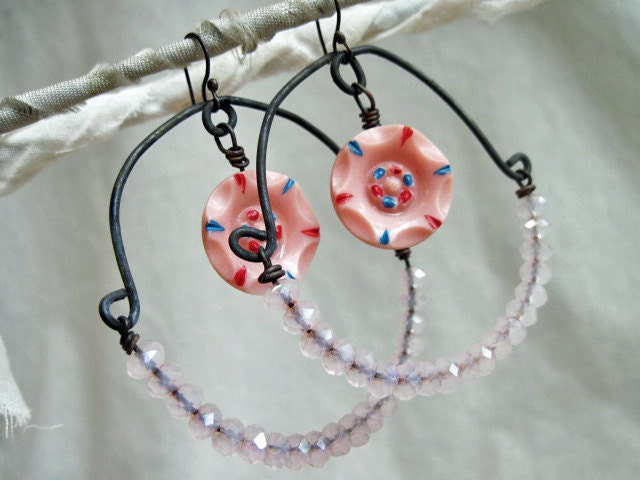 My husband is the best. He hangs out with my parents when they're bored so I can stay here making, looking at people's faves and watching stuff like this gem
CorvidDelights
sent me.
Sigh. I miss my students.