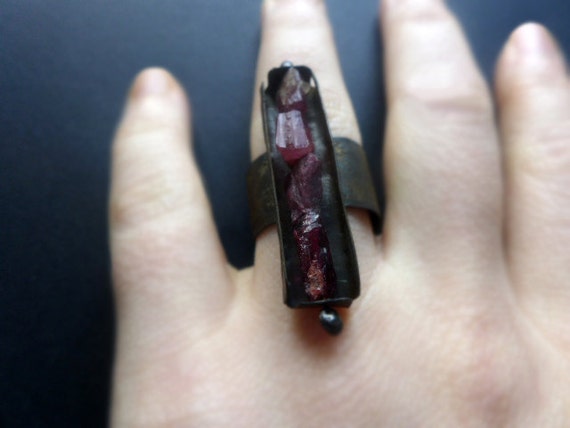 A Thousand Hearts, vertical.
I don't have a ton to show for myself during the time since last post. I've been working on a lot of components so that means less finished pieces. Oh and also not working. A lot of that.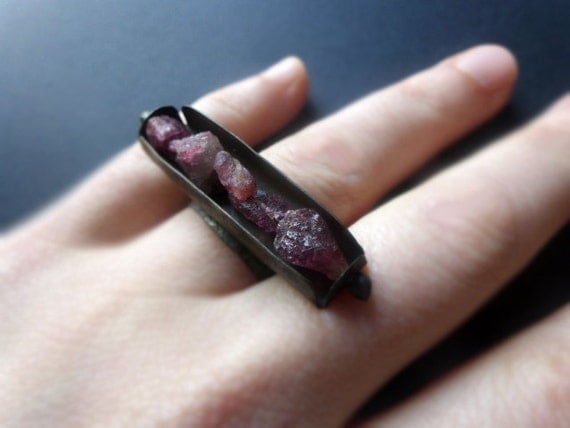 A Thousand Hearts, horizontal.
Here, real rubies in crusty tin box bezel rings, revisiting an old design I meant to try variations on ages ago...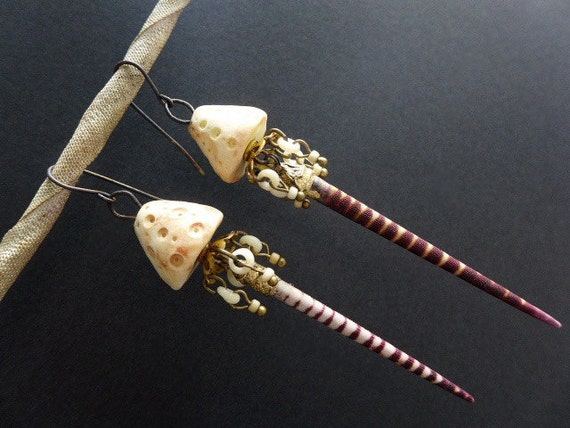 Spinning.
These are way cooler in real life as the danglies hang like some kinda fancy spinning chandelier carousels.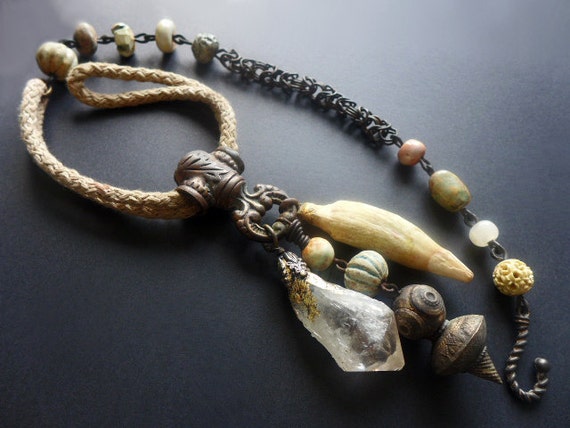 Where You Fear to Live.
That central piece of hardware is called a gas key. The giant seal tooth and quartz crystal are from Uruguay.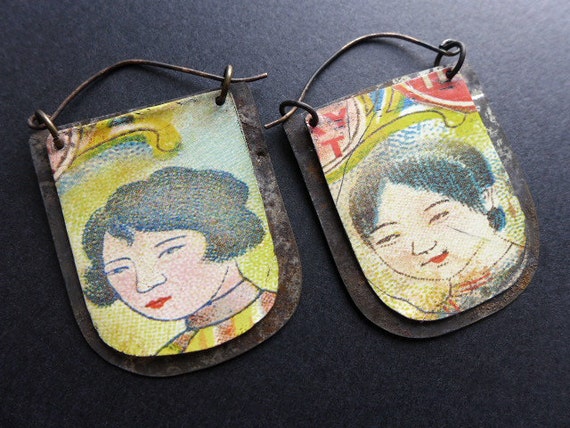 Stories.
Tin babies.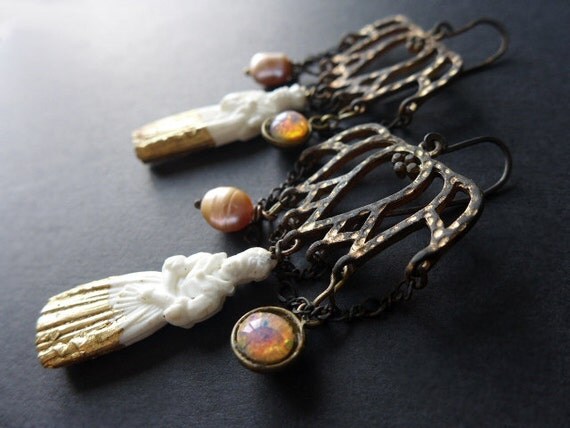 Prize Inside.
These sold already, sorry.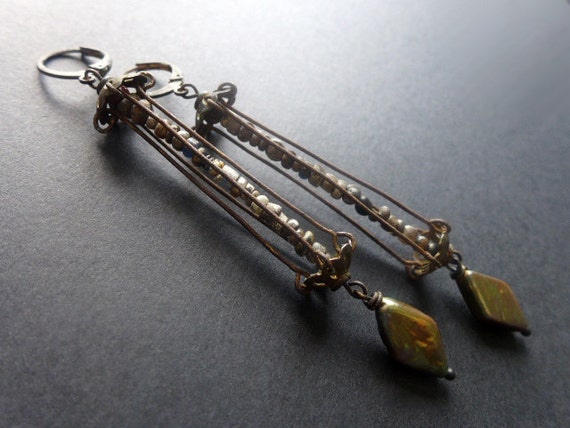 Djenné.
Made a couple more of these guys.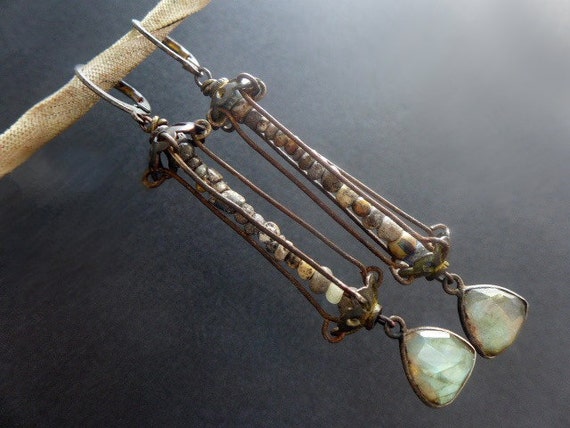 Djenné.
Cuz they're popular yeah...
What else do I have to say for myself? Do you need to be told I need a root canal or that I spent the weekend with niece/nephew in Wisconsin? That my new fitness meant I could play with them without running out of breath? Ooo I know, how about random piles from my messy work table?
Oh, crappy news! Michael's has stopped carrying the cheap mosaic sea glass that I basically based my whole Starry Shards tute around! So do I stop offering it? It still works with regular found glass or whatever you can get for not that much on ebay, its just that it references that damned kind you could get in Michael's. And I can't edit the tute cuz my computer is now officially too old for Drop Box to acknowledge its existence. It's a Mac so it still works fine... But you know you're getting old when you're like, "But I just got it nine years ago!"
Moving on to my mom's favorite part of my blog...
Stop and look at what these crows are doing. No really.
Sneezing cat:
Itching-for-a-fight hedgehog:
Teamwork:
Oh also I got a long comment from
Jessica Wooten
a few posts back. I will tell you and anyone any and all my "secrets," just etsy convo me since I don't want to dedicate posts to stuff I've already explained. But I love when people ask how I do stuff it makes me feel important.