Some new makies for your Easter Sunday/Passover/Spring Equinox celebration.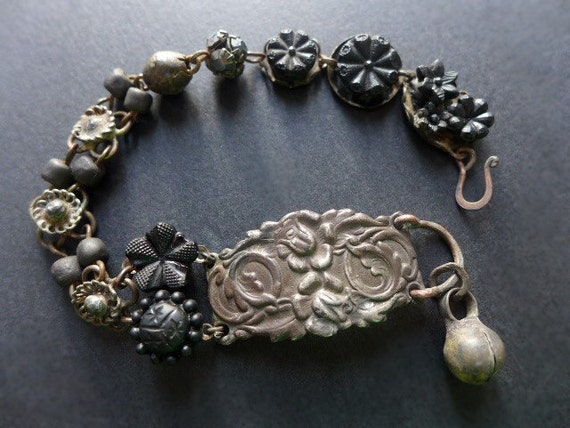 The Waiting Darkness.
"Light thinks it travels faster than anything but it is wrong. No matter how fast light travels, it finds
the darkness has always got there first, and is waiting for it."
-Terry Pratchett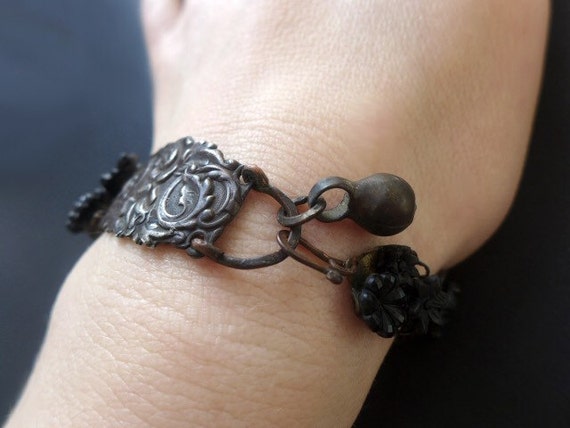 So hey guess who's got contoured thighs and arms for the first time in her life? Aw yeah, Zumba baby.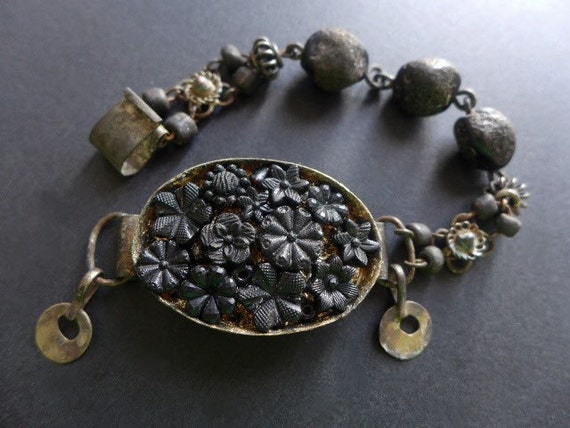 Night's Teeth.
I'm even taking a class called BollyX that is all done to Bollywood music, with funky Indian moves and everything.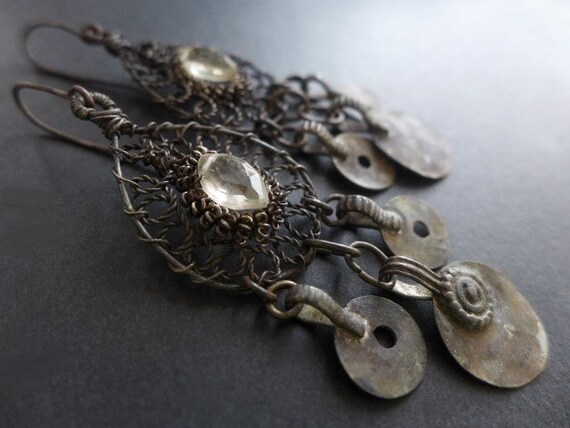 History's Rubbish.
So among all the piles that Linda of TeapotsandTelephones sent me what this gorgeous broken necklace with lots of wonky wirework. I unkinked them, removed the plastic rhinestones, wound it to a strong frame, danced a little jig... These earrings, they make me squee.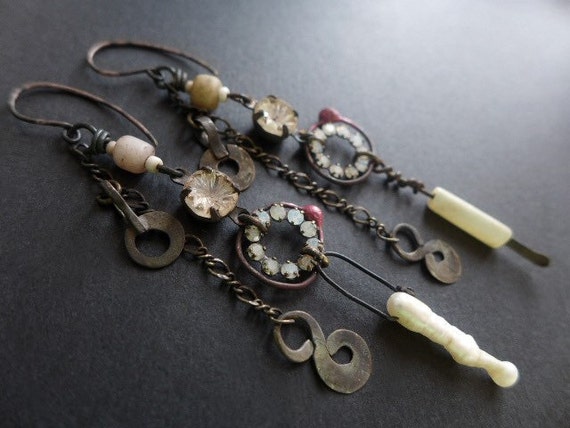 Diadem.
Those rhinestone rings she gave me. And the little star below and the plum glass pearls below that. Phew!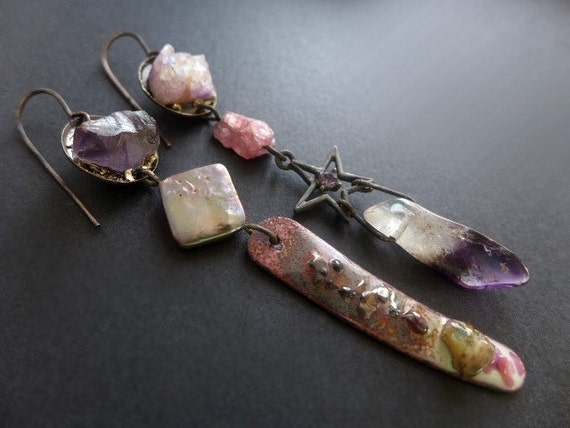 Dulcinea.
Enamel stick is from 4Ophelia. Very rarely can you make a truly asymmetrical pair of earrings, it's only ever a happy accident.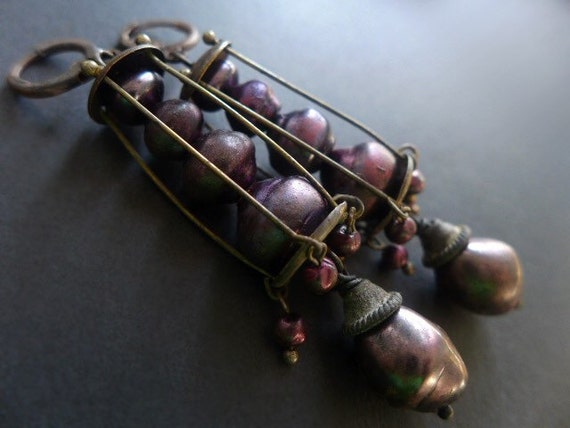 Curious Wine.
I had been hungry all the years-
My noon had come, to dine-
I, trembling, drew the table near
And touched the curious wine.
-Emily Dickinson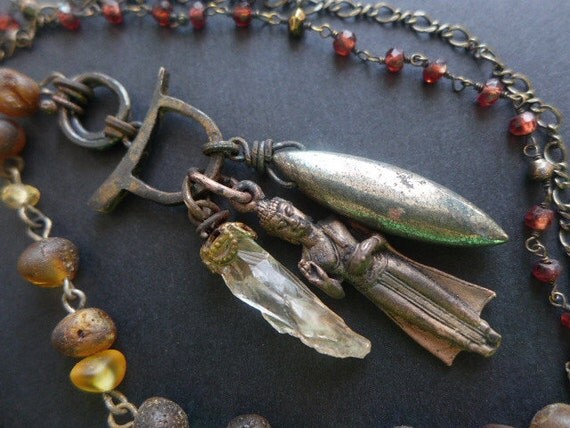 Theosophy.
Theosophy- immediate divine illumination or wisdom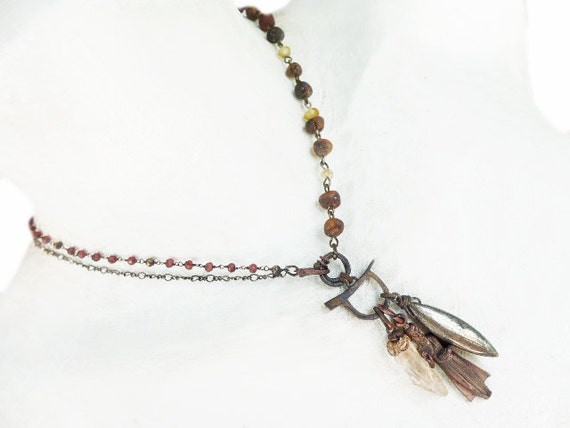 Another petite cluster choker with real amber.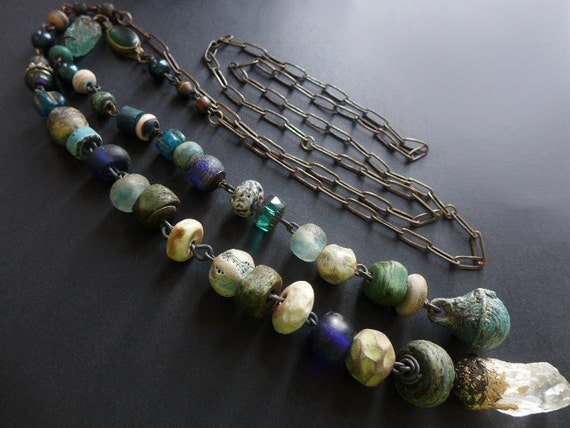 Thaumaturge- A Worker of Marvels.
A huge honkin' lariat.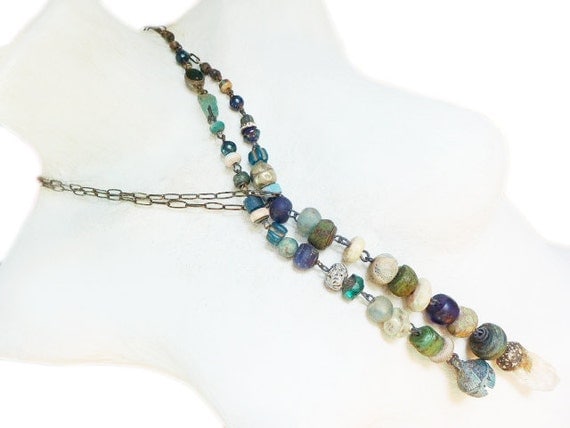 Here it is worn almost like a tie: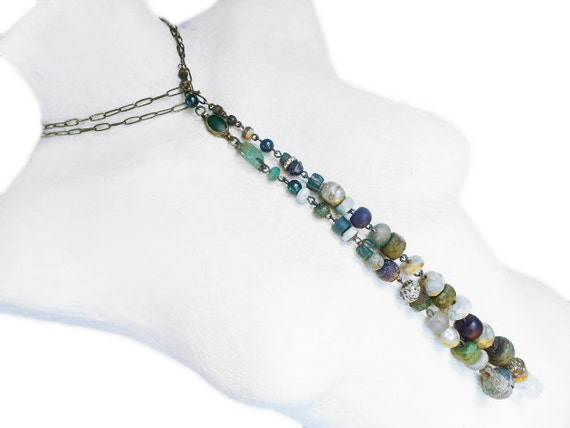 I was also asked in comments for pictures from the Pulse Project gallery show.
Now I gotta got cuz I'm hungry, after which I'll be: