It's so fun to zone out and play.
I've had all sorts of convos and comments lately saying how you too just started making brooches or just started making polys. Like a psychic web of makies.
Either that or y'all be jacking my style. Cuz I totally invented polymer beads and brooches.
Now I just gotta get my lazy butt to list. It's much easier than listing finished jewelry of course.
Oh here's a pendant I made with one of my big poly bell things and some amethyst.
I also fixed the dark background by painting it with dark alcohol ink so I'm not going cross-eyed trying to blur out white spots.
Here's another bell pendant with a crystal.
None too shabby... If you hang something even longer out of it, they end up looking like mushrooms. Mmmm shrooms.
Here's some stick charm/pendants. Made of sticks! and gold leaf and powders and strong sealant- Varathane it's called, used tons in polymer.
And a couple more cluster brooches. Too fun to make.
And the leetle pin and the medal is from Kathyhaul. Look at that lovely smooth background.

Jeorji of 4ophelia and NearlyLost sent some pix of her poly makings I adored: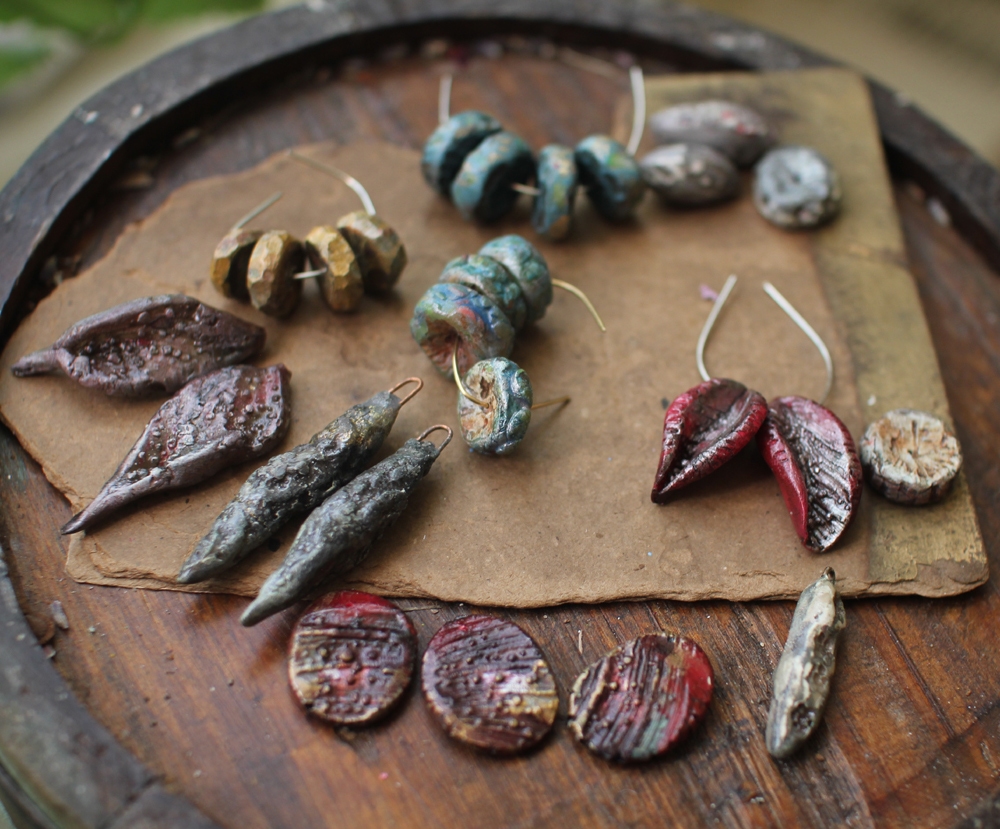 Texturegasm! Also check out her fancy new
blog
.
I've been trawling the ets for poly inspiration and look at all this stuff: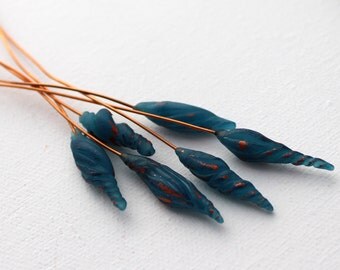 headpins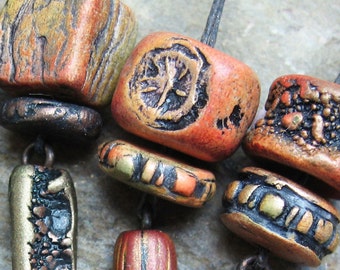 This shop
makes me angry it's so good.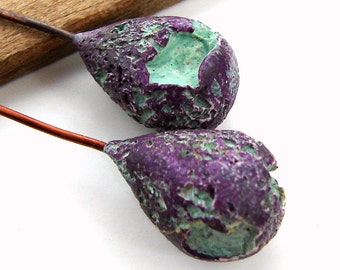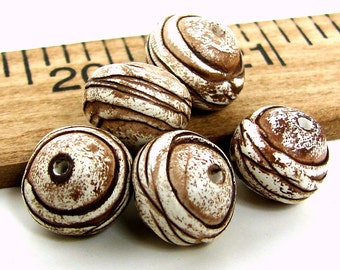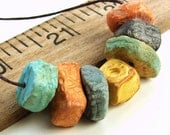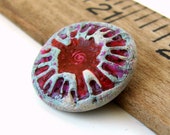 This one
's bright and lovely.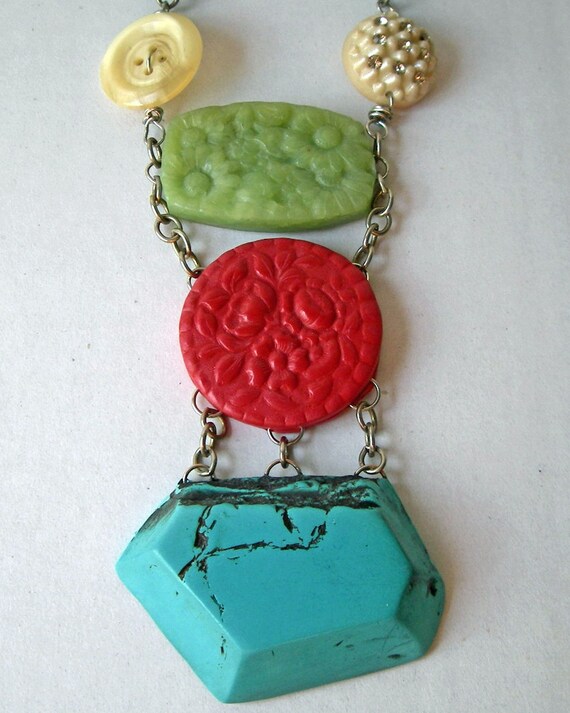 All three of the focals on
this necklace
are poly!
Of course I gotta show off my girl
Shipwreck's
singular creations.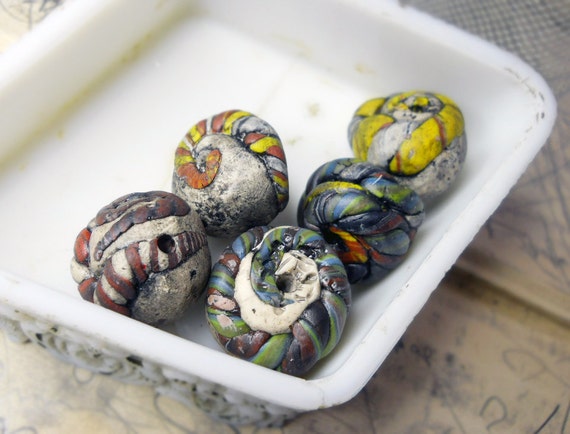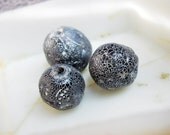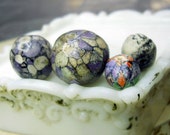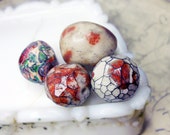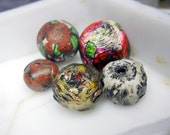 How you know it's art is that each one is an experiment. And that's art, bitches.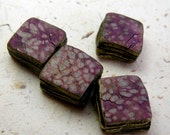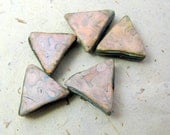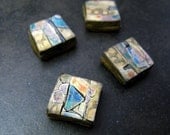 Then finally my all time fave,
stillpointworks
. She's my spirit animal.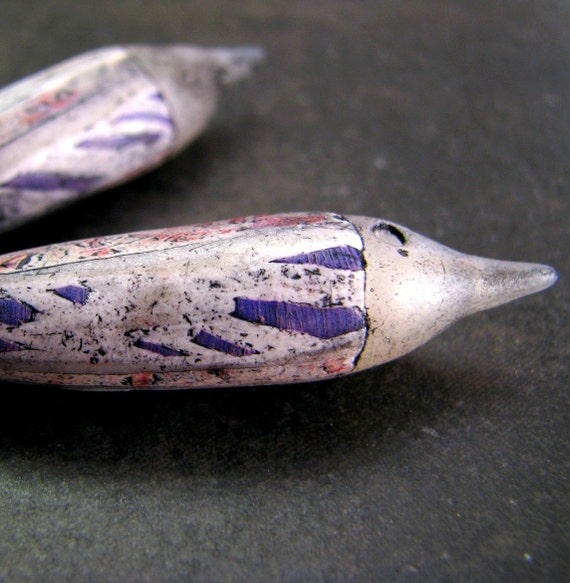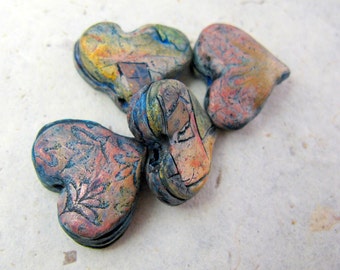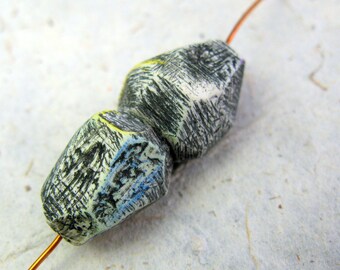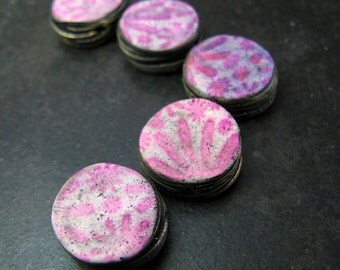 And
here's
some really lovely bangle stack made with my tute and shared with me recently.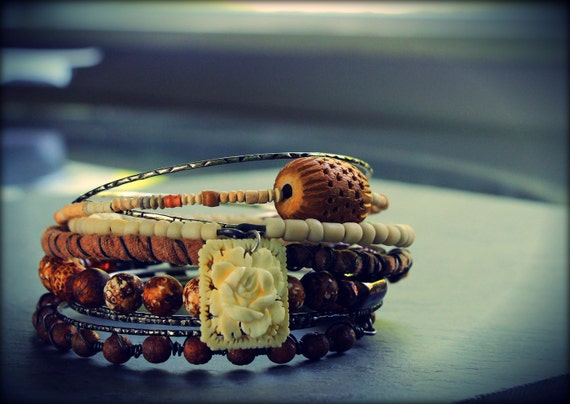 I adore how they're photographed.
In the comments,
Betsi Goutal
wrote, "How ever have you survived the past couple month without my inane adulations?" And I have to admit, it's been really hard. My needs pyramid is like: Sleep/ Food/ Ego-stroking/ Tumblr lols/ Peeing/ Pooping/ Shelter/ Cute things to cuddle:
That's a preliminary outline. Oh and I almost forgot- lots of giant 'shrooms: