I briefly mentioned shifting med dosages and all? Last time? My joolz-makin' mojo is back, but other than that I'm a hot mess. Groggy, and my barely-able-to-move workouts are making me almost cry.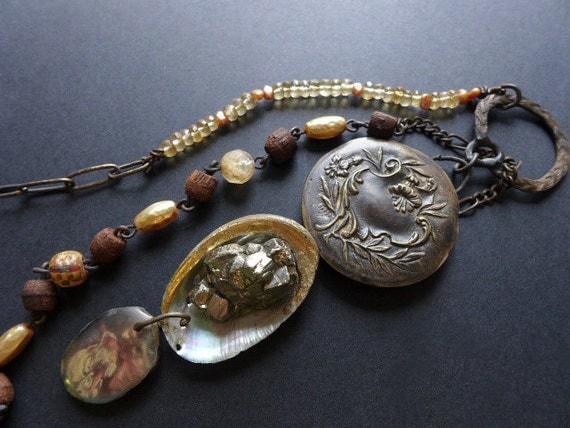 Philocaly- love of beauty
So yay, work self-esteem, boo everything else esteem. That's what's up with me.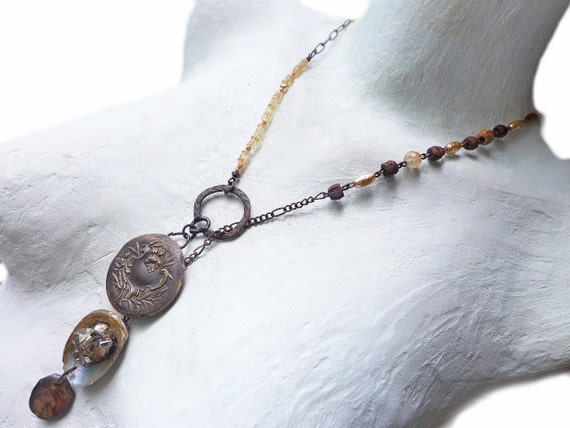 Every time I see so many people at the gym with so much strength and stamina and I know I've been working my ass off for over 9 months only to end up worse than I started... Oh my god, you know that pressure you get behind your eyes when you're about to start the water-works? That. Uuuugh.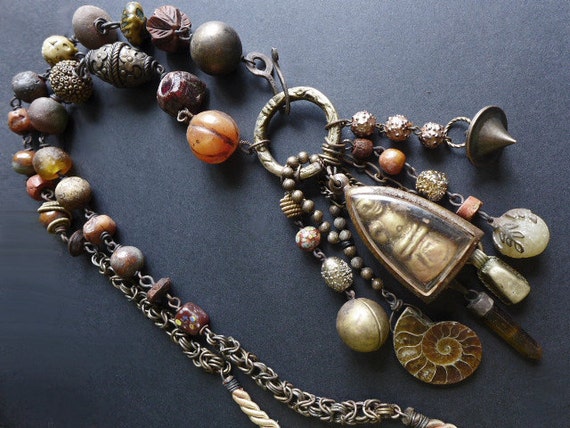 Autolatry- self-worship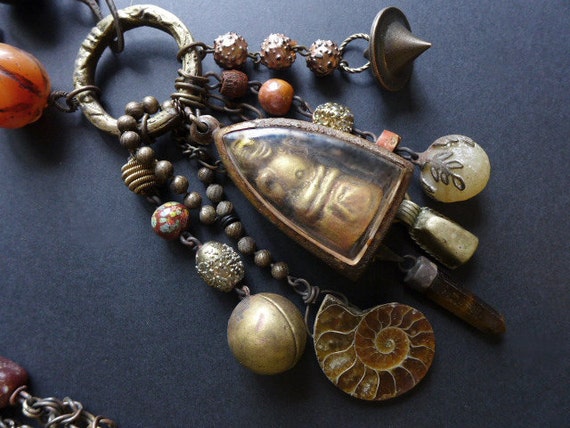 OK, whatever. Stop whining.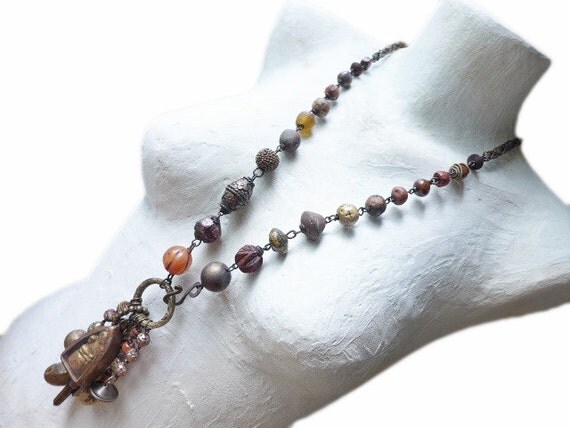 Here's a very important-type necklace which I hope will aid someone in meditation and self-centering.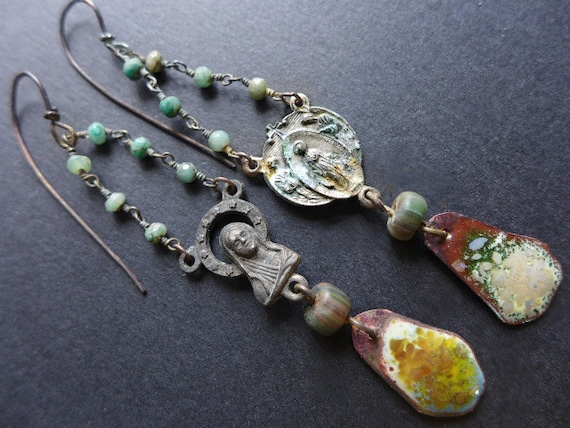 Acatalepsy- the unknowableness of all things to a certainty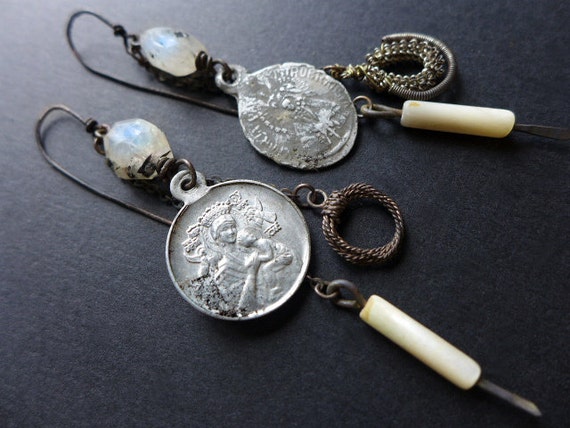 Acosmism- disbelief in existence of eternal universe distinct from God
Baetyl- magical or holy meteoric stone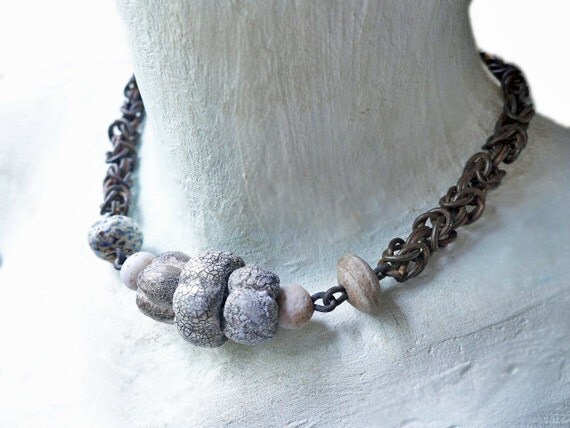 Audience participation time.
In the comments, Cynthia asked, "
When you wrap fiber (jute or hemp) how do you keep it in place?? Do you use adhesives?"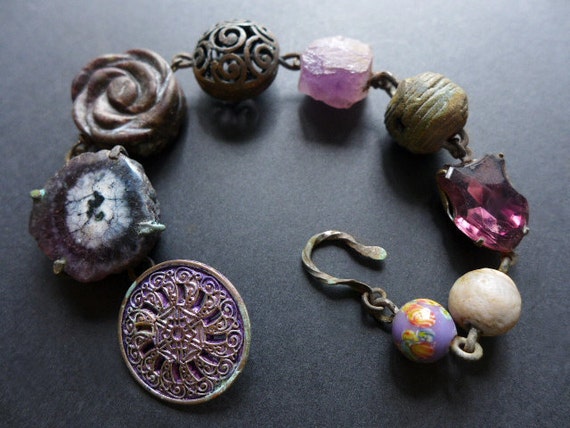 Elysium- a conception of paradise developed by Greek religious/philosophical sects and cults.
Good question. I'm going to assume you mean cording, as just loose fibers are too messy for my taste. I've tried a bit of everything but found the best method to be simply wrapping the ends tightly in wire.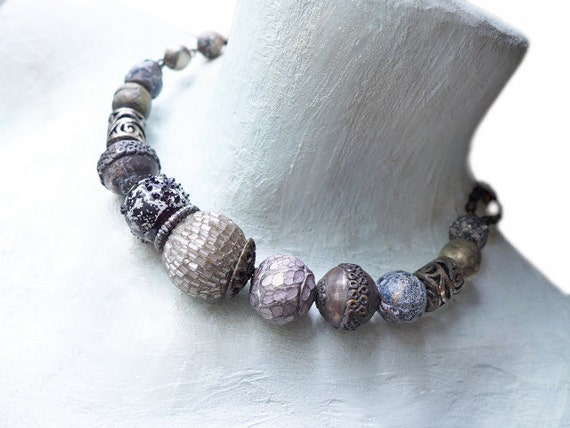 Mangata (Swedish)- the path-like reflection of moonlight on water
Now I'm a bit on the the fence about jute and hemp just because it can be rough and scratchy. I've had to actually sand it in order to make it really soft. I sorta fold a piece of sandpaper around the cord and pull the whole strand through repeatedly, in both directions, feeling the cord with my fingers to check it.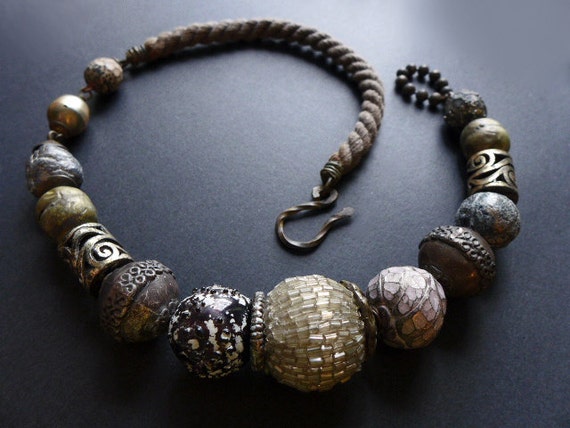 I've discovered a love for cotton rope cording (see image directly above) and for that
I sometimes rub a small amount of wax paste into it to keep it from going fuzzy. Other than that, yeah just wire wrap the ends...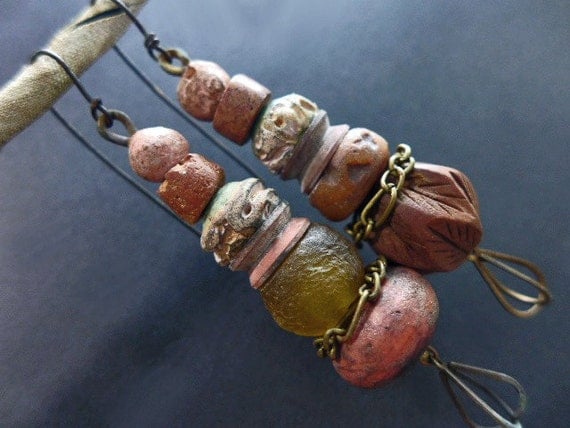 Exulansis- n. the tendency to give up trying to talk about an experience because people are unable to relate to it (...) which allows it to drift away from the rest of your life story, until the memory itself feels out of place, almost mythical, wandering restlessly in the fog, no longer even looking for a place to land.
-The Dictionary of Obscure Sorrows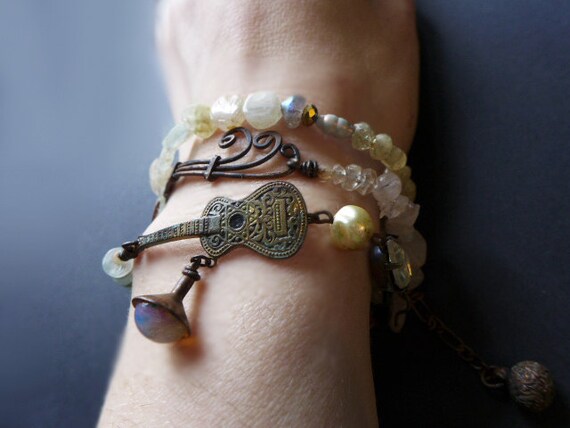 Berceuse- a lullaby
Also, heads up, those packs of color coordinated hemp string you can get for super cheap are not made of the strong long fibers that gave hemp it's repute for durability, but rather the short fiber which breaks with the slightest pressure.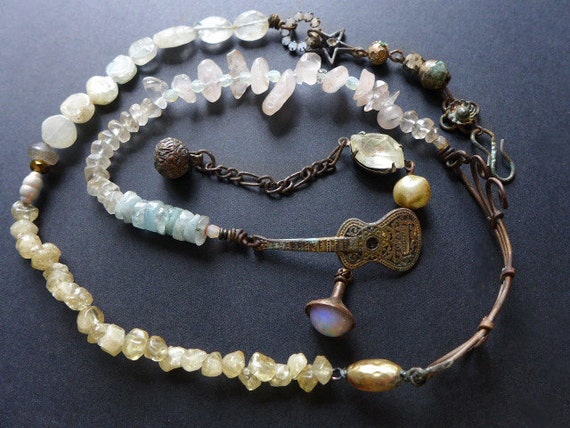 Anyone out there have a different take on the fiber cording question? Please leave a note and I'll make mention of it in the next post. Cuz I just do whatever the frig' ...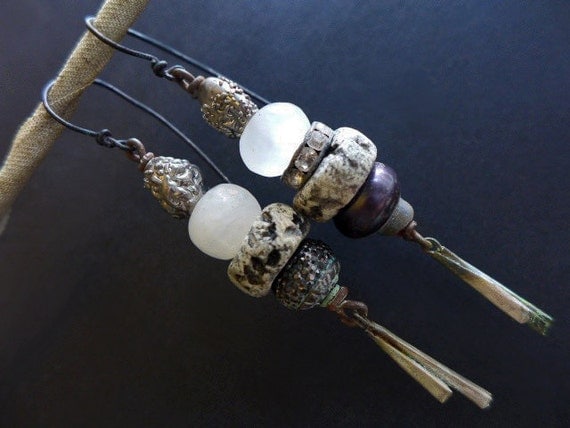 Liquid Measure
Bread does not nourish me, dawn disrupts me,
all day I hunt for the liquid measure of your steps.
-Pablo Neruda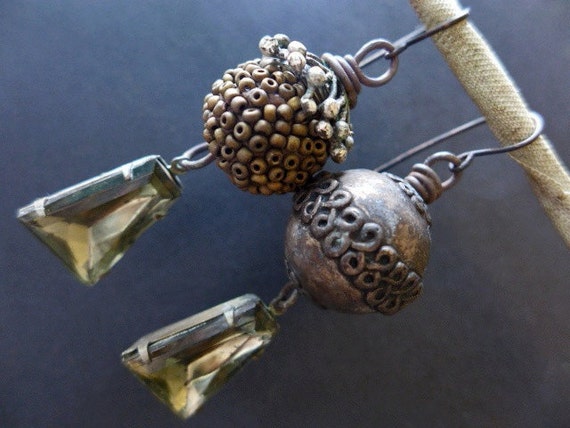 Hierophant- a person, especially a priest in ancient Greece, who interprets sacred mysteries or esoteric principles.
Oh also, if I ever want to make another tute again, which I do, I have to get a new computer (because Dropbox no longer supports this old warhorse) and the idea of that... and we have an Apple store just two train stops from here.... but it's still too overwhelming to manage. Like, I only even remember it when I'm at the computer and then it completely slips my groggy mind.
This has been another performance by Whiny Whinerson and her fabulous Whinettes!
Oh AND Beatnheart, in the comments, said she finds raccoons creepy!!!!!!!!! AS IF I'M NOT GOING THROUGH ENOUGH!!!!!!!!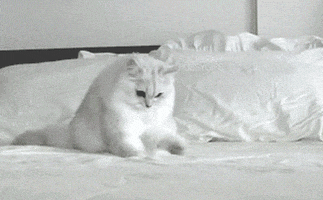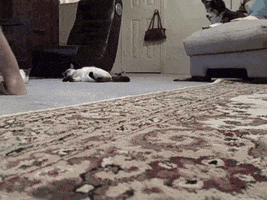 So here you go, just for you Beat, all the non-creepy spun-sugar I could find!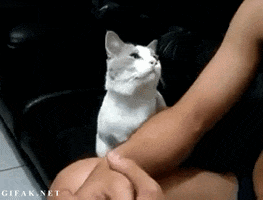 That's a lie. It's the internet, there's more cute cat gifs than stars in the sky.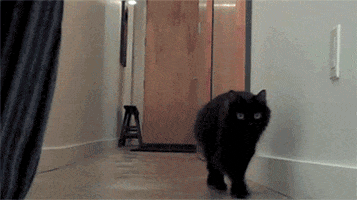 It's like our human collective unconscious co-owns all these fluffballs now.... That made sense in my head.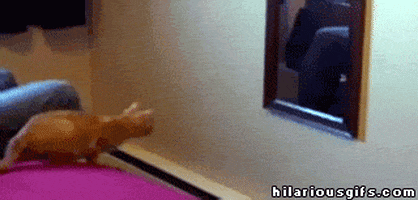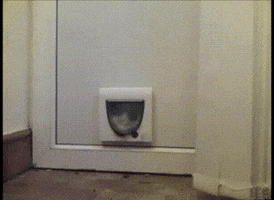 But for those of you who like creepy animals, here's some monkeys: