So last week me ole trusty 'puter broke down, finally forcing the issue of a new purchase. Luckily, yesterday just happened to be me and Mr. Devices' TENTH motherflippin' anniversary, omg, so we gifted ourselves with a long-overdue upgrade. Now I have this futuristic thing floating above my desk I don't even know what to do with. Next time I'm sure it'll be a direct corneal implant or something.
So with the computer not working I took a hiatus. It's like my process is so ingrained- make stuff, take pix, edit, list, blog- that once one of the steps broke down the whole thing went to crap. I could easily have taken the opportunity to just make more stuff. But then I had to take care of Mom's cats, the nephews and niece came to visit, my PMS attacked... riots broke out, vikings invaded...
As you can see above, I finally busted out my purple bits and my red bits.The fun thing about lariats- they use up all your stash that's been waiting anxiously to be made into something, and they're so dang long you don't have to hold back.
You guys this screen is so big I feel like I'm making a cross between a blog post and a billboard.
Also, esty's acting up, I can't get to my listings page.
What other exciting news do I have to share? The naughtier of Mom's cats slashed at nephew Carlos and caught him right at a vein and there was blood gushing everywhere; it was very traumatic for everyone. That damn cat never learned to retract his claws, and we were all too distracted with the visit to remember to get them trimmed. And right as Carlos was sobbing and blood was going everywhere, his mom, my baby sister, appeared to visit us and pick up the kids. She just stood there totally calmly with a little smirk on her face.
Meanwhile my PMSed self was like, "You guys, stop yelling, stop running, stop climbing on me, stop looking at me, stop talking, stop breathing so loud..." I think my attempt at spending time with them by just slightly shifting toward their normal, human sleep cycle added to that a lot though.
Whenever they leave I'm amazed at what wonderful individuals they're becoming and also overwhelmed with gratitude that I don't have any offspring myself. Really, I don't know how you people do it. Hard enough keeping my own ass fed and clean...
Speaking of which, just today I went to the dentist after months of - for the first time in my life - flossing correctly and regularly. It was a glorious experience full of joy and laughter, I highly recommend it.
What else? Earrings.
Made some asymmetricals, used some round lever backs for a change.
For today, I thought I'd bring you some wacky owls.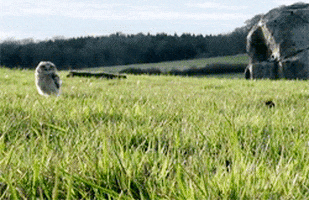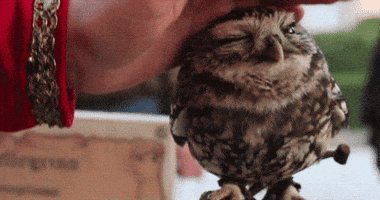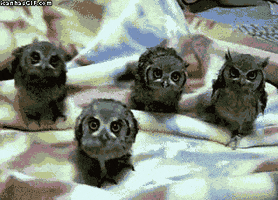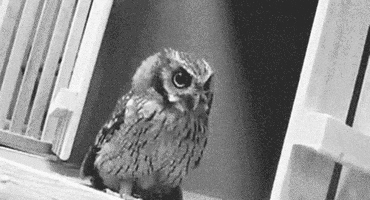 OMG, this computer can handle all the gifs in the world. Now who's gonna stop me from turning this into an all-animal-gifs-all-the-time blog?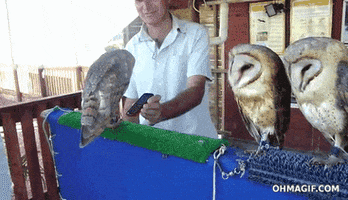 (I know I already showed you this one but you have to look at it again.)
(and if you don't like it you can just...)