OK, this is the last picture I showed you guys of my studio.
That was actually after cleaning it slightly so the guy could fit through to fix my windows.
This is it now:
DUUUUUUDE! Shit is up off the floor! It's like an adult's room! I'm a big girl finally at almost 40 years of age. I still have some shelves to put up, organizing to do and crap to get off the floor but yeah.
So my Cali bits came back (wrapped like 1000x better than they were when sent) and I took some overall image pix just for the listings.
They're fine but... not anywhere as good. But fine.
So yeah, I listed everything.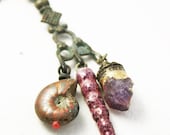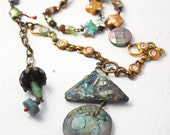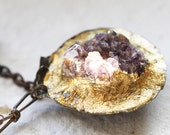 Leaping from the Pinnacle.
Let Heaven Exist.
To Fill Your Heart.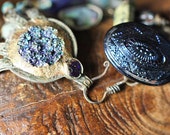 Today in Chi-tow it's 18° F /-8° C, thought I should share.
Also, last night I went to a shindig where my mom was honored with Physician of the Year at the Clinic she volunteers at. They serve 11,000 patients, so there's a lot of doctors but she's the best cuz she's amazing.
Sometimes I forget that Mom's saved millions of people's lives and caught thousands of problems other doctors never could (this has been the theme of her practice since before I was born), that she's basically got superpowers. In the 80s when people started talking about how modern mothers are expected to be superwomen I was like "Yeah that sounds about right.... oh wait, that's a
bad
thing? Cuz no one can really
be
superwoman? Hu." Mom was.
And I could tell stories of the kinds of sexism and racism she's overcome. The other day some doctor was looking at a chart showing how many patients each doctor sees and couldn't believe how far Dr. Rios left them all in the dust. He then actually said, "Wow, your husband sure sees a lot of patients!" Because... even though he'd never even met or seen a Mr Dr Rios... I can't even.
←
Dad kept pressing the button and it wouldn't take a picture and this went on for quite a while until we realized he'd just taken 70 pictures of us. Plus he wrote on his name tag "Eduardo, Dr Rios' Husband" Cuz he's redonk. He's also Dr Rios and thus he is his own husband. Hmm.