I'm not really one for chainmaille but recently I became obsessed with the chain on this necklace here: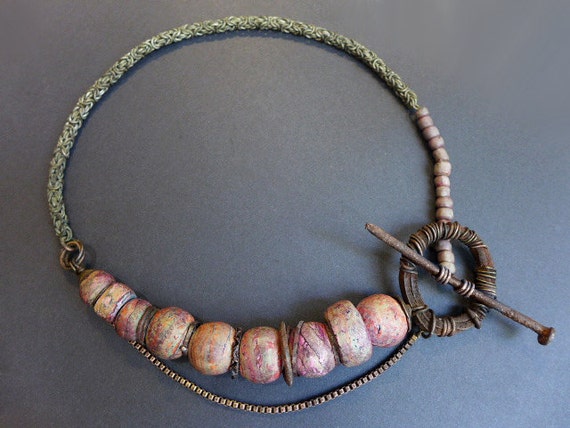 After poking around the Internet a little bit, I found out this is called a byzantine chain. There's lots of tutorials out there showing you how to make it but they're kind of super complicated. As always my brain went right to how I could cheat it and I realized what you need is a double jump ring chain that you can buy already assembled. So based on that, I came up with my ten-million-times-easier method for making Byzantine chain in my very first ever video. Now, I'm assuming we're all agreed that we don't see my horrifically bitten-down-over-a-lifetime nails or the random bits of dirt sticking to my fingers.
I had to split the video into two parts as I floundered around all day trying to figure out how to get the damned video onto this damned blog dammit.
Also click on these to enlarge or you won't be able to see a thing. Blogger isn't letting me enlarge them cuz it's jealous of my natural beauty I think.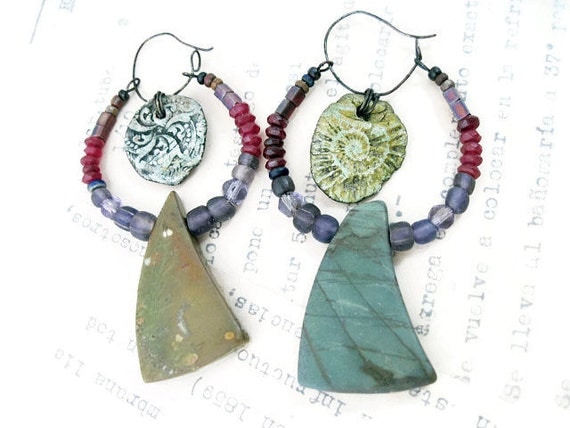 As for the raffle, the winner of these earrings is Greer McNeil! Convo me in etsy please. The next and final two prizes are big necklaces, so donate now for you chance to win!
Click
here for more on what the fundraiser is about.