Or maybe not love expressly and I'm deluding myself.
Pix in the Ca-ri-fo-ni-a sun by Karen of
Artebellasurplus
.
(For some reason I wanted to write California the way my Japanese students used to pronounce it. I love accents.)
OK, but look at the detail.
And yes I'm so obsessed with light that I even brightened these.
Can you tell she's used to taking close-ups of beads?
But also she sent me 58 images of each thing so I've been here picking pictures to just
throw away
for the last 5 hours and it's painful. Unfair.
I'm thinking maybe I should just go outside in the cold to photo...
Cuz now she has to send everything back...
Look at that detail! Texture! Pizza-bearing unicorns!
OK, this one is just sunlight porn.
I just sungasmed, guize.
But check out the delicate little necklaces I'm making.
Squee!
Irridescent
Kathyhaul
ammonite. Did you know the name "ammonite" was inspired by their resemblance to coiled ram's horns? Pliny the Elder (d. 79 AD Pompeii) called these ammonis cornua, "horns of Ammon," after the Egyptian god who wore ram's horns. Yup. In related news, I donated to wikipedia today.
Also
Scorched Earth
dagger and amethyst from my tute.
Maybe I need to dial down the saturation.
So lemme tell you about these pendants. I took all the thimbles from Kathyhaul and all the big crystals I had- the rainbow titanium ones from patroness and clear ones I had, and basically went to town.
I layered lampwork and Roman glass on top.
I added soldering to the top wrap.
And on most of these also added some of my epoxy putty/gold leaf elixir.
Jayzus how many of these did I make?
But they were lots of fun and I love thimbles as bezel cups.
Look how short this one looks above vs. how long below. Hu.
I think they make good talisman/amulets, though of course the import of a thing is up to the wearer.
This one is taking a nap on his ruler.
This one hung itself from despair. I'll stop.
But I'm thinking 45-49 for these or something... Or you can just come to my house and demand them from me and if you're entertaining enough I just might give you one.
I made all dis. I do proud dance.
OMG, lookit all the stuff I listed though.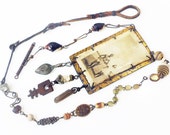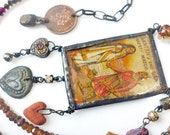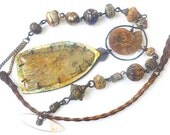 The Paralians.
A Love Song.
Acosmist.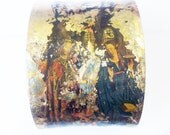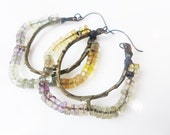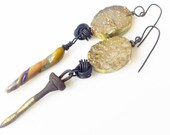 Hearken.
Revelation.
Phantasmagoria.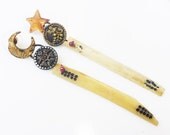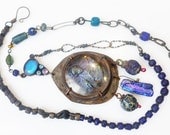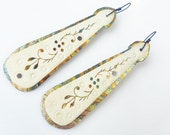 Sabaism.
Your Astonishing Light.
Miracles.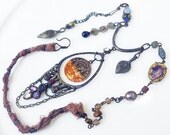 Warrior Woman.
All this blogging is exhausting work:
Now look at the fancifuldevices drawer my awesome buyer and bud Lynn shared
She even keeps all the paper I wrap things in to line it with.
Finally, an otherworldly animation.
I feel a sudden need to eat yogurt.