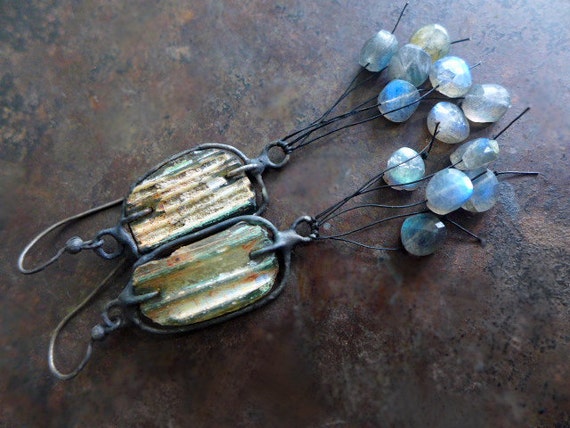 Wind and Water.
I just madephotoeditlisted soooo many things I can't even.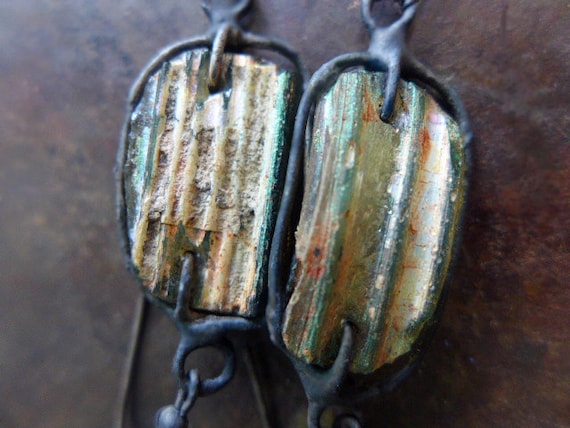 Looketdem ridges! Never seen nun like. Me sleepynotalkgood.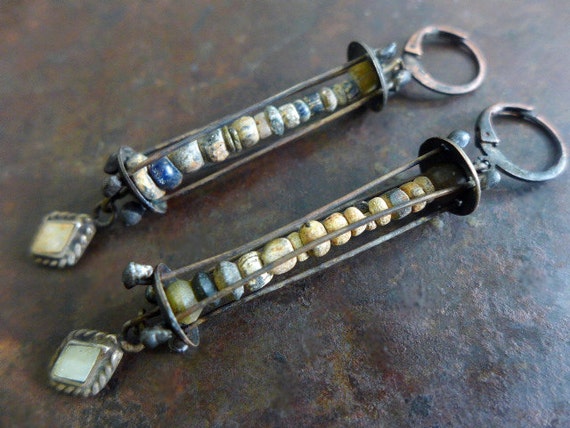 Made on request of friend so no you can't have.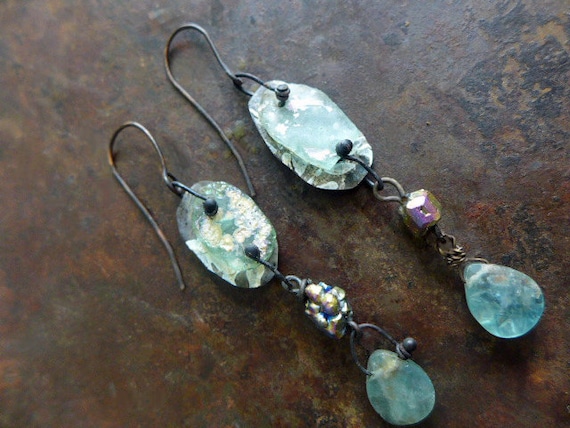 Of Shimmering Rains.
These. See, with the tin? To protect, glass no break.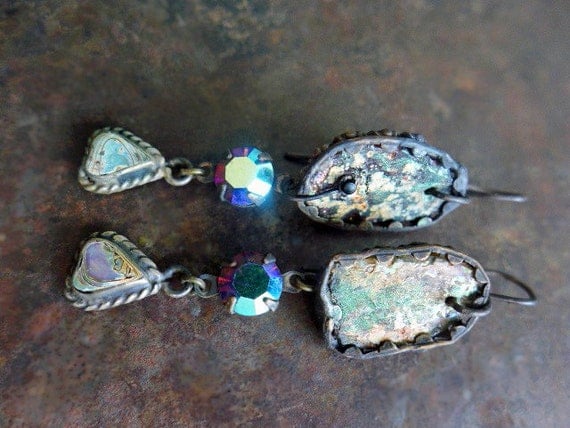 Shadow Veil.
These no break with edge thing.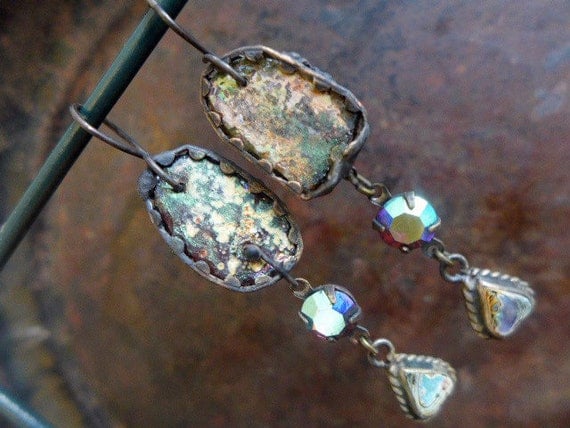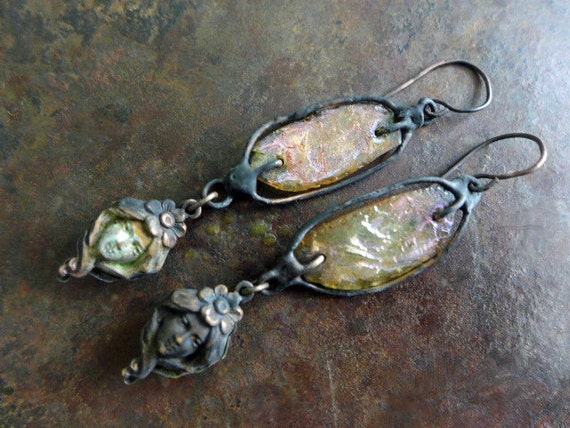 MerMaidens.
These no break with solder frame.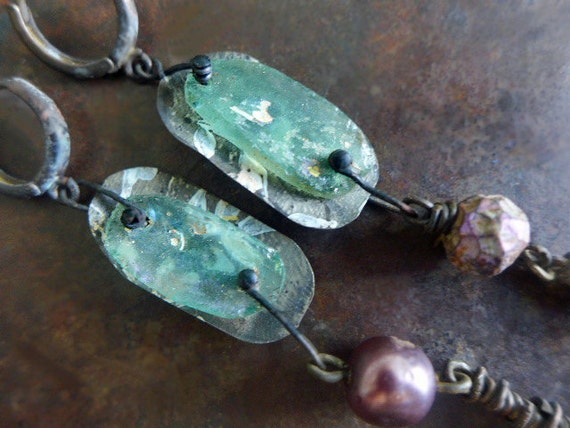 The Lover of the World.
The faceted little lilac is one of my polybabies.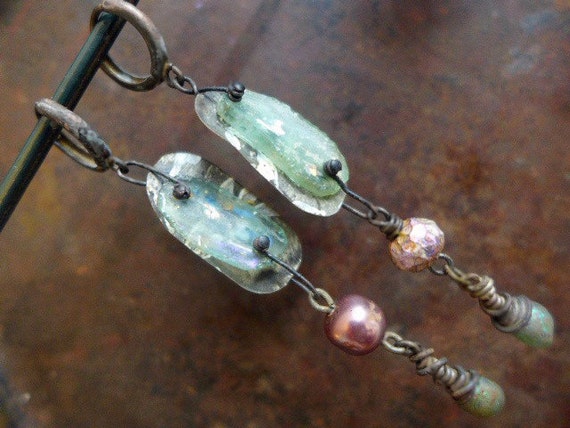 Other's a baroque pearl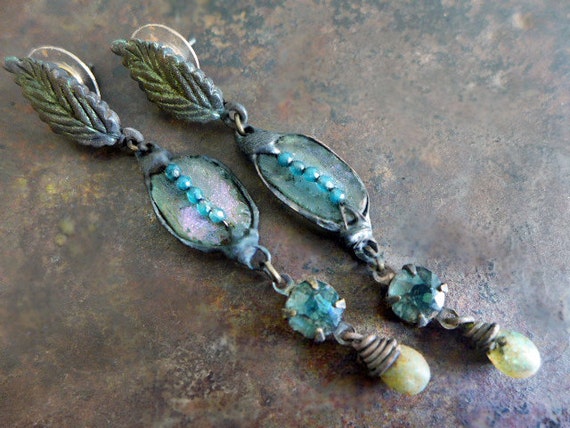 Winding Creek.
These with the longs.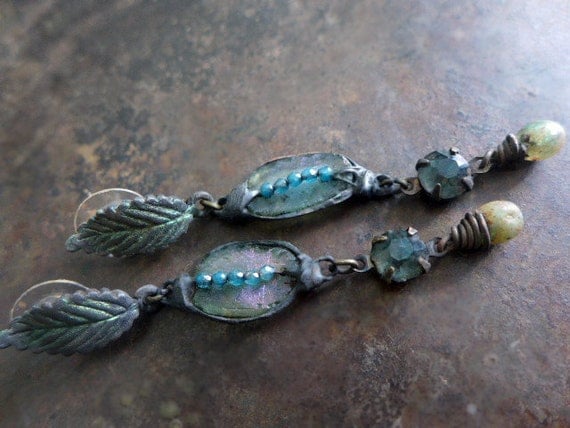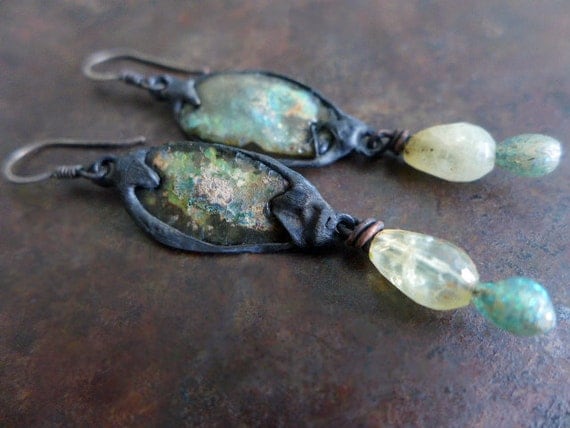 The Strange Pull.
I coated these utee pins in epoxy resin so no break.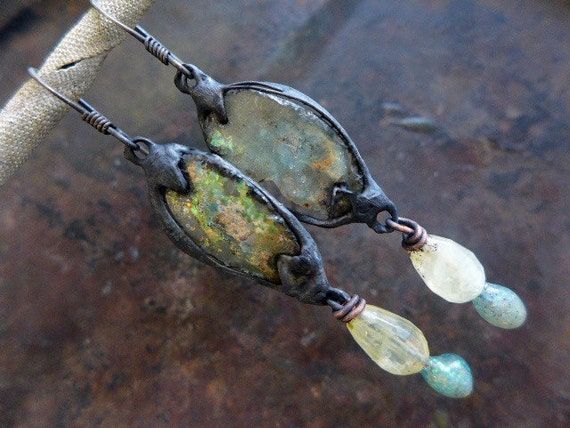 Salvaged sterling ear wires. Super iridescent glass.
Deep Space Love Story.
Crazy sparkle glass, real teeny rubies. Sterling.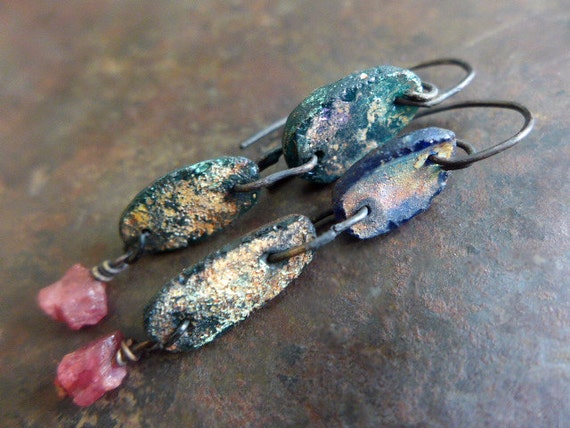 Sister and her goblins are in for weekend so I have to go entertain. Maybe I'll teach them to twek?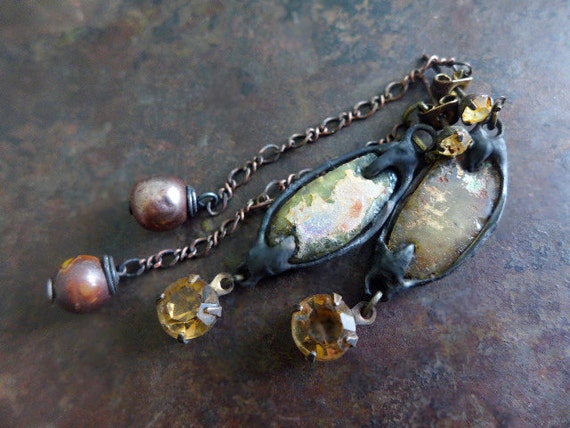 Earthenware.
These have a dangle from the back of the post stoppers or nuts or whatever you call them.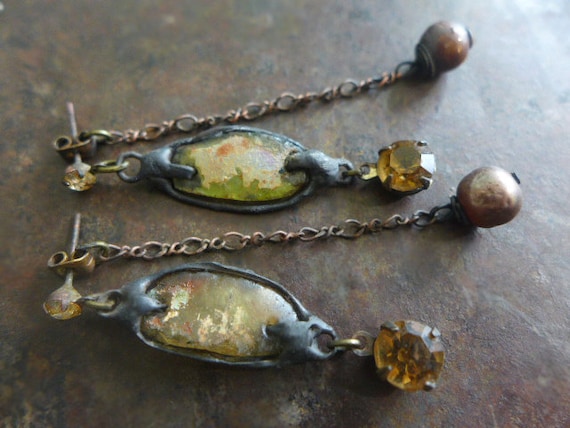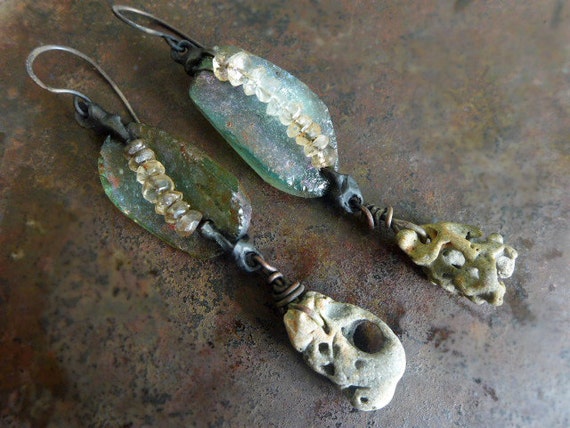 Trust the Water.
And these are my favorite of all because of the holey beach stones.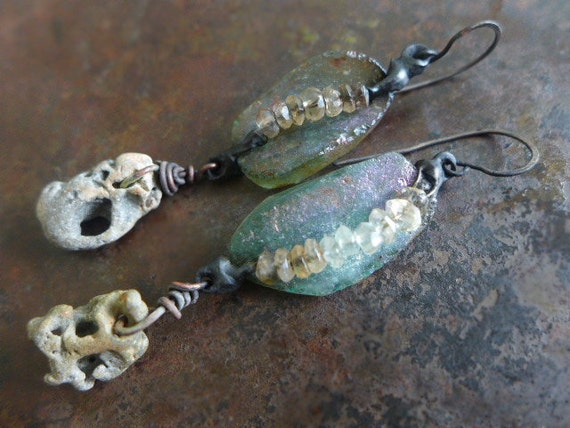 Really never know what's gonna look good or work or what.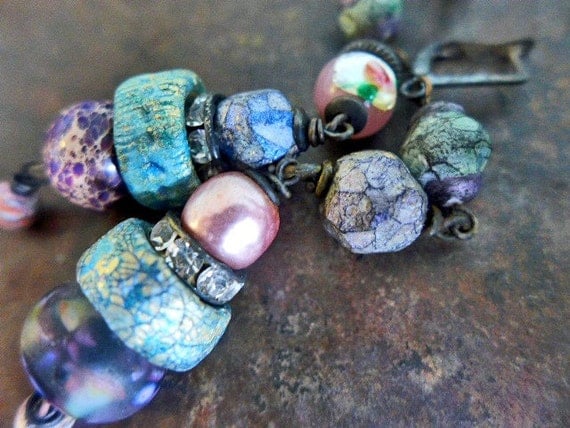 The Enchantress.
Check it these use a bunch of my polybabies.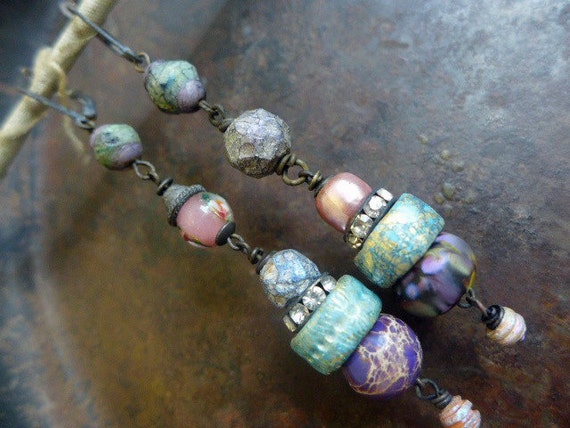 See the faceted ones?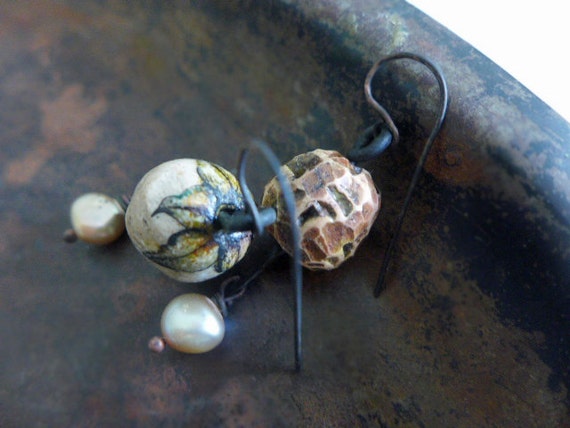 The Lost Self.
Also these simple ones, one is shipwreck's and one is mine.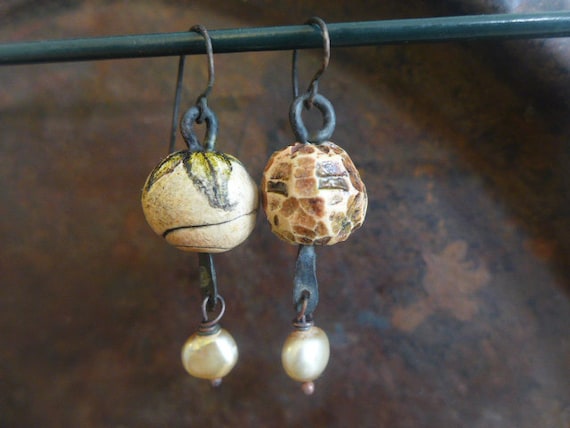 So I think I'mna have to start making bead soups to destash because all I wanna do is make polybeads now. Check out some.
Faceted, painted then sanded.
Used rock salt for those pits:
And regular salt for the surface. Then I shaved off some of the surface cuz they were looking sorta bubble-gummy. Then I attacked them with paints.
Twirls and facets and paint oh my.
Cap type things that are too thin and I have to either try again or fill with epoxy or resin to strongify.
It works really well when you just keep doing shit to them. like, use your acrylics
and
your alcohol inks
and
you knife
and
your textures...
Here's a bead cap texture Shipwreck sent me. Learned you can use a spritz of water as a mold release! That's what I gotta try more of. Got tons more but you get the idea.