Yes, Jorji I'm bundled up because remember how different hemispheres are in different seasons? So its winter down south!
See it sez "I heart my hood" but my hood is actually:
Because the street fair is named Tristan Narvaja after that street. Which is named after some dude. (Who ever remembers who these guys even
are
that we name so many streets after? Like who the hell was Main anyways? Sorry, that was awful.) (And another thing about my bundling up, even though the temperature is something like 55ºF /13 ºC, there's something called the Frio Humedo- wet cold- that fucking makes your
bones
cold. It's soooo much colder than it should be and I'll never make fun of Uruguayans for bitching about the cold ever again.)
Enough of my goofy mug.
Even this to' up hanky Imna use for something.
So much stuuuuf.
So here's yr damned eye candy I've spent all day photoing and editing even tho I have a billion other things I should be doing.
←One of my splurges ($22) because I have no self-control.
I think those are teeny glass drums? And I got 2 of these thin frames that I might cut in half for earrings.
That bottle upper left was free! It was a bit smushed, easily fixed.
And you can see the edges have come apart. Soder'll fix her right up. Makes me wanna start making little metal bottles, actually.
And here's the little bird, missing a bit of ivory detail that came off the tail. Easy fix.
Hexagonal coins smaller than a dime, for earrings.
I'll certainly pop that gold crap out of that drool-inducing frame.
All these medals...
Happen to have gorgeous backs as well. The one lower right actually is gorgeous because it somehow developed an entire rainbow-titanium finish all by its lonesome, though you can't see it here.
Let's check the details, hm?
I'm in love with the back of this, how they made prongs with some clever cuts.
This artisan-made single earring looks like a bunch of random parts joined- easily unjoined for, you know, random parts.
Someone put a teeny arrow stamping in a figa hand. Squeeee.
More tiny hexagonal coins for earrings. The coin upper left has this elaborate connector- part of a medal I think. Perfect for a thick cut-tin clasp for a bracelet.
Before we continue with the eye-candy, some bidness. New listings of a zillion things I had waiting for me when I got back: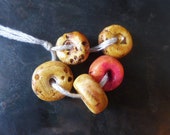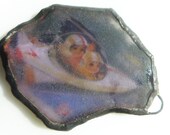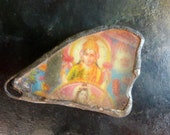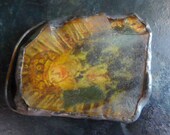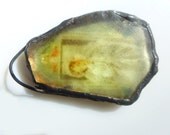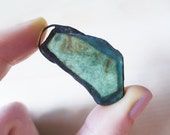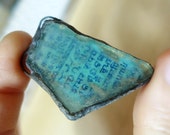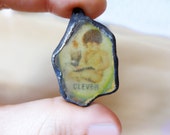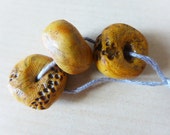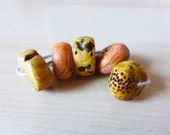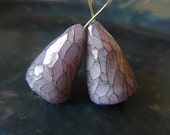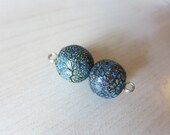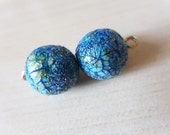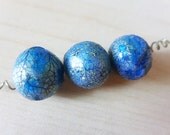 This isn't even a third of it. Goddamnit.
So I'm thinking since I'm back I should celebrate with either a giveaway or a shop sale?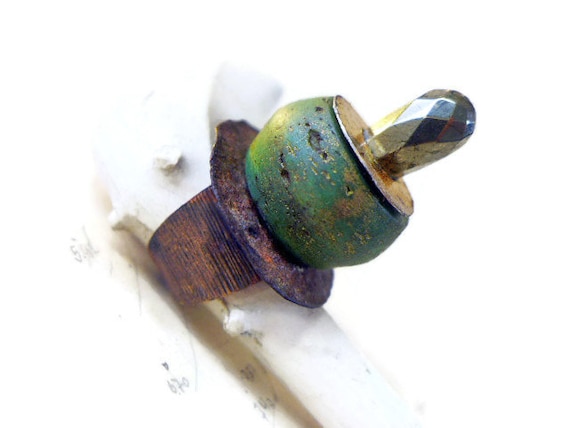 Let's start with a giveaway!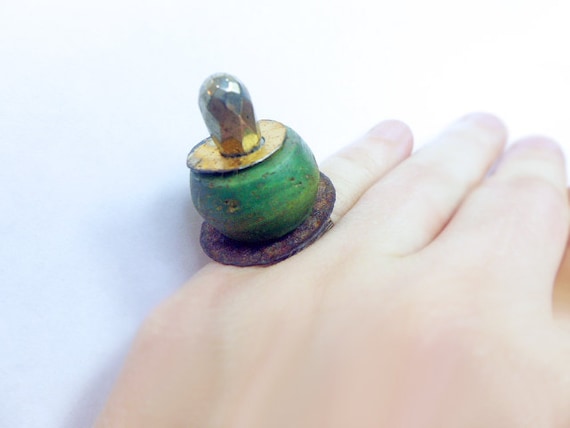 I'll make it good- three different prizes. And all y'all who can't afford my stuff, here's your chance.
Found metal and Hebron bead ring with inverted pyrite drop and gold leafed tin. Adjustable.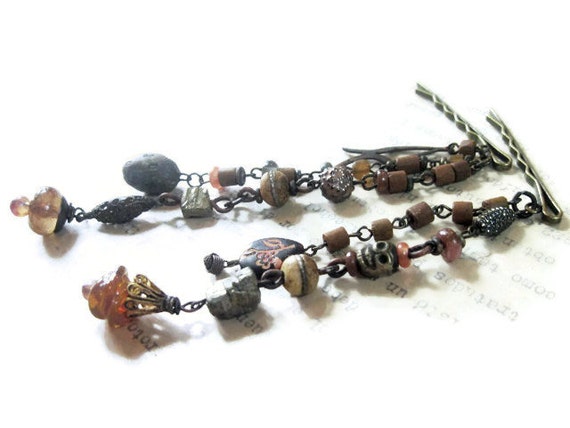 Hair pins made of all kinds of antique and artisan treasure.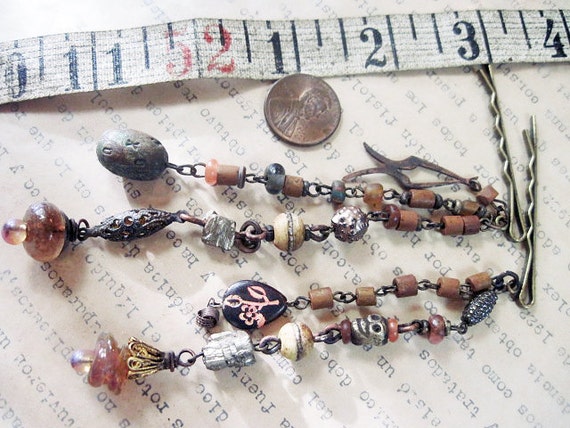 Just leave a comment if you want it.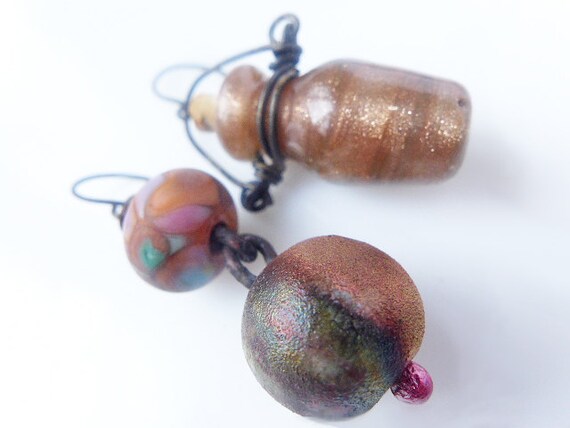 Really awesome tiny asymmetrical earrings.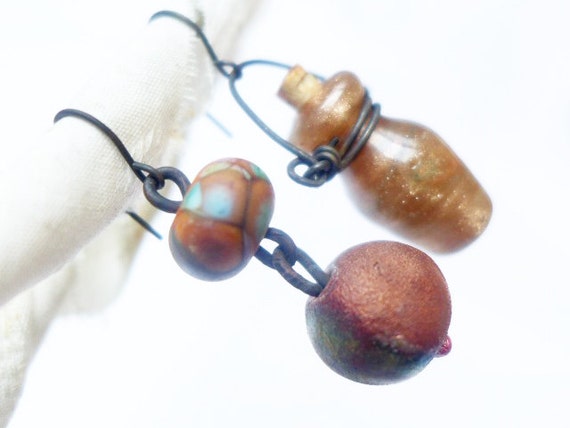 All this blogging got me wore out, as Mr. Devices would say.
To which I can't stop myself from yelling, "WORN out! It's worn not wore! Were you raised by wolves?" .... Which any linguist would tisk at- he's just displaying local color.
*wanders away still mumbling to self*