Don't lie. You know you did.
Manus Dei.
So I decided to put these up for sale, from the tute. Wondered if it would somehow look tacky? But it's not like there'll be a time without the tutes in the shop. Tutes are forever!
The Fearless Kiss Kidnapper.
I was out of it the last couple days. I mean the couple days before the last couple. I was in need of a lot of extra sleep it seems. But the last couple I was making like nutballz!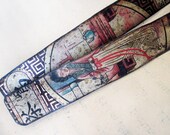 Little Red and the Dragon.
So finally got these up I showed y'all last time.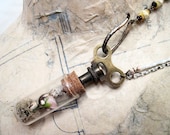 When the Child was a Child.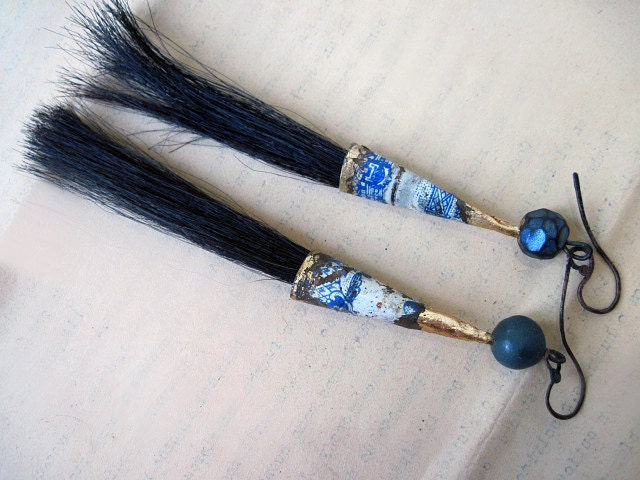 Crepuscle.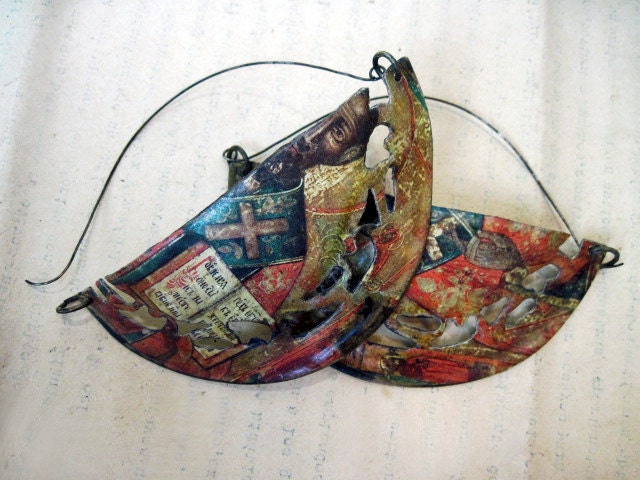 Saint.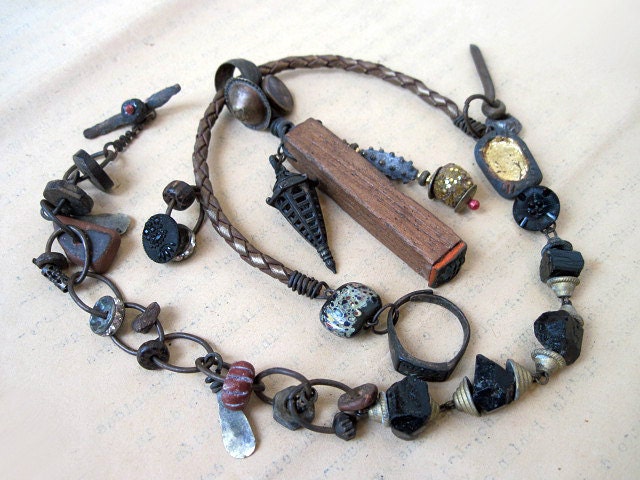 The World.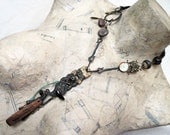 The Music of the Spheres.
This one's already gone, tho.
I dunno, I think I may have priced things high to compensate for the sale. Cuz it's new things- don't wanna just give them away. Sometimes I do.
The Measured Universe.
In my making frenzy after too many days away from my toys, I remembered why I love this so much.
Getting to play with the prettiest little magical bits, making them even prettier and more magical, putting them together in unexpected ways. Man I love this.
From Your Heart's Haven.
Even if all today was photos and listing.
Damn me for coming up with the most complicated way of writing listings ever.
Narrations shmarrations.
Bone Bridge, Flesh Valley.
Theses are like "Throw shit at it and see what sticks!" That's what they're like.
And Goddamn if it didn't work.
The Further Astray.
Yeah, I was in the mood to toss lots of shit at shit.
Aren't you glad you come here to get the ins and outs of my process? "Throw shit at shit."
Soup Song.
Seems too soon to be back to dragging udders around, right? Cuz I totally am. You could fit two of my regular boobs into one of my now boobs.
"But why would you want to?" You ask.
"Cuz boobs are fun to fit into each other, duh." I might answer if I were less of a lady.
This World Which Is Made of Our Love for Emptiness.
Oh, awesome Rumi poem goes with these.
Two sort of 'reveals' in this post. First- Sparrow! Those beads are just the kind you'd get from one the necklaces you salvage. So lookit:
Angels of Torment.
The teeny whites and pearly ones are vintage, the beige are Indonesian and the mint are from dollarbead.
And they're perfectly adorable. And I finally found something to do with this damned quartz pyramid.
Inspiration? Yes of course: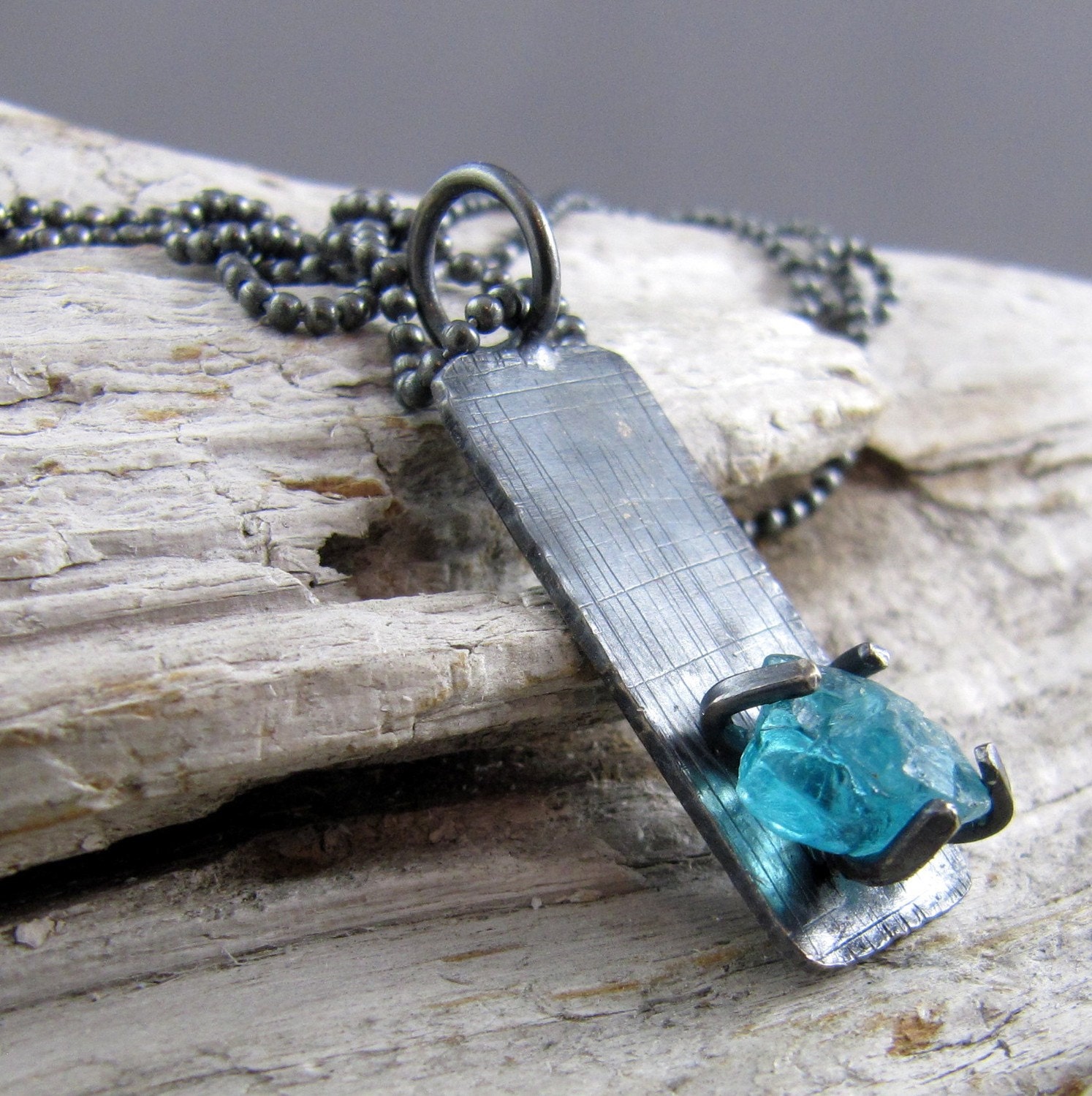 By
this
awesome etsyan.
So my second and final 'reveal' piece... by which I think I mean piece I'm eager to show y'all... um, is this-
Decent into the Elder Blood.
It's got all sortsa gold leafing on garnets, black tourmalines, clay, ceramic, cloisonne (oh wait that one's not foiled), metal Afghan and yeah.
But wait! There's more! Call now and you also get this hammered copper hook I made and am sorta pleased with because of its length. In addition, you'll notice a circle of velvet trim from which hooks a tin cone with a sexy horse hair tail hanging down. Oh yeah.
But we're so confident you'll love your decentintotheelderblood choker that for a limited time only we're also throwing in an antique Uruguayan needle case which has been oxidized and foiled. If you wore it now, the case would open and the whole piece would flop right off. But! I'm going to either A- put a special prayer/poem/blessing in it at the request of the buyer, then close it forever, or B- send as is for the buyer to add, I dunno, grandma's ashes and that tooth that fell out when she got into a drunken bar brawl and adhere it shut herself.
How much would you expect to pay for all this? Ten, twenty million dollars? Well, if you call within the last 20 minutes, cuz we can't do this all day, you can have this entire goddamn package for just one low payment of 43104.00 Yemeni rials! That's just 3 installments of 76 086.6667 Albanian lek! I also accept Botswana Pulas and recently passed gall stones.