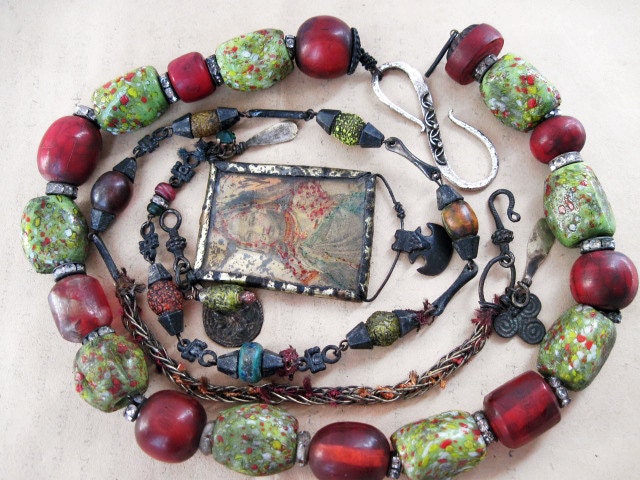 So my dollarbeads aren't good enough, your highness? Well, check these babies out!!! I had a custom request from a regular and she likes colorful. So... yeah!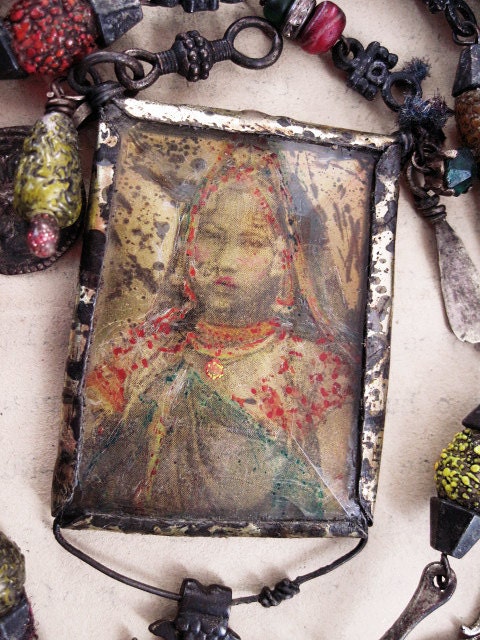 Obviously, I gave them some acrylic washinks with the blackness.
Also, I got her there via transfer and layer of utee. I back painted the glass for some color, which is cool b/c when you shift it around the color doesn't match up with the photo image in back and it looks neat.
I really overdid the color so I sorta scratched it off which left tons of scratches on the glass...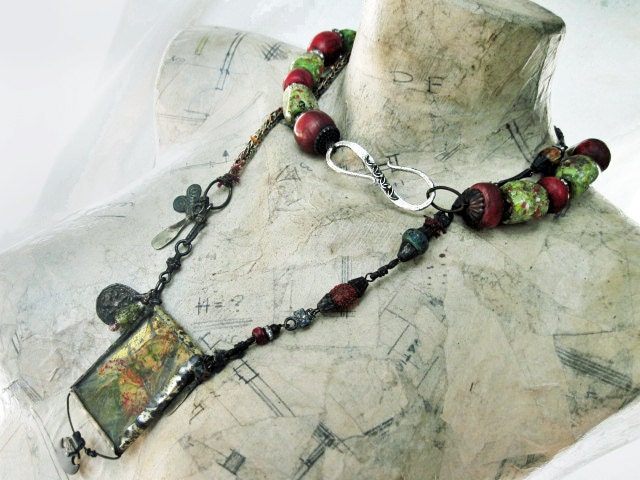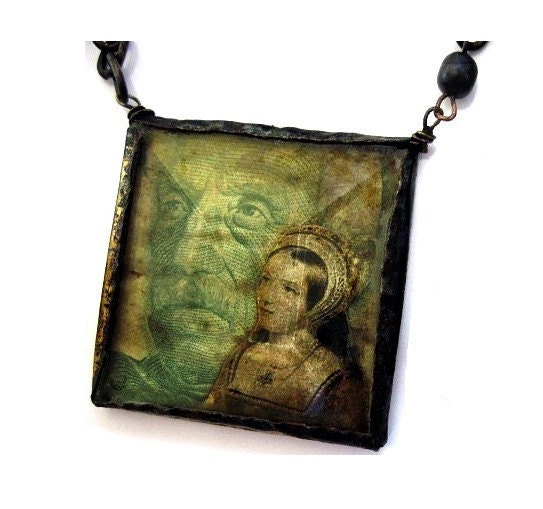 Also, just to note- I only did custom for her cuz she has been a regular forever and her requests are like "Like this one --->>
but with an indian girl with lots of color and coin-type things and do your thing all over it."
So I actually made it a combo of 2 necklaces. She loves her some tribal. I had the idea to tone down the tribal w/the rhinestone rondelle bling and of course, gigantor beads make good chokers.
Used these:
, these:
and these on the smaller one:
and a couple others.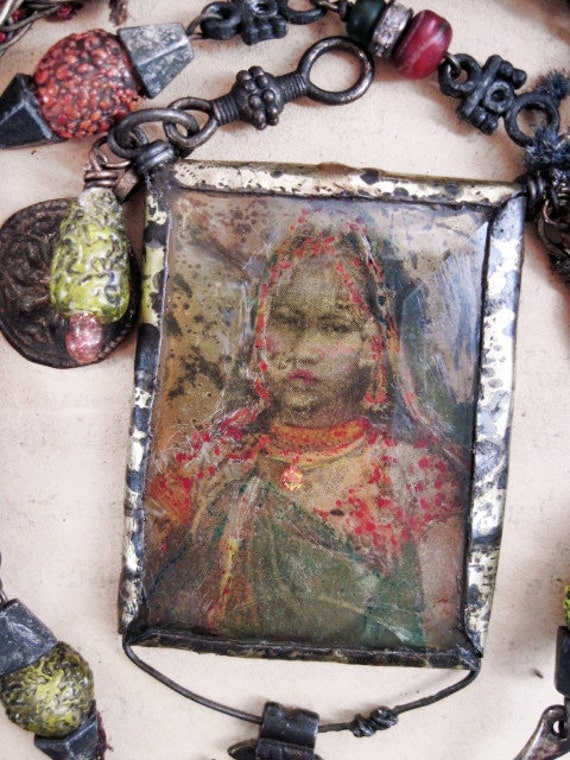 Dunno if it isn't a bit too dinged-up. What with the scratches.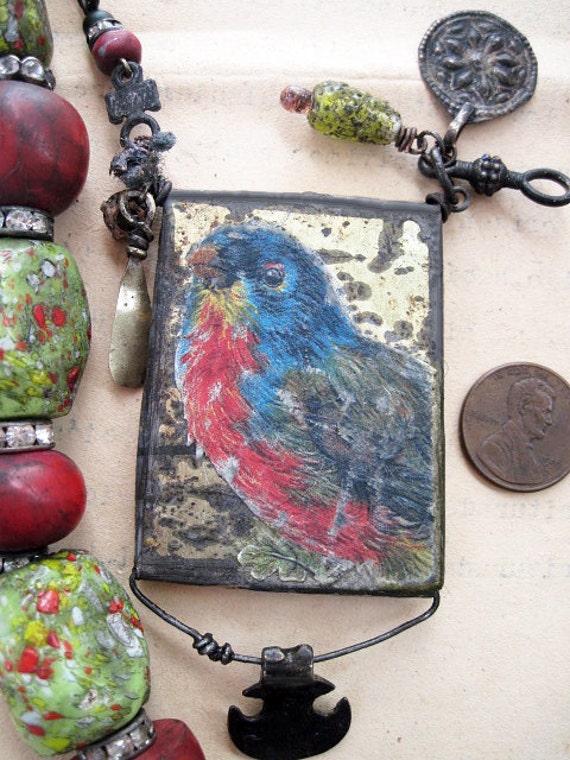 I could open it back up and erase the scratches with some of that diamond glaze stuff I think I have somewhere.
Maybe I should show you 50 more pictures of the same damn piece?