I've been having lighting issues. Well Chicago and the entire Midwest has been having lighting issues, I should say.
But I managed a couple pendants. I really tried to tone down that sharp yellow tone of indoor lighting, but oh well.
Another cosmic lady.
With lots of starry iridescent bits all about her.
So guess what? Yesterday I turned 38. I woke up this 'morning' at 3 o'clock with a hangover.
A sugar hangover. I'm not turning 21, sheesh. I just got a lot of chocolate from mom and hubs.
Yeah, I added verdigris to this and I don't think it was even worth the effort.
This one needed it more since the color of the gold leaf was just sitting there all lonely.
Here's a cuff I reworked from forever ago. I went in like a chump and erased all the background in this picture up here because it was all shadows. Oh the wasted hours of my life! (Sez the gal who woke up at 3. I wrote 'gal' instead of 'girl' because of how I just turned 38. But now I sound fucking western or something. And a 'woman' doesn't wake up at 3. She wears business suits with pencil skirts and sensible pumps.)
What else? Well, this, but I had trouble with the light agains.
Here's something but I'm having balance issues and need to re-work:
I thought I was making use of these amazing hands from my Uruhaul (thanks anvilartifacts for that one) only to realize they look insubstantial and chintzy with the over-sized beads.
I'll figure something out.
I have more but see, I'm working on a top-secret project for a book I've been invited to be in... No, no. That sentence was just to boring to be allowed to continue. You'd much rather hear how I got the microglitters on the edge of this agate slice and that black tourmaline chunk below.
Well, it's a long and arduous process that first involves discovering a whole category of fun bits on etsy called "nail polish jewelry."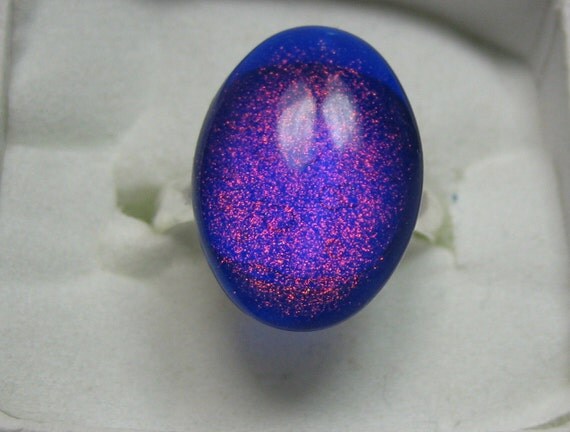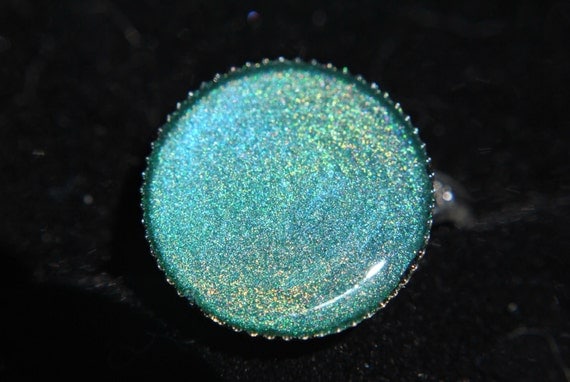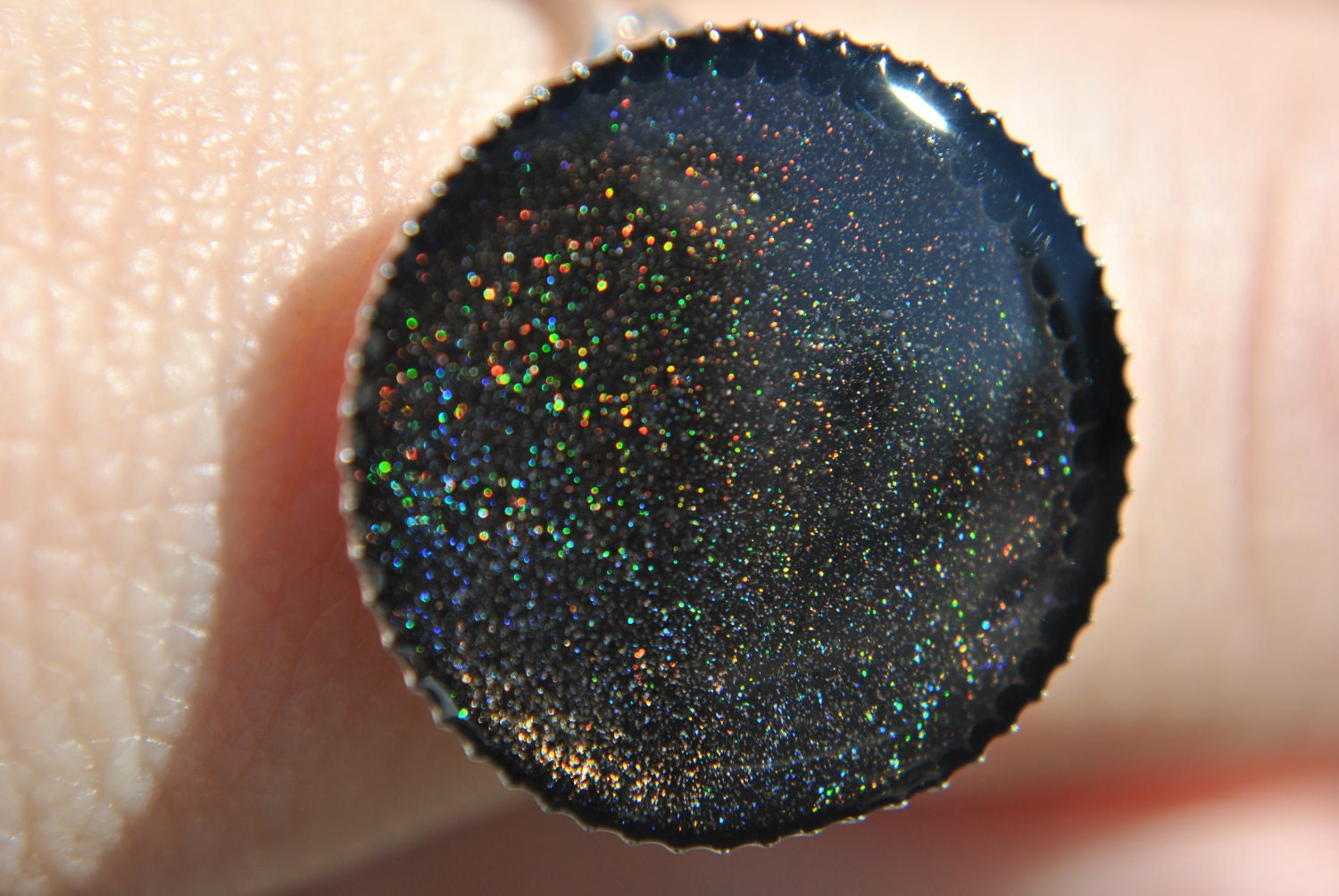 One thing I liked about the above is the listing mentioned the exact nail polish used. From which I learned about 'holographic' colors. Did an etsy search, ordered by price which led me to these awesome minis:
From
Enkelini
.
Now comes the really hard part. You have to unscrew the bottles (though not both at the same time!), take out the applicator top and shmear it all over da theeng. Try to keep up with me here. I'm saying you gotta do all this while making sure not to pass out from the smell you'd forgotten was neuron-endingly toxic. I mean, worse than uncapping two brand-new sharpies and sticking each high up into your nostrils then taping your mouth shut. Just saying.
Anyways, know when you're babbling and think you can salvage it into something funny but as you see the end looming you realize it's gonna fall flat? This is absolutely nothing like that.