I'm kinda digging this way of posting just a couple pieces at a time. Whadday'all think?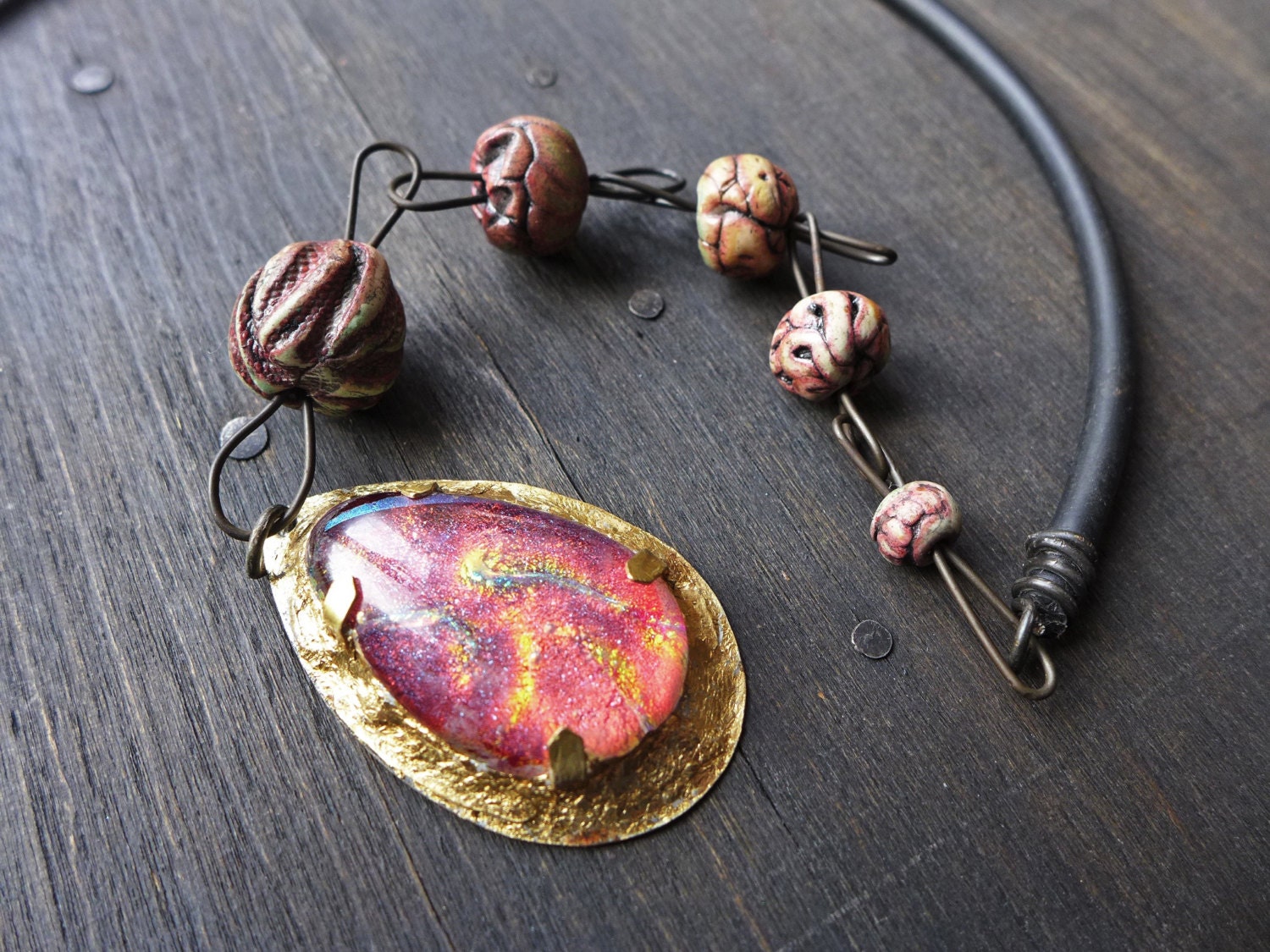 All the Lights.
And maybe it means I can blog a ton of pictures of each without feeling like I'm spamming you.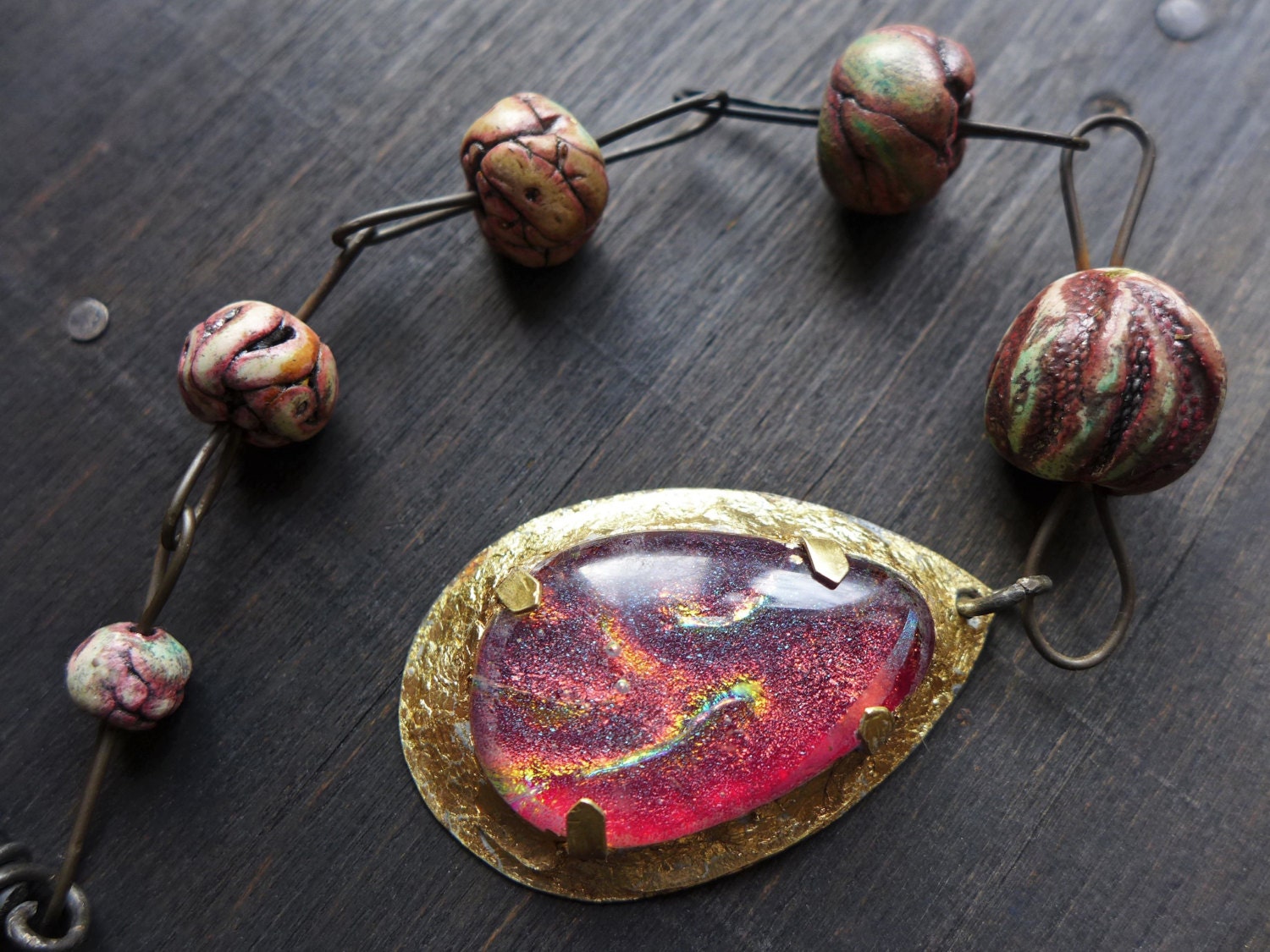 Cuz I'm friggin' head-over-heels about these beads I made with shipwreckdandy and I'm not ashamed to shout it from the rooftops!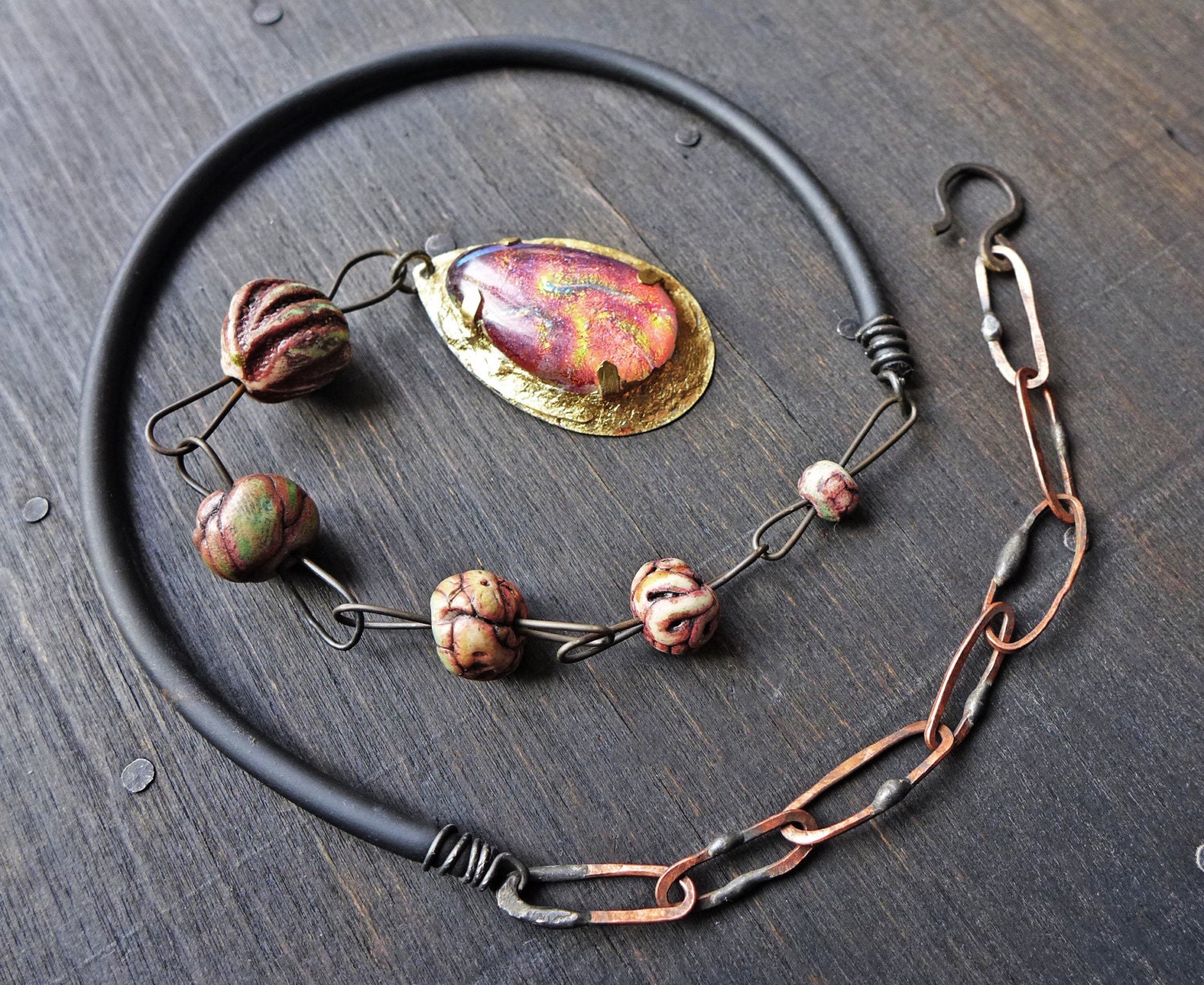 In all honesty I don't even know how to get on my rooftop.
But I spent such a long, fun time coloring in those babies, I internally squee whenever I look at them. The whole necklace is very unusual for me- what with the rubber cord and the color and the lack of old stuff.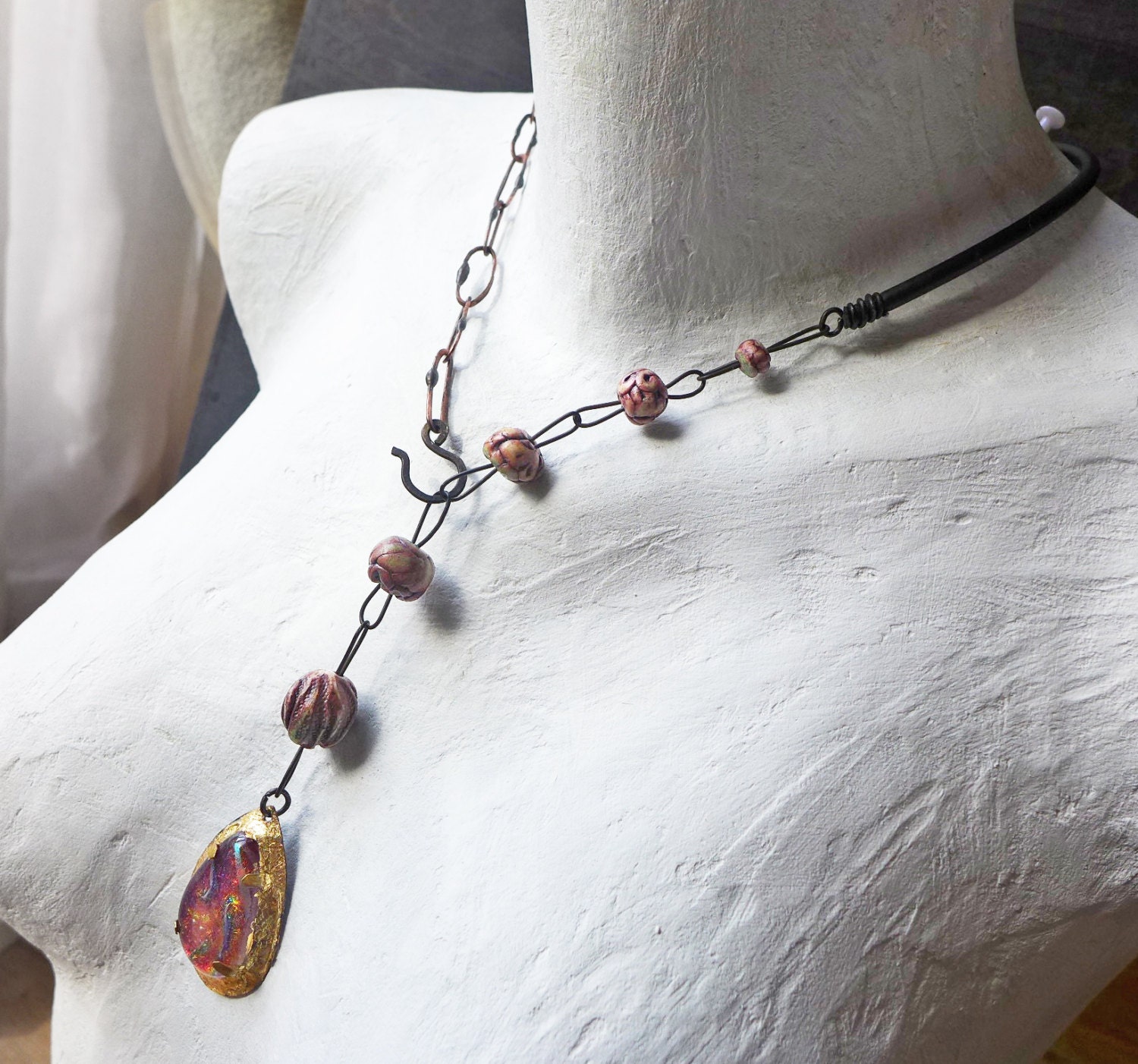 Now, Sparrow will chide me for this mannequin pic, saying it should be head-on to really give you an idea of how it looks worn, but I just love my action angles! It gives it such an energy... But I am weaning myself off them, slowly. This one crept up on me.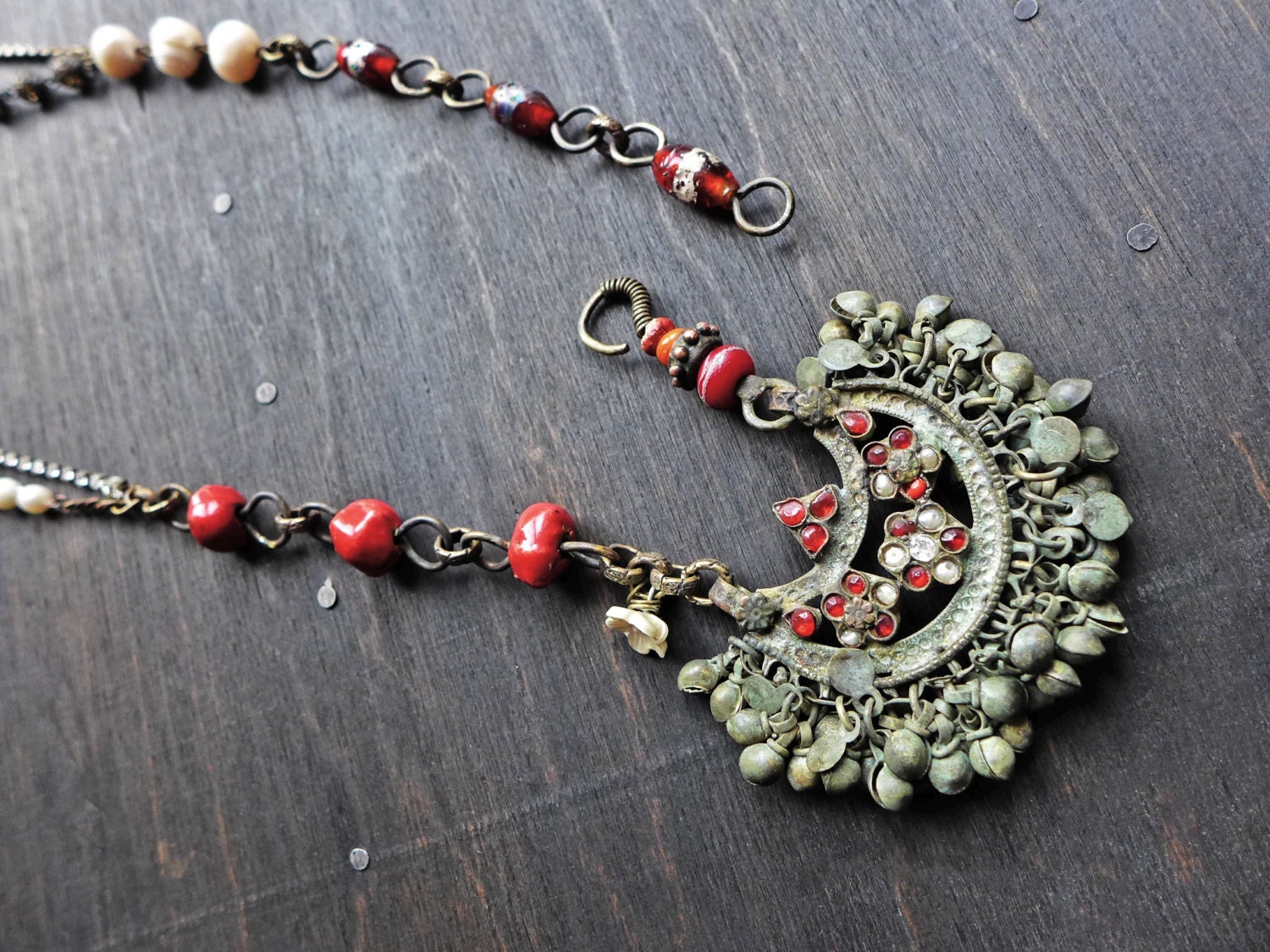 Henotic.
I forgot to mention when I was saying all the similarities me and my online art friends share, most of us have some terrible medical problems. The serotonin that regulates your brain balance also regulates your whole bod balance so, yeah. We're a mess.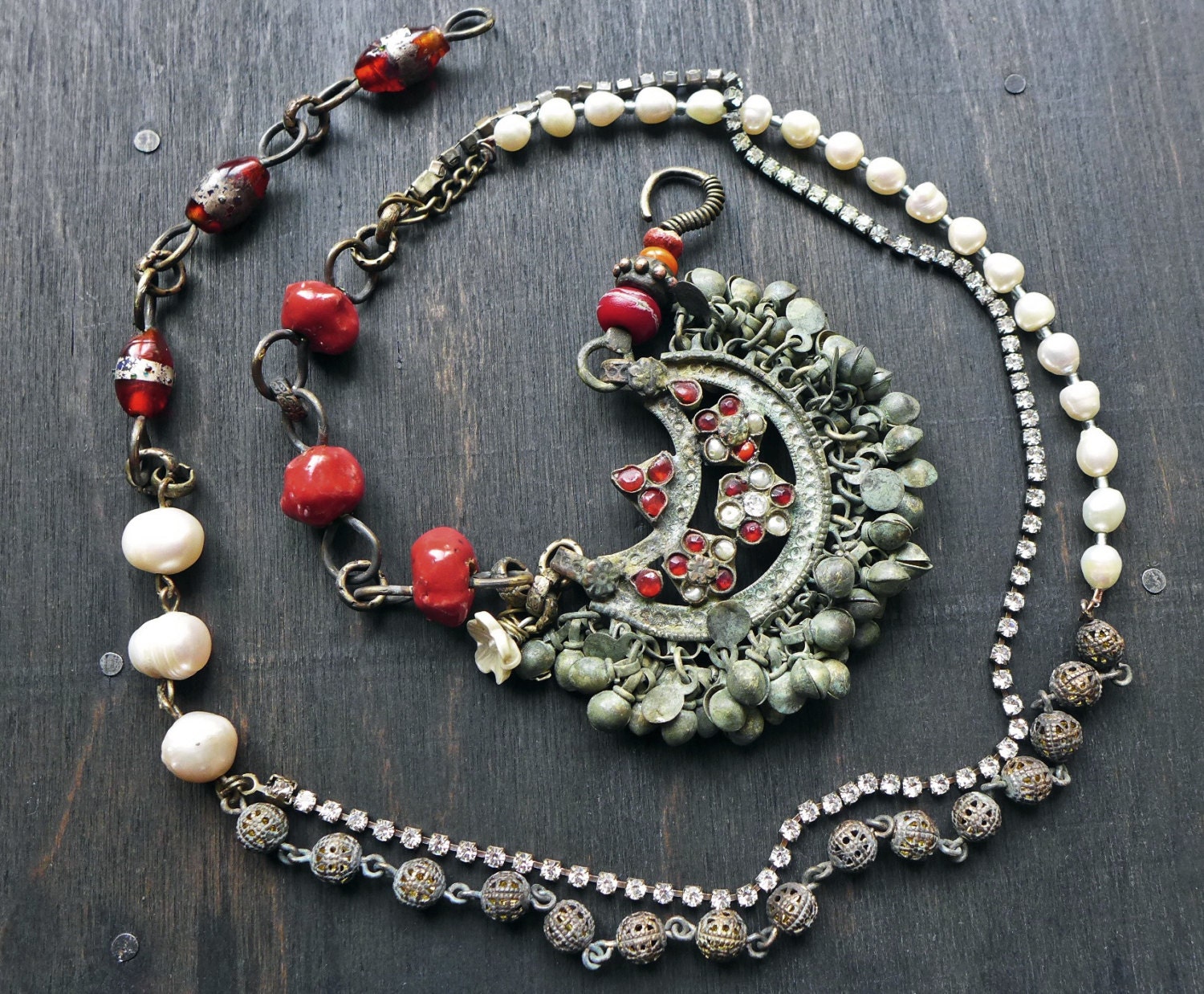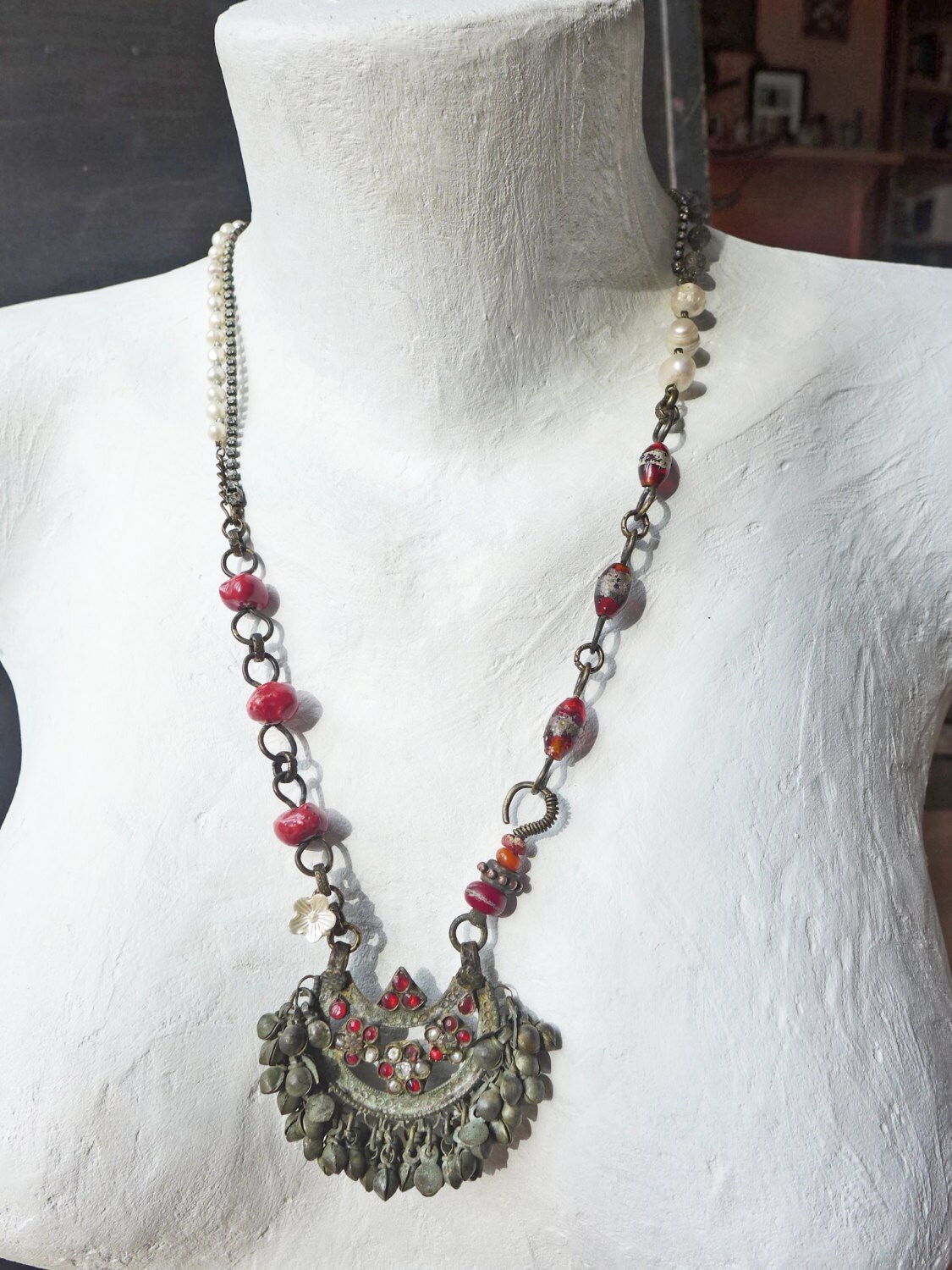 But there used to be no internet to share your woes and realize how unoriginal you were. I used to think I was an alien among humans, so finding myself to perfectly fit a stereotype is just fine with me.
Look, this mannequin pic is almost exactly head-on. OK, there's a tiny tilt to the left...
I got this sweet comment last post that started, "Been shyly lurking for a long time..." and the person who wrote it was called
beadspy
, which cracked me up. Like are you shyly lurking or are you
spying on my beads
? *Grabs stash possessively*
I entertain myself with really dumb things for hours.
There was an online IQ test and I was like, "Hell, I'm super smart, I can totally rock this." The first question started something like, "A train leaves..." And I smash my iPad into the wall trying to shut it down in a state of panic. Phew! That was close. I fully embrace the title of complete idiot if it means I never have to do math again. My heart is racing just remembering all that word-problem nonsense.
Earlier today all dizzy from Zumba I took forever to remember what 5+4 equals. I was literally, in my head going, "Well, 5+3 is eight, so..." I'm pretty sure my dad would take that as a sign of a brain tumor.