Yo homies. Time for another mini update.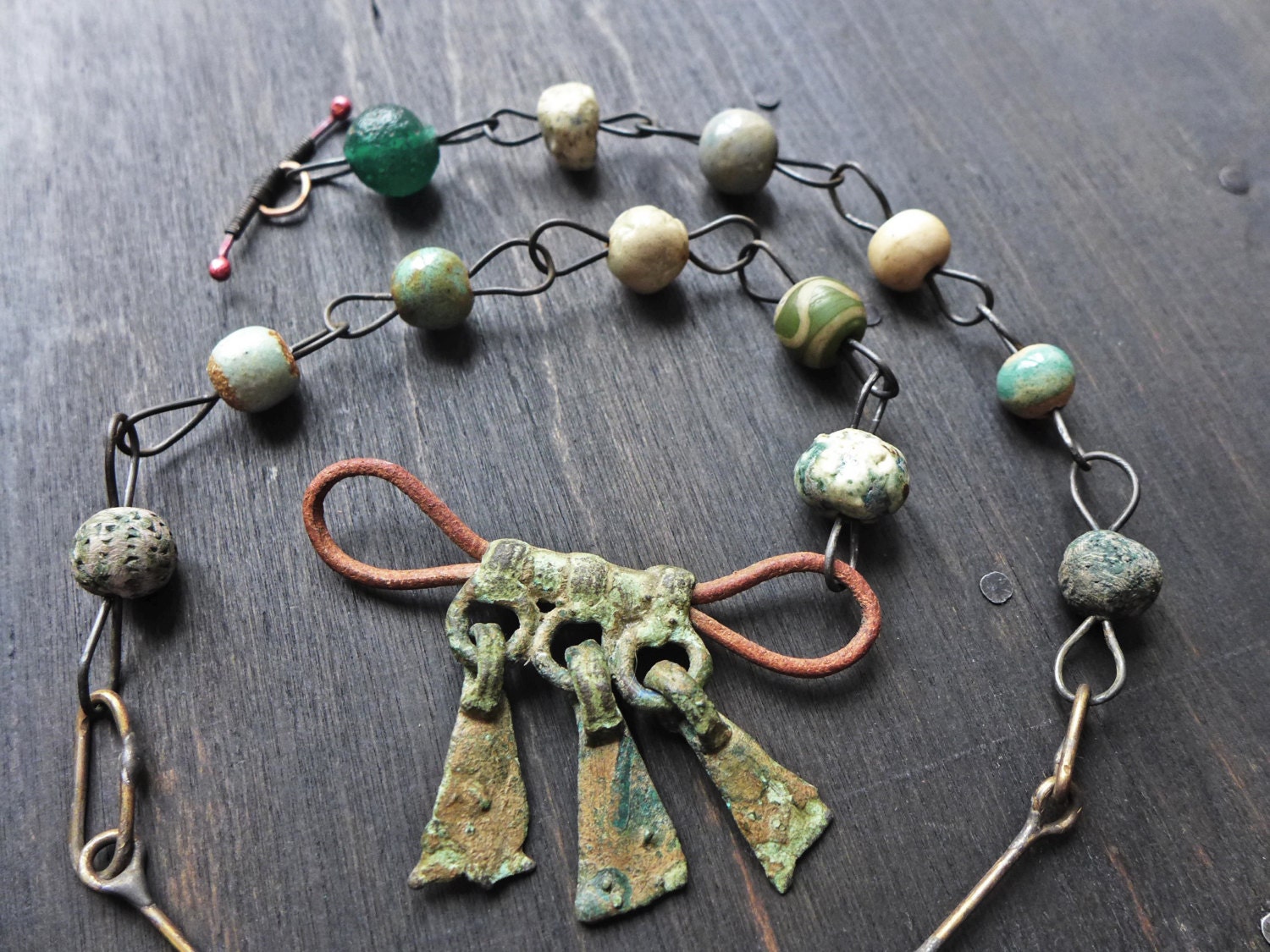 Pentimento
- visible traces of earlier paintings under layers of more recent paintings on canvas. Traces of time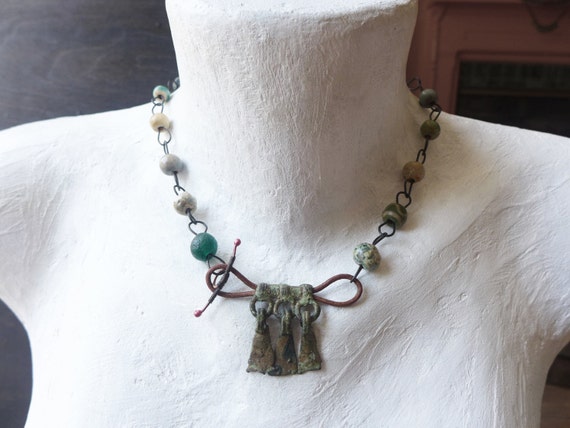 Sheesh I'm sorry to hear about all y'all's health problems. I hope my little creations distract you from the ugliness of life or something.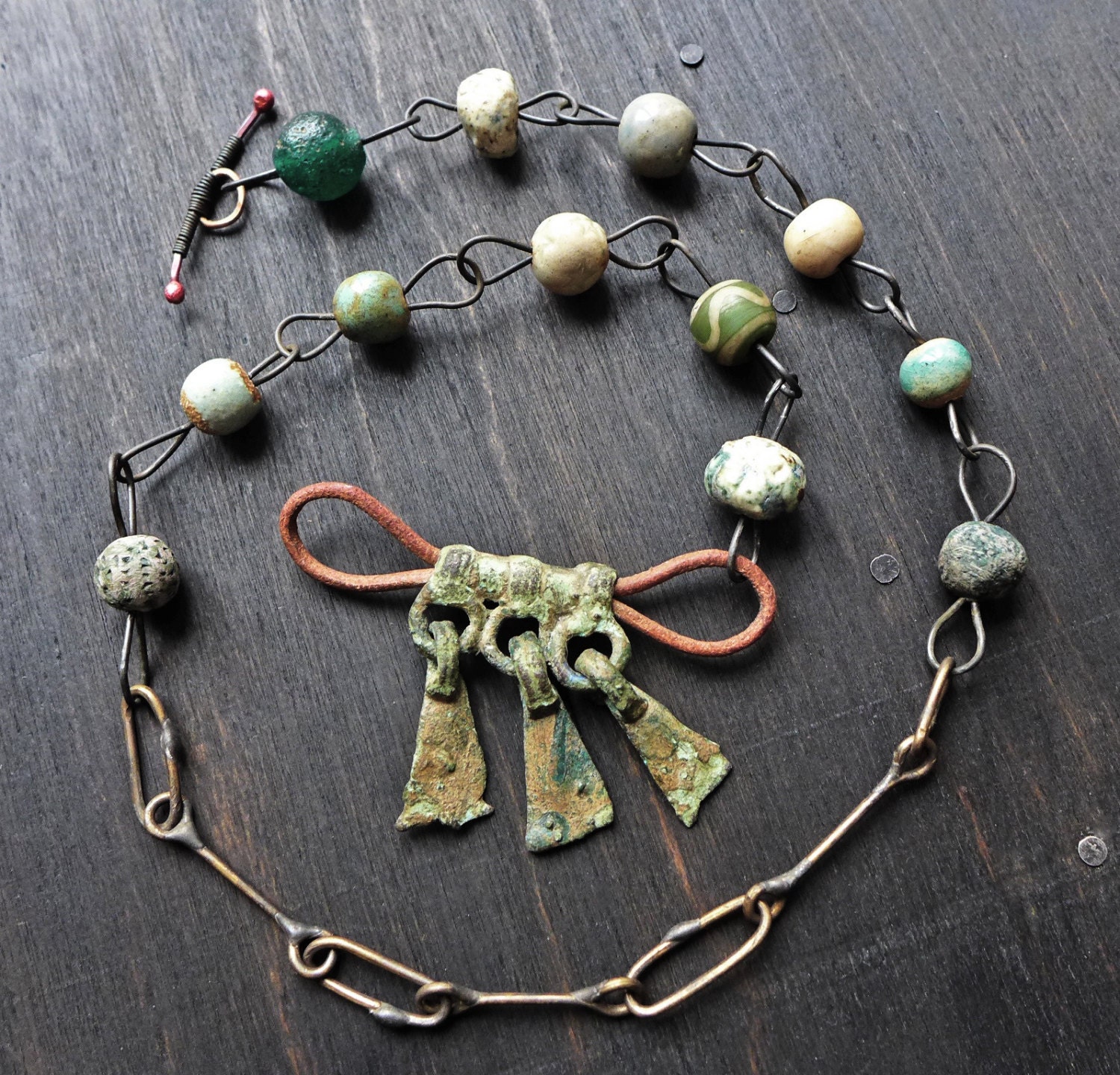 If not what are you doing here. Speaking of the ugliness of life, my studio is a disaster area. As it turns out the just-hit-by-a-hurricane aesthetic is not conducive to creativity (despite what the Wizard of Oz would have you believe)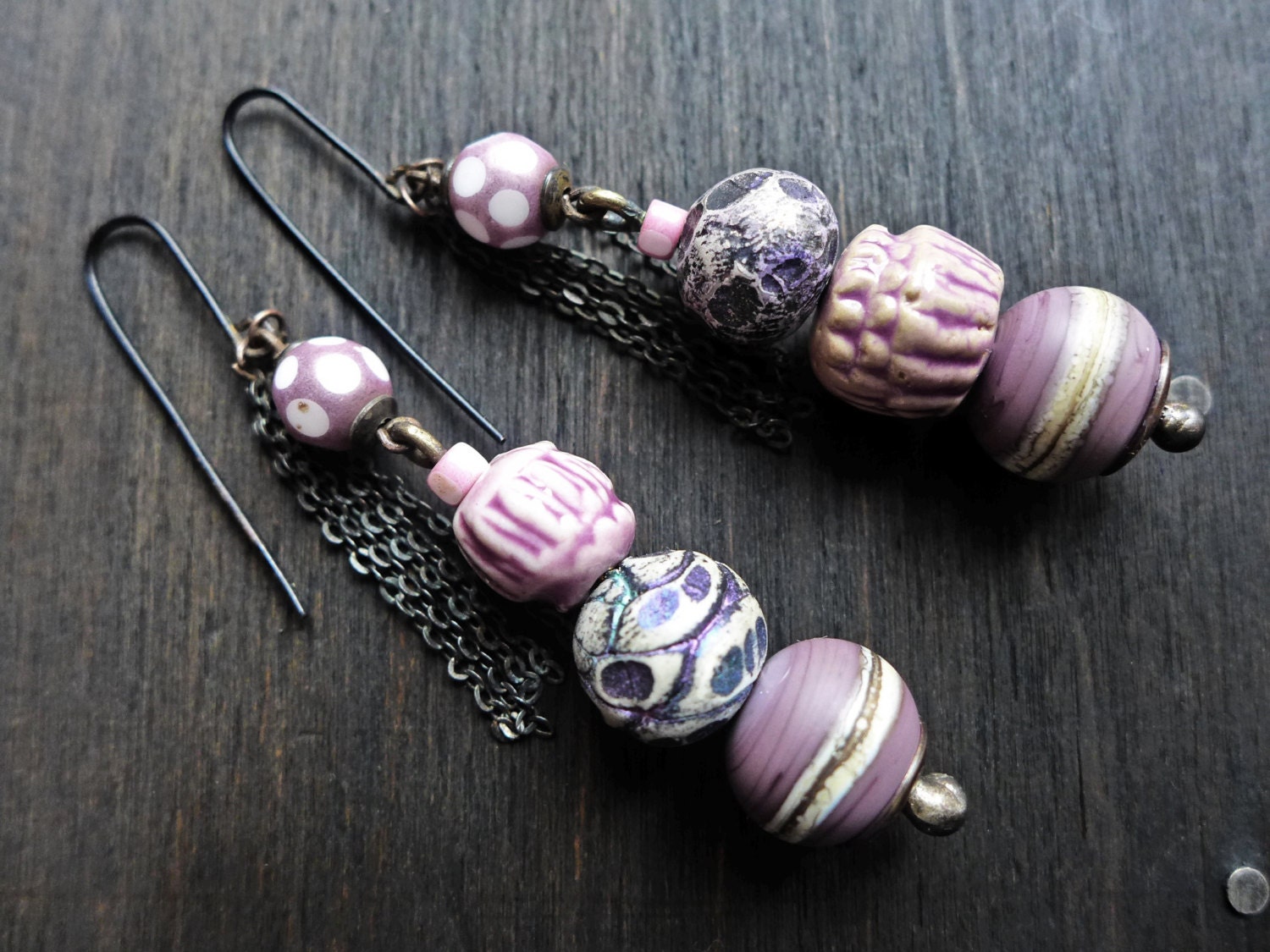 Elysian
So this week has been all about throwing things out and making destash lots.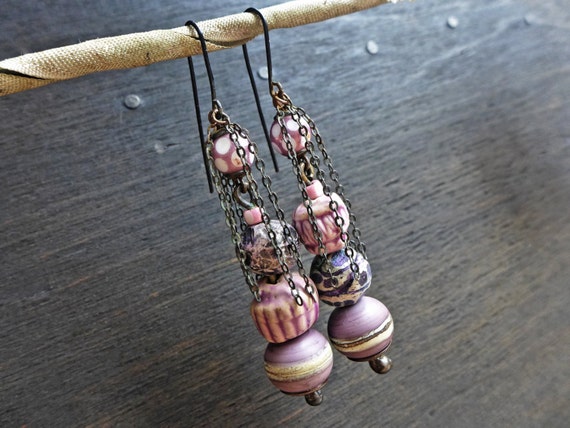 You heard me- destash lots. AKA, your favorite things ever. It's been years since I've done this and boy was it overdue. I made eight lots but already gave one away. These are organized by color and I only have four sets of photos complete.
Note: These will have to go out in small priority boxes ($7) so any space left will be
packed
with more stuff of equal value/quality.
********PLEASE CLICK TO SEE PIX IN MUCH BETTER DETAIL********
COPPER LOT #1 ------- $48 plus shipping
SOLD
That lovely beaded purse is a bit frayed. If any of you do resin, I think that resin would be a great way to keep it from unraveling.
Beads, charms, findings. I'll probably stuff a bunch more in there.
The rhinestone chain already has connectors at the ends. That's a miniature copper platter under that raku skull. Always meant to resin an assortment of stones in there but I never did. There's also an adjustable bangle, coco wood heishi, hand-dyed silk, coins, leather cord, a variety of chain...
Stamped brass banding. Can we all stop to admire my nails which I stopped biting for the first time since I was a wee child just because I thought I might do another tute and photoshopping my nails to not make you puke is the ass-pain-in-est part of making tutes!
And here's stuff opened. That dance card holder has a little place for a pencil. You can cut a little pad out of vintage papers and slot it in there.
COPPER LOT #2 ----------------- $55 plus shipping
SOLD
This one even has a little mini frame with a lovely pre-Raphaelite painting in there.
That owl is an original by bronze artist Anna Chernykh, it's double-sided. The finding along the bottom I had one that I cut and filled with solder to make a couple toggles with. Rhinestone chain, ceramic connector, beach pottery, medallion, buttons, coins, antique pen nib.
Pale gold leafing pen, copper Middle Eastern prayer vessel, mini ladel, weird heavy brass findings up top. Tiny tin container, Virgin Mary locket, wood beads, lucite beads... slab of orange stone...
Also thick brass cuff base. Hand-dyed silk and leather cord, raku skull, coco wood heishi. Screw-bezel, stamped brass banding....oh look at that ornate filigree cockroach. And the lid with the clear top.
Heavy dapped copper suns... An ancient ammonite fossil.
Here's the three container-type things opened up.
SILVER LOT--------------------$66
SOLD
That huge medallion was once a sort of pocket watch cover. I think you can connect it via the hinge.
Warning- that huge pearl has a large hole drilled through but in it is glued a leather cord. If you have a drill, that should be easy to remove. Hinged sterling locket.
There's a sweet little salt shaker but I unscrewed the cap to show how well it fits as a finding for this huge crystal. Also cast metal baby spoon from Uruguay, shells with iridescence,
That stone is drilled, it's not a cab. You get a tube of silver Rub-n-Buff.
Strips of salvaged tin, polymer clay earring connectors, kuchi dangles, smokey quartz crystal points... gun charm!...
Two adjustable bangles, champaign stamp pad, silk, and an experiment of mine in copper and solder. It might be salvageable maybe if you have a tumbler. Or it's just an odd artifact. There's a fake Indian head coin shank and two authentic Indian head coin dapped buttons. Also a ton of filigree bead caps.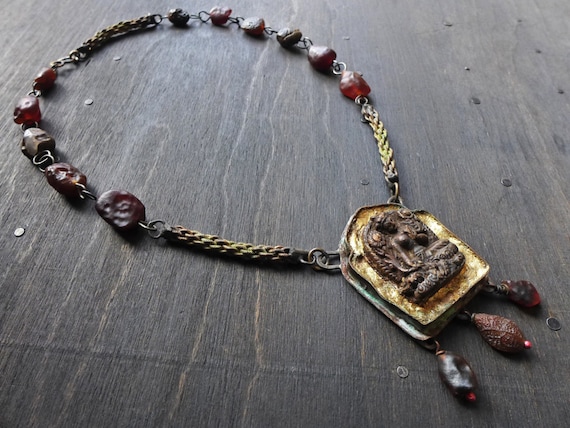 Now this strange thing was the top of the Buddhist reliquary that broke off. I made it into this piece on the right.
This hinge things are to hold a piece of glass.
BLACK LOT #1---------- $38 plus shipping.
SOLD
This lot includes a thick strip of leather the perfect size for a cuff.
The cross on the right is a button. The rhinestone chain can be connected poking hole sin the brass bit. Black coco wood heishi.
Bottom right by the kuchi connectors there's some black rosary chain and in that is a weird long thing- it's actually polymer clay back from my over-cooking fiasco. It might make a neat pendant. Also a finger rosary (that circle with the little bubbles all around the edge).
Inside the shears finger circles are glass pony beads and teeeeny nail heads. If you sew you can do something with that. Mop button, horn pipe beads, antique african bone beads, die cast finding, dapped shank buttons from authentic Indian head nickels. Trade beads, findings...
And this wacky antique Russian stamp with violet ink stains and a bottom which I've painted with this green/gold color, as seen in first image. Aaand I added some handles there. So you can make a strange necklace.
Phew! So that's it for now.
If you want any of these, you must
leave a comment here saying which lot you want and your email address
. I don't wanna be inundated with etsy convos so sorry ladies, but that's the only way.