The Warmth of Embers.
The next two listings I'm putting up are all about warmy-warmz. I've tried calling this color amber, topaz and just plain brown- even yellow!- but I can't shake the feeling there's a better word for it I'm forgetting.
Lately blogger isn't letting me see my cursor and it's really hard to do anything without it... But anyways, look at that pretty-ass coin. It's from Brazil, 1927. The only time I polish to bring out the details instead of leaving something dark and oxidized is with coins. The intricacy of the designs is just delicious.
The biwa and rhinestone drops below, I tinted with alcohol ink to get them that golden color. (That's another word I've tried in tags and titles- golden.) Always seal your alcohol ink work! Also your alcohol probably.
Cwtch
(Welsh): "to hug, a safe welcoming place."
I used the same two colors of ink on the mop button and rhinestones here. I think the colors were called ginger and mushroom?
I always feel like mop should be MOP, but then it seems like I'm yelling cuz I think mother of pearl is so important. But if you just write mop, I always think=====>>
Sparrow wrote a funny comment:
"Oh also maybe I have a brain tumor as well because the other day I was watching wheel of fortune and the puzzle revealed and I read "rousing applesauce" and I went on a huge rant about how wtf does that even mean and basically it wasn't until I googled it 5 min later and goog said "did you mean applause?" Yes I did."
And I liked it not only because "rousing applesauce" is just the kind of nonsense that will make me laugh for days, holy christ, but also cuz I know that when she says she "went on a rant", it was just her ranting to herself.
I too have very spirited discussions with the audience in my head.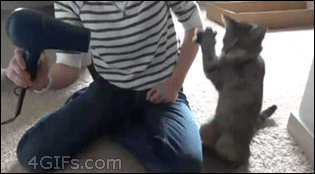 Here's me gesticulating wildly while I talk to the imaginary people.