Here are the next two things I just listed today.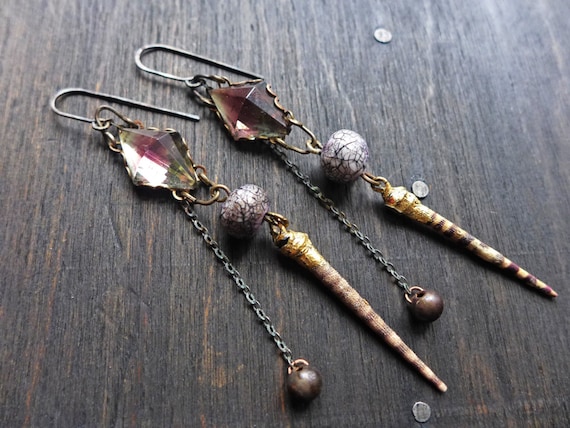 Regal Cobwebs.
But these are already reserved. Sorry. (Not sorry.)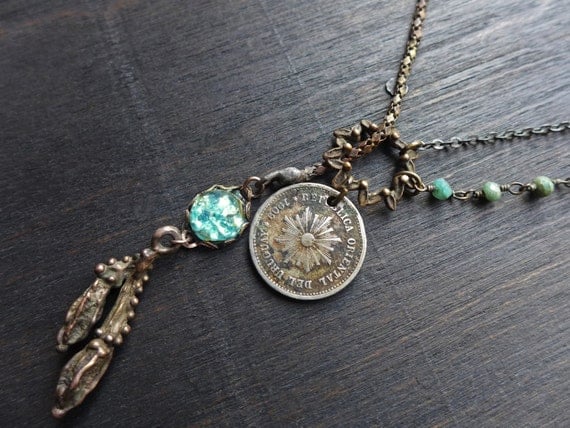 Shinrin-yoku.
And here's something super delicate with more work by Anna Chernykh.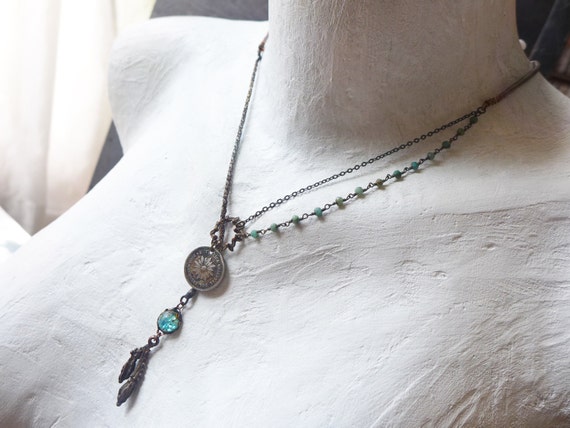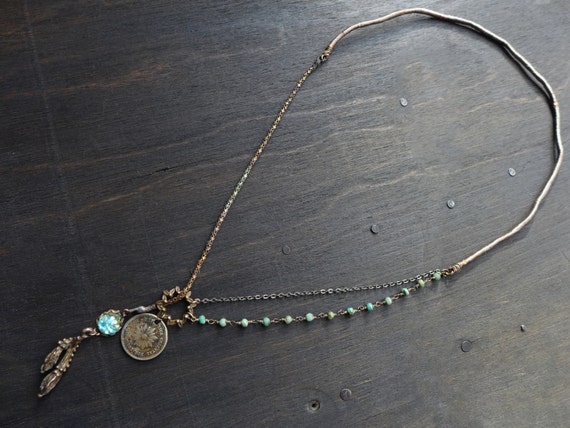 Have you seen that etsy's changing their look? There's going to be a "shop icon" but no banner? I've had the same banner since I started and there might be some separation anxiety for me. At least I'll still have it here on me blag.
So I took three of my favorite images off my spirit board on pinterest and came up with:
All very meaningful to me personally but I don't know if it reads visually so I might change it. I feel like I have my own symbolic alphabet but no one else necessarily even knows there's a language being spoken there.
I've been thinking about how lovely all my correspondences have been with all the wonderful people I've met through fanicifuldevices, and how similar we all are. Awkward nutty borderline shut-ins with messed up sleep cycles and more sincerity than we know what to do with. More creative and more sensitive than most, totally open, self-doubting, short on moola... part of me feels like, without pictures and voices/gestures/physical quirks to go by, you all blend in to one wonderful best friend... I l know many of you are shy to write or comment, and it's ok. Just know I'm rooting for you wherever you are.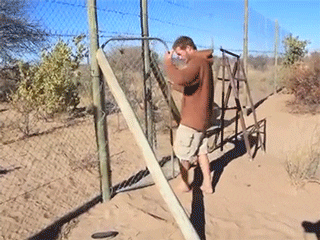 (Left- me meeting y'all in person.)