It's time for another update.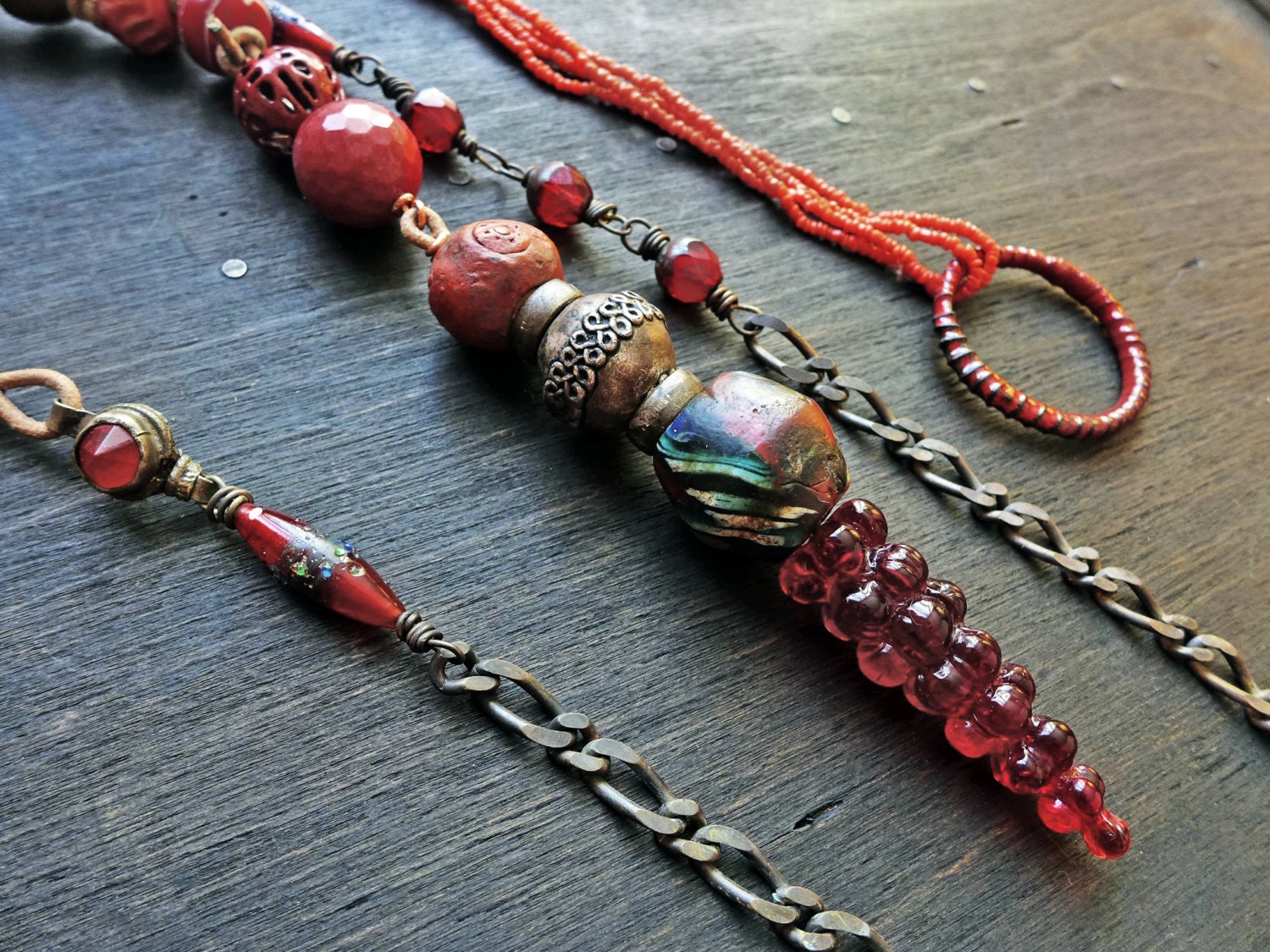 Red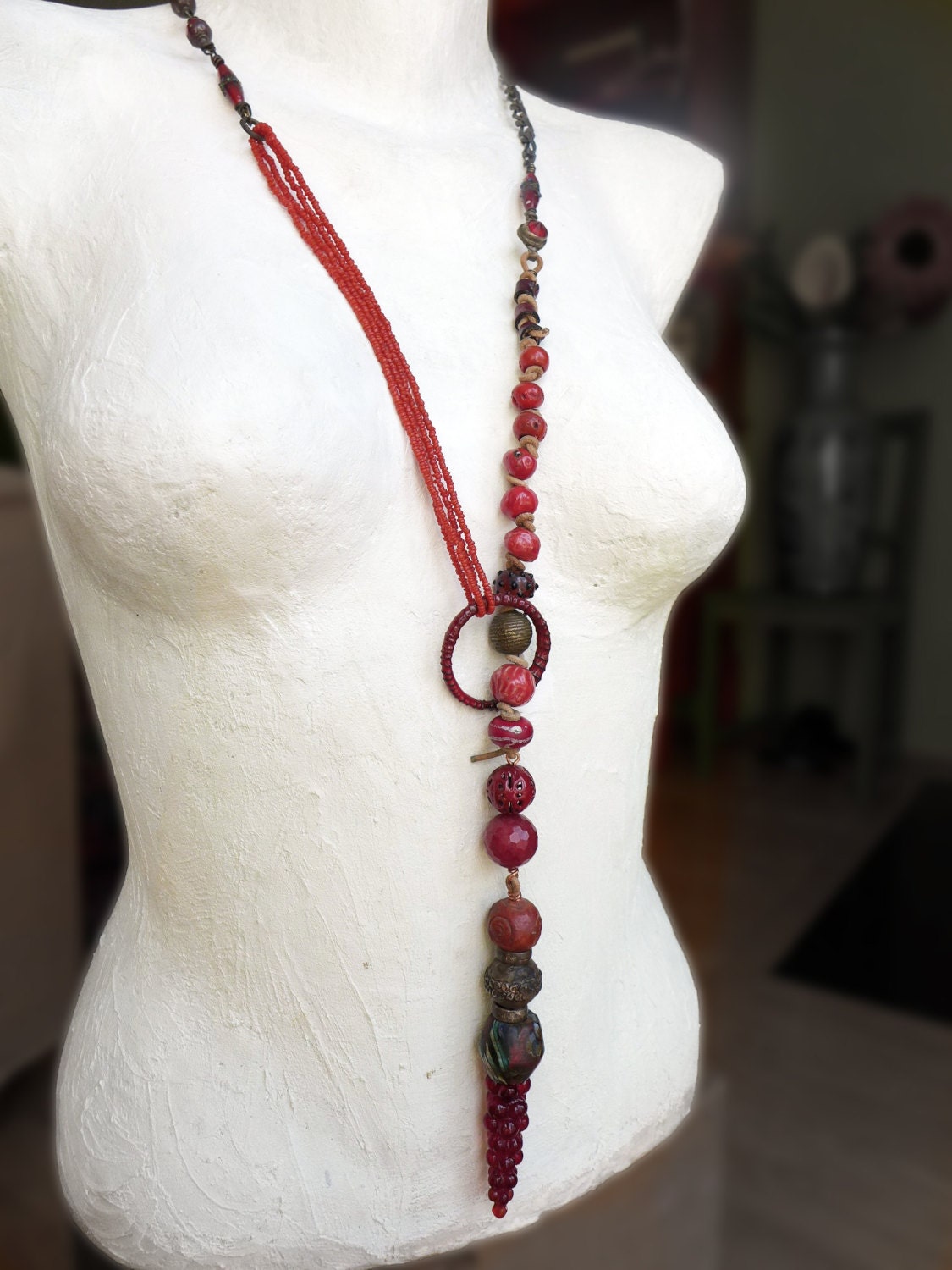 Red is the color of extremes. It's the color of passionate love, seduction, violence, danger, anger, and adventure. Our prehistoric ancestors saw red as the color of fire and blood – energy and primal life forces – and most of red's symbolism today arises from its powerful associations in the past.
- colormatters.com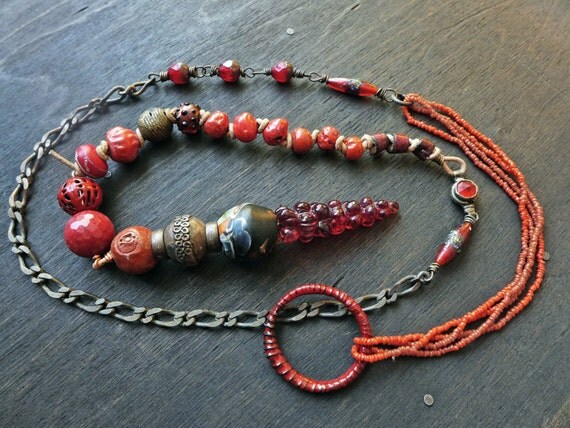 This here is high drama. The ring was a gift from RomAntiqueSoul. The long coral seeds were in an earring from Inheritance hauled there's goodies in there from Kathyhaul and even Patroness- the giant trade bead. Wow.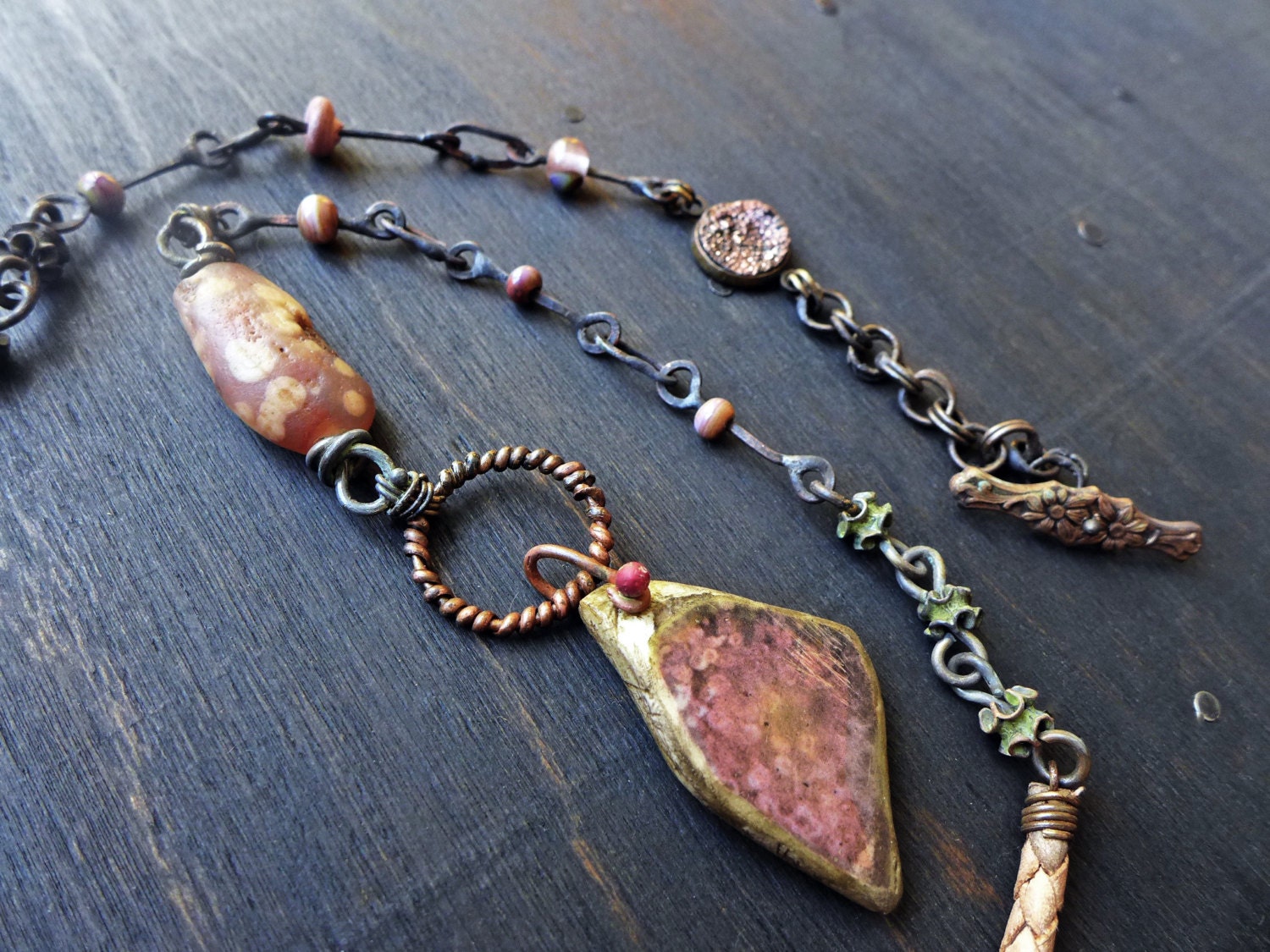 Simulacra
OK, that gorgeous faux pottery shard is by JBDRusticOrgainc. And you know I gotta stick in one of my Gobi Desert babies.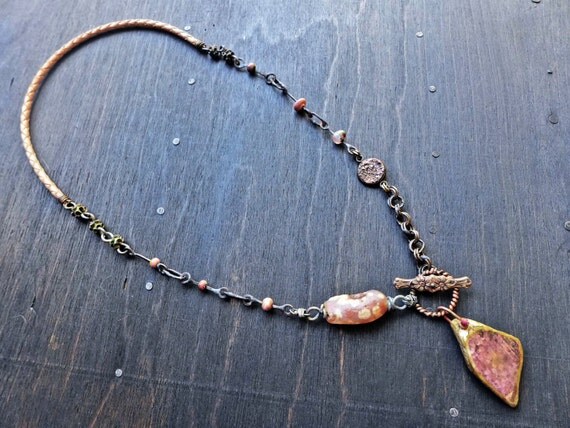 There's tiny lamp work babies by 4Ophelia which I've soldered right into the bar chain, how cool is that?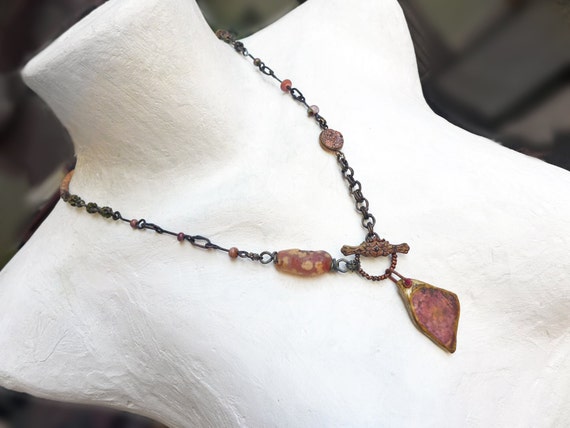 I feel like I should have more to report about my life. I'm boring.
I haven't been making julz lately though, I've been focusing on polybabies.
I've also taught myself the simplest of crocheting to make some interesting necklace cords, but I don't know, they're pretty wonky.
And now for some more mainstream cute for anonymous and any other monsters out there who can actually stand there and tell me primates aren't cute. Or any other mammals for that matter.
Cuz really? You don't thing this is ridiculously cute?