A woman who makes
these amazing documentaries
about children in Nepal sent me some antique beads to be made into something. Here's this big fat choker: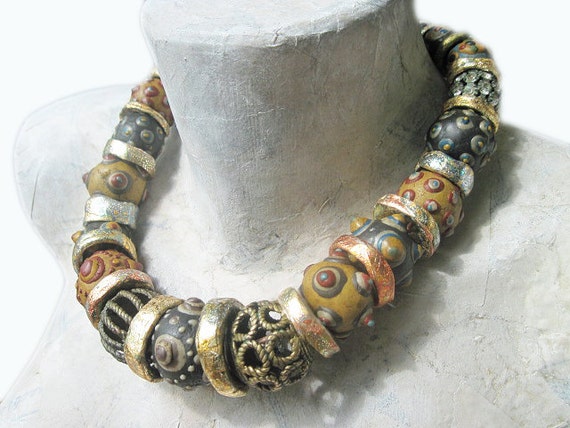 She said she wanted pieces with the sparkly edge I give my patroness' things. I made those spacer rings with epoxy putty and gold leaf. So. Many. Rings.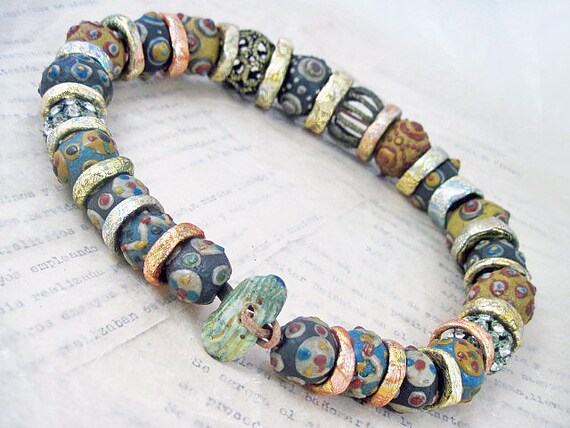 I'm especially pleased with this toggle closure I came up with on the spot.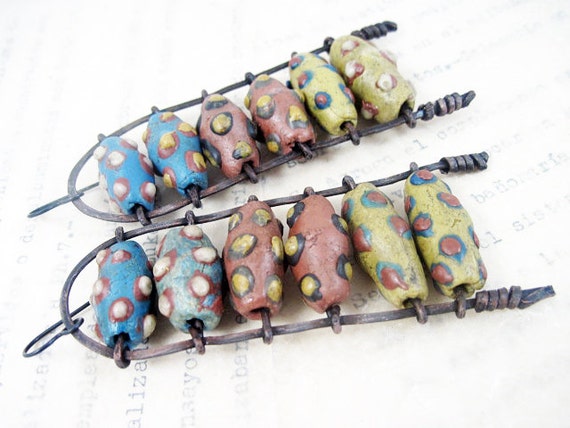 I can't use tube beads with necklaces. It's like they're trying to take up more room than they deserve. They're not giving enough eye joy for the space they take? Yeah, I know, but it's how I feel.
And here's some for the Patroness with these sort of Roman glass bottle bottom chunks.
"Grr! I'm tough!" *Lick*
And now die from the this:
Join us next time for the giveaway winner.