We got some bangle stacks. Actually, more of these to come.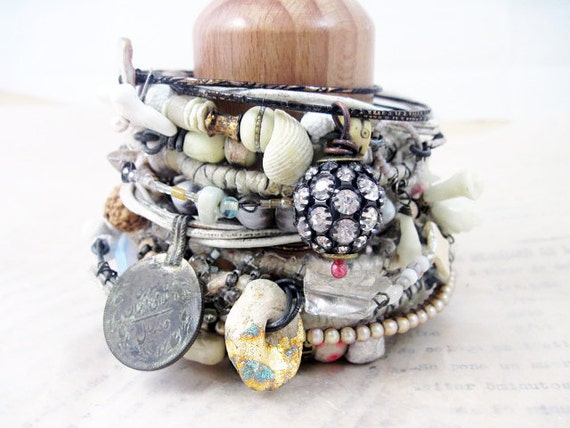 Liquid Light.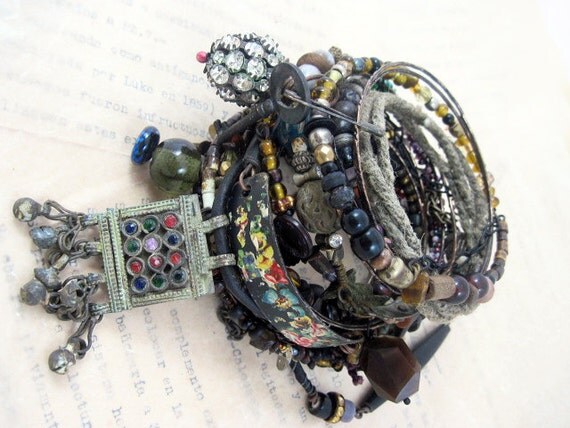 A Second Heart.
We got this chunky thing ~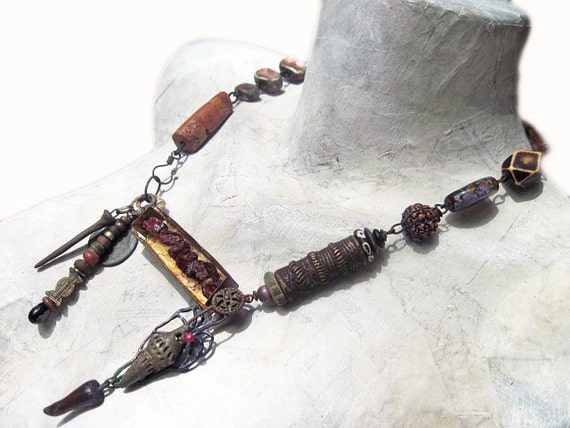 Art Will Remain.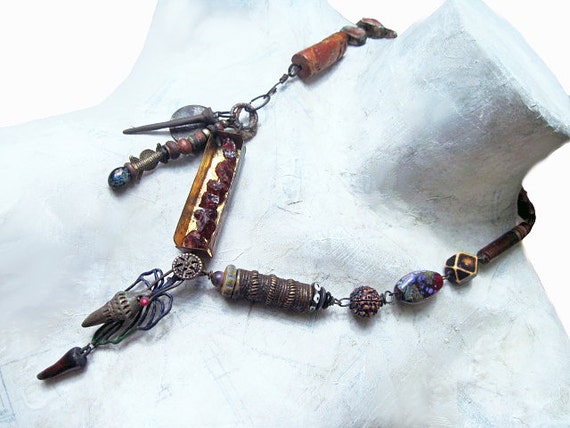 Two ways to wear, I like it!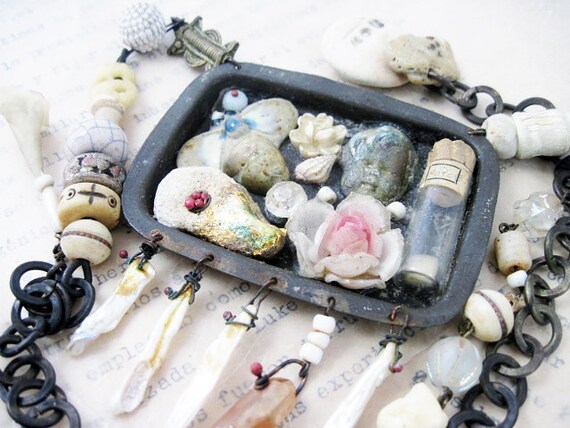 Farewell to Glory.
We got these guys up.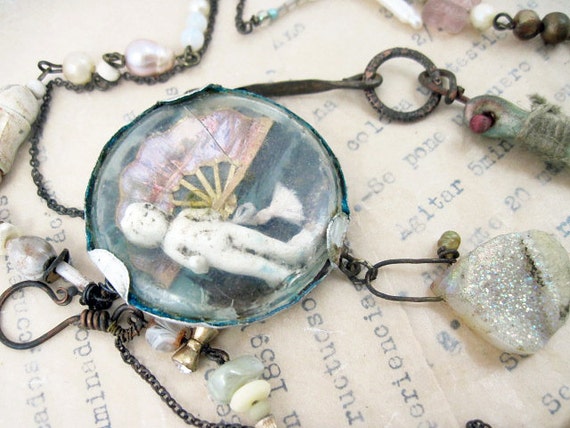 Before Dear Mother Died.
I also wanted y'all to
look at this
-->
It's an "aleen spach ip." Aaaand now you're dying at the cute. Me and Marcela also made some -as she pronounces it-
Awt
. See? "She's going to a pawdy." Cut to 10 minutes of me trying to get Marcela to pronounce Rs.
It is endlessly fascinating to my niece and nef that I do not have a normal sleep schedule. They've thought about it a lot. Marcela told me. "You colow good because you don't sweep at night. You stay up and do awt things. I wanna be an awtist too."
So as I was wasting time on Pinterest last week, I found
this
.
←
And even though I'm MUCH TOO SERIOUS a grown-up to like
that
kind of thing, it stayed and wormed it's way into my brain and made me want to make something stitchy and girly. So while I was in Wisconsin being an aunt I took along a bunch of scraps and bits and made whatever this is:
Which had Marcela mesmerised, to the point where she prepared her own "sewing bag" full of cardboard paper and dolls, which she carried everywhere, see picture. When I told her the strip could be a headband, she had to make one for herself. By the end of the weekend there was more duct tape than headband. Please forgive my maniacal expression in this picture. I was apparently very hungry and Susie the dog was looking delicious.