I feel much better. Thanks for all you well-wishes,
not
. Y'all just want to yums, I know, I'll shut up.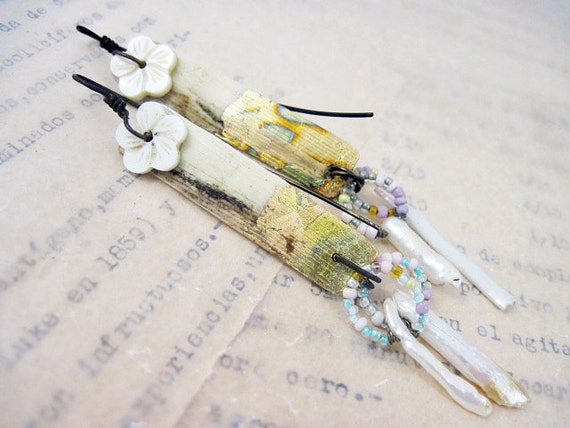 Wanders Elsewhere.
Oh no, there's actually two spots where oxidizer got on the gold leaf and dimmed it. Dagflambit, gotta seal before further messing. But the sealant was downstairs.... I mean, I feel better than I have but I'm not Wonder Woman all a sudden.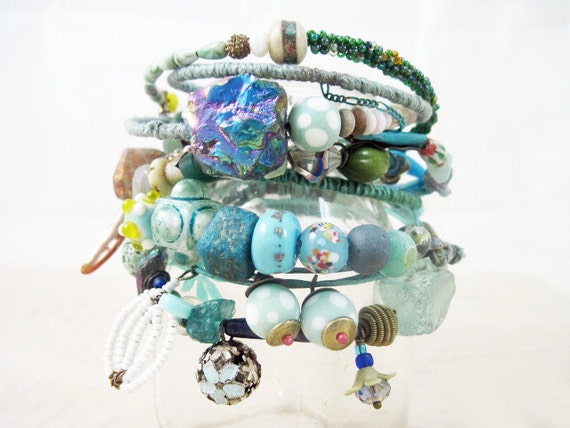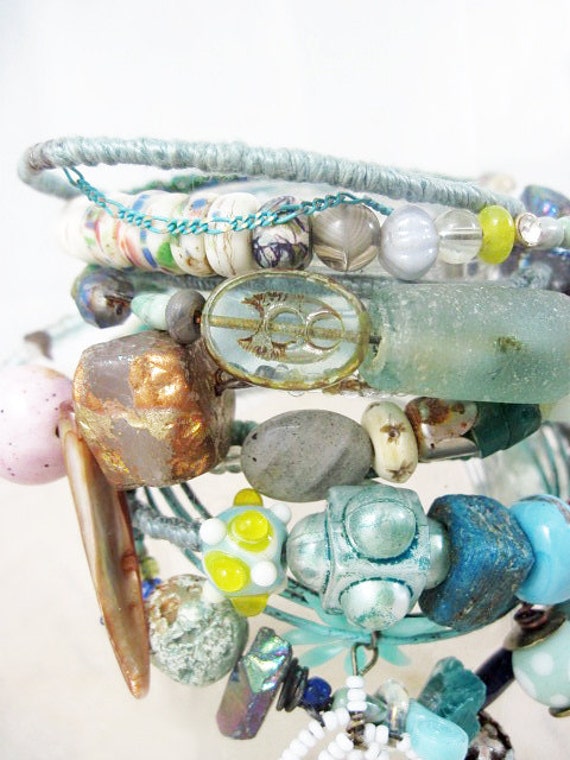 Liquid Light 2.
And no less than three- count 'em, (count them I say!!)- aqua stacks.
I made them a bit fewer per stack so that I wouldn't be selling, like, a life-long commitment to fracking blue bangles. And thus got a lower price and thus probly faster sales.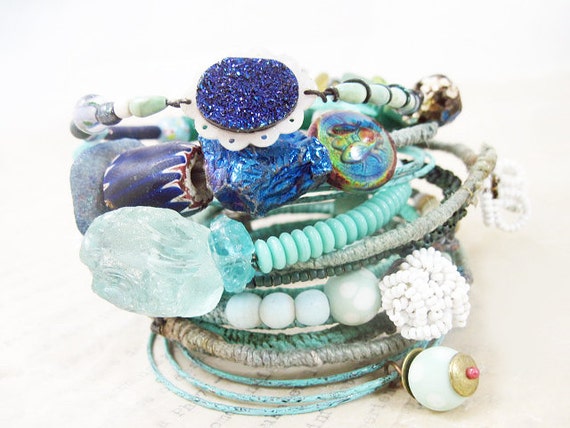 Liquid Light.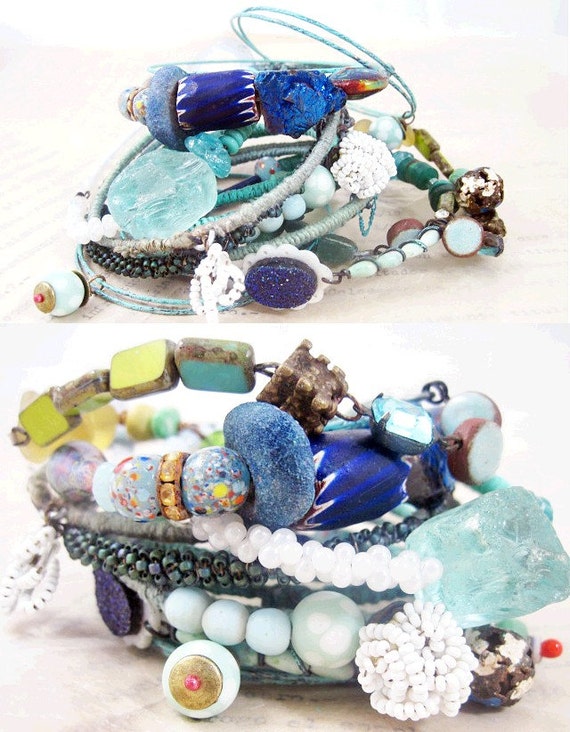 Now watch them sit in the shop forever.
Reminds me, just sold my black stack, gotta photo my remaining black stack.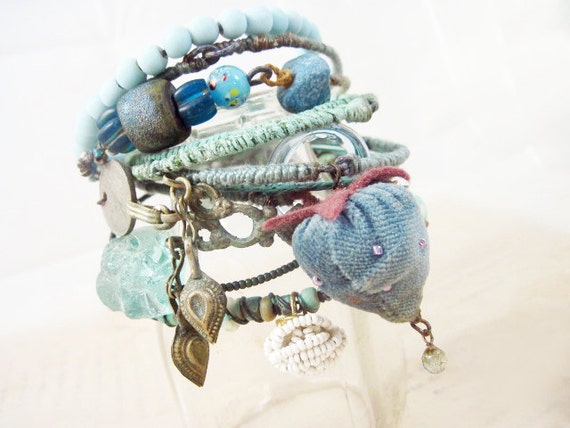 Liquid Light 3.
So the lesson learned was even when I'm too ugh to roll out of bed I can still toss together some bajangles.
Now look at this dog trying to get a statue to play.