Hello my lovlies- so far we have raised $232 for Wildthorne! Thank you so much, lets keep it up. Today I'll do the first drawing for these one-of-a-kind speckled polymer beads.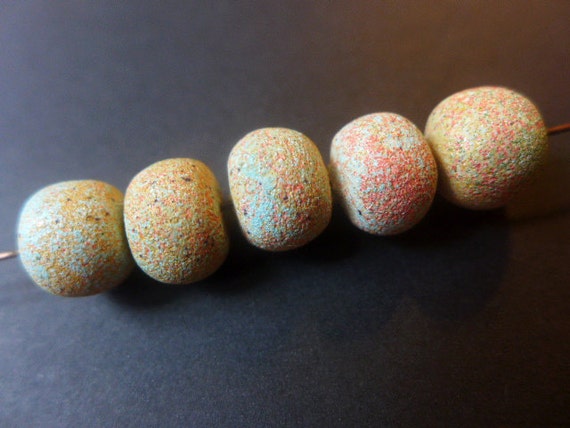 Anonymous asked if she could pick her prize but if people pick their prizes they'll pick all the big stuff first and then there'll only be little things to win and I'm trying to raise some moola here, ya see?
Anywho, the winner is:
Lori Ackerman
!!! Please convo me
here
.
I've removed the one name from the pile, the rest of the name slips stay, including any other entries by someone who already won. So you could win more than once. Everyone else would probly be pissed, but it could happen.
I've been making my own chain, the process of which is in no way related to this entrancing gif I wanted to share:
It's on a
page
showing how all kinds of things are made.
See you in a couple days for the next drawing and another gif!