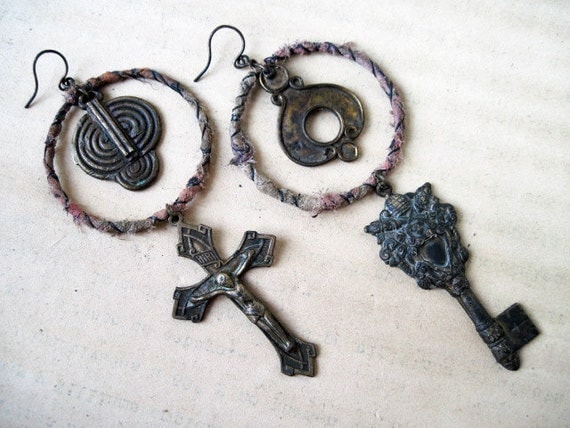 Exiled Stars.
I've just listed these.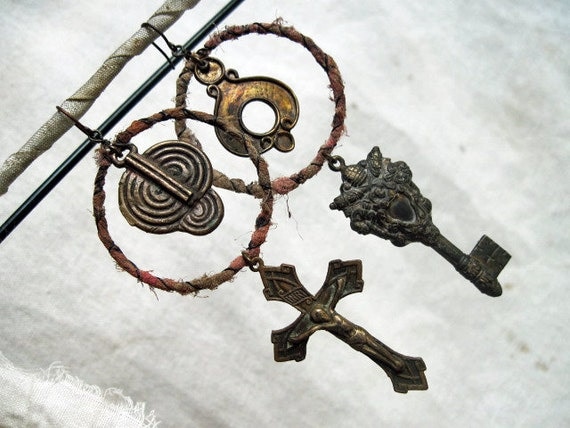 I've also just finished but not listed this necklace.
I feel like this is a special necklace, potentially very symbolic to the person who buys it.
I pulled out all the stops, packing it with special bits.
Like here is an oragami lily made of copper mesh that
my friend
sent me, and a couple of roman glass beads on strands of moonstones, vintage amber glass tubes and Mali clay.
I feel reluctant to list it! Like it's just going to be another too-expensive-for-anyone-to-buy piece that sits in the shop forever. And I'm not ready to subject it to that yet.
But if I sent it somewhere for publication, it would be out of my sight for forever. Sigh. I'll decide in a day or
What else? I'm working on..... a manifesto!
Is that not redonk? An artist with her manifesto. Sheesh. Thing is, it's not like an "Art Manifesto." It's more like a declaration to all silly craft bloggers like me. About ideas, culture and theft.