1
- I added a FAQs column, lower left. And below that, a picture of what I actually look like. Did I use the blur tool to make my skin look extra creamy? Did I de-yellow my teeth? Nooooo, of
course
not! What, what makes you say that?
(Oh but the doggy's jowls are all him. It's why I'm cracking up in the picture.)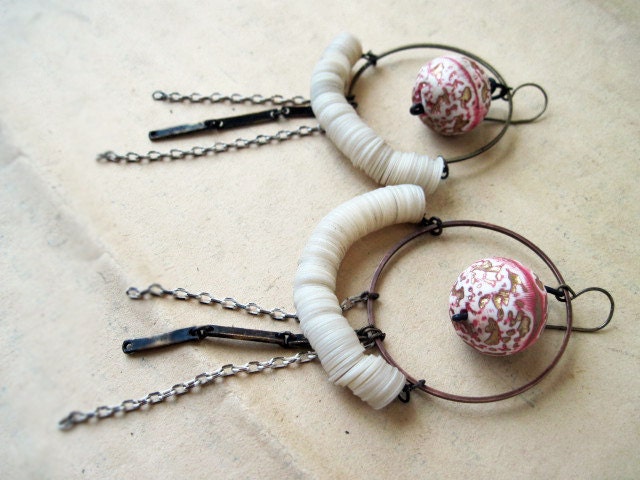 Cosmic Escatology.
2
- I got a butt load of new earrings to share.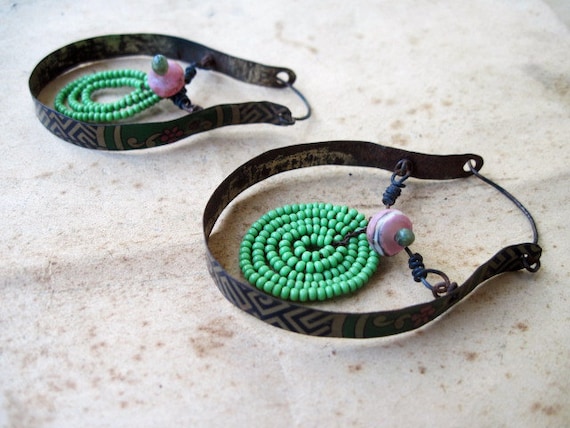 Enlightenment is the Absence.
There were actually up before and somehow disappeared from the shop, the inactives or the sold section. Anyways, they're back.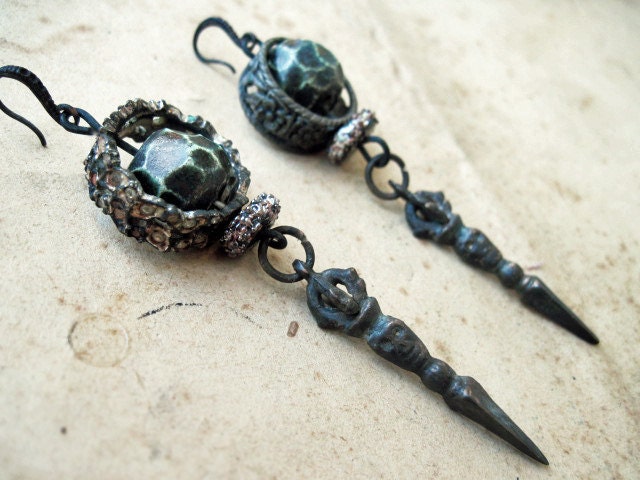 Dark Flow.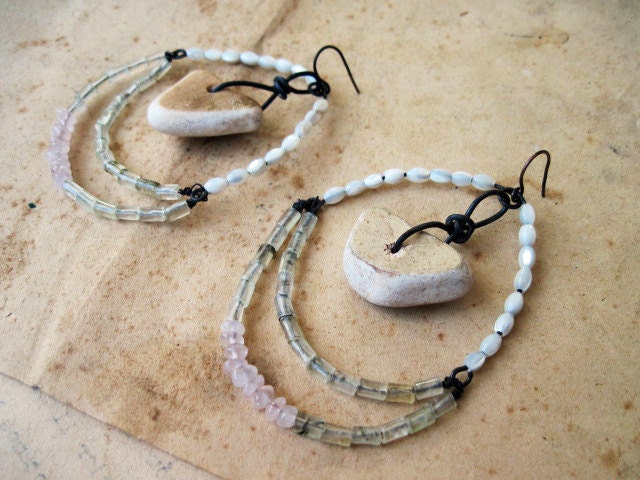 Cosmic Foam.
Many of the names of these were given to me by
HappyFallout
, which more about below.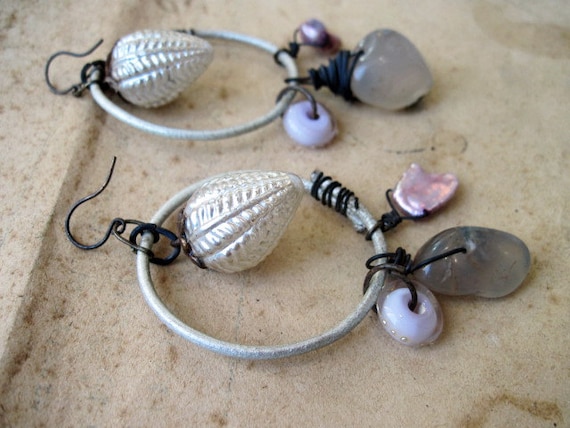 Phantasms.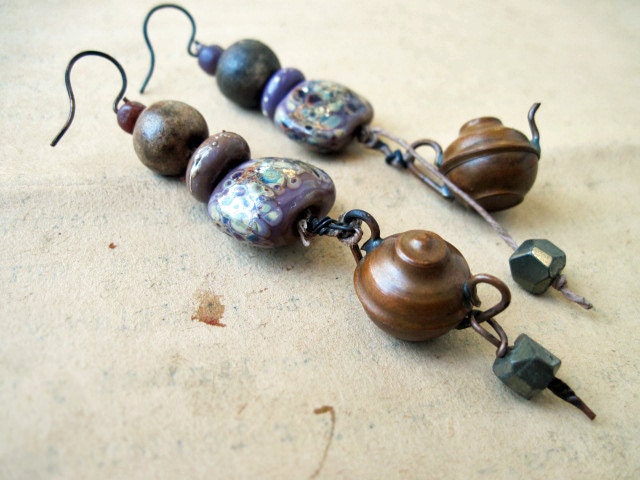 The Barbary Corsairs.
'Memeber I was saying about more minis in things?
Oh and here's a bracelet: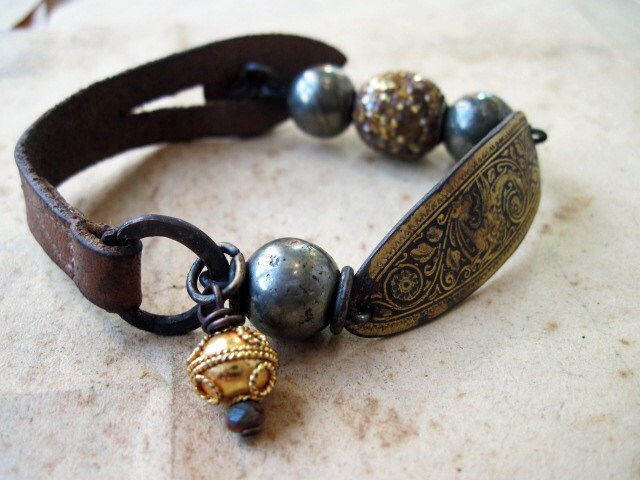 The End of Greatness.
Every imaginable texture and treatment.
All kinds of muted colors. Swoon.
Look at the heavy brushstrokes and pressed-in patterns.
"Inverted gaze of a solipsist."
To save you guys the trouble:
Solipsism- The philosophy claiming that the self is the only thing that can be known to exist.
And yes, this is the reverse.
The big one reads "emperor of entropy." !!!!!!!!!!
Metal stitching here. Razor blade focal
Dark ones with a particular sheen that makes me ... artgasm. If that's a thing.
See the one will the green crackled glass?
It's reverse side is the main one below-->
So now I gotta chose?
Here's the front and backs of these, though no one can say which is which.
(Note: Crap I forgot to add a link to
her shop
.)
See how some have a little bit of glass in the recesses? If I understand her notes, those are from seed beads she put in there! Whoda thunk? (Cuz, you know, glass melts in the kiln. Duh.)
Then yesterday she told me the most amazing news. She got offered to (what's the verb?) do/obtain/complete her PhD in Berlin!
Her astrophysicist PhD! And here I'm proud of being able to just
spell
'astrophysicist.' I'll sound so worldly dropping that into conversation, though- "So I was talking to my Lithuanian friend who's getting her astrophysics PhD in Berlin..."
I can see me dropping that into conversation at the dog park. While still in my pjs. With my perma-bedhead. While rolling on the ground with the other dogs... I'll sound so worldly.