OK!
I'm all better. I worked out ma pims.
Here's my blogging secret... though I never knew it was a secret til a week ago I mentioned it to
Sparrow
and
Blue Hrr Moind.
'Kay, 'kay: Open one window to your blog 'new post' page. Open another window to your etsy shop or anywhere else on de websicles. Click on your item you wanna blog about. I'm going to pretend you are all me and all wanna blog about whatever you just posted to your etsy shop.
I think Imna cut these down for pendants. Didn't realize they'd be huge. Beads from.
wrapping. Or at least put it aside for a minute.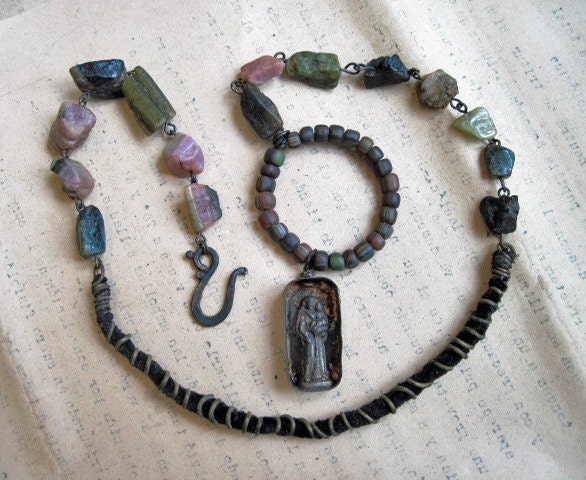 (<-- Here's an example.)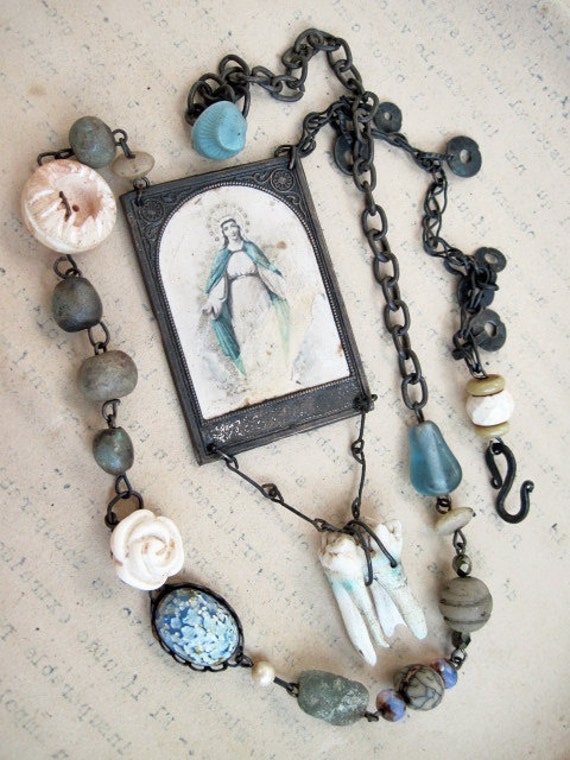 Get an eyepin, put a bead through it, loop the other end, hook it on to something, close loop, repeat. In 2 minutes you'll have a new necklace.
These necklaces are examples. You can click to enlarge.
Heh?
eeeh
? Whacha think? Clever, no?
Unless you already figured this out yourself in which case you're all "duh!"
Or as my mom says, "Da!" Which means yes in Russian, so that's confusing.
Lookit. Minis to add to necklaces. (
from
) I've always intended to use more dollhouse miniatures in my work. Also, those chunkachunk pyrite were given to me! By an etsybud and buyer, Anastasia. She sent me a huge box of semiprecious pendants and stuff ages ago. Still haven't used them all.
Oh but that's nothing compared to what else I got.
But I'ma hold on to that 'til tomorrow. I'm the blogginest blogger in blog. Blog.