OK, these babies from last time are up: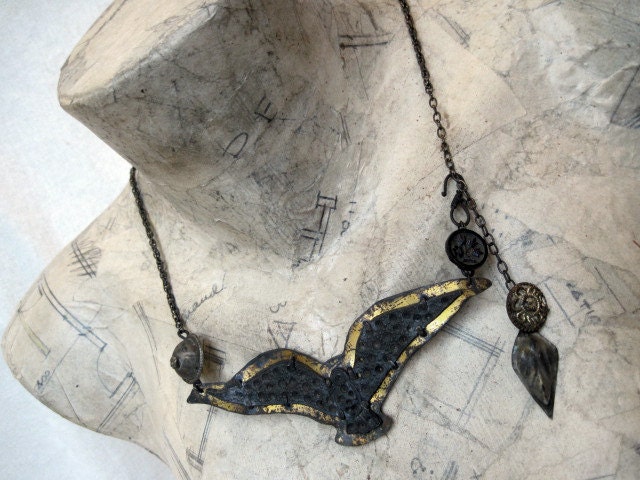 Lone and Vast.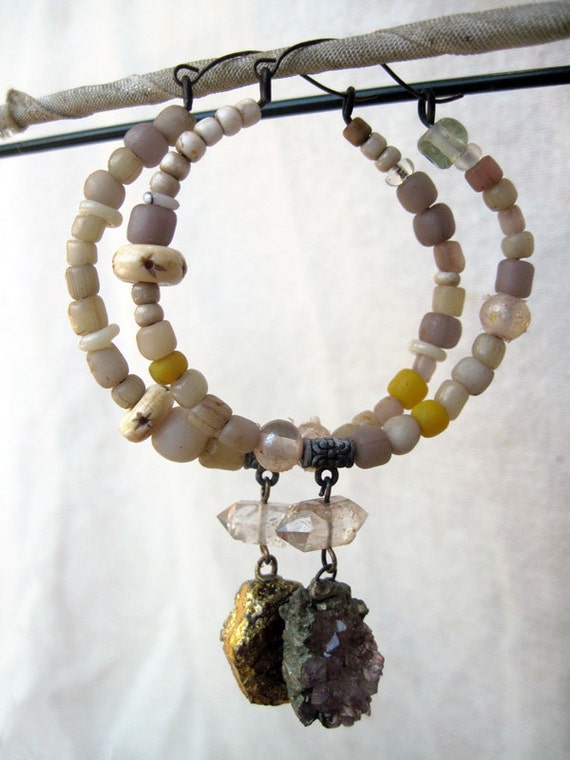 The Moon Upon Her Sphere.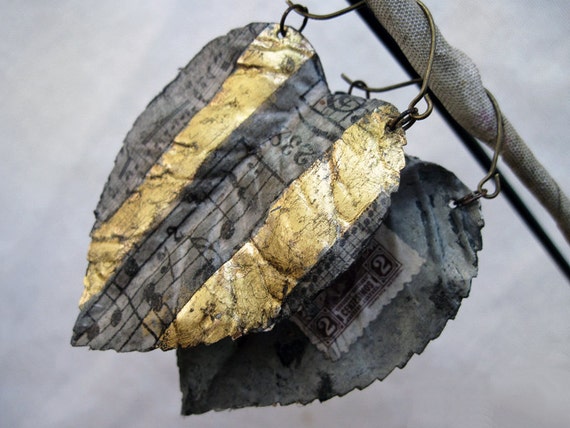 Hymns to Freedom.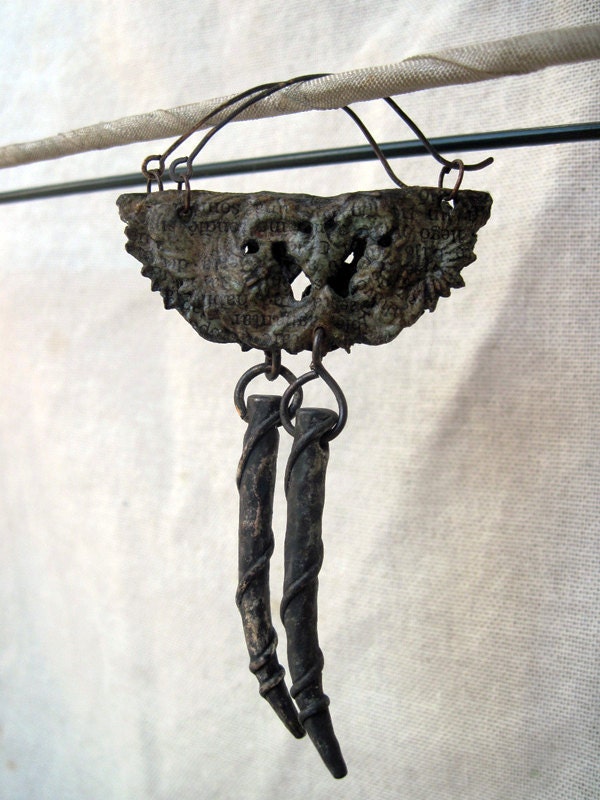 The Death Throes.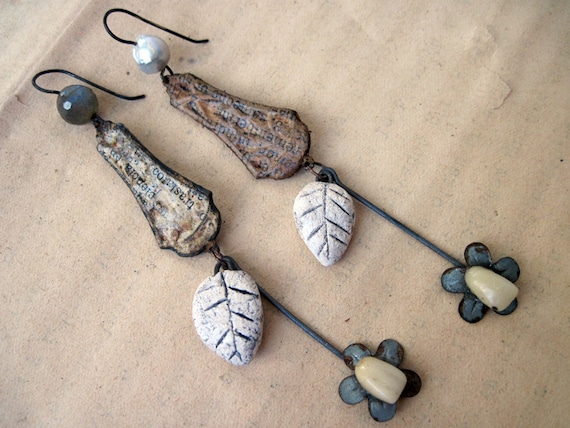 I Hang from your Mouths.
But there's more!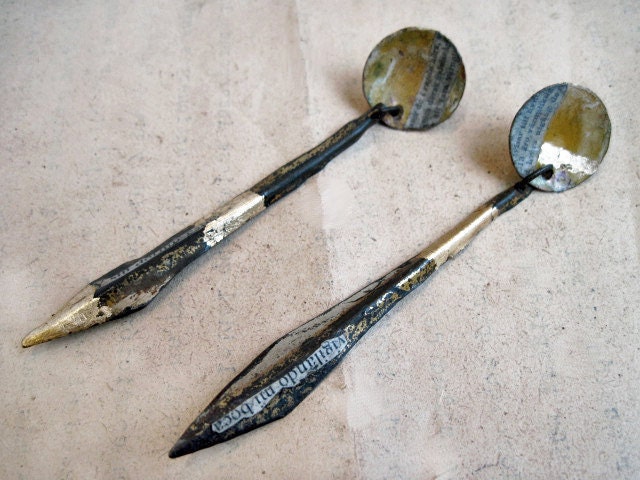 Sleepless.
"Sleeplessly you guard my mouth."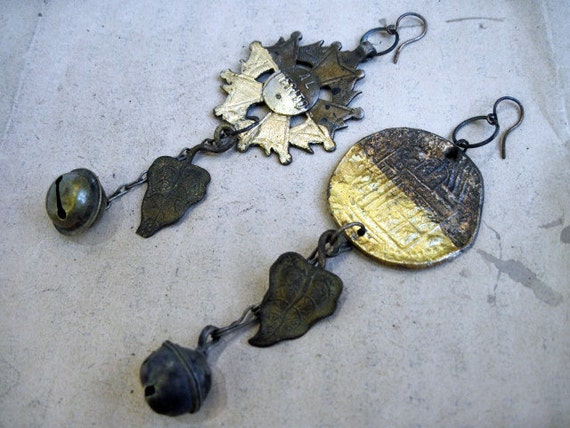 Marvels.
As you can see, the foil is back. No one is safe.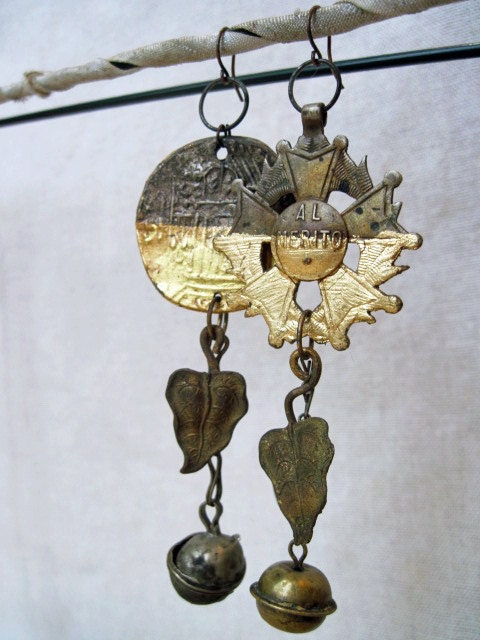 I realize all these bits I thought of as pendants were just waiting to be made into earrings.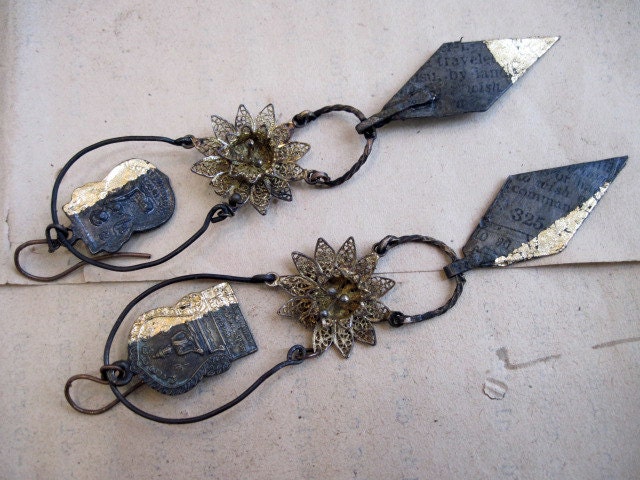 Freedom from Faith.
OMG I actually wore these! People came to Mom's place for dinner, so I thought I'd wear some of my devices. Then I looked in the mirror and was all DAAAAMN! These are sexy!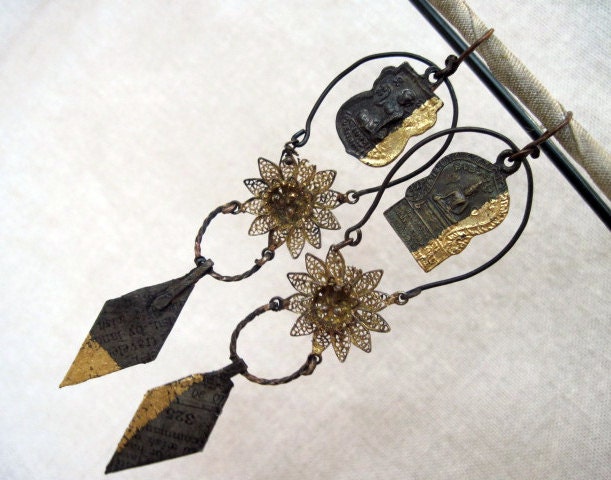 So my nephew came to visit from California. We celebrated his 4th birthday.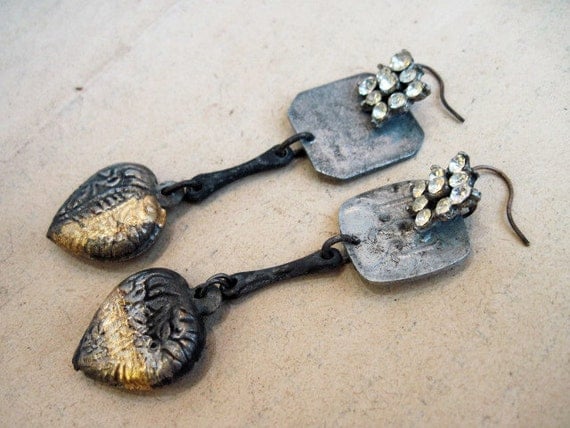 Scratch at the Heart of Life.
Last time, he was all about airplanes, but the new obsession is rockets.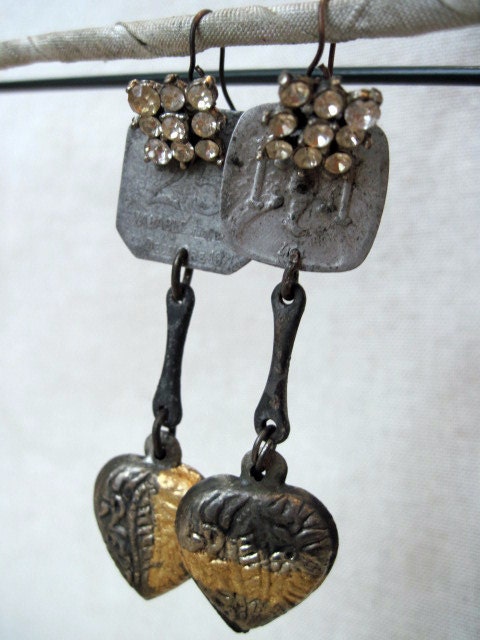 "I wanna be a rocketeer!" he declares.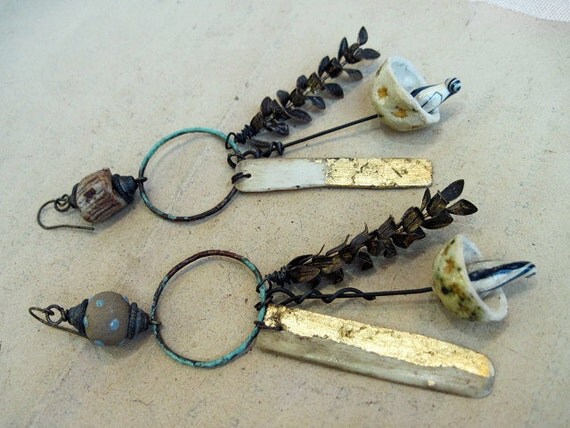 Forest Storm.
"Oh," says my mom, "what do rocketeers do?"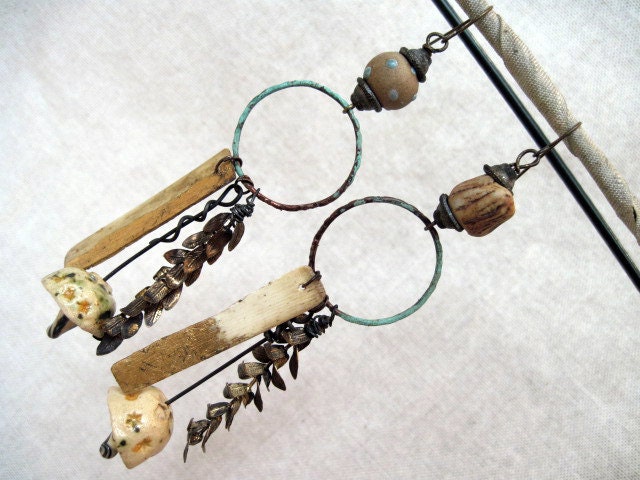 "Well," he answers, "they make rockets. Then they launch them. Then they watch them go into space.... And then they cry."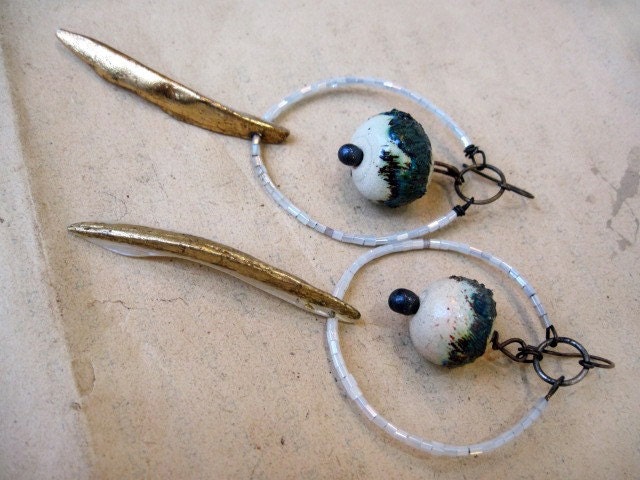 The Moon in Deeper Languidness.
"Cry?" asks Mom, "Why do they cry?"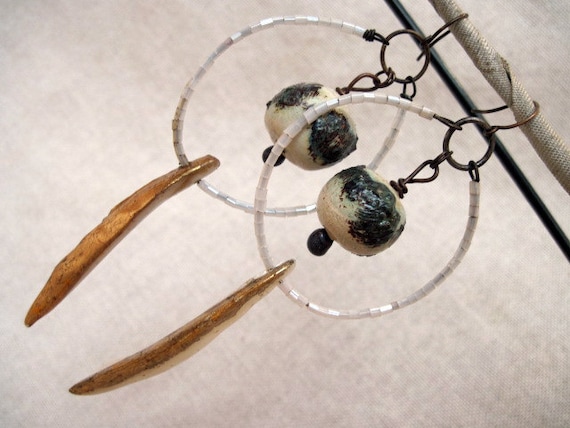 "Because they lost their rocket! They cry one tear."
He puts his finger on his cheek to illustrate.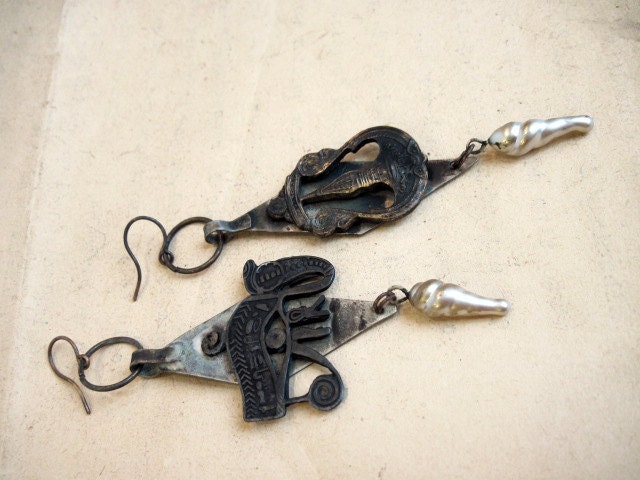 A Foe of Sleep.
"Just one tear?" asks Mom.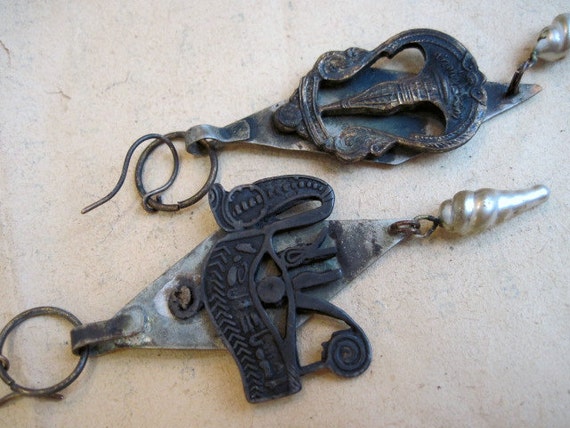 "Yeah!" He nods vigorously,"that's why they're called rocket-
tear
."
!!!!!!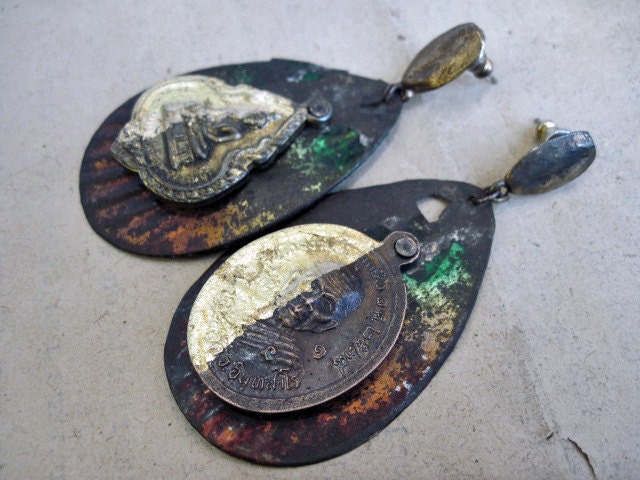 One Black Mystery.
At one point my dad asked him if he knew what the biggest planet in the solar system was.
"Jupiter!" he said without hesitation.
"OK, so do you know what the smallest is?"
"Abuelo.... there are so
many
things in outer space..."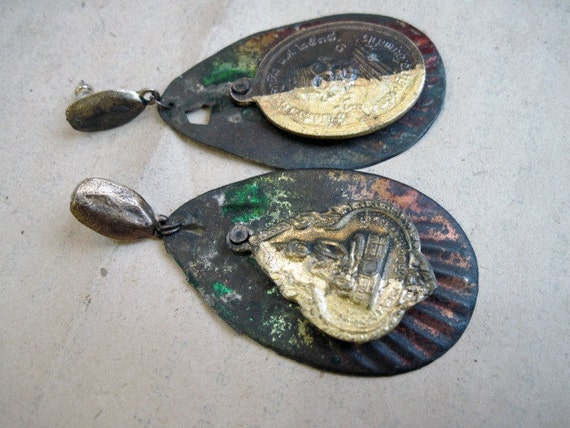 Which shut dad right up, not unlike the time
Marcela explained the waves
.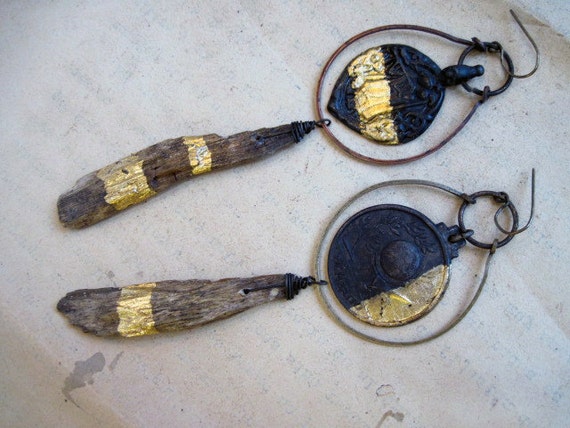 One Night's Immortality.
Also, when our cat Chiquita went "Me-re-re-re," David laughed and said, "Marinara sauce?" Which did sound like what she'd said!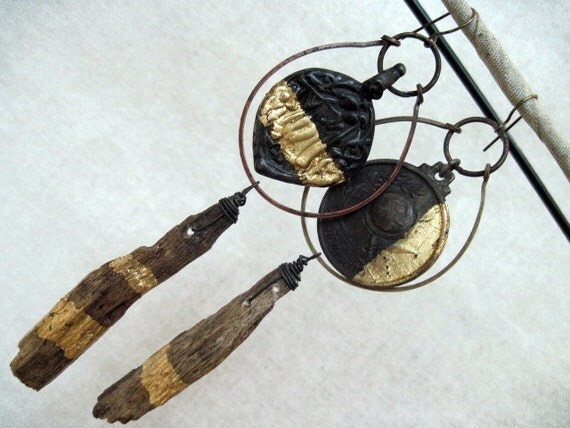 And then I was reading the mail at my folk's place, and it was all for my dad. I was going, "Eduardo Rios, Eduardo Rios, Eduardo Rios, " and David-who only knows my dad as Abuelo- went "Underwater Rios?"
E-du-ar-do
Un-der-wa-ter
Ehh? Admit it, he's brilliant.